Spray tanning is one of the most popular ways to achieve a tanned appearance without the harmful rays from the sun. But what to wear during a spray tan? There are different options for you to go with, so I'm going to outline them in this post for you.
What to Wear During a Spray Tan
The next time you book your spray tan appointment, I hope that this information helps you. I know when I've gone for a spray tan session throughout the years that I've worn good things and bad things. Unfortunately for me, I've learned the hard way a few times. The good thing is that your tanning salon should tell you what they recommend you wear during a spray tanning session, but if they don't… I will here! 🙂
Spray tanning is the safest route to go when you're looking for a bronzed appearance. Spray tanning products are a great option. I love getting spray-tanned because it gives me a glistening glow that I love. When I was younger I would sit in the sun for hours, I look back now and shake my head! I would never do that now. Spray tans have become my go-to, so I've become an "expert" (so to speak) on what to wear during a spray tan.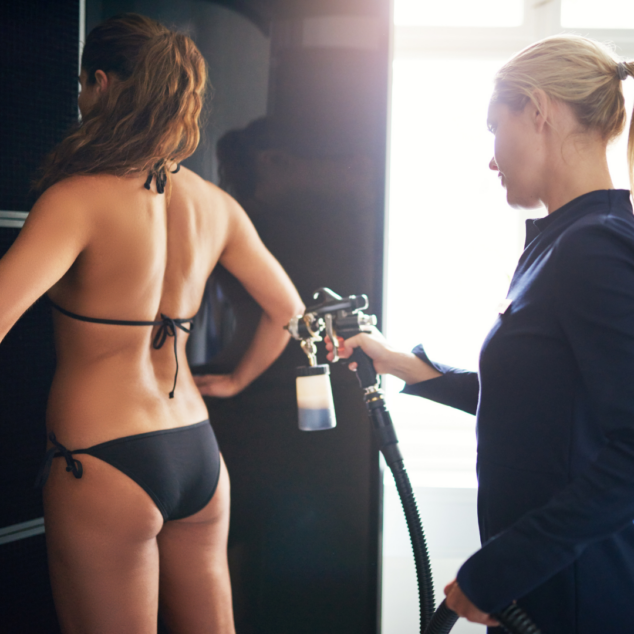 Believe me, there is a method to the madness when it comes to what to wear to a spray tan. There's so much written about what to wear before and after, but many times it's the DURING that people are more curious about. It's not always easy to know the exact things to wear, especially if you've never had one before.
If it's your first time going for a spray tan, they will give you the option of whether you want just your face or your entire body sprayed. The cool thing is that you're able to decide what will work best for you. I personally always get my entire body and face done at the same time. I'm used to the tanning process now, so I know it's just easier to get it all done at once.
Spray Tan Tips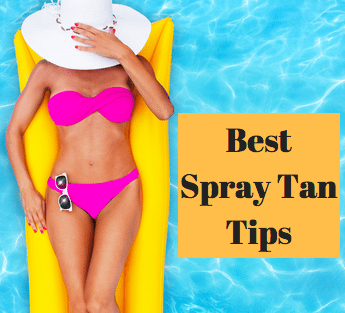 Before I get going on what to wear during a spray tan, I want to give you a few tips on spray tans. You know your skin type, so make sure you let the tanning therapist or tan artist know if you have sensitive skin or not. They might want to do a spot test. It's always a good option to make sure you let them know if this is your first time or not. Don't forget, when you're done don't put on tight clothes, you want something loose to travel home in. Also stay away from hot tubs, saunas, showers, and the rain! This could ruin the spray within the first few hours.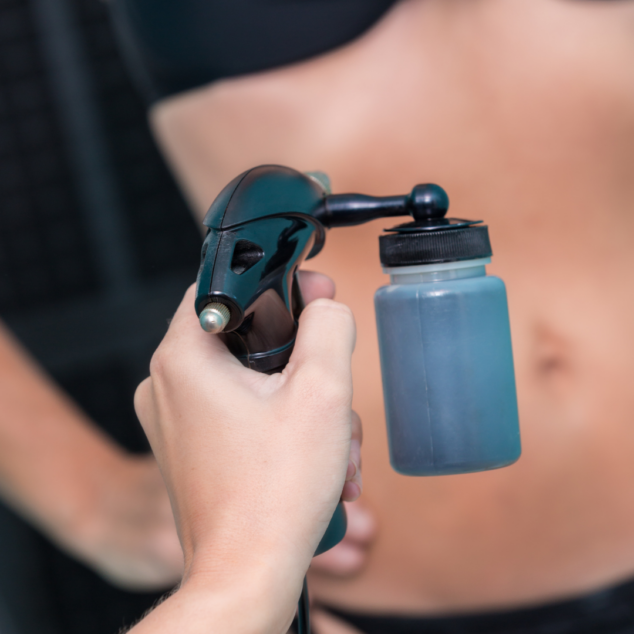 As you're prepping for the best spray and the best results, remember that you want to exfoliate before. Try not to use heavy bar soap or body washes on your skin beforehand. I love to do a deep and quick exfoliation. Ask for barrier cream too that you can put on your nails and in between your fingers. This helps and will keep that spray tan color off those areas. It's these little things that can make or break a spray tan for someone.
What to Wear for a Spray Tan
#1: Naked
Yes, I said it. You don't have to wear anything when you get a spray tan. Now you might only feel comfortable doing this if you know the person who is spray tanning you. It's a good idea to make sure you're comfortable with this option before you give it a go. The reason this works is that you won't have any tan lines. If this is something that's important to you, then you might want to consider this as an option.
#2: Bikini or Bathing Suit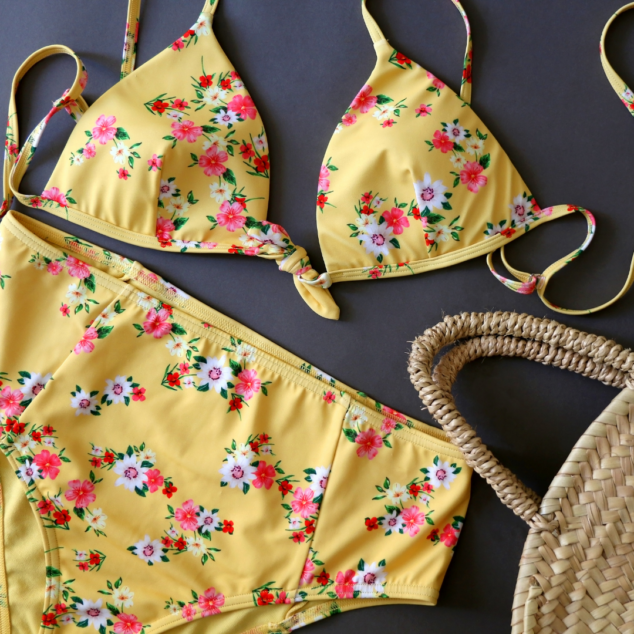 This is what I normally wear when I get a spray tan. I love to wear the bathing suit that I normally wear to the beach or to the pool. This is easy because I already know where my tan lines will be. If this is your first spray, make sure you know that your bathing suit will be saturated in the spray formula. I know my bathing suit sometimes turns orange, so my advice to you would be to wash your bathing suit the second you get home. It's just an important thing to keep in mind because you don't want your bathing suit ruined.
#3: Bikini Bottoms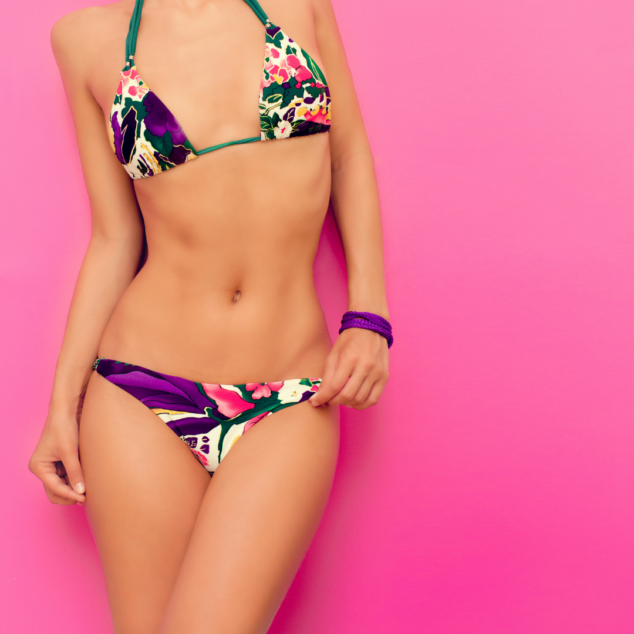 I'm adding this as its own option before #2 because spray tanning in just a bikini bottom works, too. This is a good option because you're able to get sprayed on top evenly without worrying about tan lines. If you're someone who is worried about the tan solution ruining your bathing suit, grab some cheap bikini bottoms and mark them as your spray tanning uniforms. You don't have to have the exact bottom that you wear out.
#4: Disposable Thongs
You can always wear something you can toss at the end! Many tanning salons offer disposable thongs (or undies) at their place of business. This is a great option because you can use and trash when you're done. The great thing about a thong is that you won't get any big tan lines either. It's just a great option when trying to figure out what to wear during a spray tan.
#5: Sports Bra and Shorts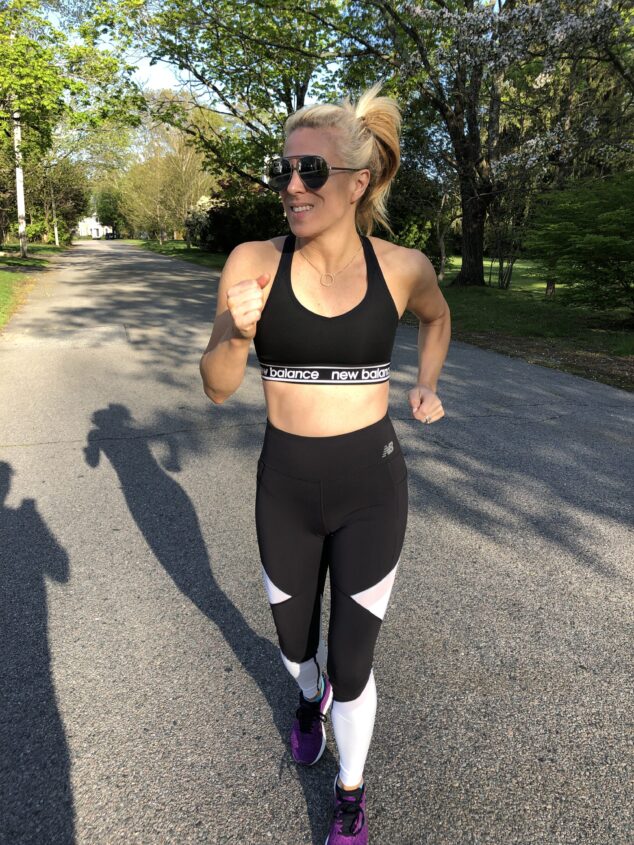 If you prefer to wear something with more coverage, you could always go with a sports bra and shorts. The caveat being makes sure their more on the tight clothing scale than loose fitting clothing. This is a great way to get the coverage you desire, but also get a spray tan that gives you the glow you want, too. There are so many options when it comes to sports bras and shorts, find options that work for you. Remember it's all about the desired tan you want.
#6: Barefoot
I'm always asked what to wear during a spray tan on your feet. The quick answer, nothing… go barefoot! Your tan technician will tell you this, but I just want to give you the heads up. I once had a friend spray tan in flip flops and she had lines on her toes from it. Just be conscious of the body parts you don't want to have obvious tan lines.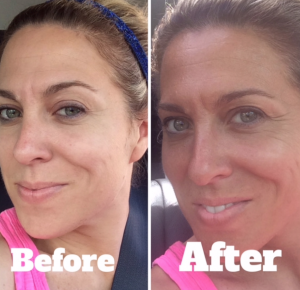 These fashion and style tips should help you out! A sunless tan is the best tan whether you're doing it for a special event or just for the heck of it. I love how it turns out and you feel so good afterward. The most important thing is to make sure you leave with a baggy shirt and loose clothing. Also, make sure you know that you might leave a tan stain on your bed sheets the first night. Although once you take that first shower, much of that extra stuff will go away.
The life of your tan should last about 6 to 8 days. You will see it start to fade after 3 or 4, but you will still see that glow for a full week. The best option is to add cosmetic bronzers into your life because it will help keep the tan look going!
If you have any questions about a spray tan, let me know. I personally love getting them and having them done routinely. I've found an exceptional place in Rhode Island that is clean and gives good quality tans. Make sure you add this option into your life and try your best to stay out of the "real" sun as much as possible. It's not good for your skin. Happy spray tanning everyone!
See my other posts about Spray Tanning:
How to Prepare for a Spray Tan
Follow me on Instagram, too!