Say hello to my 4th book… ONE AND ONLY. It only seemed fitting to take a photo with my book in my hometown where my books are all based.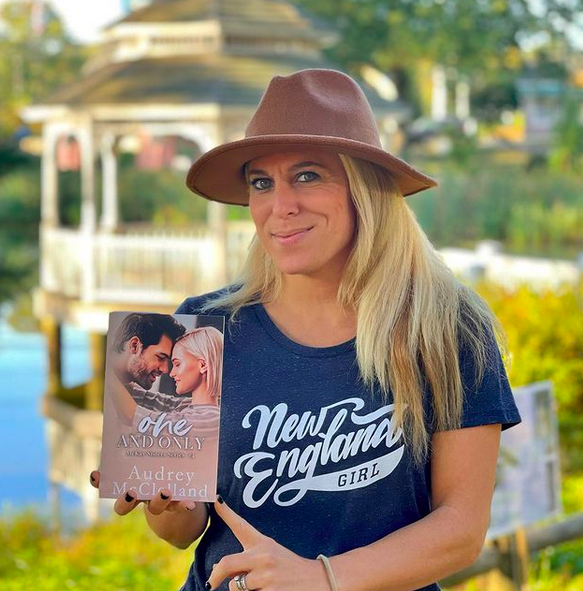 One and Only is a little different than the others. I wanted to take the approach in that what happens when you're happily ever after starts to fall apart? What do you do? Who do you turn to? Do you make it work? How hard do you fight? You'll see what happens in this one…….
This is the final book in my McKay Sisters series, so it's very bittersweet for me. I have fallen in love with these 4 sisters and have enjoyed writing about their personalities, love lives, and bond as sisters. I would love your support in spreading the word on this one, in sales, and in reviews. Sales and reviews are the biggies, that's how the powers share your book more and more! So if you wouldn't mind… anything you could send my way, I appreciate it.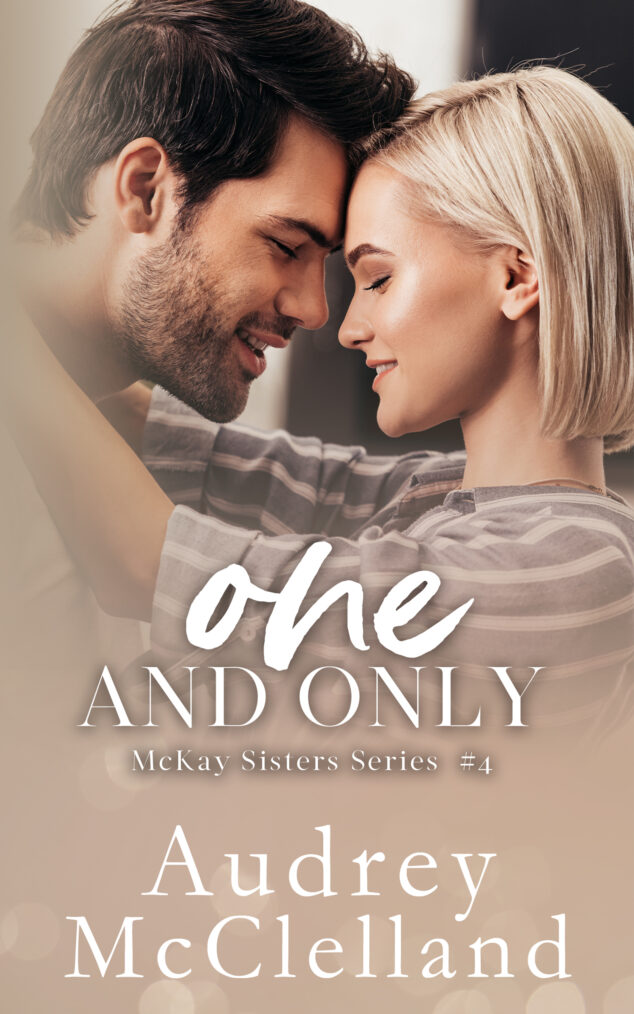 I set a goal for myself last year around this time. I wanted to release 4 books in 6 months. I knew I wouldn't have the chance to get all my ducks in a row with my first book till May, so I had my eyes set on a May release, June release, July release, and then October release. Many have asked, "How did you write all these books so quickly?" Truthfully, I don't know. Writing has always been a fun creative outlet for me. When I sit down to write for an hour or so a day, it's like giving myself permission to let everything else in my life GO for a little bit. I can make up characters and storylines and daydream REALLY big about having one of these on Hallmark someday. That's actually how I write… I have a movie going in my head and just write as it's happening.
And for those who have asked, yes… I'm about 2 days away from completing my next book. It's still based in my hometown, but it's a completely different set of characters who I hope my readers fall in love with, too.
Also…… because I'm obsessed with the fact that some people think some of the characters are based on them, they're NOT (only Josh Duhamel) ! I've gotten the biggest laugh at this one, but I'm here for it and think it's very flattering.
Buy it here.