From those hot-selling electric scooters we see them all zipping around on, and luxury loungewear, to the best of Munich beer and more, lifestyle and parenting expert Audrey McClelland is here to discuss what to get that "hard to buy guy" on your list.
What to Get that "Hard to Buy Guy" on Your List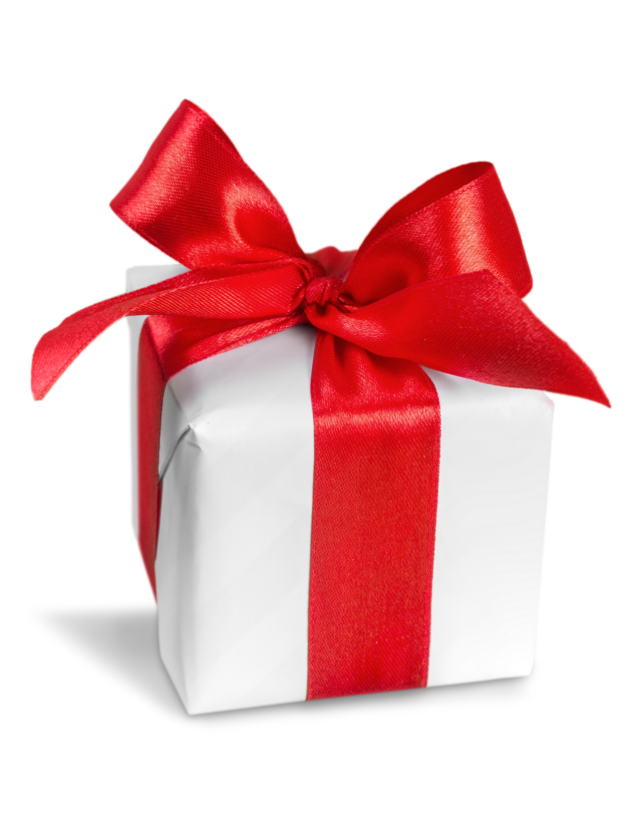 TREND: Loungewear is meant to be worn inside and outside of the house, and with the comfort trend continuing into the holiday season, The Dude Robe is a must!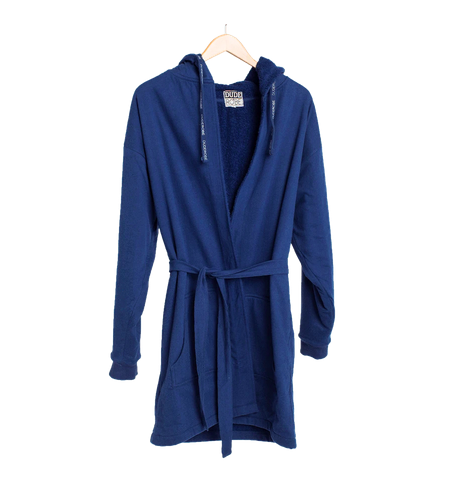 The Dude Robe
Robe like a dude! Dude Robe has redesigned the robe into something guys today actually want to wear. "No Embarrassment Guarantee"
Premium hoodie material on the exterior, super-comfy, towel-lined interior for enhanced drying.
Permanently attached belt
Deep pockets to hold all of their manly gadgets
Non-floppy arm cuffs
World's #1 Men's Luxury Bathrobe
Available in grey, black and navy.
IN ADDITION…DudeRobe is offering the general public the opportunity to invest in the growing business on StartEngine. So in addition to a Dude Robe for themselves, get them some stock in a growing business.
Available at DudeRobe.com
MSRP: $99.95
TREND: For young adults, electric kick scooters are a blast to ride and are super practical for commute and play: Affordable, portable with increasing range and power, they are competing with cars and bikes as well as complementing public transport.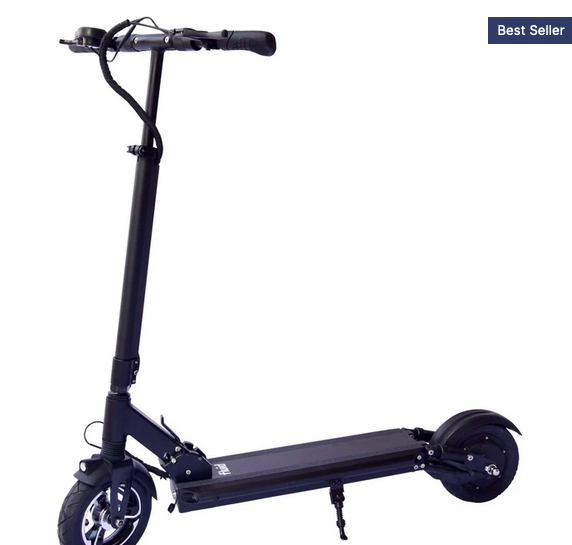 Fluid Horizon
Classic design and ultra-reliable, this all-round electric scooter is the perfect choice for urban transport.
Weighing at only 40 lbs and tackles up to 15% inclines
Fast folding, and with a range of up to 25 miles, you can choose if you want to take it onto public transport or just ride straight to your destination.
Stylish black and changes the way you move around.
Reinvent your style of transportation – the HORIZON is the perfect choice for inner city commutes.
Front and rear suspension promise a smooth ride. It can be taken on a train or stored away quickly with the perfectly designed folding mechanism.
Two rear LED lights will light up the night, and extra-long mudguards will protect you from splashing water.
MSRP: $749
Available at www.Fluidfreeride.com
TREND: For the beer lover on your list, I recommend the Paulaner Variety Pack. Paulaner uses only 4 ingredients, water, malt, hops, and yeast, to brew their beers, resulting in the highest quality beer and great taste too!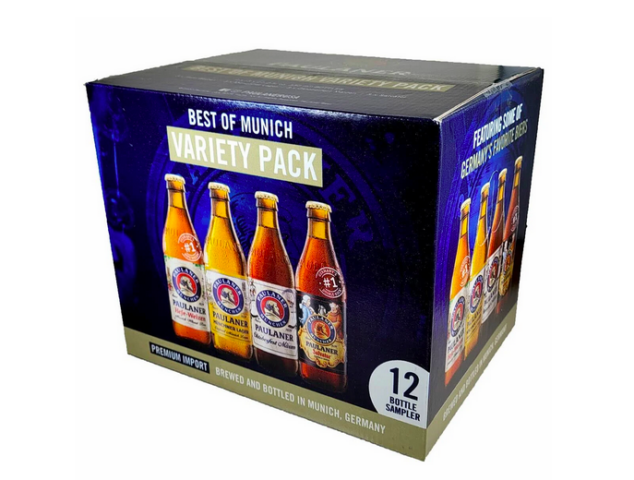 Paulaner Variety Pack
Paulaner's Hefe-Weizen, Oktoberfest Märzen, Salvator and Münchner Lager biers are leaders in the German bier category and are brewed based on the original recipes perfected centuries ago!
Paulaner biers are grounded in heritage and carried on by proud brew masters who use high quality, locally sourced ingredients, including pure glacial water from protected wells at the base of the Alps.
MSRP: $20.00
Find it at a location near you:
https://paulanerhpusa.com/beer-finder/paulaner-beer-finder/
TREND: It can be hard to eat healthy all the time, especially during the holiday's – that's why Uprising Superfood Bread is on my list. Not only is it good for you, but it also tastes great.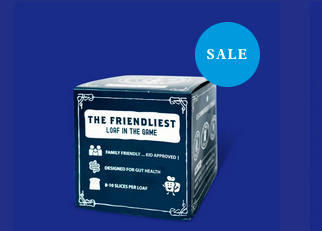 Uprising Food (Superfood Bread & Chips)
AS SEEN ON Shark Tank, Uprising is on a mission to make the tastiest, healthiest bread on the market.
Uprising™ Superfood Cube, features zero added sugar, zero gluten, 2 net carbs per slice, and is both paleo and keto-friendly.
It has only 8 "all pronounceable" ingredients including almonds, flax seed, apple cider vinegar and egg whites.
Ultimately, making a macronutrient profile to die for with 6 grams of protein, 9 grams of fiber and 11 grams of healthy fat per slice
Tastes like a mild nutty sourdough.
Uprising Chips – Gluten- Free, Keto, Prebiotic Fiber Boosting:

Sea Salt Chips – Almonds, Psyllium Husk, Flax Seeds, Egg Whites, Apple Cider Vinegar, Salt, Water, Baking Powder, MCT Oil, and Olive Oil
Savory Rye Chips – Almonds, Psyllium Husk, Flax Seeds, Egg Whites, Apple Cider Vinegar, Salt, Water, Baking Powder, Garlic, Onion, Caraway, Horseradish, MCT Oil, and Olive Oil

Hand-Mixed with Artisan Methods
Available in various different bundle packages on Uprisingfood.com
Starter Bundle (Includes 2 Superfood Cubes + 4 single-serve chips)
MSRP: $48.00
TREND: Finally, what's better to alleviate holiday stress than with CBD Massage Oils and Tinctures. Great for massages, relieve anxiety, and helps improve your sleep!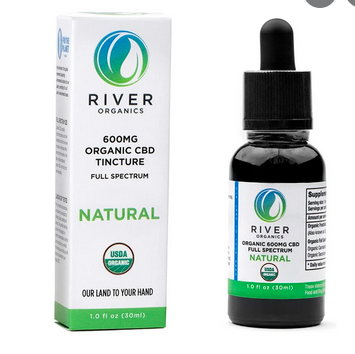 River Organics USDA Certified CBD Massage Oils & Tinctures
River Organics grows and refines USDA certified organic CBD products of the highest quality
Grown on a family-owned farm in the Virginia Chesapeake Bay Watershed.
River Organics Full-spectrum tinctures are sustainably farmed, cultivated and hand-harvested at optimal bloom and organically extracted and bottled on our farm.
River Organics full-spectrum massage oil will enhance your massage as it relaxes muscles, reduces stress, and relieves joint pain and stiffness. Made with Full Spectrum hemp extract, hemp seed oil, tea tree oil, and peppermint oil.
All products are independently tested by a third-party lab to ensure quality.
Full Spectrum Organic CBD Tinctures are available now in 300mg (MSRP $44.99), 600mg (MSRP $74.99), and 900mg (MSRP $104.99) in flavors Mint, Citrus, and Natural and 1500mg tinctures are available in flavors Ginger Honey and Cinnamon Habanero (MSRP $149.99)
Full Spectrum Organic Massage Oils are available now in 2 oz (Contains 600mg CBD. MSRP $74.99) and 4 oz (Contains 1,200mg CBD. MSRP $120.00.)
Available at www.riverorganics.com