Christmas is right around the corner, and stocking stuffers are always a popular gift. Stocking stuffer ideas for teens can be tough. I have 4 teenagers myself and I know firsthand how difficult it can be to find the perfect stuffers.
Stocking Stuffer Ideas for Teens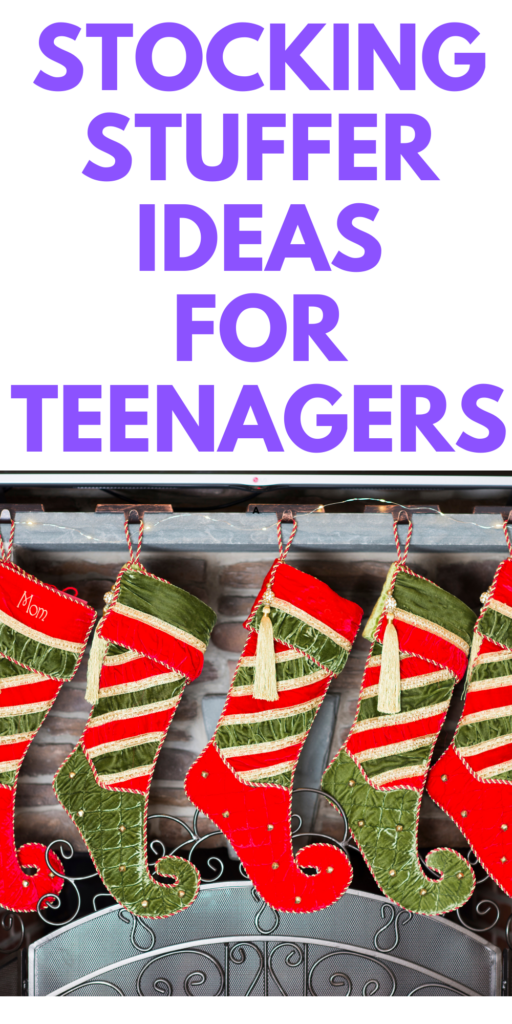 If you're struggling to find stocking stuffer ideas for your teen, then this blog post will be perfect for you! I'll go over some stocking stuffers that teens will love. Avoid stocking-stuffing stress this holiday season for your teenage girls or teen boys by taking me up on some of these Christmas stocking stuffer ideas.
Normally I'll write a blog post on the best stocking stuffer ideas for teen girls and include ideas like lip balm, face masks, and other beauty products. For the teenage boys, it would normally be ideas like shaving cream, razors, cologne, and things like that. As crazy as it sounds, my kids STILL rush to their stockings on Christmas morning. I wanted to make sure I share stocking stuffer ideas for teens that everyone could use this holiday.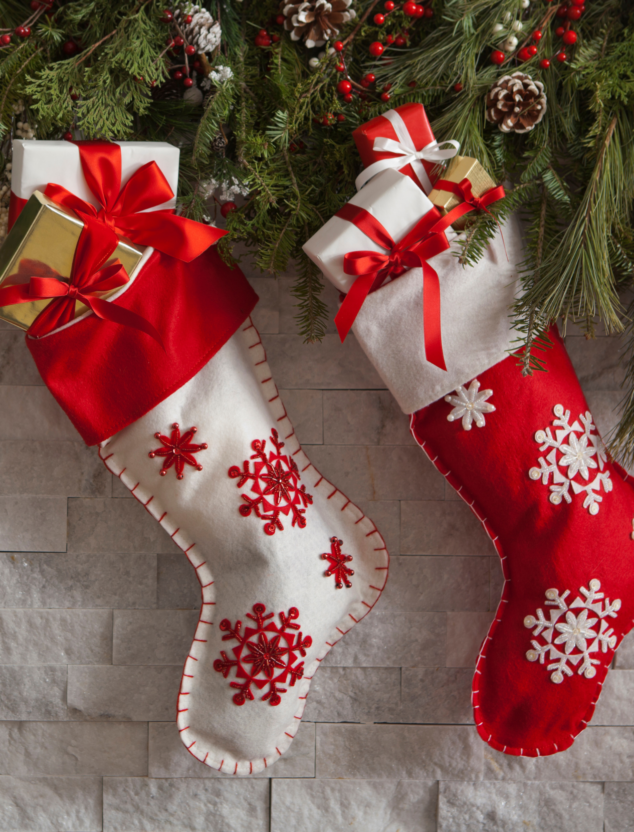 It's always a great idea to start the holiday with a budget, even when it comes to great stocking stuffer ideas. I always joke that the stockings are where most of the budget goes because I'm buying 4 of everything! The good thing though is that the best stocking stuffers don't have to cost a lot of money. You can be unique and creative, which is something I love to do when it comes to the perfect gift.
Here are my perfect stocking stuffer ideas for teens. These aren't in order by importance, I'm just listing them out as I go. When it comes to Christmas gifts it's all about knowing your child's tastes and it's a fun thing to be able to find a good stocking stuffer that just exudes who they are. The best gifts come from the heart and it's fun to put a personal spin on almost any gift. Hope some of these ideas help you out!
Gift Cards for the Holidays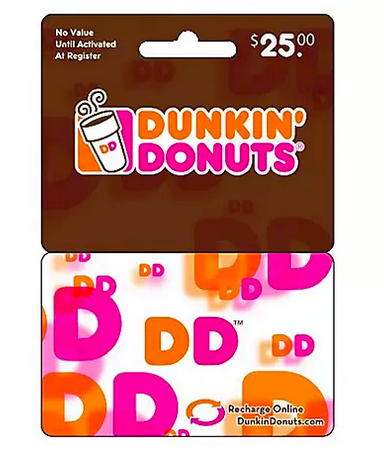 A gift card is probably one of the safest gifts you can get a teenager, especially if you have college kids. There are few things that I personally love about gift cards that work well when it comes to stocking stuffers:
You can use them for a long time.
They're great gifts to give a teenager who loves certain restaurants, cafes, and experiences (movies, bowling, etc).
You can set your budget.
I know when it comes to my 4 teenagers that they're all obsessed with Dunkin'. They love their hot drinks and cold drinks. It's a fun way to give them the gift of Dunkin' for Christmas without having to worry about anything other than buying the gift cards and gifting them. This is why I love gift cards, you can find one for almost every single-business and it's an easy and wonderful way to gift your teens what they want for Christmas without worrying you might get it wrong. I mean, I would have zero clue what sweatshirt to buy my son at Dick's Sporting Goods, but I could easily fo a gift card.
They're also a perfect size for stockings! You'll never have to worry about it not fitting into your teen's stocking. Think about where your teen loves to go and loves to shop ad stock up on some gift cards. These are such easy stocking stuffers for teens for the holidays, especially if you have any college students. Make sure you add this to your list of stocking stuffer ideas for teens!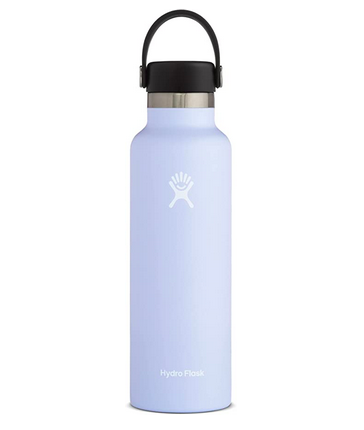 You can never go wrong with a Hydro Flask, it's that simple. Teens need to have a water bottle on them at all times, it's just how it is now. I never have my sons leave home without a water bottle filled to the top. This is one of those stocking stuffer ideas for teens that they could always use. The best part about these water bottles is that they have great reviews, it's a great size and they come in different colors. I feel like these always make the top holiday gift guide ideas, too!
New Hydro Flask water bottle design does not feature a registered trademark symbol next to the logo
Hydro Flask insulated water bottle is dishwasher safe; Slip-free powder coating won't sweat
Hydro Flask metal water bottles keep the coldest drinks icy cold and hot drinks piping hot for hours
Reusable water bottle is BPA-free, phthalate-free, and made of stainless steel; fits car cup holders
Hydro Flask water bottles come with a limited lifetime warranty against manufacturing defects
You could also buy stainless steel straws and add them as an extra small gift in the stocking, too! Don't use plastic straws!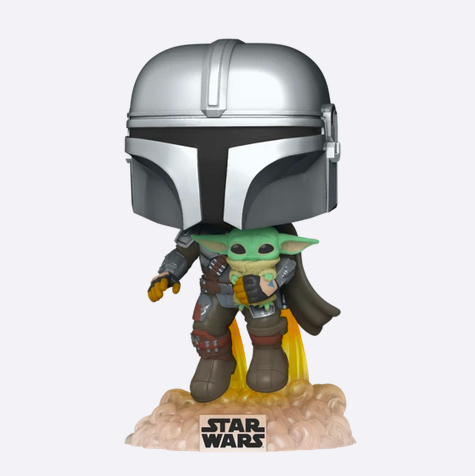 What teen (or child) doesn't love a Funko Pop? These are really fun items to toss in a stocking, especially when you're looking for an item to make as personal as you can make it. if you have a teenager into Disney or Marvel or Harry Potter or just about anything, this is a great stocking stuffer. Funko are designs that are super cute and unique that have to do with pop culture. They are true collectibles, accessories, and toys. These are really fun to look into and decide what would be best for the teen in your life.
I know if I was going to get these for my 4 sons, I would go with Star Wars and Marvel all the way. These are great items that can be displayed on shelves and dressers. These are also great items that can be brought to college and move along with you on your journey into adulthood. I'm telling you right now, these are awesome stocking stuffer ideas for teens to look into. This is one of the coolest stocking stuffers you could get, especially if you find a great choice for your teen.
BUY HERE.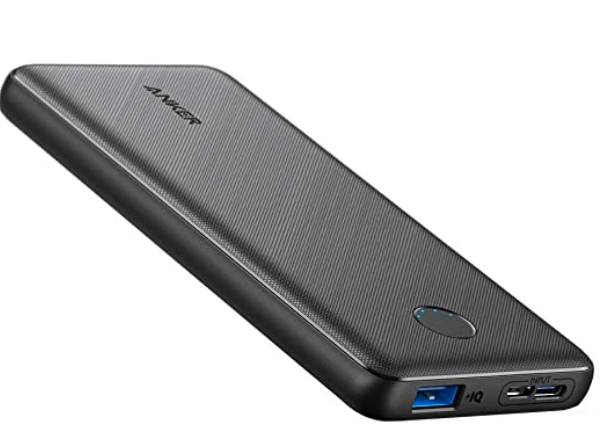 There's nothing wrong with practical items for Christmas. For me, this is a lifeline because if they don't have a charge, they can't get in touch with me. Whether you have a new phone or not, they all need to be charged. This is an item all young adults need, not just your teenage daughter and son. You don't have to find one that's super high quality, you just need one that gets the job done for their cell phone. This is a good option if you're stuck on something extra and you can find one in travel size.
I like to make sure they have USB ports, too, but this is a great gift idea for any teenager. It's that one gift they probably didn't know they needed but will be thrilled to have. As much as you don't want them out with a dead phone, they don't want to be out with one either. It's a useful gift you will be happy that have and if you know teens in this day and age, you will get it!
Quality Throughout: Built adventure-tier touch with superior durability and scratch resistance, PowerCore Slim 10000 is premium both inside and out.
Slim Size, Big Power: One of the slimmest and lightest 10,000mAh portable chargers on the market. Provides 2.25 charges for iPhone 12, 1.6 charges for Galaxy S20, and 1.2 charges for iPad mini 5.
Versatile Charging: Anker's exclusive PowerIQ and VoltageBoost technology combine to detect and deliver a tailored charge up to 12W, while the trickle-charging mode is the best way to charge low-power devices.
Fitness Tracker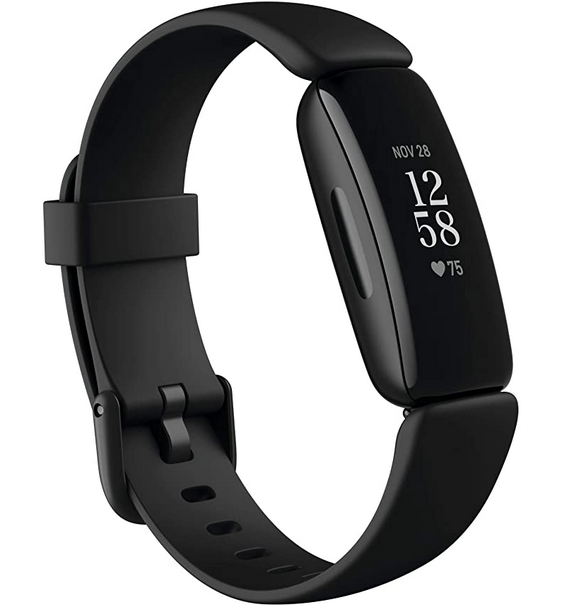 This is another great option for teenagers and comes in a variety of different styles. You can find trackers in a variety of different sizes, too. You can find these in a range of price points, and they all have a great price. This is one of my favorite things to give kids because it's a fun way to keep them active and keep them moving. The cool thing is if you can buddy up with your friends, you can all track each other's performances, too. This is another one of those practical gifts.
Earn Active Zone Minutes as you progress toward your weekly 150 minutes of heart-pumping activity and use 20 plus exercise modes to track goals like distance, calories burned, and more. Operating temperature: 14° to 113°F
Track all-day activity: your steps, distance, hourly activity, and calories burned. Maximum operating altitude: 28,000 ft
Use 24×7 heart rate to track resting heart rate & better measure calorie burn
Enjoy 10 days of battery life for daily progress without constant charging. Varies with use and other factors. Track your time in light, deep, and REM sleep, then get a Sleep Score to better understand your sleep quality each night. Stay inspired from the shower to the pool with this swim proof tracker (water-resistant to 50 meters) and be motivated by connecting with friends, competing in challenges, earning badges, and celebrating goal milestones.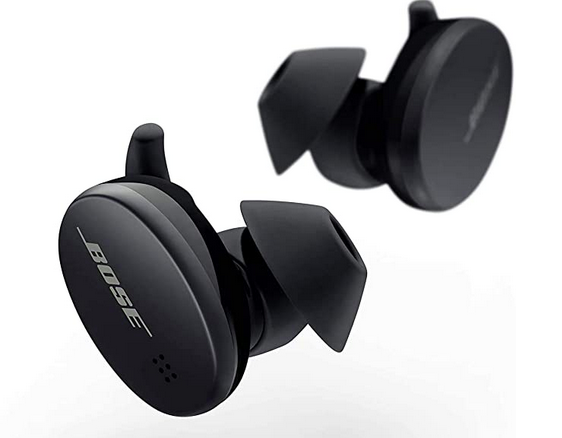 This is one thing that my teenagers could ALWAYS use. I know that these range in price, so make sure you find ones that work best for you and your budget You don't want to overdot it, but the good thing is that these ear uds will easily fit into a stocking without a hitch!
Wireless Bluetooth earbuds are engineered by Bose for your best workout yet.
Bose lifelike sound: Makes your music sound like the performer is right there beside you, pushing you to go 1 more mile or do 1 more rep.
Secure and comfortable earbuds: Customize your fit with the included 3 sizes of StayHear Max tips that won't hurt your ears and won't fall out no matter tough your workout is.
Weather and sweat-resistant earbuds: IPX4 rated, with electronics wrapped in special materials to protect from moisture wherever you exercise
Clear calls: A beamforming microphone array separates your voice from surrounding noise so your callers can hear you better.
Simple touch controls: Instead of buttons, the capacitive touch interface lets you swipe up and down for volume control (opt in feature via Bose Music App), tap to play or pause music, answer calls, and more
Long battery life: Up to 5 hours per charge with the included charging case, plus up to 2 more hours with a 15-minute quick charge on the go.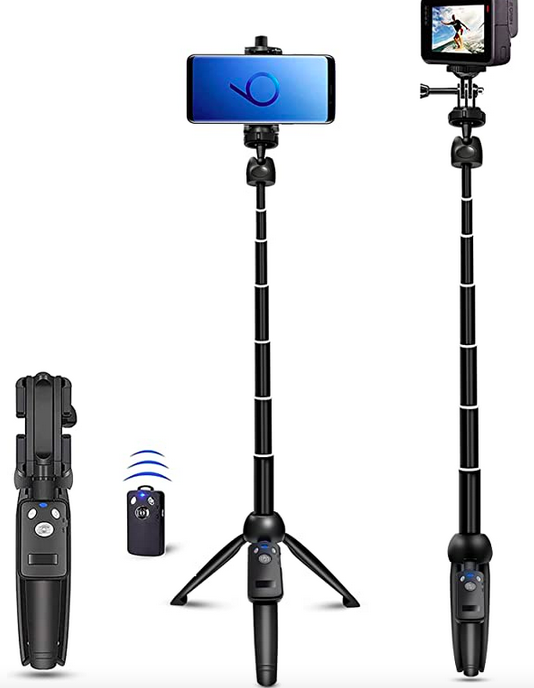 Do you have a kid that loves technology? How about a kid that loves social media? Grab them a selfie stick. I'm all about these types of fun things to give for the holidays.
Selfie stick tripod can be extended between 8.07 to 40 inches, which makes it very suitable for Photograph, Face time, Business, living broadcasting more. It features a fully expandable handheld selfie stick handle with built-in collapsible legs that allow it to double as a stand-alone tripod when opened. You can easily switch between Selfie Stick Mode & Phone Tripod Mode for your preferred use.
It Built-in rechargeable wireless remote control. The range of the wireless connection can be up to 10 meters. The long-lasting battery can take up to 1,000+ photos, and can be charged when needed using the included USB cable. It can be perfectly compatible with most smartphone in market, iOS/Android Compatible. You do not need to worry about the connection issue.
The professional & lightweight selfie stick tripod with remote is made of high-quality aluminum alloy and ABS materials, Only 7oz weight. It is compact and lightweight enough to store and take anywhere you go. Pack it in your purse, backpack, or suitcase without making a dent.
360°Rotatable Phone Holder and 180° Rotation Head allow you could take photos, video calls or live broadcasting.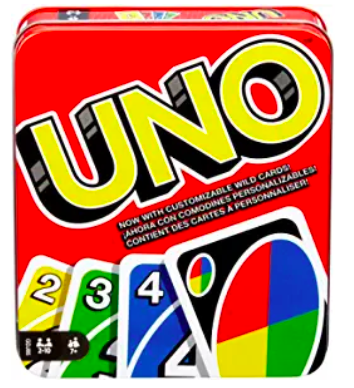 Family time is always a perfect time! I love having card games for my kids, and this is a fun stocking stuffer for you to give. This is a fun way for you to enjoy a family night with your family. I love adding fun little games like this for my teens. Whether it's a deck of cards or something else, it's nice for them to have a little something fun in their stocking, too.
UNO is the classic family card game that's easy to learn and so much fun to play!
In a race to deplete your hand, match one of your cards with the current card shown on top of the deck by either color or number.
Strategize to defeat your competition with special action cards like Skips, Reverses, Draw Twos, and color-changing Wild cards.
When you're down to one card, don't forget to shout "UNO!"
This fun family card game is perfect for adults, teens, and kids 7 years old and up.
UNO Tin comes with 112 cards and instructions in a sturdy tin that's great for storage and travel.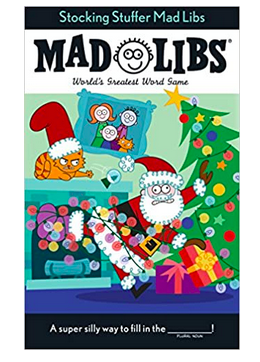 Looking to have some fun? Try some Madlibs! This is a great way to keep your holidays light and fun! I remember doing these during my teen years and loving them. You'll get the whole family involved and it will be a blast! The great thing is that kids of all ages will love this and these are cool stocking stuffers.
Mad Libs is the world's greatest word game and a great gift for anyone who likes to laugh! Write in the missing words on each page to create your own hilariously funny stories all about Santa Claus. 'Tis the season for Stocking Stuffer Mad Libs! Ho! Ho! EXCLAMATION!
With 21 "fill-in-the-blank" stories about Jolly Old Saint Nick, Mrs. Claus, the North Pole, Santa's sleigh, elves, and reindeer this book is chock full of festive laughs. Play alone, in a group, or while visions of sugar plums danced in your head! Mad Libs are a fun family activity recommended for ages 8 to NUMBER.
These are some of my favorite stocking stuffers for teens, and I hope this helps alleviate your list. I'm all about these great gift ideas. Don't worry about having a long list of gift ideas, just work off of these. Remember the only real requirement when it comes to stocking stuffers is to make sure they fit inside.
I hope you enjoyed this post and found an idea that will work! My advice is to really hone in on what you know your teen will love. I know stocking stuffers get a little challenging as the kids get older, but it doesn't have to. You can always toss in a dollar bill or two or three! Just have some FUN!
If you're looking for any last-minute gift ideas for kids, check here.
Happy HOLIDAYS!
*I used affiliate links in this blog post, where I make a small commission on gifts bought through me.