Calling all Yellowstone fans! Anyone else as obsessed with the Dutton family as I am? I devoured the entire series with my husband in 4 days and am now on the hunt for as much Yellowstone Dutton Ranch Apparel that I can get my hands on.
Yellowstone Dutton Ranch Apparel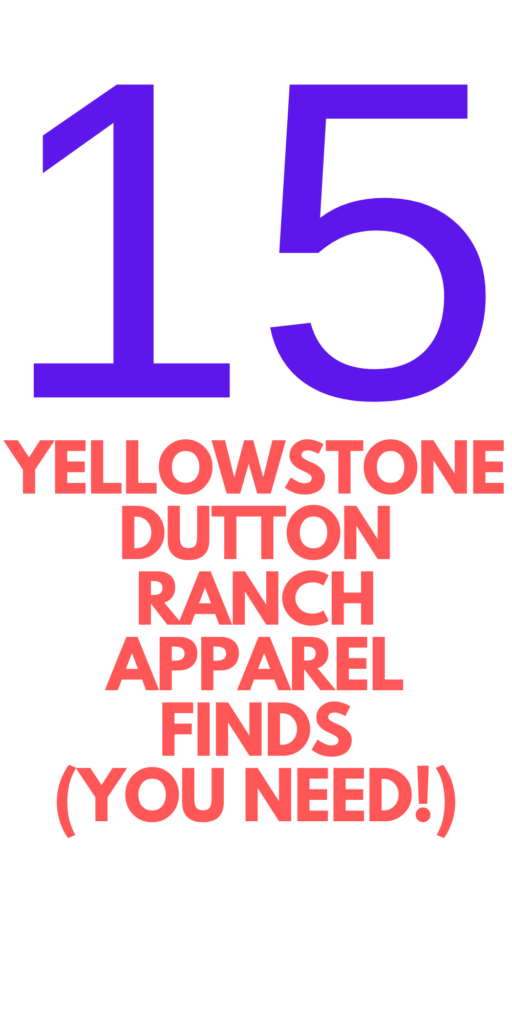 I live in Rhode Island, so I'm used to New England small towns and Cape Cod-style houses. I was mesmerized by the ranch life while watching Yellowstone, and even though, yes… I know it's a show on the Paramount network and that John Dutton (played by Kevin Costner) isn't actually a real person, I was just so drawn to the beauty of Montana and the beauty of the Dutton ranch. I kept saying to my husband, "Can you imagine living on that?"
As many Yellowstone fans know, it's the characters that make the show from Rip Wheeler (played by Cole Hauser), Kayce Dutton (played by Luke Grimes), Beth Dutton (played by Kelly Reilly). I have to say, I'm a HUGE Beth Dutton fan, she made the show for me, as I know she did for so many others, too. I left the Yellowstone series wanting to wear my Yellowstone fandom, so I started searching for some items that are Yellowstone Dutton Ranch Apparel.
I wanted to share with you some of the cool Yellowstone Dutton Ranch Apparel items that I found for yourself or that you could give as a great gift. There is a Yellowstone shop online, but it was fun to look for items that have been done as collaborations with various companies or just pop-up shops on their own. I'm adding a little bit of everything here that will remind you of the hit tv show.
The Yellowstone Ranch is the heart of the show, but the one item that steals every scene on the fashion side of things is the cowboy hat. I mean, it's classic. You can't be on a ranch without a cowboy, so I started looking online for one that would be a regular fit, but also a great quality one, too that wouldn't fall apart. I found this one that just really made me smile and thought it would be perfect to wear and rock just about anywhere.
I'm including Dutton Ranch Hats, Long Sleeve t-shirt, new arrivals of Dutton Gear at their official shop, Yellowstone Dutton Ranch Shirt, t shirts, women's Yellowstone dutton ranch apparel sweatshirt hoodie, Yellowstone dutton ranch t-shirt and so much more. The cool thing is that many of these retailers offer exclusive offers and limited time deals. Make sure you're checking on for a special offer because you never know when they'll pop up.
Add some of these into your favorite outfits and enjoy!
Vintage Yellowstone National Park Faded & Distressed Pullover Hoodie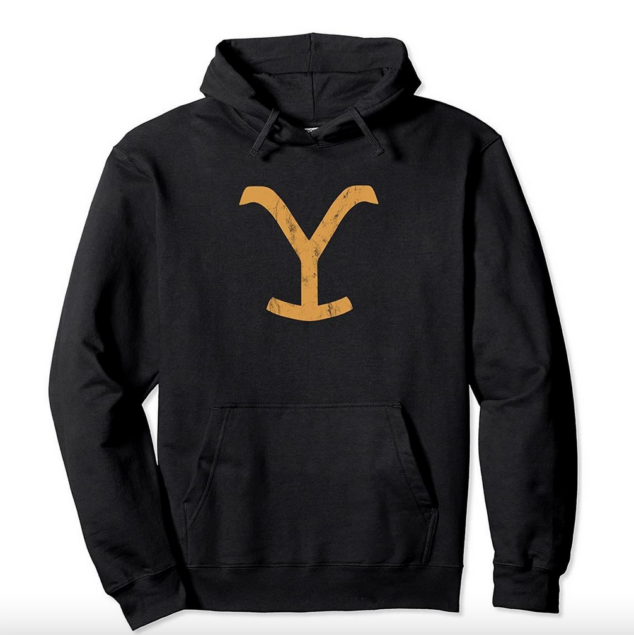 Solid colors: 80% Cotton, 20% Polyester; Heather Grey: 78% Cotton, 22% Poly; Dark Heather: 50% Cotton, 50% Polyester
Machine wash cold with like colors, dry low heat
8.5 oz, Classic fit, Twill-taped neck
Gildan brand
Made in USA
Yellowstone x G.I.L.I. The Lounger Regular Oversized Sherpa Hoodie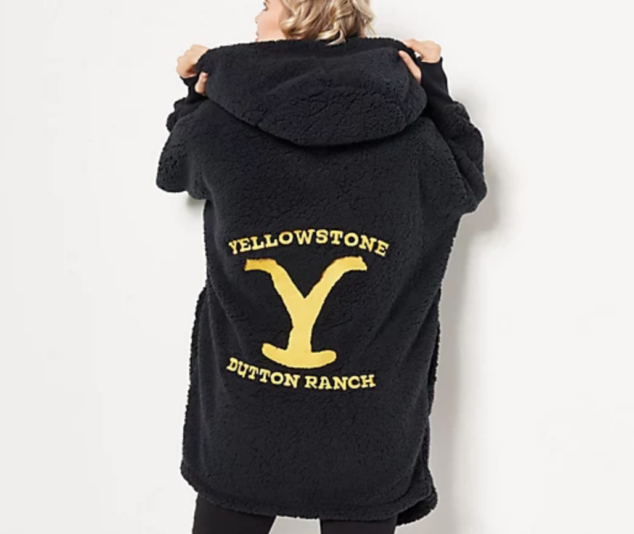 Belly on up to the (coffee) bar in this Yellowstone collab of G.I.L.I.'s iconic The Lounger. The end-all, be-all of sherpa bliss and comfort is also our uniform of choice for unwinding post-day-on-the-ranch-drama (while streaming episodes of our favorite show, of course). From G.I.L.I. got it love it®.
Fabrication: sherpa
Features: back printed graphic, open front, oversized silhouette, hood, long sleeves, hip pockets
Fit: relaxed; generously cut with maximum wearing ease
Length: missy length 32-1/2″ to 33-7/8″; plus length 35″ to 38-1/2″
Content: 100% polyester
Care: machine wash, line dry
Yellowstone Dutton Ranch Logo As Seen On TV Brown Washed Hat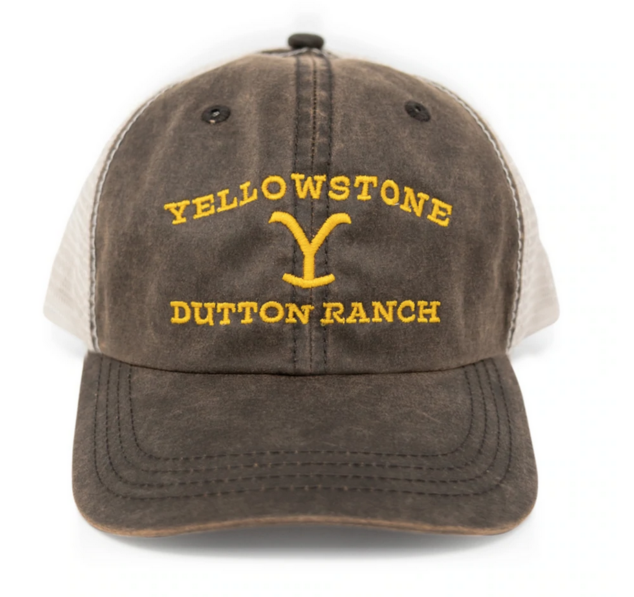 This Yellowstone Logo As Seen On TV Brown Washed Hat is a must-have addition to any ranch hand's style. As seen on Yellowstone, this hat gives any look a gritty, stylish upgrade. This Yellowstone hat also lets you carry your love for Dutton Ranch with you everywhere you go.
AS SEEN ON: As seen on Yellowstone, this Yellowstone Dutton Ranch Logo Brown Washed Hat gives any look a gritty, stylish upgrade.
STYLE: Unstructured wax cloth and mesh with heavy stone wash and velcro closure.
FEATURES: Gold yellow embroidered Yellowstone Dutton Ranch logo.
CLOSURE: Adjustable velcro closure on the back for the perfect fit.
Yellowstone Dutton Ranch Hoodie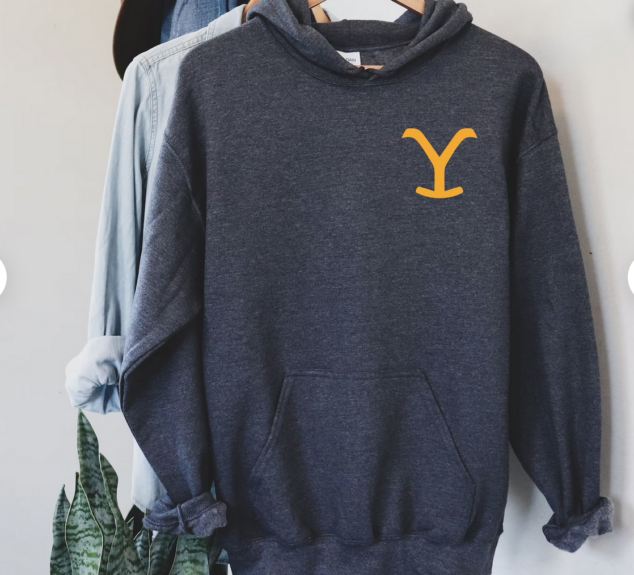 Yellowstone Y Logo Pom Pom Knit Beanie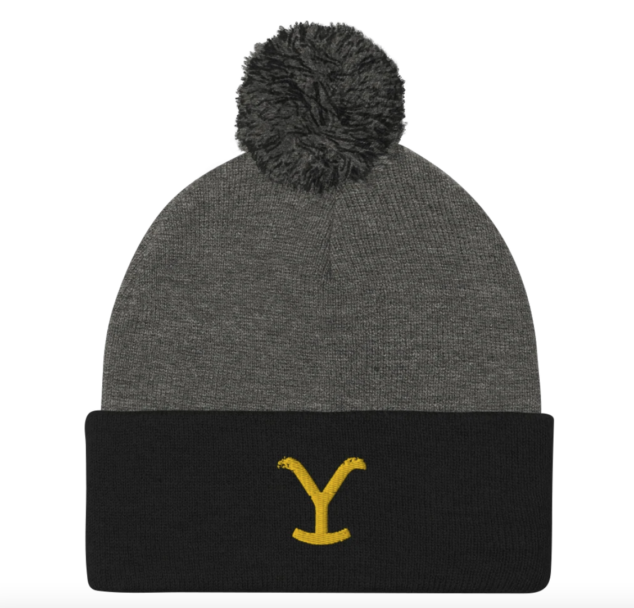 Gear up for the cold with the Yellowstone Y Logo Pom Beanie. This two-tone black and grey beanie hat features the Yellowstone Y logo embroidered on the front and is sure to keep you comfortable and warm during cooler weather.
Expand your wardrobe with this classic beanie. Finished with a pom-pom on top – it offers tons of warmth and comfort and is destined to find its way into all your favorite cold-weather looks.
Sizing: One size fits most.
Made Of: 100% acrylic.
Care: Machine wash cold on gentle cycle with mild detergent and similar colors. Lay flat to dry for longest life.
Yellowstone Crewneck Sweatshirt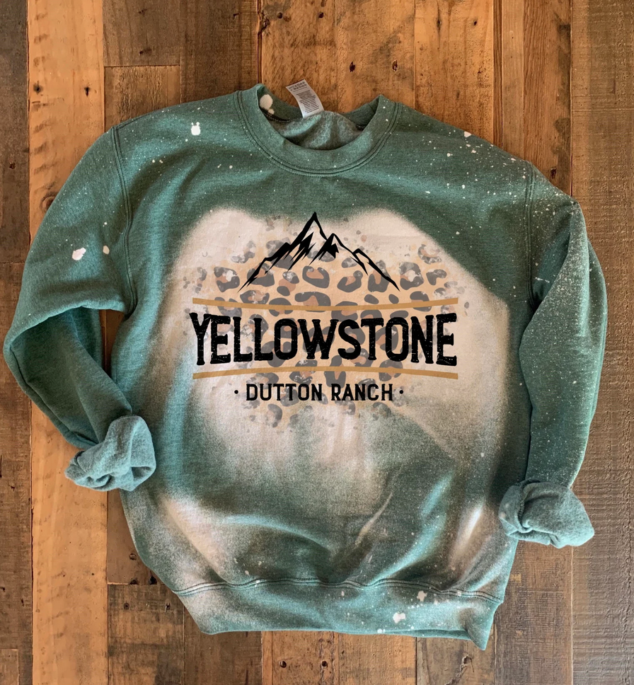 Yellowstone Dutton Ranch Logo Soft Shell Vest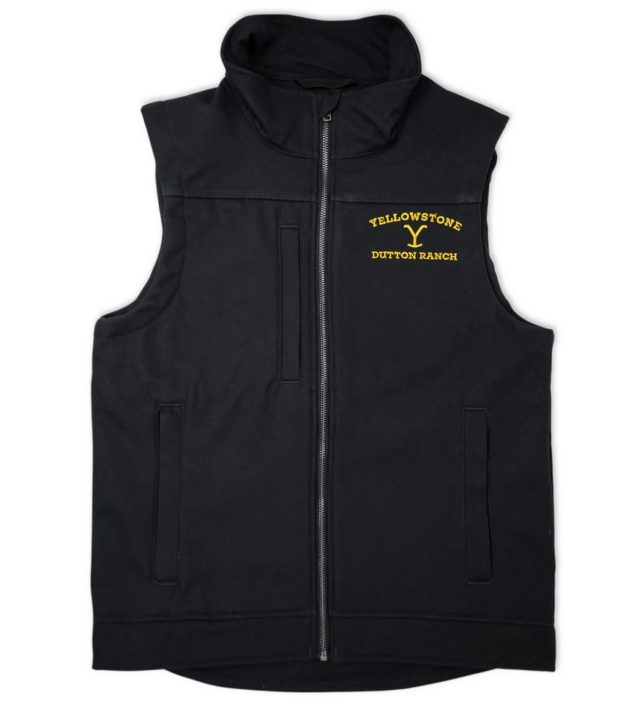 Whether you are tending Dutton Ranch or taking in the beauty of Montana, this Yellowstone Logo Soft Shell Vest will keep you comfortable all day long. As seen on the show, this 100% cotton Yellowstone vest is the perfect addition to your growing Yellowstone collection. This is one item of the Yellowstone Dutton Ranch Apparel that you need.
100% cotton canvas shell w/ a DWR finish bonded to a water-resistant film insert and 100% polyester microfleece lining
Front right chest embroidery logo
Metal front Zipper
Zippered Chest Pockets
Zippered Hand Pockets
Three interior Pockets
Yellowstone Dutton Ranch Logo As Seen On Stone Camo Hat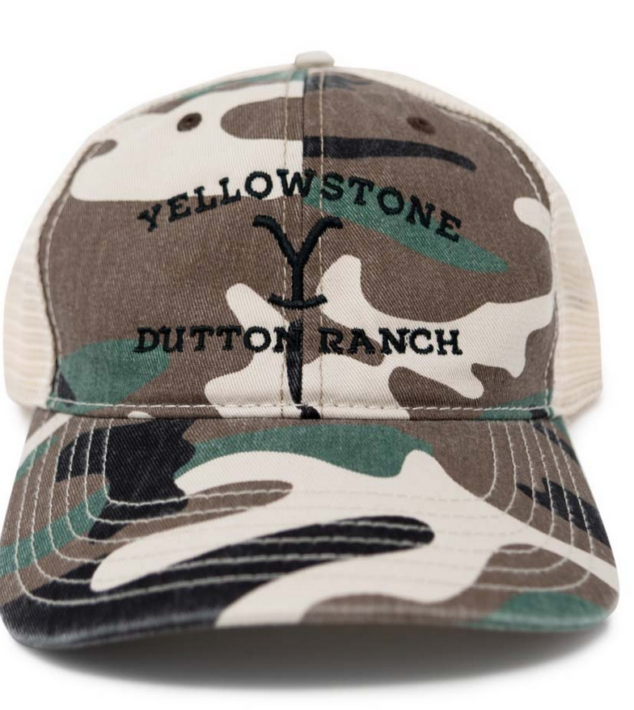 As seen on the series, this Yellowstone Dutton Ranch Logo Stone Camo Hat will make you feel like you are officially part of the Dutton family. With "Yellowstone Dutton Ranch" embroidered in black against a light stone camo woodland washed chino twill, this Yellowstone hat is the perfect addition to any Yellowstone fans' wardrobe.
AS SEEN ON: As seen on the series, this Yellowstone Dutton Ranch Logo Camo Hat will make you feel like you are officially part of the Dutton family.
STYLE: Stone Brown washed soft mesh with contrast stitching and plastic snap closure.
MADE OF: Printed woodland washed chino twill
FEATURES: Black embroidered Yellowstone Logo with camo background.
CLOSURE: Adjustable hook and loop closure on the back for the perfect fit.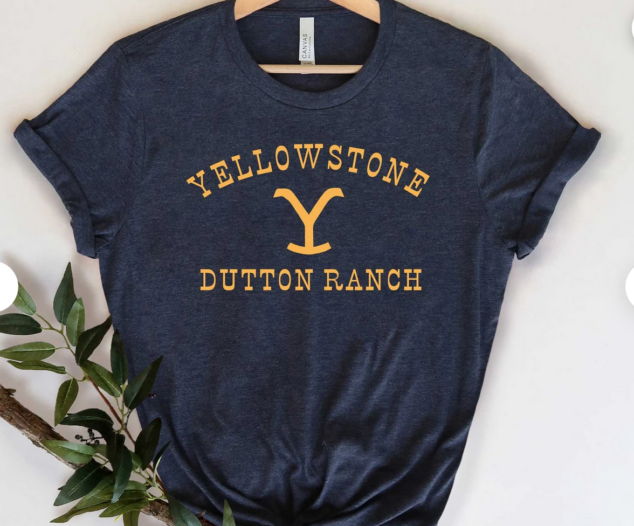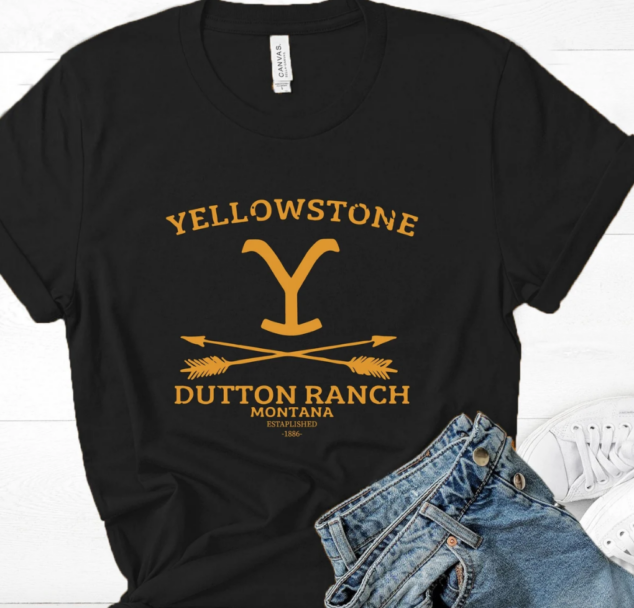 Yellowstone Apparel Long Sleeve Graphic T-Shirt With Pocket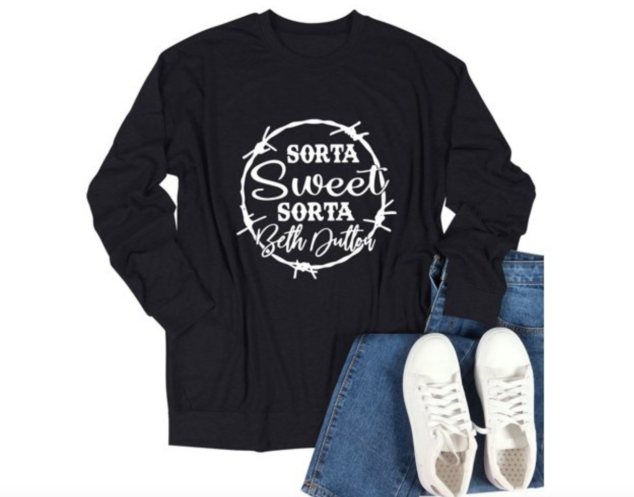 Sorta Sweet Sorta Beth Dutton Yellowstone Apparel
Women's Yellowstone Dutton Ranch Printed Round Neck Long Sleeve Pullover T-shirt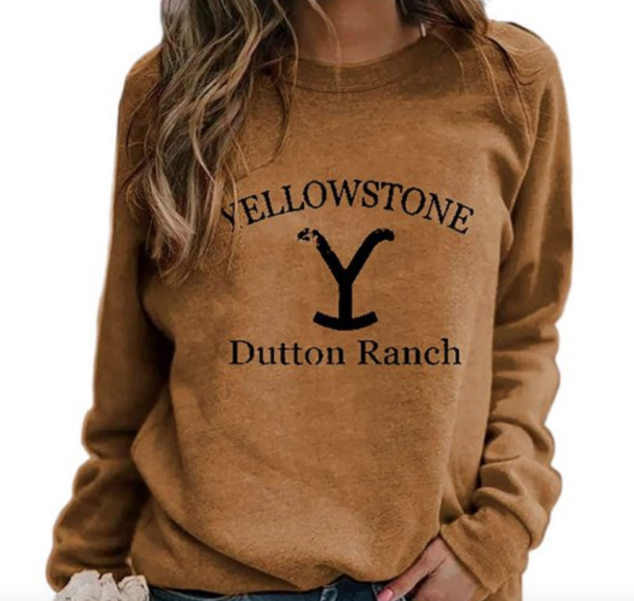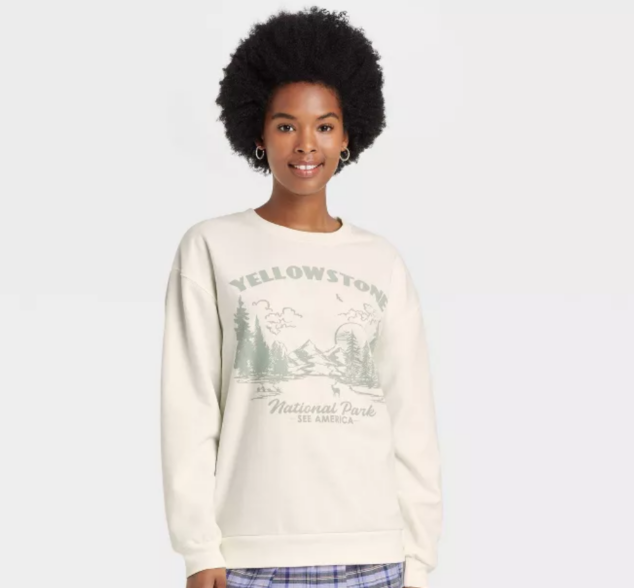 Style yourself with a casual-chic work-to-weekend look with the Women's Yellowstone Graphic Sweatshirt in White. This wardrobe basic allows you to put together a range of looks and lets you easily wear it with everything from dark-wash jeans to camo joggers. The cotton-blend fabric provides you with breathable comfort from day to night and season to season, and the relaxed silhouette makes for ease of layering and a great fit.
Paramount Network's Yellowstone Women's Charcoal Mineral Wash Steerhead Graphic Raglan Sweatshirt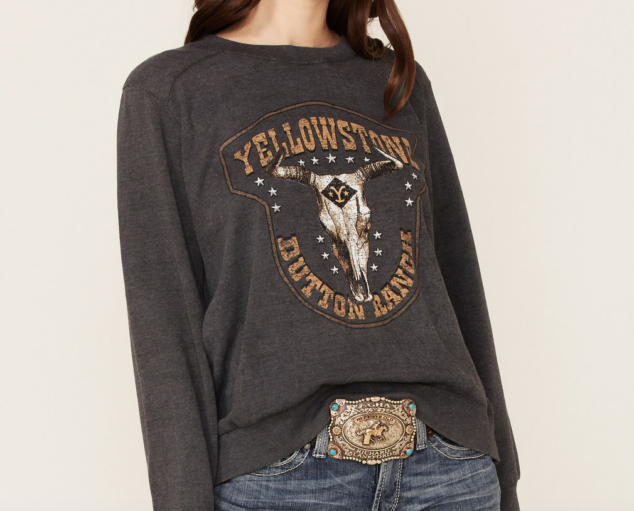 Elastic cuffs and hem
Charcoal mineral wash design
Long sleeves
Crew neck
Model is 5'10" wearing a size Medium
Front "Yellowstone Dutton Ranch" and steerhead screen print details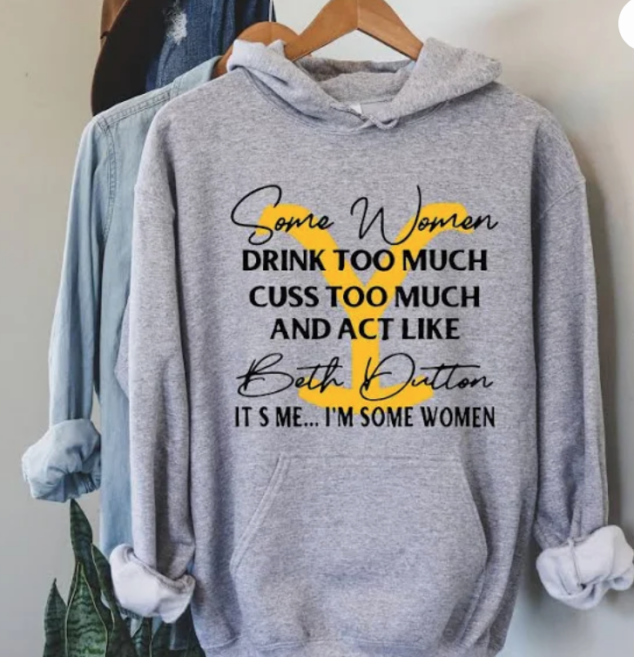 Beth Dutton Some Women Drink Too Much Tee, Yellowstone Hoodie, Beth Dutton Hoodie, Dutton Ranch Shirt, Yellowstone Dutton Ranch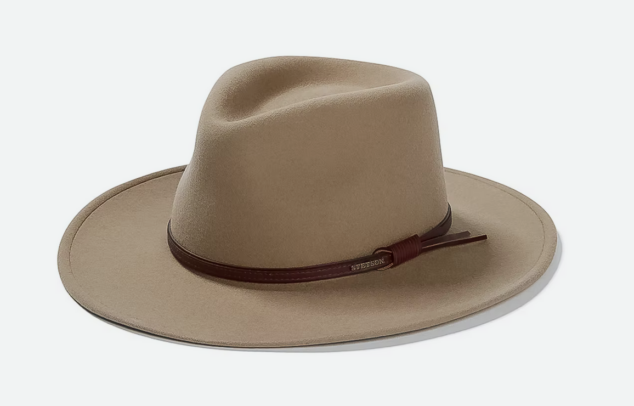 Made from a wool felt that's breathable, moisture-wicking, and quick-drying
Crushable construction that bounces back even after being stuffed in a suitcase or backpack
3¼" brim protects you from the sun
Twisted leather hat band
Runs on the small side – for best fit, check out the sizing details
Made in USA
What can I say, I'm obsessed with this show and therefore need all the Yellowstone Dutton Ranch Apparel. There are tons of items that are Yellowstone-inspired, I just grabbed some of my favorite to showcase.
I love wearing things that inspire me from my favorite tv shows. If you're an Emily in Paris fan, I wrote how to wear Emily in Paris looks from the show.