Are you watching Emily in Paris? If you're into style and fashion, you need to start tuning in. I haven't loved fashion like this in a long time and it feels GOOD TO BE BACK. I'm all about Emily in Paris looks and finding the best way to channel my inner Emily Cooper, Camille Razat, and Mindy Chen.
Emily in Paris Looks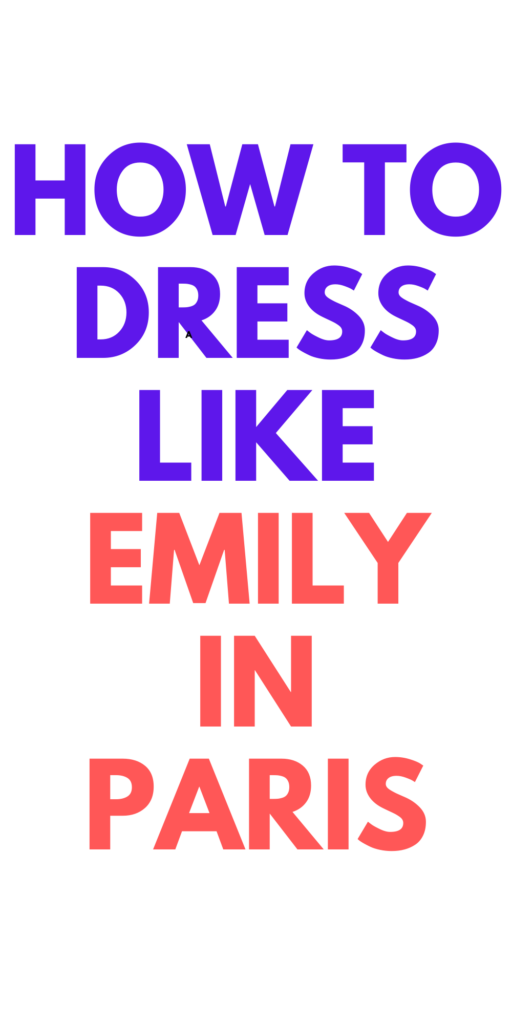 I first heard about this netflix show last fall, but never jumped on the bandwagon…until now. I saw so many of my friends dish about the show during the holiday break, that I decided to give it a go last week. The second I watched the first season (which I consumed n an afternoon), I fell in love with the characters, but more so the fashion. The looks reminded me of someone Sex and the City, and then I figured out why. Darren Star created the show and Patricia Field is the costume designer.
It doesn't get much better than that when it comes to fashion and style. The show might be fake, but the fashions can be real life if you want them to.
Lily Collins is fabulous and stunning and rocks a bucket hat and fingerless gloves better than anyone. She has the best looks and what I've appreciated is that I didn't think that the second season could top the fashion from the first any better, but it did. The tv show is so inspiring and showcases such unique styles that are top fashion.
As I've watched each episode that all take place on the streets of Paris, I keep finding myself wondering how to get the Emily in Paris looks. I mean, she's fabulous and even though I'm a 43-year-old living in the suburbs, I still would love to figure out some ways to dress like Emily in Paris and feel fashionable and chic like her.
I spent some time searching some stores online for some items that would give me some Emily in Paris looks. The good thing is that there are some key items with Emily's outfits that she wears on the show that you can easily bring into your life. That's where I thought I'd start. Obviously, not everyone can afford those luxury brands that Emily wears, so I went searching for affordable brands.
Key Pieces from Emily in Paris
Let's kick it off with some oversized sunglasses. She's very Audrey Hepburn in her sunglasses. They look fabulous and chic and just stunning. As much as I'd love to grab miu miu sunglasses, these aren't going to happen with my budget. You can grab oversized sunglasses just about anywhere, but one of my favorite places is Quay. They have gorgeous options that work for any face frame.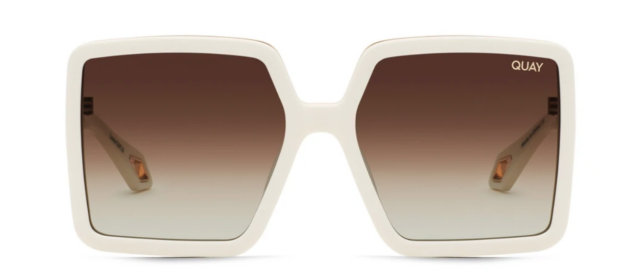 Next up, the yellow beret. It's a statement and it's fabulous. I haven't worn a beret ever, but this new season that I've been watching has totally changed my mind. It's a little bit young for me, but I'm living how Carrie Bradshaw it is, too. I think it's a pretty option to wear around town in the winter, even though it's a french style staple.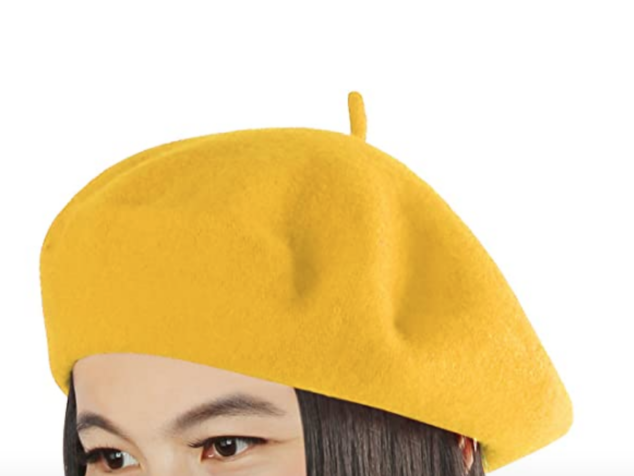 Faux Fur Coat is another one of Emily's key items that she loves to wear. I feel like this coat is also perfection from emily's boss. I feel like with this item you can really have some fun with it. I love items like this because you can wear them with jeans or skirts. You can really have some awesome fashion fun pairing this with certain key pieces.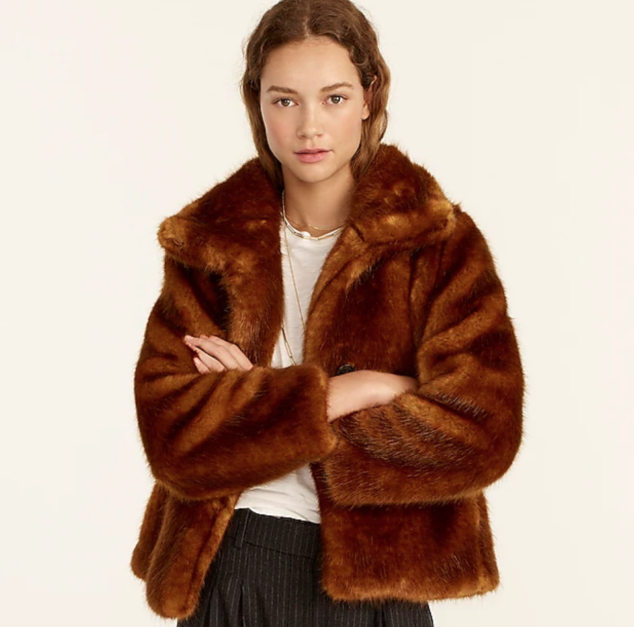 Patterns seem to be a go-to for Emily in Paris looks. When you're looking to dress like Emily in Pairs, bright colors and patterns are key. I'm all about patterns, but polka dots really jump out to me and I love making them work. It's a chic pattern that most likely everyone can rock whether it's polka dots on your blouse, scarf, hat, shoes, or sweater.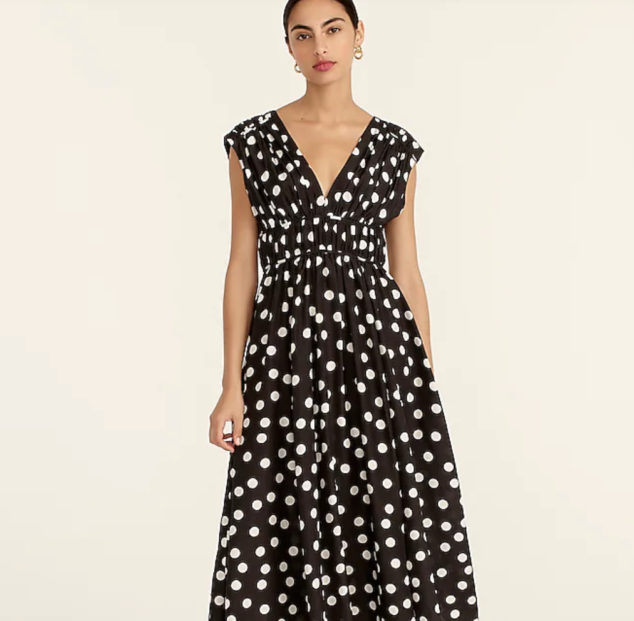 As much as Christian Louboutin heels are rockstars on Emily in Paris, I need ones that are a little bit more practical for my budget. Finding heels that are high and bold are an easy way to go. You will hit a home run every single time. Remember when it comes to Emily, the higher the better, especially new episodes when you see her rocking them in the Paris streets.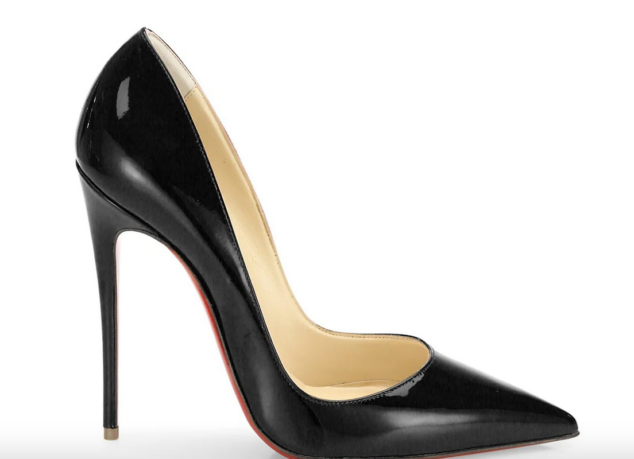 Even though this isn't one item, there is a cute "duo" look that Emily loves to wear and I think it's one that ost every can rock and find. Grab a white t-shirt and mini skirt and wear them together. When it comes to dressing, you need to wear what is comfortable, but it's also important to make sure they're outfits that work beautifully. You can easily find these items just about anywhere.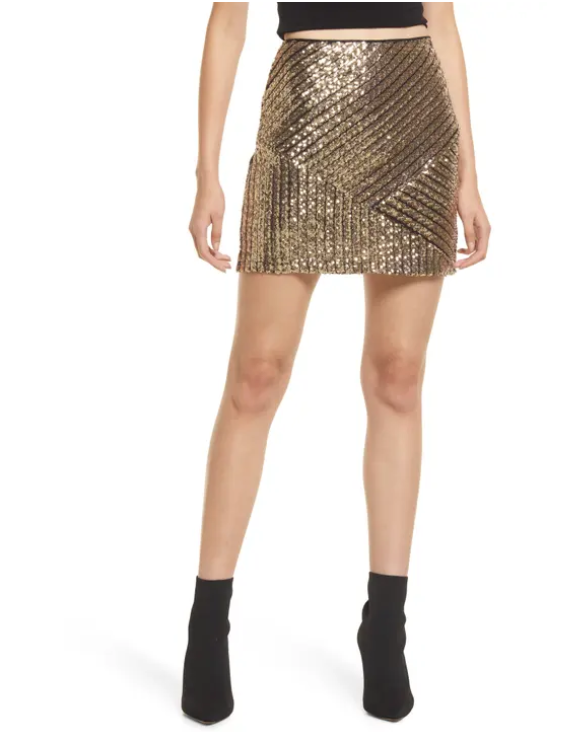 Looking for something else? You can find a mini dress that works, too. The paris' season for Emily in Paris seems to bring lots of mini dresses to the forefront. Whether it's a vintage dress or not, a mini dress is a sexy and pretty way to put together an outfit. I'm obsessed with it because emily's fashion looks so effortless, but it's because it really is if you know how to make it work.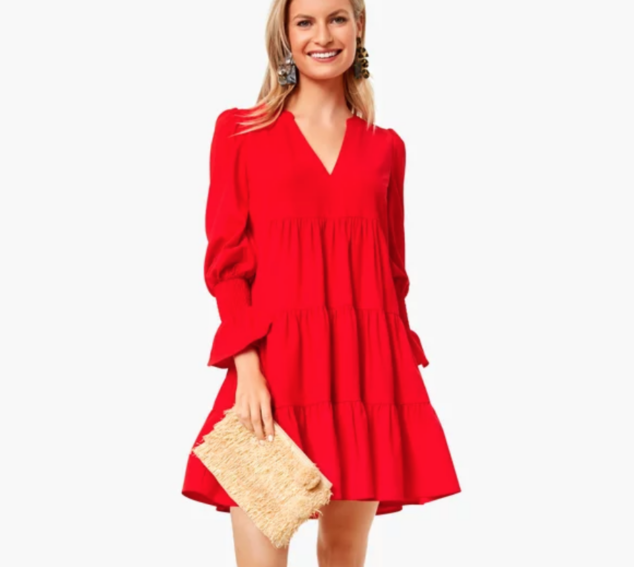 If you're looking for one more cute outfit, try the red crop top and pink skirt duo. I love this cute color combo, it just looks so chic. I think it's wonderful that the wardrobe department does such an incredible job creating dramatic looks with simple key pieces.
If you're looking for ways how to dress like emily in paris, I hope this helps. Emily has some of the best fashion moments and I'm here for them. These Emily in Paris looks are perfection. emily's fashion is so chic and believe it or not, it's attainable for everyone. Whether you shop at sak's fifth avenue or T.J.Maxx, you can find ways to make these work.
Check out some of my other blog posts for you to read if you're into fashion and inspired by some of your favorite characters:
I'm all about sharing my favorite items and fashions online, too. This is amazing to be able to have as a reference if you're an Emily in Paris fan. I'm all about trying to bring some of her fresh fashions into my life.