If you're on TikTok, then I'm sure you've seen the TikTok Messy Bun. It's a quick and simple way to create an undeniable chic bun in your hair in a few simple steps.
TikTok Messy Bun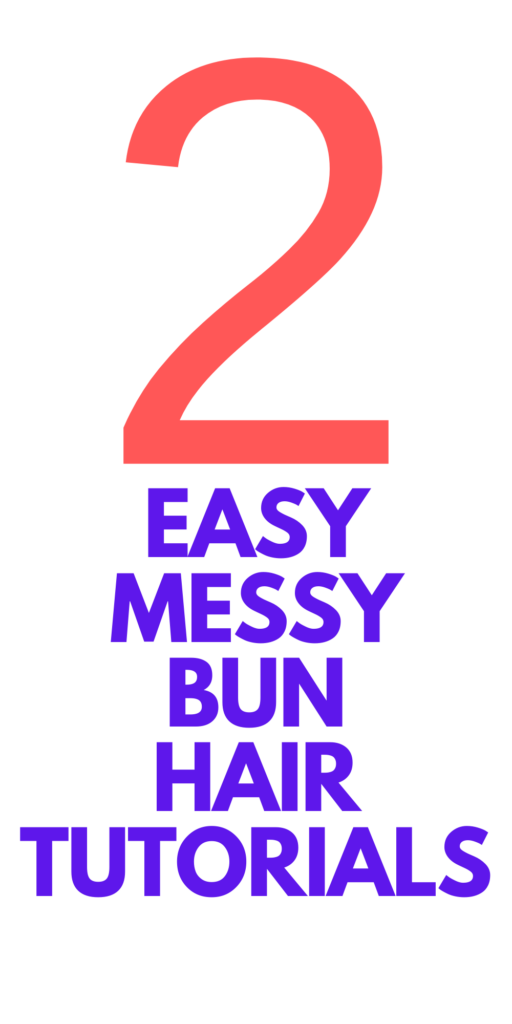 When it comes to having long hair, the good thing is that you can do many hairstyles with it. I'm a big fan of tossing my hair up in a bun because it's easy, it's simple and it gets my hair out of my face. The great thing about a messy bun is that it works on different hair types, just as long as it has the messy feels… you're good!
When I started on TikTok, I decided to niche down and share our daily hairstyles. We love doing them together and it felt nice to have an audience who enjoyed them, too (If you're not a TikTok user, make sure you join – here's my TikTok account!). I love sharing hairstyling techniques that work well for us. I'm not an expert, just someone who loves doing my hair. If you head over there, you'll see that I do a variety of different hairstyles like top knots, high ponytail styles, braids, and various gorgeous bun hairstyles.
I'm going to share with you two messy bun hairstyles that are of the majority of the fast tutorials that I do on my hair. Don't worry about knowing a loop trick for hair or about heatless hairstyling for these styles, they're straightforward and an excellent choice for your hair when you want it up and out of your face on the top of your head. As much as a tight ponytail can be super chic, it's also fun to mix things up with a fabulous messy bun.
Pull Through Messy Bun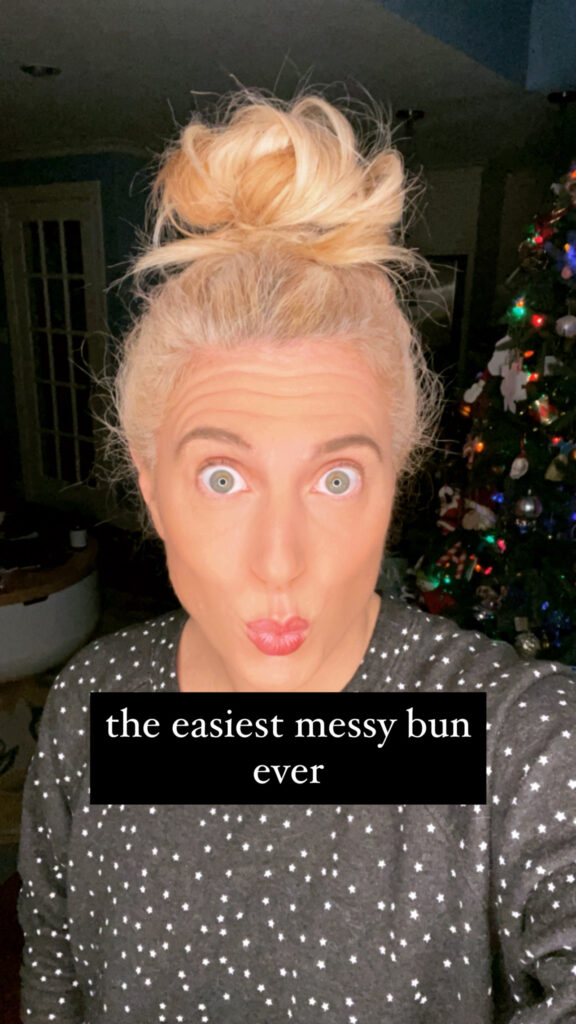 For this particular TikTok messy bun that really went viral for me, I kept it simple. You don't need bobby pins or any other hair accessories other than hair elastics. This is a perfect messy bun to do for any occasion and it's a new technique that you might not have thought of before when creating a messy bun. The great thing is that it works well with thick hair and this is the easiest messy bun hack that you can do in less than a minute.
Messy Bun with a Twist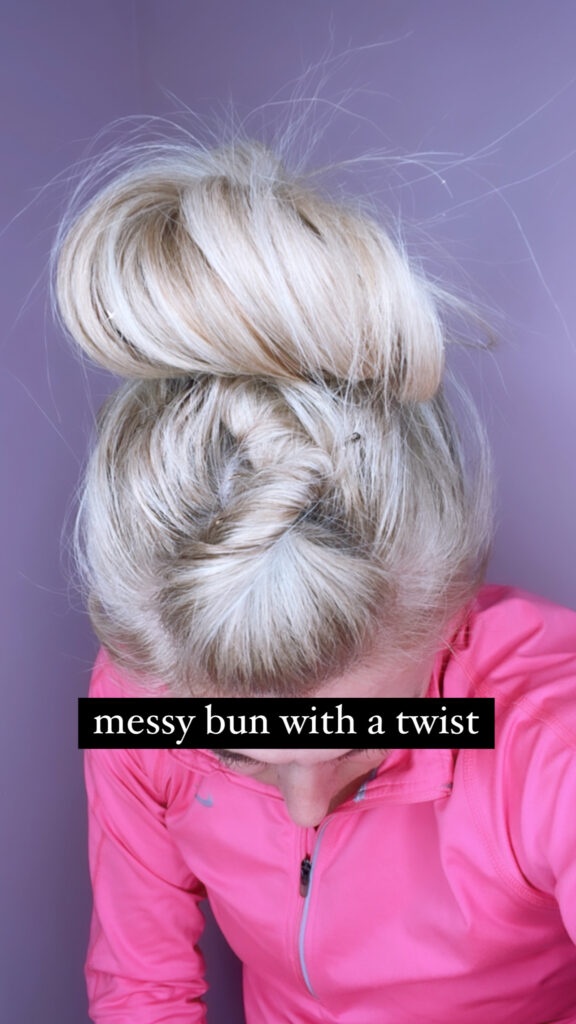 With this messy-enough top knot there are easy steps for you to do. First, you want to take your hair and create two buns with loops on the ends of your hair (you'll see in the video what I mean) of your head. Again, this one isn't for short hair and really minimal steps. Take these loops and just pull one through the other and then secure into place with an elastic band. Viola! It's complete.
For the next messy bun, this is a fun one to do and I just posted this TikTok messy bun and had some nice comments about it, too. This one requires little effort and is simple to do on your own hair and looks like the perfect bun when you're done. First, you take your front hair and twist it, and create a little 90s hair bump in front (as seen in the video) and bobby pin into place. Ten create a ponytail with loose hair in the back. Then take the loose ends from the end of the ponytail and wrap them into a bun. Viola!
These are my TikTok Messy Bun hair tutorials are my favorite and are amazing to do every single time. I'm all about finding and sharing the best messy bun tutorials because they're just fun to do and it's been even more fun to share them with you, too!
See more hairstyle posts:
12 Bun Hairstyles To Wear To Work
5 Easy Bun Hairstyles for Girls