Where are my Dunkin' fans?
I've got some winter treats for you that you're going to love!
SNOW WHAT?? We've got our Dunkin' to keep us warm and full!! 😊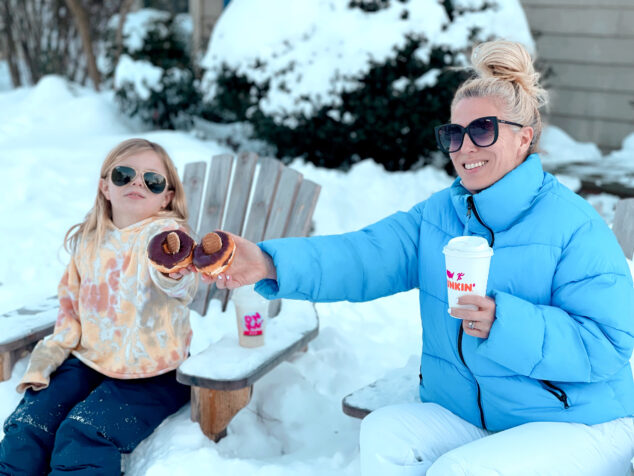 OK… first I need to tell you about these new Stroopwafel Donuts! Now if you remember, we had Covid hit our house in the month of January, so I hadn't been inside a Dunkin' in three weeks to see these up close and personal (my amazing dad dropped orders at the door 🥰).
These incredible donuts feature Dunkin's beloved chocolate frosted donut topped with a mini Stroopwafel cookie that combines caramel between two crunchy wafer cookies. Yup, you read that correctly! Bursting with flavor, the mini Stroopwafel cookie can also be dunked into a Dunkin' beverage, like the new Winter Blend Coffee (which is what I'm drinking!).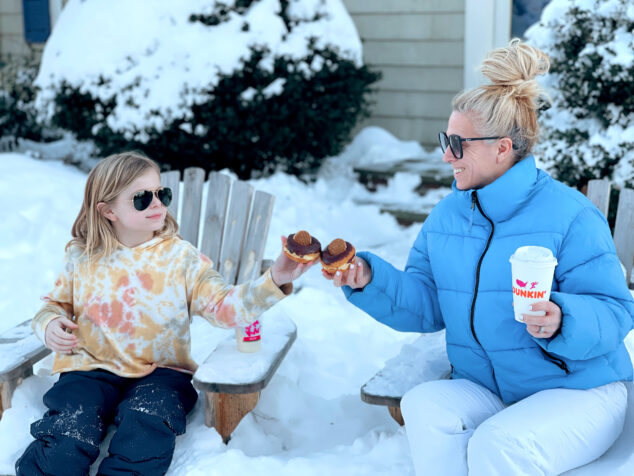 Winter Blend is the newest addition to Dunkin's Limited Batch Series. The full-bodied, smooth medium roast boasts notes of gingersnap and is available hot or iced. Featuring beans sourced from coffee regions in Brazil and Sumatra, Winter Blend Coffee is a vibrant option if you're looking for a pick-me-up!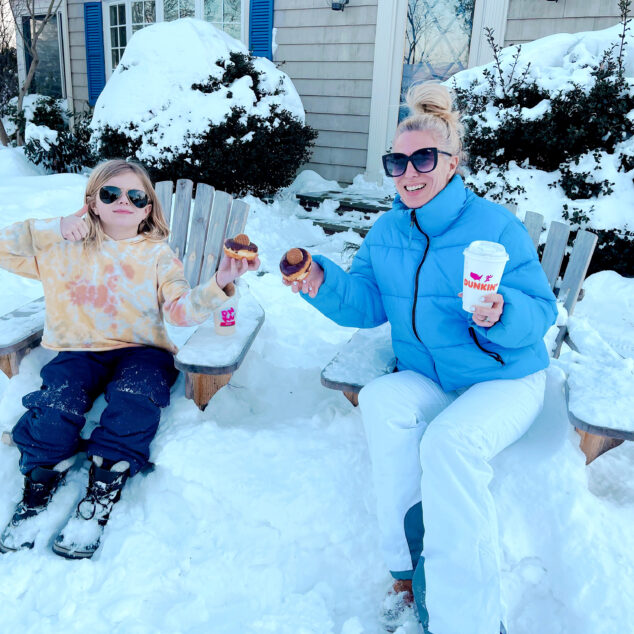 TODAY is the last day that Dunkin' is serving $2 medium hot or iced Winter Blend Coffee. ☕️

*Sponsored posting with Dunkin.