Does anyone else love a really good love story on Hallmark Channel? (I'm raising my hand!)
I have the Hallmark Channel on in my house 365 days a year, it's just who I am as a person. I love feel-good, happily-ever-afters. The second I heard February was going to be the month of LOVEUARY, I was hooked!
Simply put… Loveuary is the new February and Where Love Happens to establish Hallmark Channel as the go-to destination for romantic movies. There's just something so magical and special about sinking into your couch and watching a really good romance. I personally love that it's a family channel where I can watch with my 8 year-old daughter, too!
As many of you know, Hallmark Channel has new movies all the time. They've done an incredible job making sure there are wonderful, fun, touching, and special new movies for their viewers.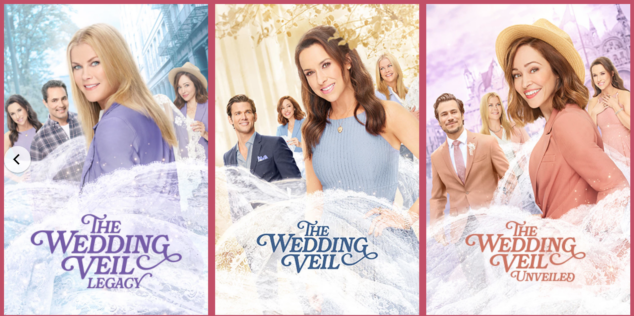 This February there have been FOUR (4) NEW romantic movies premiering that are part of the original Loveuary programming. These movies on Hallmark Channel began on Saturday, February 5th with the encore of the premiere of The Wedding Veil starring Lacey Chabert (Feb. 5th), The Wedding Veil Unveiled starring Autumn Resser (Feb 12th), The Wedding Veil Legacy starring Alison Sweeney (Feb 19th) and Welcome to Mama's starring Melanie Scrofano (Feb. 26th).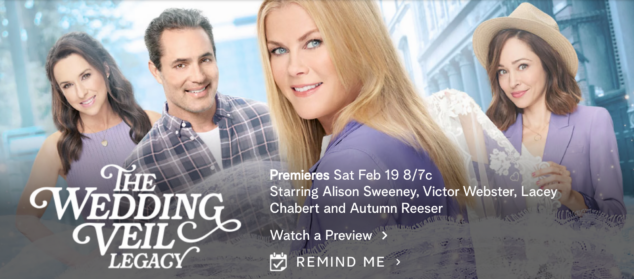 I've been tuning into The Wedding Veil trilogy because it's such a good story. The kind of story that I wish was a true one! It follows 3 best friends who met in grad school and highlights their personal love stories. The best part is that each movie is power-packed with incredible leading ladies… Alison Sweeney, Lacey Chabert, and Autumn Reeser.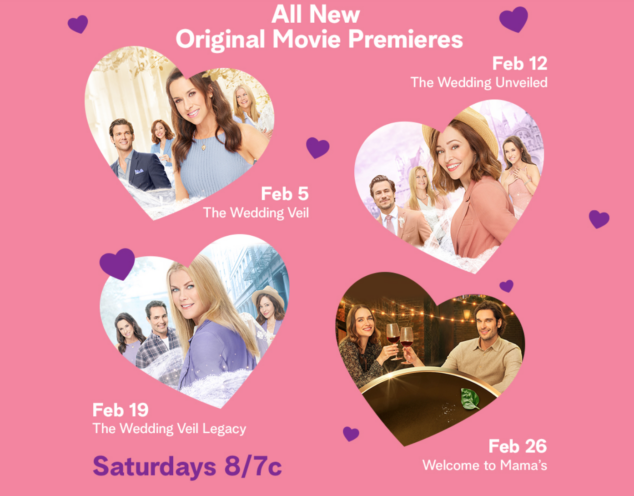 I'm telling you, I've watched the first (2) movies that aired this month and they were INCREDIBLE! There's something about this trilogy that just speaks to my heart.
I'm also super impressed with the leading guys, too! Talk about the perfect casting right there for each of the movies!
Let's dive into The Wedding Veil Legacy (Airing tomorrow!)
Tracy and Nick work together to save an original draft of The New Colossus and she agrees to help with his restaurant. As they grow closer, Tracy gets cold feet.
You're going to love this one and really have some fun watching it! I'll be kicking back right here ALL month long in my cozy clothes, with my cozy blanket, enjoying a romantically cozy movie on Hallmark Channel. I love that these love movies just allow me to escape and enjoy a beautiful happily-ever-after. These kinds of movies feed my heart and my soul.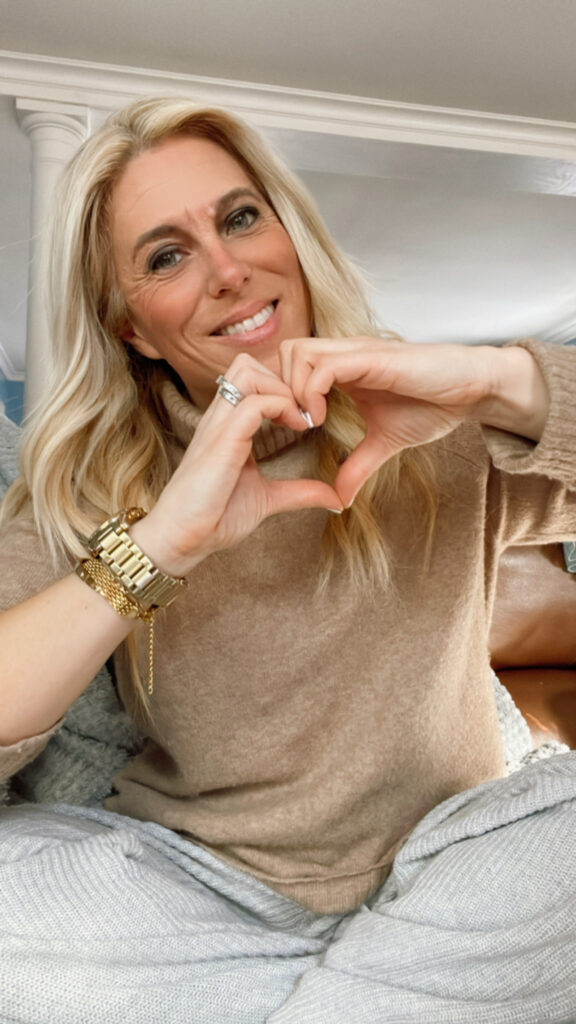 Join me on Twitter tomorrow Saturday, February 19th while I live-tweet for the all-new premiere of The Wedding Veil Legacy starring Alison Sweeney at 8pm/7c! You can find me on Twitter with my handle: @AudreyMcClellan

Also… don't miss out on the amazing LOVEUARY SWEEPSTAKES!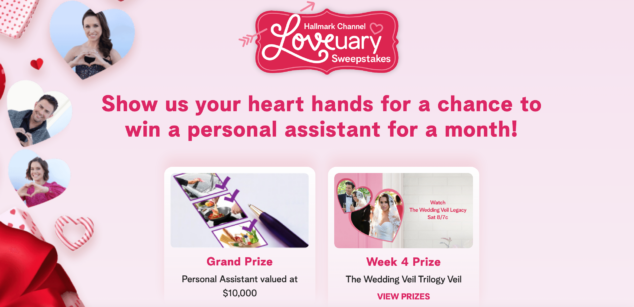 There are some pretty amazing prizes, right? Just show your heart hands!
Hallmark Channel also has some incredible others things, too!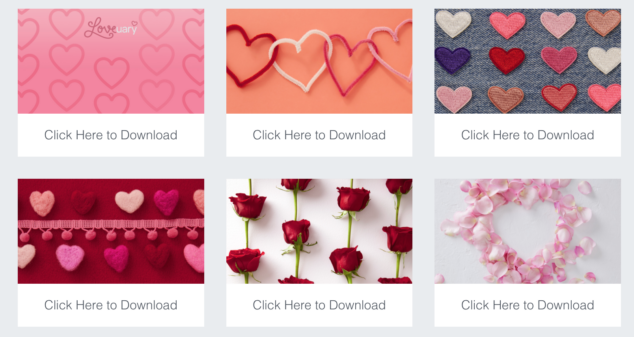 GIVEAWAY!!
Win a $25 VISA GIFT CARD from Hallmark Channel!
How to enter: Just drop a comment as to why you love watching Hallmark Channel!
*Sponsored posting with Hallmark Channel