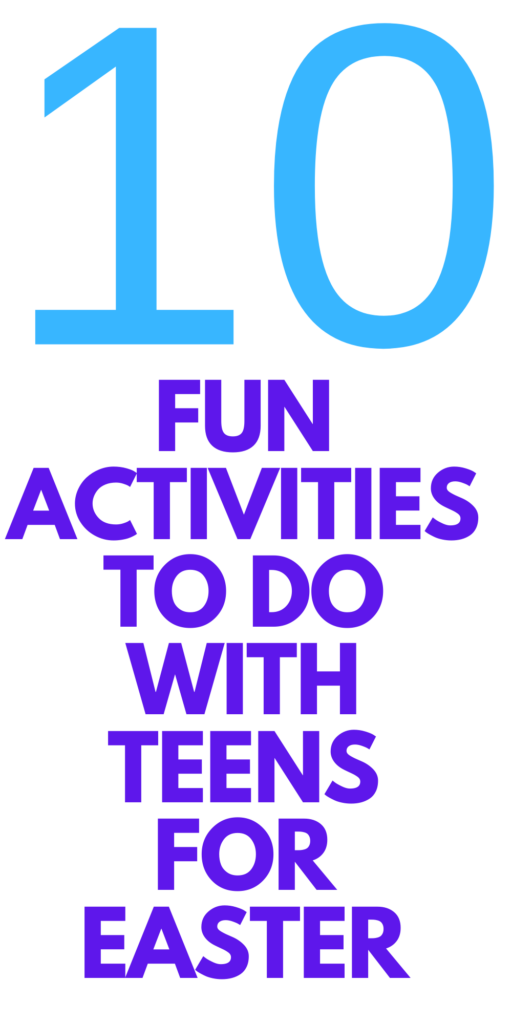 Looking for some fun Easter activities for teens? You've come to the right place! I'll be sharing some of my favorite ideas for things to do during Easter break with the teenagers in your life. From egg hunts to service projects, I have something for everyone!
Easter Activities for Teens
I miss the days when I had little kids, now that they're older kids it's so much different. It's tough when they don't believe in the easter bunny anymore, especially since that's such a big part of Easter. There are so many fun things to do with younger kids, but there are a bunch of things you can do with big kids of all ages, too.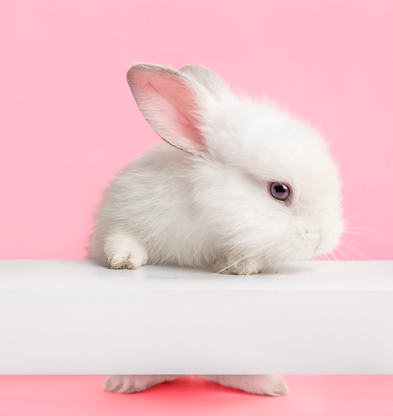 My teens are 17, 16, 15, and 13 and even though they're over 10 years old, they still love to celebrate the easter holiday in some fun ways. It's important to have some favorite things to do and really start or keep going with some family traditions. It's the perfect way to ring in the holiday with some love and fun.
I'm going to share with you some ideas that you can do with the teens in your life. Get the whole family involved and have some fun with these easter ideas. Hopefully, some of these great ideas will spark some inspiration and fun for you and your family!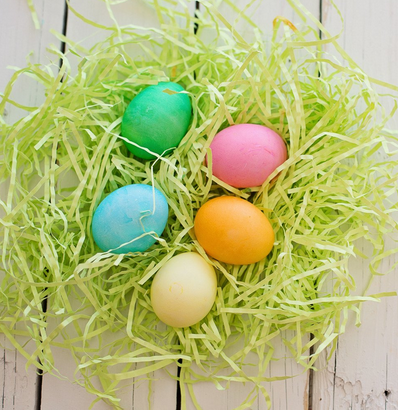 Activities for Teens To Do for Easter
First up on the list is an egg hunt! This is a classic Easter activity that can be enjoyed by people of all ages and the first thing we do on easter morning. Whether you have plastic eggs or real eggs, an easter egg hunt is always a fun activity. If you have a large group, you can even make it into a competition with prizes for the most eggs found. For an added twist, try hiding clues inside some of the eggs and see if your teens can solve the Easter-themed puzzles.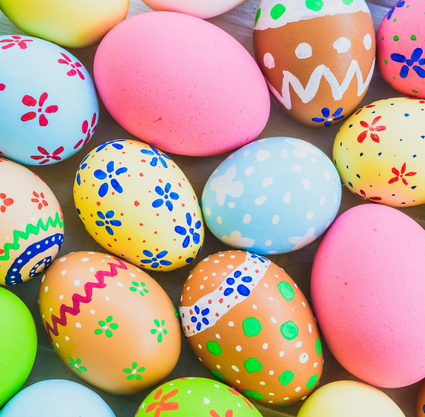 You can even have some extra fun with a golden egg, too. Younger children love this, and it's adorable to see older kids get the same kick out of it, too. You can find some plastic easter eggs that are gold and pop in extra prizes. The whole point about a golden egg is that it has an extra surprise inside. By finding the golden egg you're the lucky one! Just find a great hiding place! Pop money and/or a gift card inside!
Another great activity for teens is a service project. Use Easter as a time to give back to your community! There are many ways to do this, but one idea is to collect items for a local food bank or shelter. This is a great way to teach teens the importance of helping others, and it's a fun way to spend Easter break together. Think of some easter basket ideas that could be special to give back to anyone or families in your community.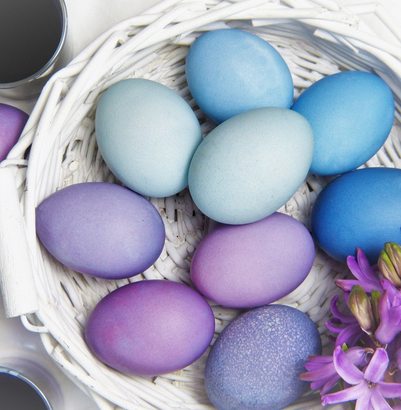 If you're looking for something to do that will keep them moving, look for an easter road race. I know there are a bunch in our neighborhood and our area. It's good times for families who love to stay active and be outside. Sometimes they're a 5K or a smaller race. The point is that you find one that you can do as a family. Bonus they sometimes give away candy at the end.
If you have bakers in your family have some fun baking a sweet treat. Maybe it's cookies and cakes. Maybe it's candy. Maybe it's a dinner. Maybe it's muffins or scones. Just have some fun with the kitchen and enjoy the family time together. There's nothing more special for me than working with my kids in the kitchen. It's not about what you bake, it's about enjoying the time creating whatever it is.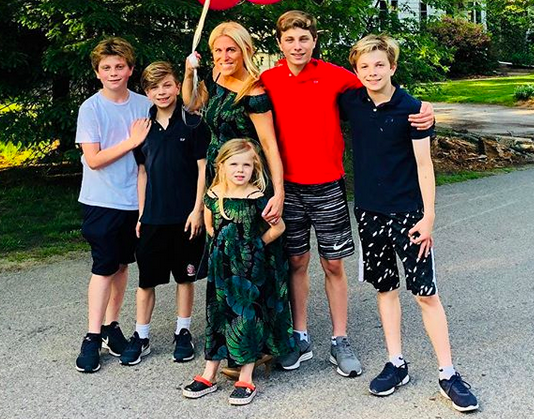 Game time with teens is fun, too! Maybe it's board games. Maybe it's a water balloon toss. Maybe it's figuring out the number of jelly beans in a bowl of jelly belly beans (you could just put out a cup of jelly beans, too). Maybe it's an egg toss. Maybe it's an obstacle course. Maybe it's a tug-of-war. Maybe it's card games. Whatever it is, have some fun creating some extra fun and games with your family. If you go for teams, have each member of each team wear a certain color shirt or do something fun. Kids are all about some easter party games!
You can always have a fun time doing some Easter activities with your neighbors. Maybe have your teens be in charge of creating a fun easter party for the neighborhood. It's always wonderful to see kids helping out younger kids.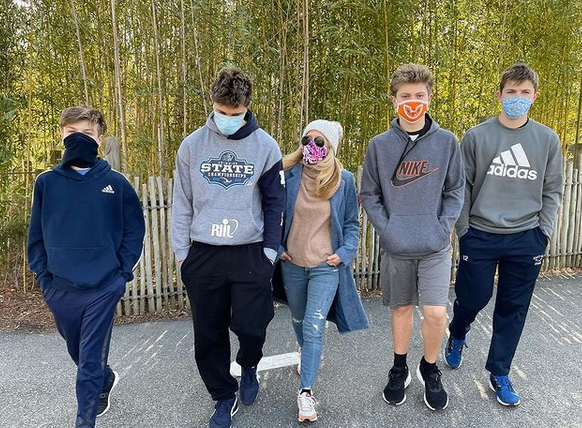 One thing you could do is create beautiful floral baskets. Find some colorful flowers and have your young teens create a beautiful masterpiece. You could also double it as a perfect gift for someone in your life, too.
If you have some crafters at home, create some fun easter crafts. Make bunny ears, decorate a coffee mug with gel pens, paint something beautiful on a canvas. Just have some fun with some arts and crafts items that you have at home. You could probably find an activity book filled with ideas and fun things to do with your teens.
Finally, if you're looking for a creative activity, why not try an Easter-themed scavenger hunt? This can be done indoors or outdoors, and it's a great way to get everyone moving. Come up with a list of items to find, and see who can find the most in the allotted time. This is a great activity for rainy days! You could have some fun taking something like this to the next level, too. To add to the degree of difficulty find some outdoor games and really have a fun easter party for the teens in your life.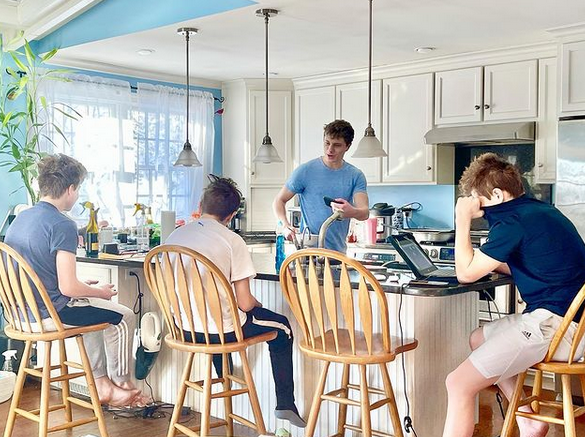 As you can tell, there are a ton of things to do with teens for Easter. You'll be able to find something for every kid, regardless of age. If you're someone who loves to do things with your older kids that I didn't mention, please share your ideas below in the comments. I feel like we're all in this together trying to figure out the best way to keep out kids happy and busy during the holiday.
I hope you enjoy these Easter activities for teens. Have a happy and safe Easter break!
5 Last Minute Easter Gift Ideas
22 Things To Do this Easter at Home
Make sure you're following me on Instagram, too for more fun family content and for fun Easter Hairstyles!