Looking for the best hair elastics? Look no further! In this blog post, I'll discuss my top picks for the best hair elastics. Whether you are looking for something to keep your hair up for everyday hairstyles, special occasions, during a workout, or you need something to help keep your hairstyle in place all day long, I have you covered.
Best Hair Elastics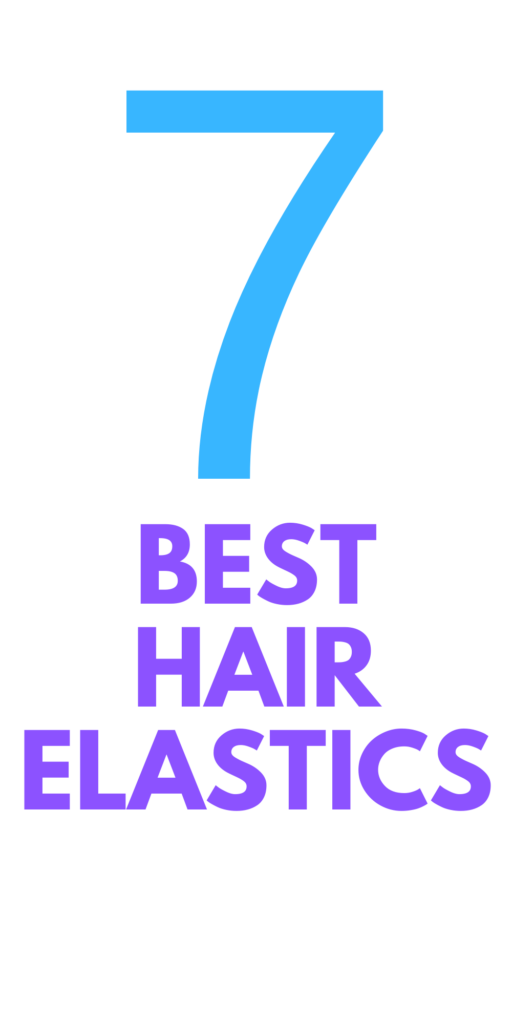 One of the most common questions I get asked when it comes to my hairstyles is what kinds of hair elastics we use. I know that there are certain hair elastics that can creak your hair and leave the strands very damaged. It was important for me to find the best hair elastics that I could use on my daughter's hair that wouldn't hurt or damage her hair. I will also discuss some of the benefits of using hair elastics, and how they can help improve your hairstyle.
Whether you have curly hair, thin hair, thick hair, fine hair, long hair, short hair, or wavy hair… there is a hair elastic for you. The best kinds of hair elastics are the ones that work on various hair types. The BIGGEST thing to remember is that you need to use hair elastics and NOT rubber bands. Rubber bands are not meant for hair, they aren't ponytail holders.
When you're looking for the right hair tie, there are so many options out there and I've shared some of my favorite hair ties that we use… from a silk scrunchie to velvet scrunchies, to soft traditional hair ties. In this particular post, I honed in on soft material hair ties because those are great for your hair when it comes to hair accessories.
See the blog post here on the Best No Crease Hair Ties
Let's Talk Hair Elastics
When it comes to elastic bands for your hair, it's important to make sure you have the best ones. There are different types of hair ties and it's important to find ones that are comfortable for your hair. I know that they can cause hair damage and hair breakage if you're getting the wrong hair elastics. I've tried tons of elastic hair ties on my daughter and really have found a few that we genuinely love.
This is a good choice when you're looking to use multiple hair elastics in a hairstyle (which if you follow our account on Facebook, TikTok or Instagram, you know I feature various hairstyles like this).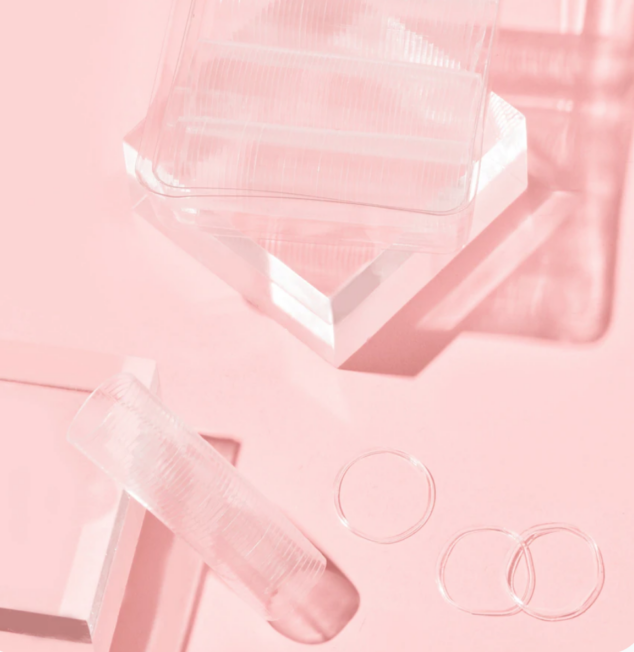 For example, when I'm doing my pull-through braids, these are the elastics I choose. I also love that they come in a variety of colors, too. These would be my top choice when you're looking for the top hair elastics for your hair.
Rated Best ORGANIZED Elastics – no more mess!
No Slipping – perfect for ending a braid securely
Secure yet gentle
100% Satisfaction
These are another great option when it comes to the best hair elastics.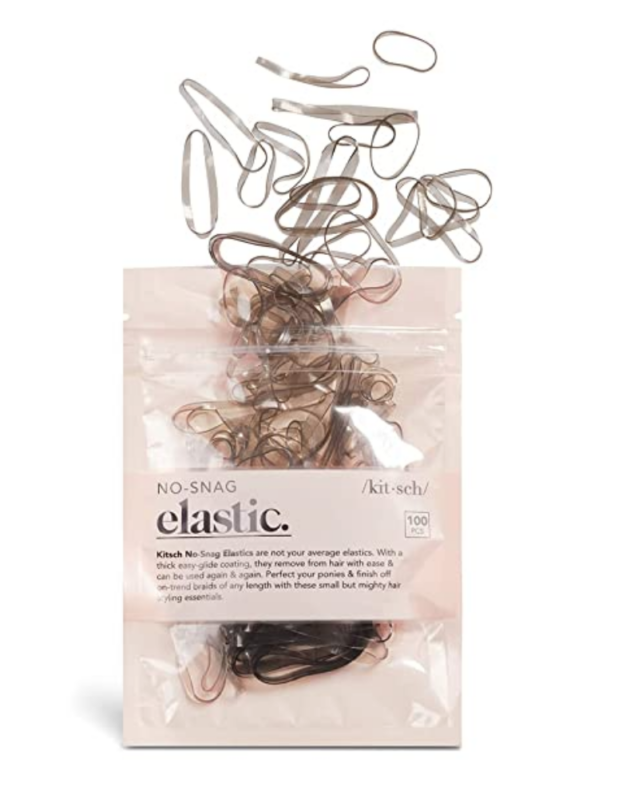 JUMBO PACK IN THREE SIZES: 100 count pack of small, snag free, brown elastics. Three sizes of mini elastics ensure that you always have the perfect size rubberband for your needs. Perfect for people with blonde hair. Designed for all hair types and textures – straight, wavy or curly.
IDEAL FOR SALON OR IN HOME USE: A favorite for professional stylists
PERFECT FOR KIDS: Great for use on little girls' hair, or for perfectly discreetly styled up-dos and braids.
EASY GLIDE, NO SNAG COATING: Features a thick, easy glide coating so they can be easily removed from hair without painful snagging. Coating prevents tangling even in thin and fine hair.
REUSABLE: Can be used multiple times, over and over, before wearing out!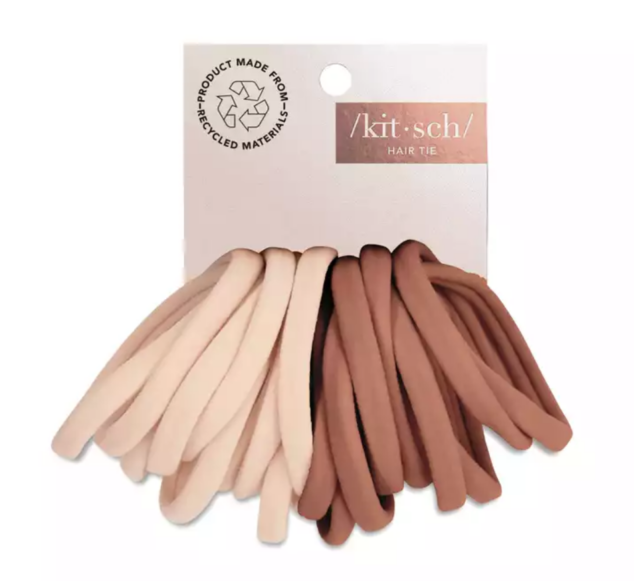 Eco-friendly nylon elastics are an everyday must-have. Kitsch uses recycled materials for the perfect ponytail tool, effortlessly gliding through hair for a tight hold that lasts until you're ready to pull it out.
I would recommend these for thicker hair because these hair elastics have a stronghold.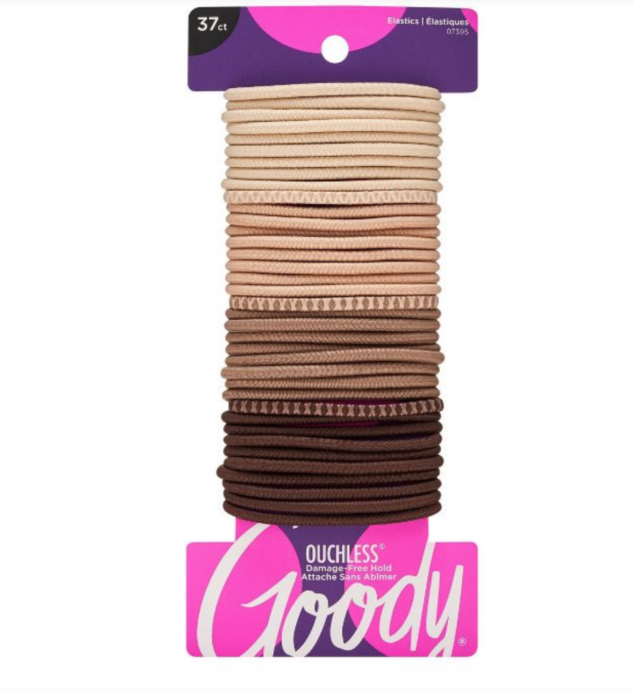 Style your hair in comfort with Goody Ouchless Gentle Elastics. These hair bands are created with SmartStretch core, which allows the elastics to hold their shape and size without stretching out. The hair ties offer greater comfort than traditional ponytail holders and can hold your hair comfortably throughout the day without causing damage to your hair. Available in a variety of colors; including Black, Brown & Neon.
These spiral plastic hair ties are amazing. I love the spiral design on these hair ties.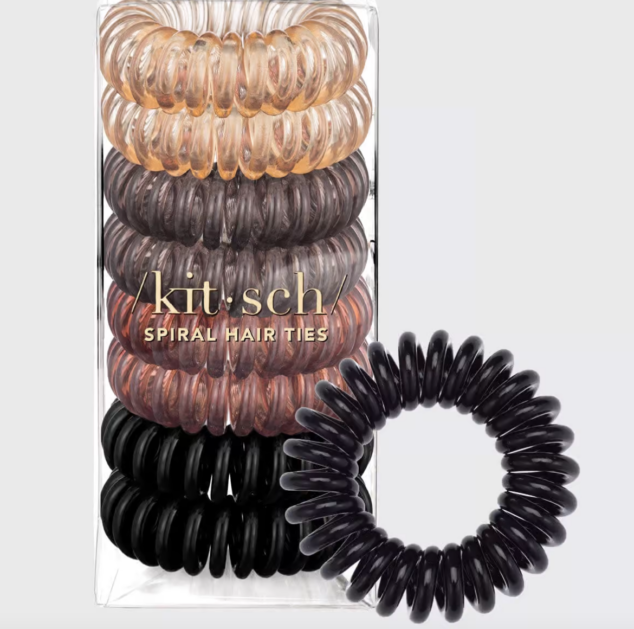 These do come in different colors, too and you can match your hair color.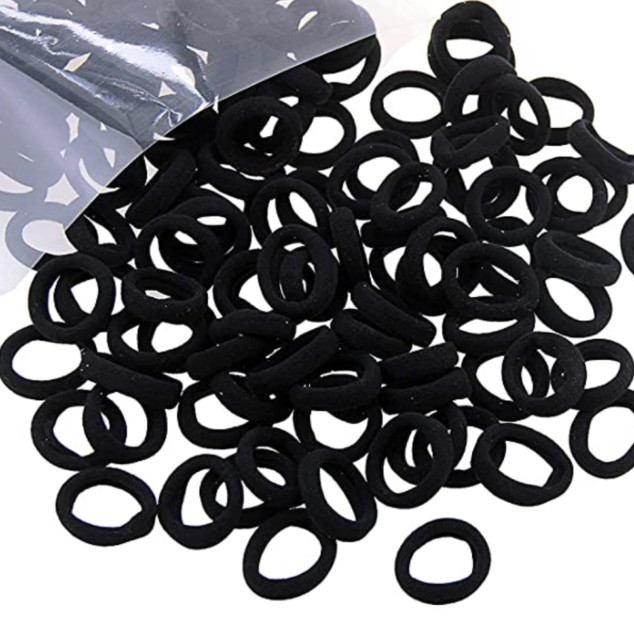 【Soft Material】:These Hair Ties Are Made of Softer Material, Protect Toddlers' & kids' Tender Hair, No Hair-Aches, No Crease.
【Good Elasticity】:Exceptionally Strong and Elastic Material Actively Compresses The Hair, Always Trying to Revert Back to Its Original Shape.Not easy to loose up, Break or stretch out.
【Hold Tight】:Hold Ponytails Tight While Working or Playing. It Can Wrap around A Ponytail tightly these hair bands Can Last for a long time, Will Not Break or Stretch out Easily.
【Not Hurt Hair】:Soft and solid seamlessness design, Gentle enough to use on our hair.No Hair-Aches when pulling out.
【Suitable For】:Great little gift for toddlers, Kids or adults who have extremely thin & fine hair.
I love these because these are a gentle option for your hair. I love these hair tie options for thicker hair and if you have curly or wavy hair.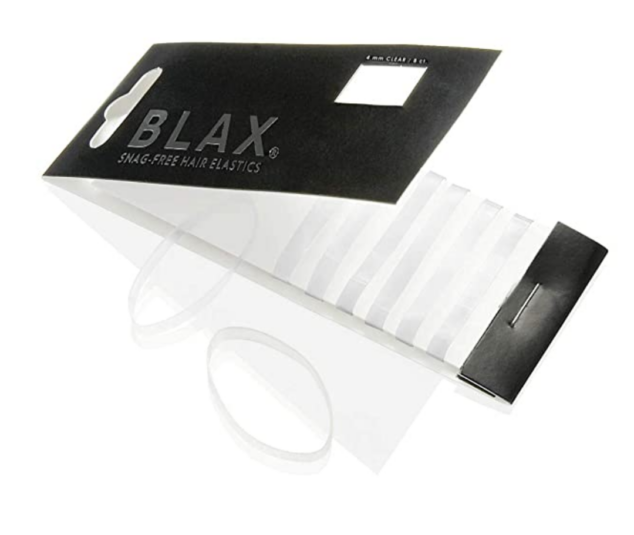 These snagfree hair elastics do not tangle or damage the hair when removed.
Don't be fooled by their appearance they are strong and durable and be used over and over again!
Wonderful elastic hair bands that won't snag your hair
Packaged in a convenient matchbook style dispenser
8 elastics per pack
I hope this list of the best hair ties helps you when you're looking for the best hair elastics. The best ways to find the best ones that work for you is to try them out. I know that there are traditional elastics, but it's an important factor to know that there are elastics that work for your hair when you doing certain hairstyles. I'm telling you, the best part is finding elastics that work.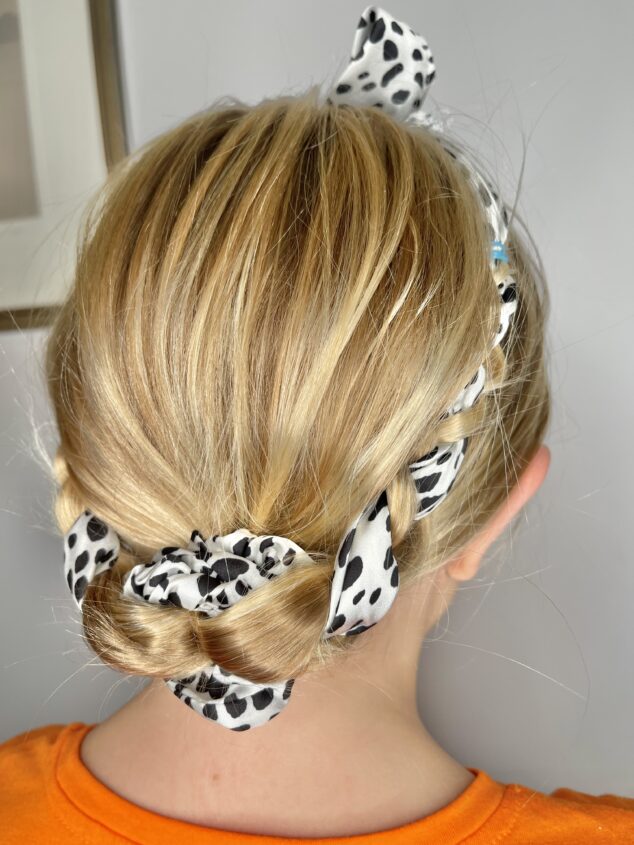 It's important to know that hair elastics and hair ties have different purposes. It's a good idea to have other hair ties on hand, too. There's no such thing as a wrong hair tie. I would say there are more or less hair ties that just don't work for your hair and what you need them for.
These are my personal favorites, please let me know if you need any suggestions or want me to recommend anything. I'm obsessed with hairstyles and creating them for myself and my daughter.
*There are affiliate links in this blog post. I make a small commission on the purchases.