Are you looking for no crease hair ties? I've got you covered. I'm telling you, there's nothing worse than popping your hair up in a ponytail or bun and having a big crease in your hair from the elastic. It's also irritating to have your hair pulled or ripped from an elastic band. I thought it would be helpful to share our favorite elastic bands that don't leave creases and don't damage your hair.
No Crease Hair Ties
I know that when it comes to finding the perfect ponytail holders or hair ties, it's important to make sure you know that there are hair ties for different hair types. If you have thick hair (like me), you're probably going to want to use a hair tie meant for your hair. If you have thinner hair, you're not going to want a hair elastic that will be too heavy for your hair.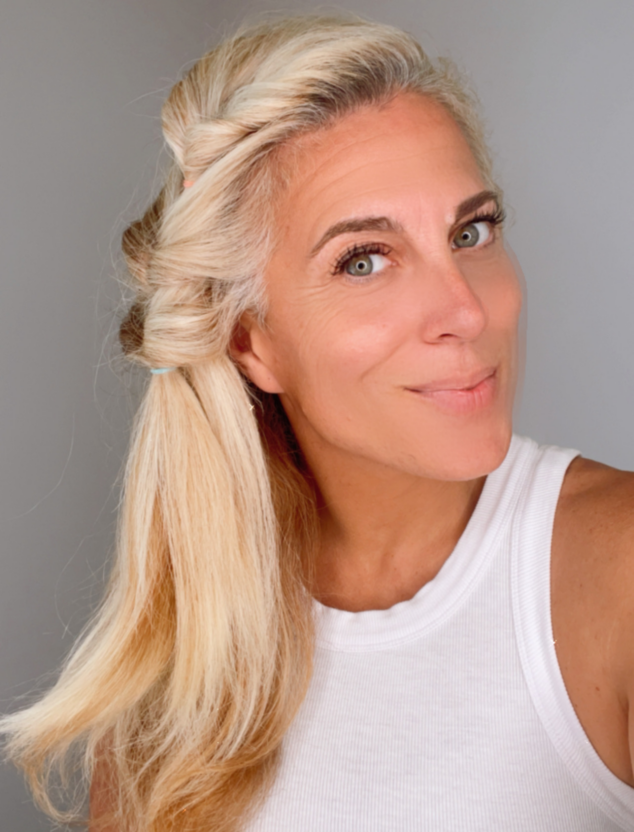 There are so many of them out there and it's amazing now to know that so many different ones work beautifully, unlike traditional hair ties that were essentially rubber bands.
First thing first, when it comes to hair ties, you want to make sure:
they have a strong hold on your hair
they won't cause hair damage or hair breakage
you won't get unwanted creases
I'm going to share my favorite no crease hair ties with you because these are the ones that we use regularly and love. I've tried almost every kind of hair tie you can imagine. These are the ones that I recommended purchasing and using for ponytails, braids, buns, half up and half down styles, along with intricate hairstyles, too.
These hair ties are not in any specific order. This is just a listing of the ones that I prefer and love.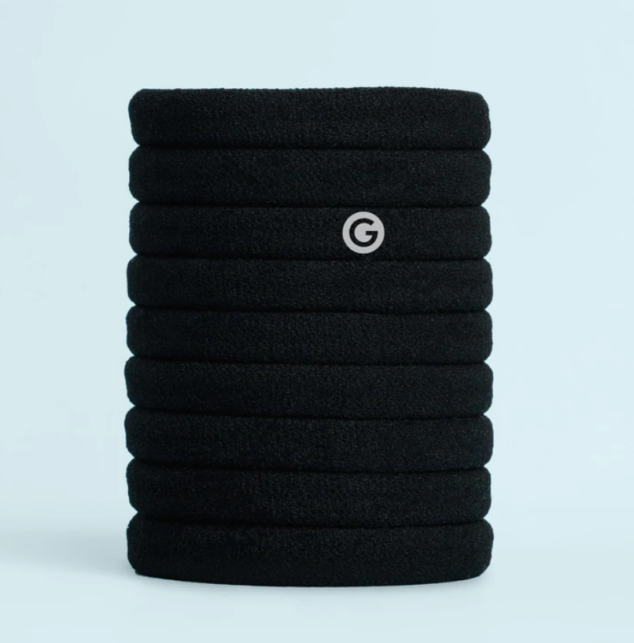 These are amazing, hands down. I have thicker hair than my daughter and I love that we can both use these hair ties when we're doing long hair tutorials. The reason I love these so much is that they're soft elastic so you don't get a crease in your hair when you wear them. If you're looking for no crease hair ties, these are (in my opinion) the best ones to use.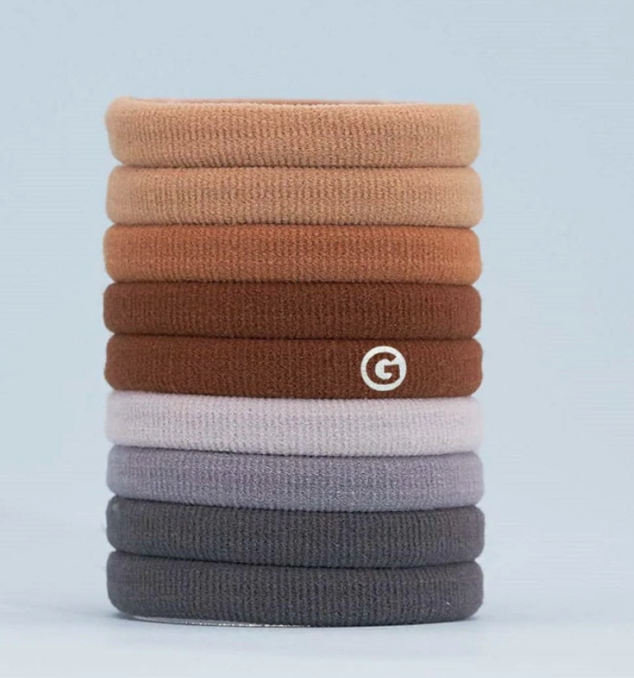 GIMME Beauty reinvented hair ties with game-changing, patent-pending features: firm hold, zero dent, no snags, and no break seams. No Breaks, Seamlessly Soft. Firm Hold – hold hair up even in a high pony all day. Unlike other bands, Gimme hair bands gently slide out of your hair when removed.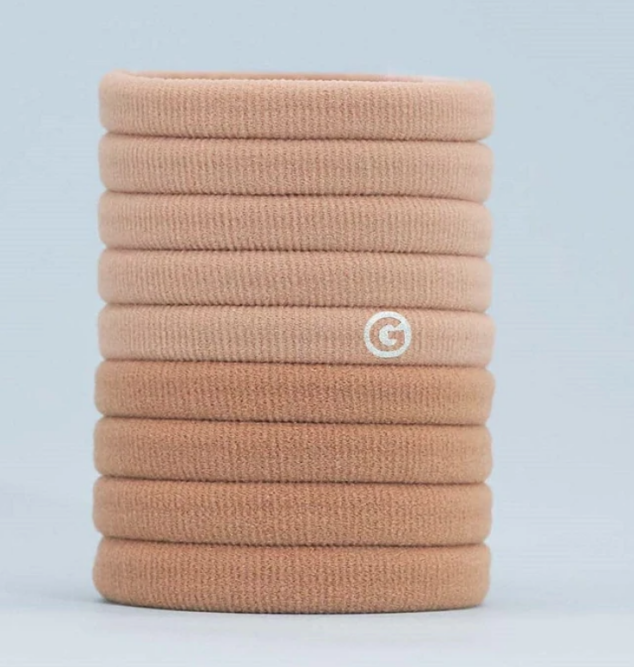 These hair ties are medium, short, straight, and wavy. I also love that they come in different colors to match your hair color, so smart! Again, I must admit these are the best hair ties to start with… although all of these are pretty awesome.
These are wonderful hair ties to use and the best part even looks cute as a cute bracelet on your wrist, too. They also have a little tab attached, making them very easy to get out hair quickly.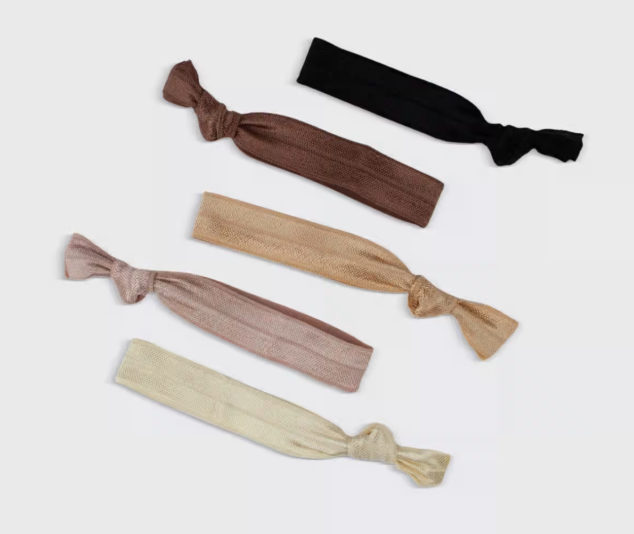 There's no denying it; everyone loves basics. For those who simply love to match and blend, Kitsch's "Basics" hair ties have all the go-to colors you'll ever need: black, chocolate, sand, nude, and ivory. These ties look perfect with any outfit, and like all Kitsch Hair Ties, are gentle on your hair.
There's nothing like a pretty bow, especially one that also doubles as a no crease hair tie. These are velvet scrunchies that work beautifully and really are great for holding up hair, but also not causing damage.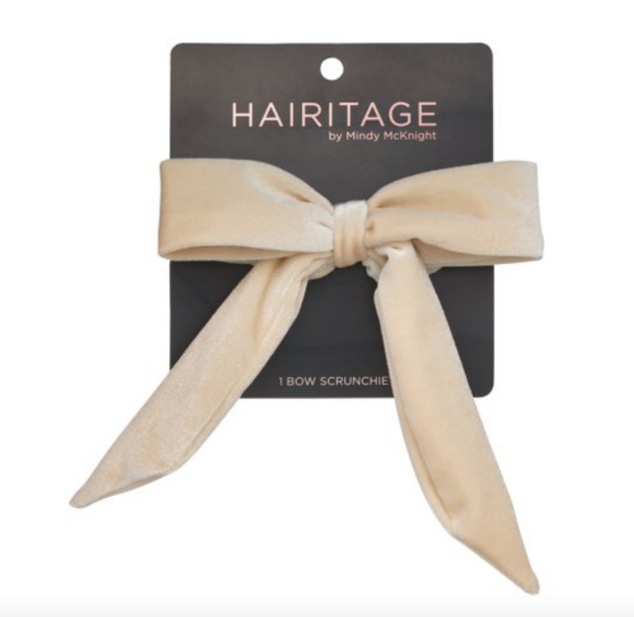 My personal favorite ones that I have are from Hairitage by Mindy McKnight. This sleek velvet hair scrunchie featuring a bow embellishment is the perfect accent to your ponytail or braid.
•Lightweight and comfortable
•Elastic stretch
•No snags
•Holds hair comfortably in place
•Designed for all hair types & textures
Along the same lines as above, try scrunchies if you're looking for a great hair tie to hold much hair. This is a pro hair tie because it's a perfect quality to keep hair up and out of your face but also pretty at the same time. These are so much better than elastic hair ties because the silk fabric is what is touching your hair.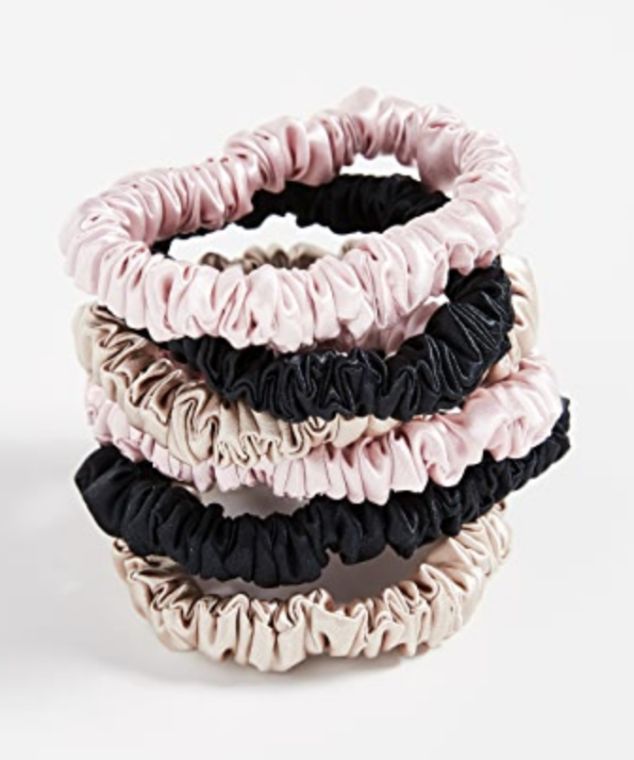 Softer than cotton (and better for your hair!), these Slip scrunchies promise a prettier bun with a lot less frizz.
These are hair accessories that you will love. Try these ones out when you're looking for no crease hair ties. These are perfect for fragile hair, fine hair, thick hair, curly hair, etc. These are amazing and wonderful to use over a standard hair tie.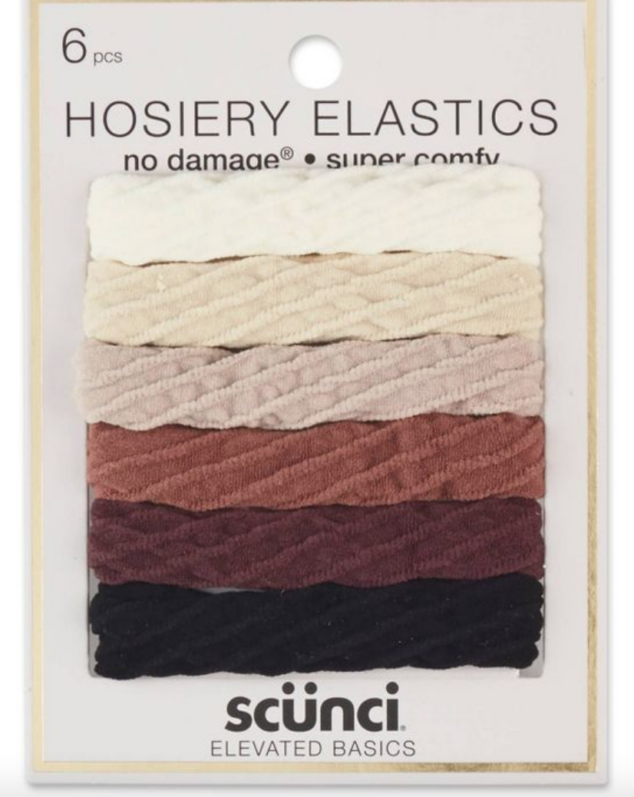 Scünci's soft hosiery fabric elastics come in six colors that work with anything you're wearing and anywhere you're wearing them. Use them to pull hair back, to the side, or up into a loose bun. You'll start counting on them for your everyday styles. The fabric makes these bands super comfortable, and they stretch to gently hold hair without damaging it or pulling it. Six colors are basics and earth tones: white, beige, light tan, brown, dark maroon and black. That's a lot to love!
I hope these are hair ties that you will try and love in your hair. These are the ones that I recommend and feel are worth the money. I love how these feel in my hair and also how they look in my hair. The most important thing is that they don't leave creases in the hair. I think these are the best, and you'll never want to buy common hair ties or regular hair ties again.
Let me know if you use anything different, so I can add it to my list. I love being able to share what everyone is using and make sure everyone has a great and solid listing of hair ties that don't crease your hair.
Here are some additional hair accessories for you to check out:
Storage Ideas for Hair Accessories
Make sure you're following me over on Instagram and TikTok, too! I share hairstyles every day on each of these platforms.