If you're looking for some cute Easter hair accessories, I've got some for you. Whether you're looking to give hair accessories as an Easter gift or wear them on Easter Sunday, there are so many adorable and perfect options out there for you to choose from for your child.
Cute Easter Hair Accessories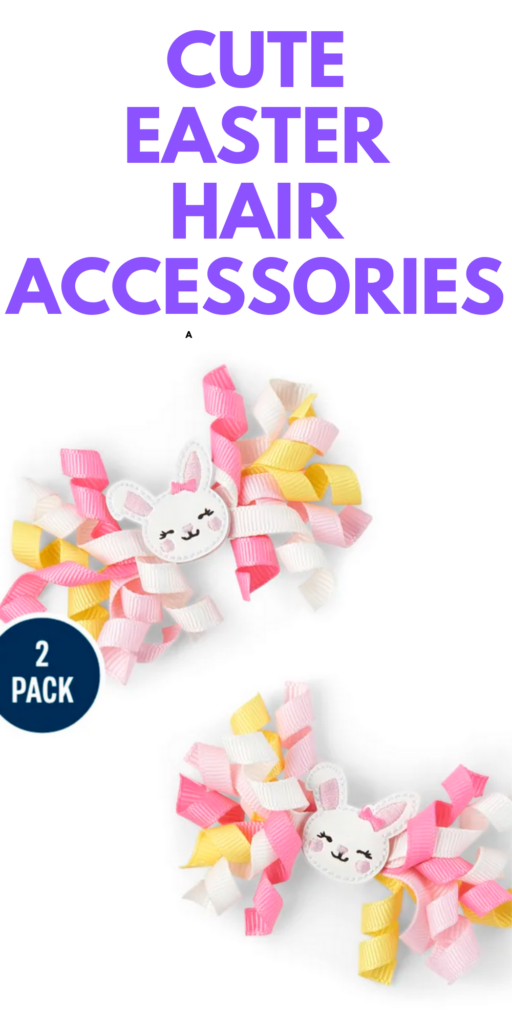 When it comes to Easter, my kids are all about the Easter baskets and Easter eggs, but I'm all about the fashion and style side of things. I love an Easter bow and Easter Hair Bows for my daughter. I'm also in love with cute Easter headbands and hair ties. I feel like these are great ways to show your Easter love and dress the part. 🙂
I wanted to share with you some perfect accessory options for your child's hair for the Easter holiday. It's funny, I always spend so much time making sure my kids have the perfect outfit, that sometimes I forget about styling their hair. Thankfully there are some cute Easter bunny hair bows and Easter bunny hair clips to help me out.
Easter Hair Accessories
When I'm looking for hair accessories for my daughter, there are normally (3) places I shop:
Claire's
Gymboree
Target
These retailers all sell hair accessories for Easter for a baby girl, little girl, and older girl. I think these places are wonderful because of the variety of options, but also because the price points are right on, too. I love these retailers for special occasions because they normally have everything I need to finish Victoria's look, so I love seeing them keep me covered for Easter, too. The cool thing is that each place has an Easter shop set up on their sites.
Claire's Easter Accessories
Here are my top picks from Claire's. You can order these online or buy in-store.
Claire's Club Bunny Glitter Flower Hair Clips – 6 Pack
On sale for $3.99 right now, too!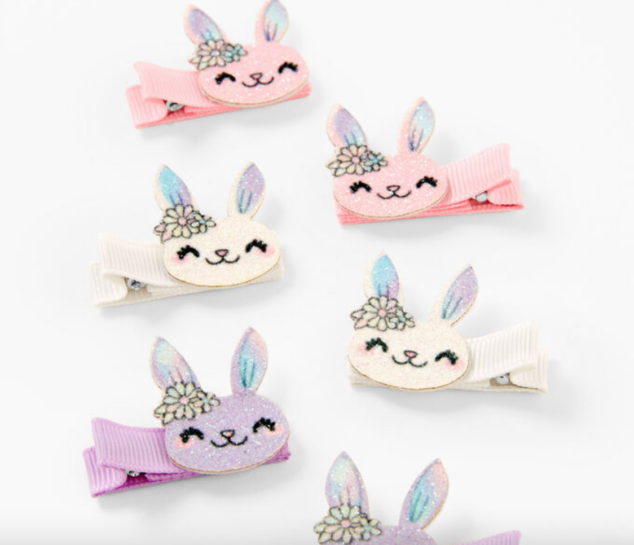 Add a dainty pop of spring-time sparkle to your hairstyle! This cute set of hair clips has glittery bunnies with floral detail for added flare.
These are such a fun add-on to your hair. They're simple and cute and perfect for little hair.
Cute Easter Pom Pom Headband for Kids
You can buy this one for $9.99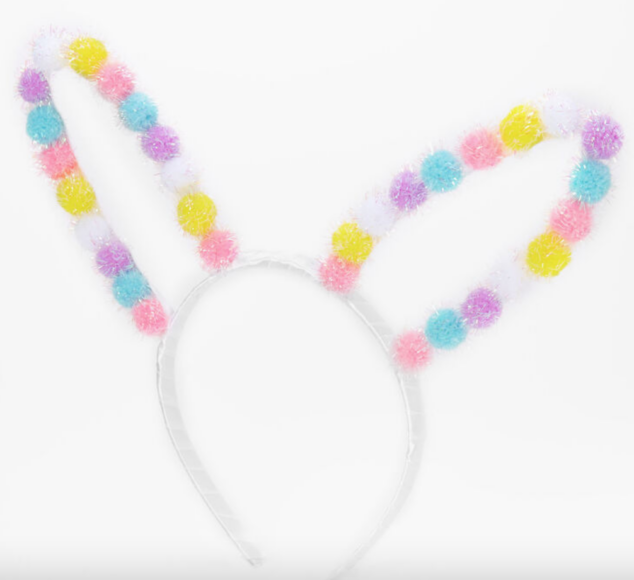 Complete your Easter look with this headband. It has pom pom-covered bunny ears, making it social media worthy. Put this on and pose.
This is the cutest hair accessory ever! I love how this is such a cute headband for your child to wear to school or on their social day.
Claire's Club Glitter Bunny Snap Hair Clips – 6 Pack
These are on sale for $3.99 down from $7.99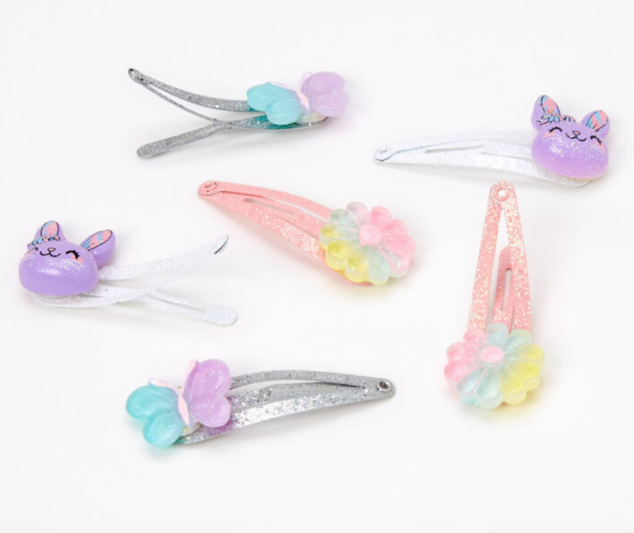 It's the hoppiest time of the year! Get yourself ready for Spring with these adorable, blushin' bunny snap hair clips! In pastel shades of: pink, white and purple, these snappies have glitter butterfly, flower, and bunny designs on each. Mix-and-match and stack these clips to create Easter-ready hair-dos.
These are cute clips to pin back strands of hair. I love the Easter themes on each of the clips. These Easter hair clips are so perfect for the holiday.
Gymboree Hair Accessories
If you're looking for Easter accessories for your hair for the big day, these are some of the cutest little accessories for kids. Sometimes a simple accessory is best, but sometimes more fun is better!
Girls Bunny Curly Hair Clips – Spring Celebrations – multi clr
This is on sale for $4.48.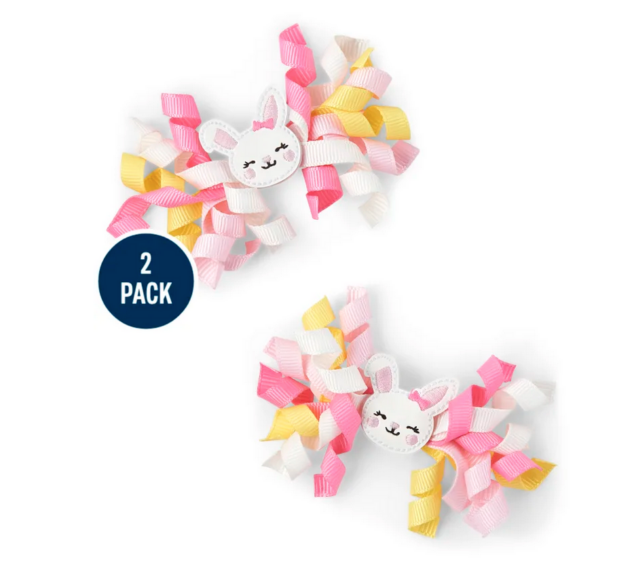 Complete her spring outfit with these curly hair clips featuring a bunny center.
100% polyester grosgrain
Set of two
Plastic hair clips feature curly ribbons with bunny center
These are such cute hair clips for the Easter holiday. This is such a beautiful hair clip for your to wear for the holiday. You can wear with dresses, skirts, or pants.
Target Hair Accessories
You can easily find what you need at Target because they have the cutest styles and fashions for kids. Here are some of my top Easter Girls' Hair Accessories from Target!
Girls' Flip Sequin Bunny Headband – Cat & Jack™
This headband is $6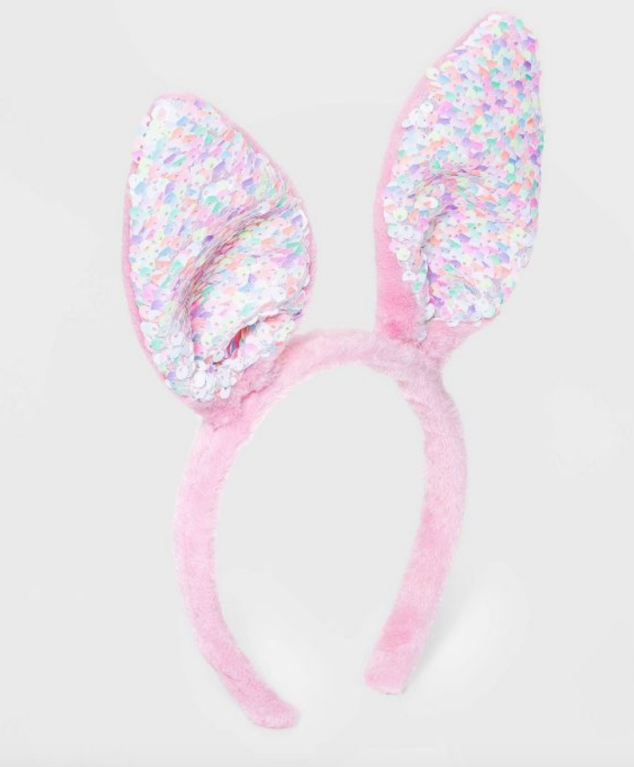 Take your girl's outfit up a notch with the Girls' Flip Sequin Bunny Headband from Cat & Jack. She's sure to love the sequinned design that will have her looking super adorable, while bunny ears detail at the top elevates her style with a sweet finish. This must-have hair accessory for girls is designed to tame her tresses and help keep them neat and tidy with its wide band frame and soft covering.
How cute is this headband? When your little one is wearing this during an Easter egg hunt you won't be able to keep your eyes off of her!
Toddler Girls' Bunny Headband – Cat & Jack™ White
This headband is $6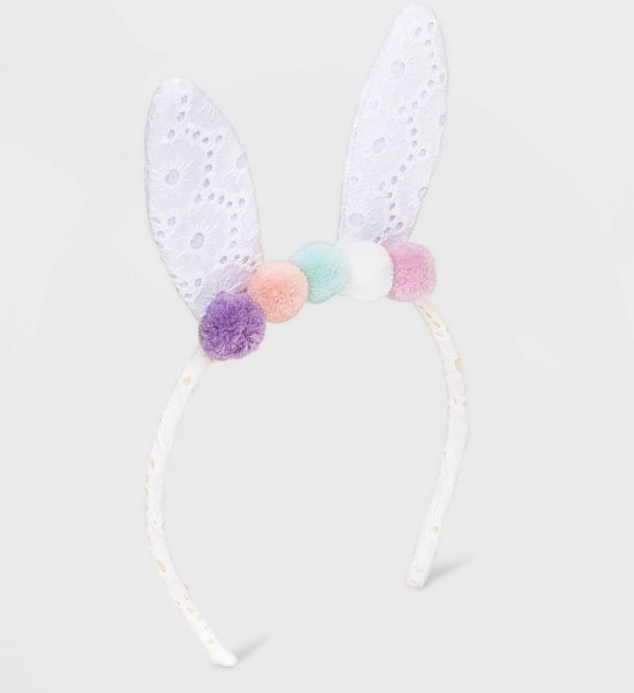 Upgrade your little one's outfit with the Toddler Girls' Bunny Headband from Cat & Jack in White. Featuring colorful pom poms and white bunny ears, this soft headband will help secure strands of hair. Create a number of hairstyles she's sure to love and she'll be ready to take on the day in style.
I love this cute little headband for Easter. It's the perfect little hippity hoppity accessory for you to have for your little one for the Easter holiday.
Kids' Seersucker Headband – Cat & Jack™
This cute headband is $6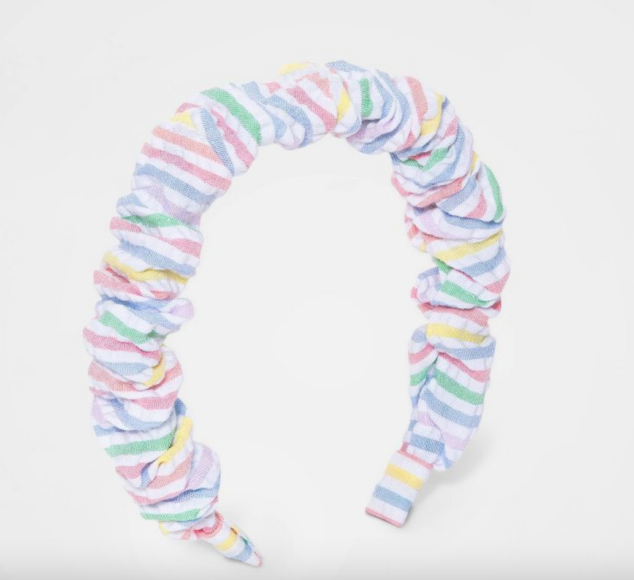 Style your little girl's hair with the Kids' Seersucker Headband from Cat & Jack. The perfect accessory that not only looks super cute but also makes her look like the diva she is. It's also a functional piece of accessories as it keeps the hair away from her face. A comfortable headband for all-day wear, it's for the girl who loves to add a pop of color to her ensemble.
This is a cute option for Easter because it's sweet and elegant and can be worn on repeat after the holiday, too.
Hopefully, some of these hair accessories will work for you and your little one. I love the headbands for myself, too. I think they're super cute and can easily work for me if I wanted to have some extra fun for Easter.
Here are some additional hairstyles for you to check out for special occasions:
St. Patrick's Shamrock Hairstyle
22 Easter To Do This Easter at Home