Looking to do a 2 strand braid? I've got a super easy 2 strand braid hair tutorial for you that you can do in minutes.
2 Strand Braid Hair Tutorial
If you know me, you know I'm a braid lover. There's nothing like a pretty braided hairstyle to me, especially if you're heading somewhere special. I'm someone who loves a good hairstyle, always and every day.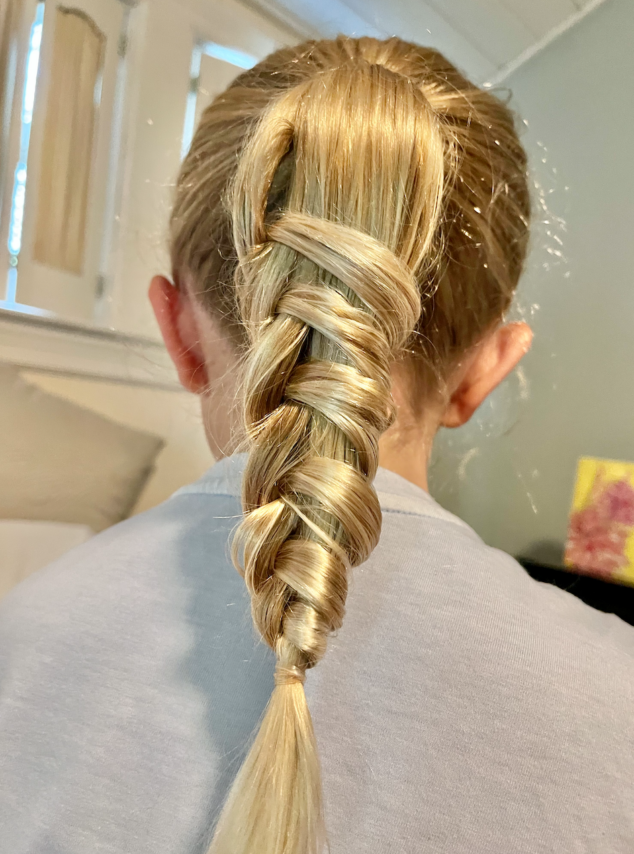 There are so many gorgeous braid hairstyles that you can do on your hair. There is a french braid, milkmaid braids, fishtail braid, dutch braid, flat braid (when you pancake it out) waterfall braids, two-strand twists, and even a three-strand twist. I personally love braided hairstyles because they look so pretty in the hair.
The thing about braiding is that it's not always easy for people to master. Believe me, I get it. I'm still not great at a french braid! I'm someone who loves a new hairstyle, but also knows my limitations and needs it to be super easy. To be honest with you, it's why I started sharing so much hair content. I was looking for simple and easy.
When I would watch some of the hair videos online, they would always confuse me. I would wonder about the right strand going over the left or the left hand holding the wrong section of hair. I just couldn't keep up, so I figured I would just share my own hair videos. I knew that would be my best bet when it came to sharing and understanding simple hair tutorials.
The 2 strand braid is a hairstyle I taught myself by watching a few hair videos on YouTube. I loved it because it just looked simple, easy, and pretty. I know when it comes to hairstyles, especially braids, I love finding ones that are just pretty to look at. I love seeing a new, intricate braid that is just adorable and so pretty to see.
How To Do a 2-Strand Braid:
1. You start with a ponytail
2. Take a small section of hair and pull it under and then over the braid and loop it through the hole you created
3. Repeat this step the entire way down
*Watch my video a few times to get the hang of it.
View this post on Instagram
I know that there are various types of braids, but this braided updo that only is a 2-strand braid is a winner. It's a simple braid that anyone can do, I promise! I know that a three-strand braid can be a tough one to do on your own, but this one is one that I just love because it's so super simple.
Check out these hairstyles:
3 Hairstyles To Do On Your Own
Please follow us on Instagram for daily hairstyles!