I love using hair accessories in my hair and my daughter's hair. They're just an easy way to make a fun hair statement. One of my favorite hairstyles is the scarf bun because it's so cute and so pretty. Here's an easy and fun hair scarf bun tutorial for you to do on your hair.
Hair Scarf Bun Tutorial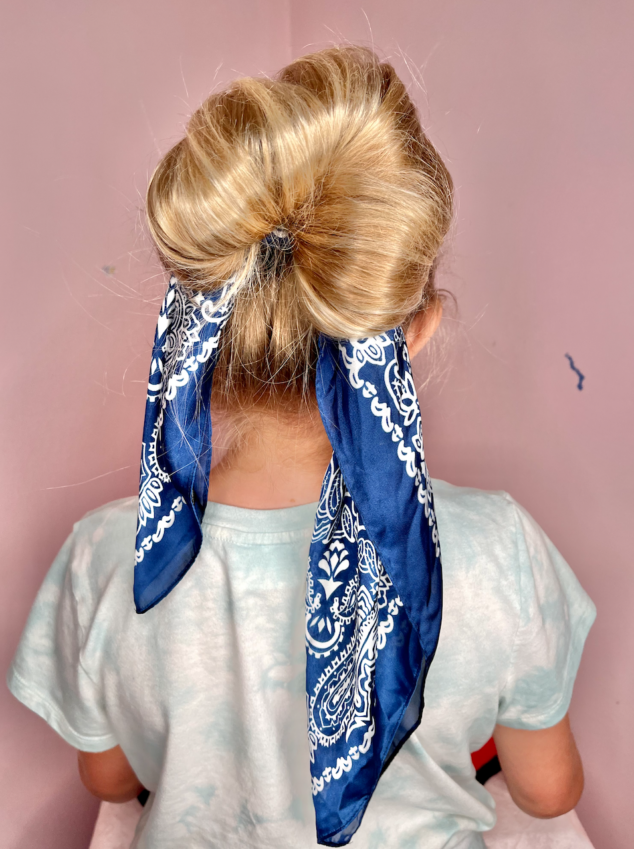 I have to be honest here, this is one of those hairstyles that my mom used to do on my hair when I was a kid. I can't take credit at all for this one or for coming up with this adorable and fun style with a hair scarf.
What I love the most about this hairstyle is that it's just pretty. Every time I wear this style or my daughter wears it, we're stopped and asked about it or told it's pretty. This is the perfect summer hairstyle because it's an updo, but also a great one to wear to the beach, pool, or out to dinner.
View this post on Instagram
This is the easiest hair scarf bun hairstyle that anyone can do.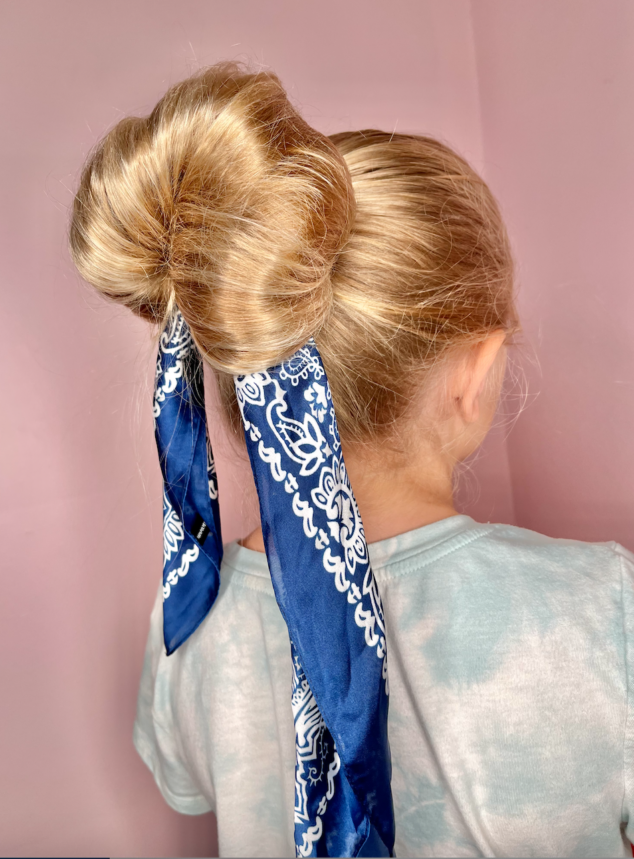 All you need to do is:
1. Put your hair in a ponytail (preferably a high one)
2. Take a hair scarf and tie it to the bottom of the ponytail with a small section of hair sticking out
3. Wrap the hair scarf up the entire ponytail and tie it at the end
4. It will inevitably create a cute bun with a peekaboo of the hair scarf sticking out.
It's such a pretty hairstyle and it's one that you will love doing all year long, but it's even cuter in the hot summer months.
If you're looking for some great hair scarf options, I found these on Amazon and I love them.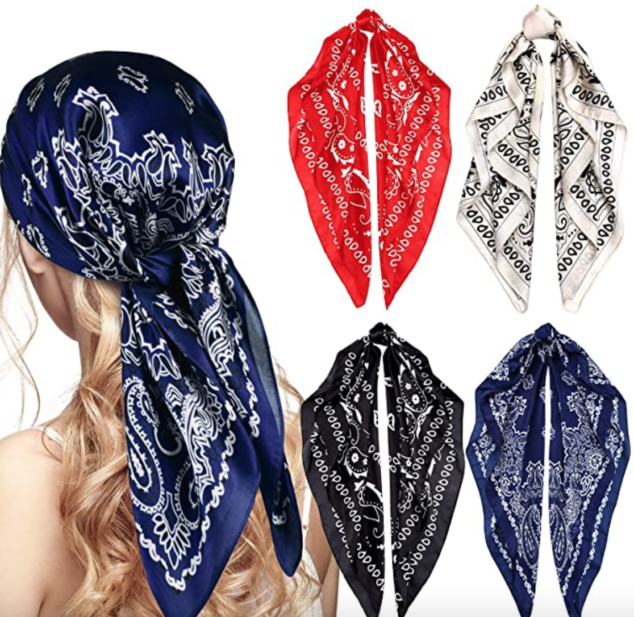 These are $16.99 for (4) of them. They work perfectly in your hair when looking to style them.
Check out some of my other fun hairstyles: