If you're looking for the best detangler spray, I've got you. When it comes to detangling hair I feel like I'm somewhat of an expert because Victoria's hair gets very tangled. I've tried just about everything on the market and these are my personal favorites.
Best Detangler Spray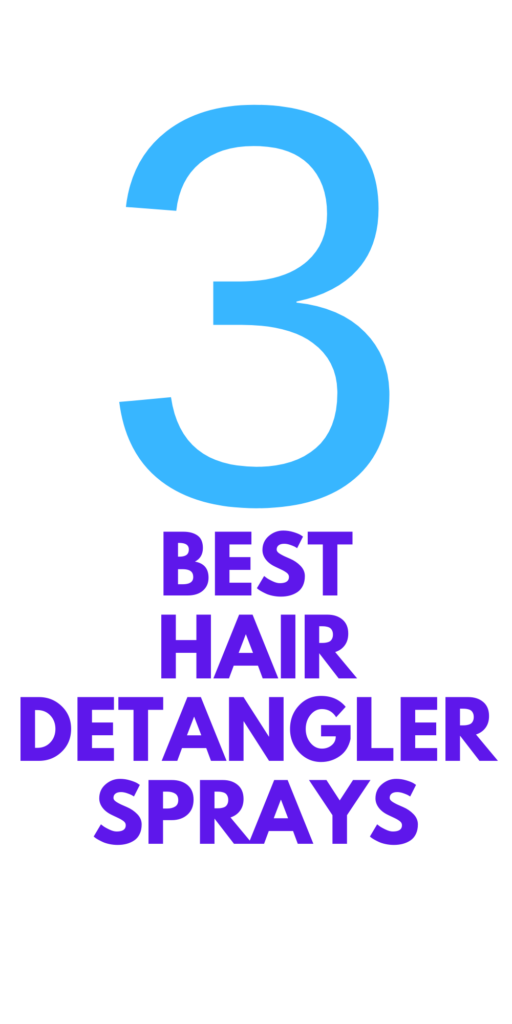 Best Detangler SprayIf you're looking for the best detangler spray, I've got you. When it comes to detangling hair I feel like I'm somewhat of an expert because Victoria's hair gets very tangled. I've tried just about everything on the market and these are my personal favorites.
Let's face it, whether you have curly hair, straight hair, thick hair, fine hair, dry hair, or even wet hair, the worst thing is having tangles in your hair. They can hurt to get out and they can be such a pain to get out. I know with my daughter I've had lots of tears throughout the years trying to work through some tough tangles.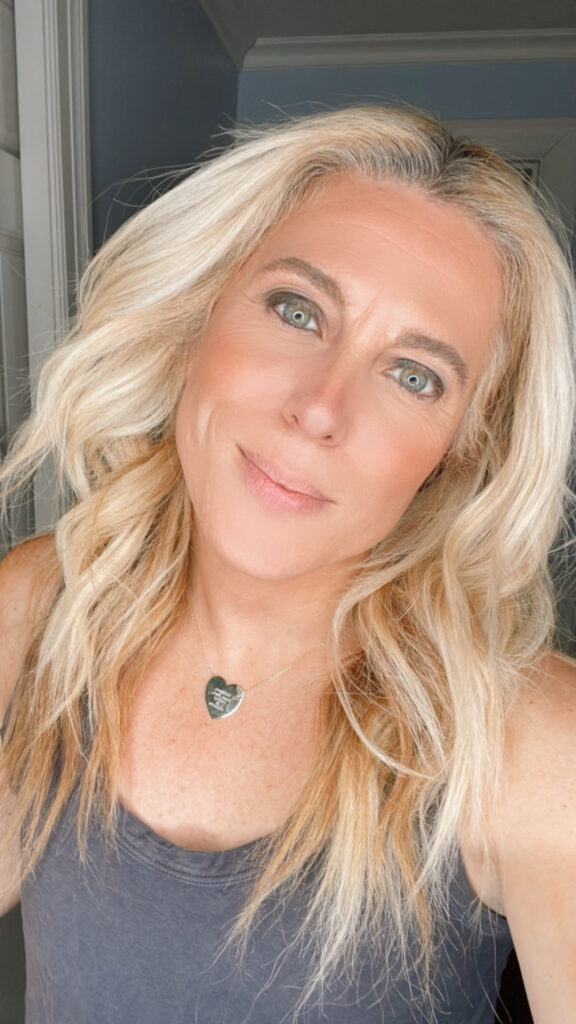 I went on a mission to find the best detangling sprays because I knew it was the only way to make hair time a fun time for us. This was way before I started posting hair tutorial videos with her. Hair time has just always been a precious and special time for us together.
I'll tell you right now when it came to hair products finding the best detanglers, it wasn't so easy. I remember going to the store and buying about 12 of them. Some of them with natural ingredients and some without (but nothing with harsh chemicals). I just wanted to find ones that worked well on her hair.
I realized quickly that some of the hair detanglers left her hair sticky or stiff. I just wanted a product that I was going to spray in and then it would still feel just like her hair. I didn't want it to feel like I just put in hairspray or something heavy in her hair, especially since she was so small. I found a bunch of good ones, but I also found a few great hair detanglers that I never live without.
Fast forward to the present, Victoria is just about to turn 9 years old and has long hair that we love to style every single day. One of our favorite things to do now is film our hairstyles and share them with other moms and dads online. I'm keen about staying away from harsh chemicals, but also very aware that she's in the sun so much right now that it can cause heat damage.
Best Hair Products
I'm excited to share with you the 3 best hair detanglers that we use and I made sure to make sure that these are the best for Victoria's hair. Just for the record, too… she has hair that is a perfect mix between thin and thick.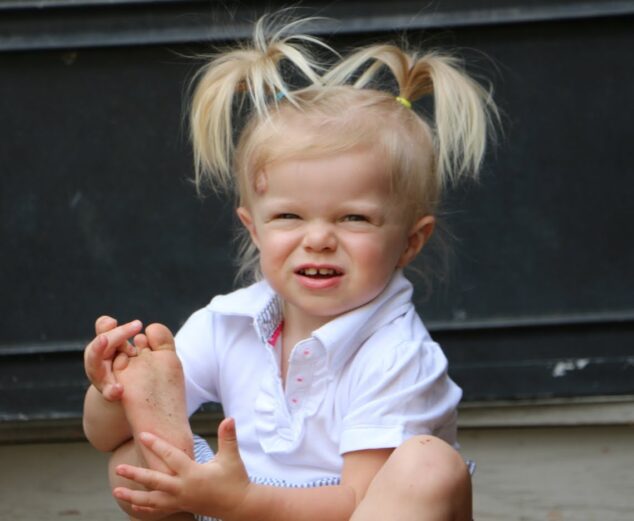 The one thing that I've realized about Victoria is that she's a sweater at night. She wakes up with tangled hair with knots due to sweat. I feel like it's always that way with her so I'm always ready in the morning with detangler spray and a brush.
Now I prefer detangler spray because it's just easier for me and works better on her hair. This is a quick and easy way for me to do it.
Pantene Pro-V Nutrient Boost Repair & Protect Conditioning Mist Damage Resisting Detangler – 8.5 fl oz
This is one of my favorite detangler sprays to use on Victoria. It's easy to use and works beautifully.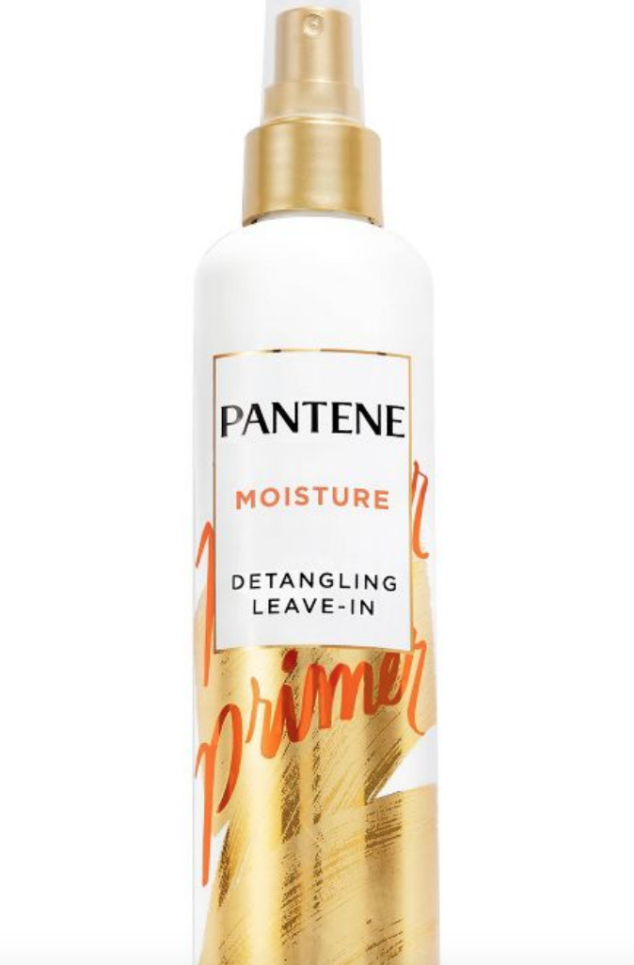 DETANGLE & PROTECT
Don't tie yourself into knots over knotted and tangled strands, PANTENE Pro-V Moisturizing Leave In Conditioner is a nutrient-infused, lightweight leave-in conditioner that hydrates, detangles and preps hair for styling. It's also enriched with antioxidants to reduce protein loss, so hair stays stronger* against damage. This conditioning hair mist is crafted with a lightweight formula to detangle and smooth your strands. And unlike leave-in hair products of the past, you'll get a soft finish without any stickiness. Re-styling Day 2 or 3 hair? This leave-in conditioner may be used on dry hair to help moisturize and detangle, or even to help tame an unruly bedhead.
*vs. non-conditioning shampoo
STYLE WITH STRENGTH
Forget the heavy, sticky, crunchy styling products of the past. With Pantene, we're supporting your hair's natural type and texture with styling products designed to leave your hair touchably soft. Our PANTENE Pro-V Moisturizing Leave-In Conditioner Mist has a lightweight formula that moisturizes your hair for soft, manageable strands. So go ahead, style your way to a #greathairday.
HOW TO USE
Spray evenly on damp hair and comb through. Do not rinse out. On day 2 or 3, restyle your hair without washing by using this leave-in conditioner to moisturize and detangle whenever and wherever you need it.
Shop it here.
Hask Argan Oil Conditions & Detangles Leave-In Spray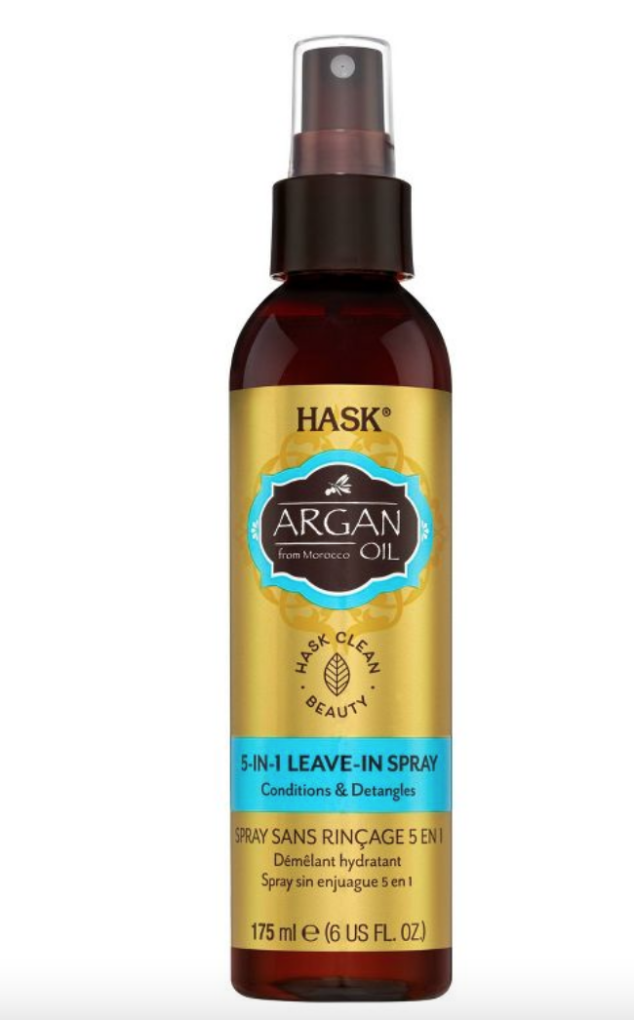 1 miracle product, 5 amazing benefits! Formulated with argan oil from Morocco, this specialty blend of ingredients is designed to pack your strands with moisturizing and conditioning agents that help restore dry, damaged hair. 1. Conditions & detangles 2. Adds shine 3. Repairs & controls frizz 4. Provides thermal protection 5. Moisturizes to prevent breakage HASK offers products that are kind to you, kind to the planet and kind to all. Free of: sulfates, parabens, phthalates, gluten, drying alcohol and artificial colors. HASK Clean Beauty | Cruelty-free | 0% Sulfates & Parabens
Shop here.
Hairitage Light as a Feather Color Protection Leave-in Conditioner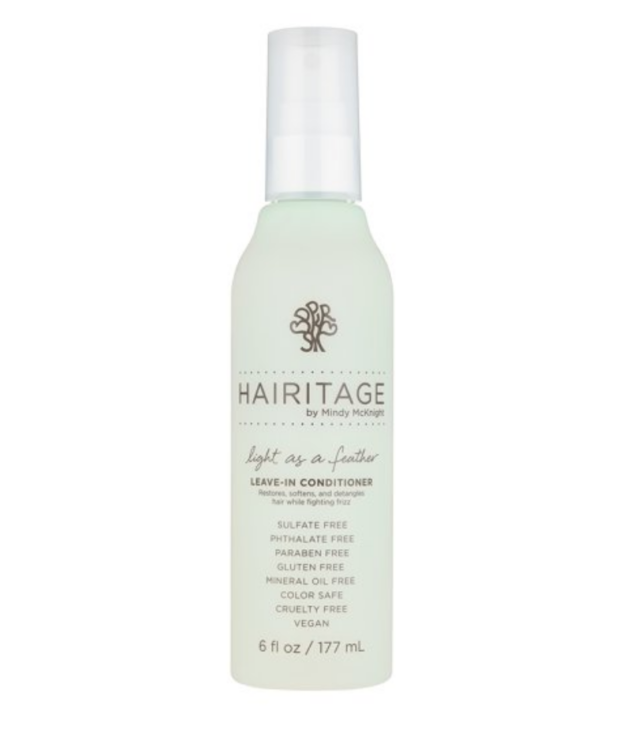 Don't judge a book by its cover! Light as a Feather is a heavenly leave-in treatment that deeply conditions without weighing down finer strands. It gently detangles and fortifies hair, reduces breakage from brushing, and ultimately leaves your mane looking and feeling its best. Hairitage blending the two things we love and know best family & hair. For Hair Type 1A-4C.
Lightweight, brushable, crunch-free formula
Creates grip and holds hair
Adds volume and texture
Sulfate-free, Phthalate-free, Paraben-free, Silicone-free, Gluten-free, Aluminum-free, Mineral Oil-free, Cruelty-free
Vegan formulas
Color safe
Shop here.
These are my go-to detangler sprays for my hair and my daughter's. If you're looking for the best detangler spray, I HIGHLY recommend these 3 hair products.