Summertime is a great time to get outside and enjoy the sun. However, it's important to protect your skin and get sunscreen for hair and scalp. Sunscreen is an essential part of any summer routine, and it's just as important for your hair and scalp as it is for your skin. In this blog post, I will discuss the best sunscreen products for your hair and scalp.
Sunscreen for Hair and Scalp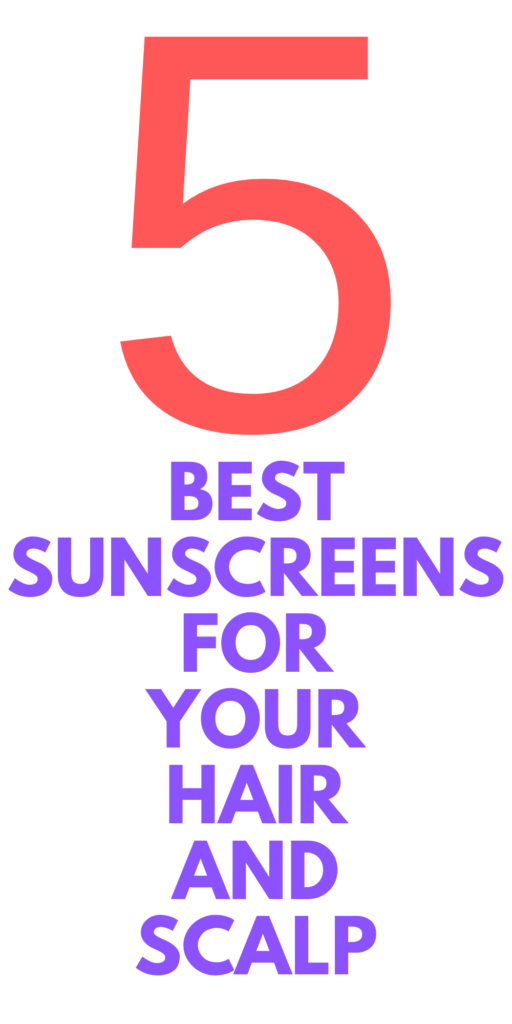 As many of us know, we do our best to avoid sun exposure by using sunblock, sunscreen, a sun hat, and staying covered. Sun damage can be brutal, so it's very important to make sure you're doing everything you can to ensure sun protection and find the best scalp sunscreens and hair sunscreen. I feel like it's that one area in our bodies that we sometimes overlook.
When it comes to shampoos and conditioners, dry shampoo, and various other hair products, we're all about making sure they work with different hair types. When it comes to sunscreen for hair and scalp, it's simply about making sure your hair and scalp are covered from uvb rays. The last thing you want is a scalp sunburn, so making sure you have scalp protection for yourself is key in the summer months.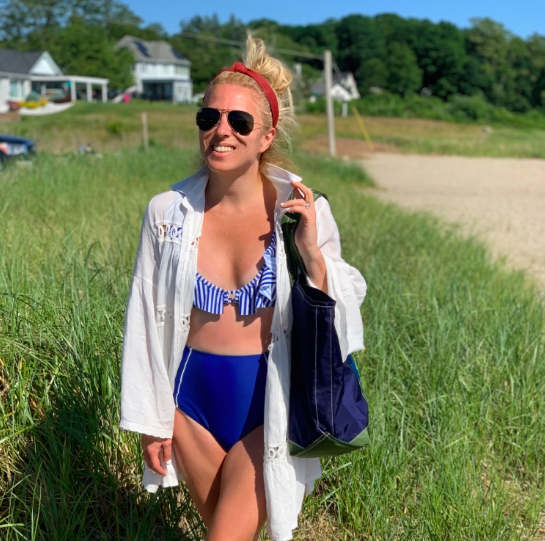 As much as you might think it's a great option to use regular sunscreen on your scalp and hair, the good thing is that there are actual products for your hair and scalp for you to take advantage of. It doesn't matter if you have thin hair, thick hair, dry hair, curly hair, long hair or short hair. Making sure you have uv protection against the sun is just as important as the rest of your body.
There are a few things to keep in mind when choosing sunscreen for your hair and scalp.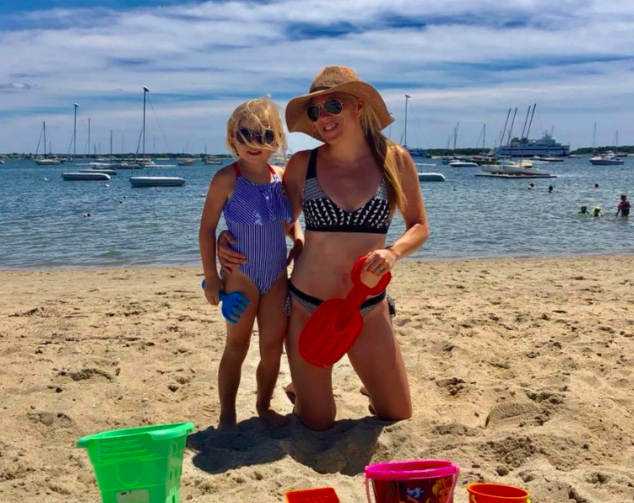 First, you want to make sure that the product is water-resistant. This will help ensure that it stays on your hair and scalp even if you get sweaty or wet. Second, you'll want to choose a sunscreen with an SPF of at least 30. This will provide the best protection against the sun's harmful UV rays.
When applying sunscreen to your hair and scalp, it's important to use enough product to cover the entire area. Be sure to apply it evenly, and don't forget to re-apply every two hours or as needed. If you're using a spray sunscreen, be sure to hold the can about six inches away from your head. This will help ensure that you don't accidentally get sunscreen in your eyes.
Best Sunscreens for Hair and Scalp
When it comes to finding sunscreens for your hair and scalp, there are so many great options for you. The only thing you really need to look for is making sure the hair product is made for hair and scalp because it's working to fight against the sun's harmful rays. The harmful effects of the sun can really hurt your head, so add this to your personal care routine for a beach day.
Now that you know a little bit more about sunscreen for hair and scalp, it's time to choose the right product for you. Be sure to read the labels carefully and choose a product that meets your needs.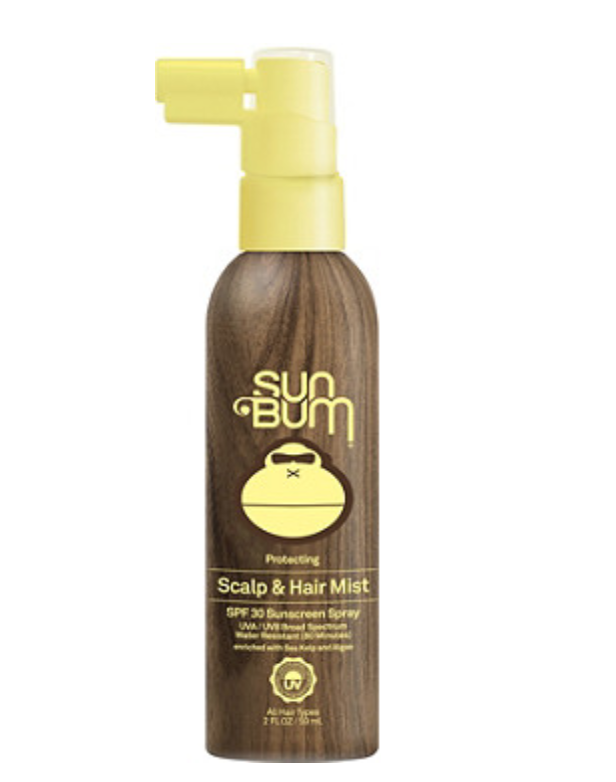 Sun Bum SPF 30 Scalp & Mist Sunscreen Spray delivers a lightweight, nourishing mist to help protect your scalp from the sun without weighing down your hair. Works for all hair types.
Benefits:
Lightweight, nourishing and protecting scalp mist
Works for all hair types
Water Resistant (80 minutes)
Buy here.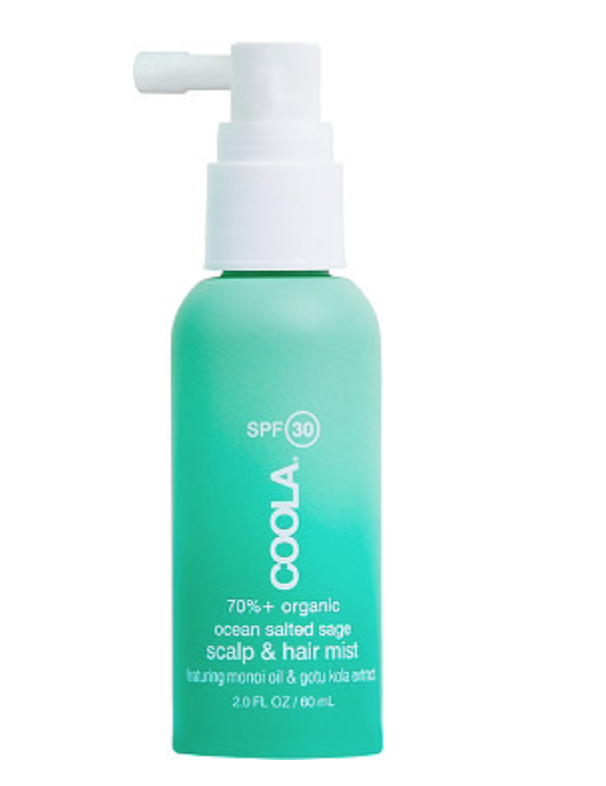 COOLA's organic scalp and hair sunscreen that provides non-greasy sun protection while helping prevent UV color fade.
Benefits:
70%+ certified organic ingredients
Broad Spectrum SPF 30 UVA/UVB protection
80 minute water resistance
Convenient mist targets the scalp area for a weightless application that won't weigh down hair
Natural ocean salted sage scent
Vegan, Gluten Free, Cruelty Free, Hawaii Reef Compliant (Act 104)
Key Ingredients
Avobenzone 2.5%, Homosalate 6.0%, Octisalate 5.0%, Octocrylene 7.0%- provides broad spectrum UVA/ UVB protection
Monoi Oil and Gotu Kola Extract- help to promote healthy hair
Buy here.
LIGHTWEIGHT & NON-GREASY – protection for hair & scalp.
WON'T DRY OUT HAIR – doesn't leave hair greasy or oily.
APPLY TO WET OR DRY HAIR – water resistant formula (up to 80 minutes).
SAFE & EFFECTIVE – UVA/UVB broad spectrum protection.
FREE FROM oxybenzone, octinoxate, parabens and phthlates
Buy here.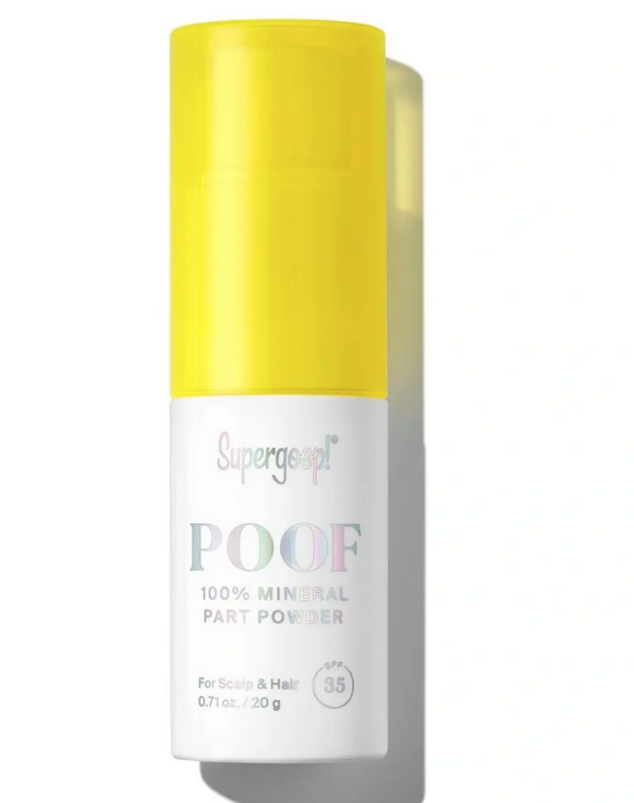 This broad-spectrum SPF mineral part powder feels similar to a dry shampoo while also protecting your scalp from the sun's UV rays. Hold powder 1-2 inches away from the part to spray. Blend in with your fingertips or hairbrush. The powder should be used as the final step of your hairstyling routine, after hairspray.
Buy here.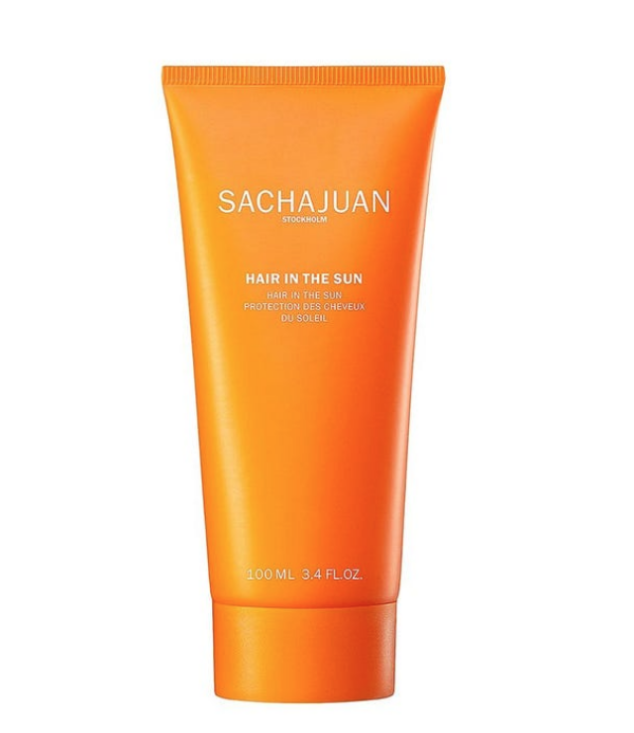 Like sunscreen for your hair, SACHAJUAN Hair In The Sun protects your tresses from harmful UV rays. Ocean Silk Technology combines with a powerful UV filter to provide light moisture and styling benefits while shielding strands from sun damage.
The Details
Ocean Silk Technology repairs and strengthens the hair while taming frizz
Paraben free
Suitable for all hair types
3.38 oz/ 100 ml
Buy here.
Just remember to make sure you are adding extra protection to your hair in the summer sun. Adding any of these hair products into your beach bag is a good idea and will help you out. I shared a few different types, but the most important of all is to remember that there needs to be at least spf present for it to work. These will also work on sensitive skin, too. When I'm at the beach or the pool, I'm all about towel drying my wet hair and making sure I'm applying along my hair part.
Most important, especially with our kids, don't forget to have fun in the sun!
Do you have any tips for choosing and using sunscreen for hair and scalp? Share them with me in the comments below!
SEE THESE POSTS ON SUMMER FUN:
101 Summer Activities for Kids