Looking for a pretty ponytail tutorial? I've got a cute ponytail hairstyle for you that you can easily wear in two different ways.
Ponytail Tutorial
Whether you have hair extensions or naturally long hair, a ponytail is one of the easiest hairstyles to do. You just easily take a hair tie (or elastic band, but make sure it's intended for hair) and hold your hair back with it. This creates a seamless and pretty, basic ponytail. You can do a high ponytail, mid or low ponytail. It all depends on what look you're going for with your pony.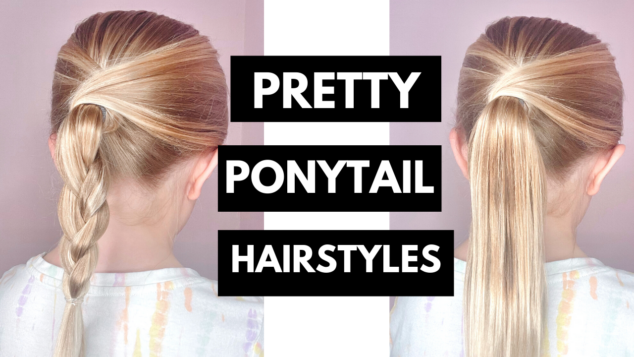 With this ponytail tutorial, I wanted to showcase how you can take a basic ponytail and really make it pretty. You can do this on your own hair or do it on someone else's. I love this one because it's easy enough to do on your own hair. Sometimes when it comes to certain ponytail tutorials they're a little complicated and become tough to do on your own hair. This ponytail tutorial isn't one of them.
Use this step tutorial that I created on my YouTube channel to showcase how to do this one.
Step-by-Step Ponytail Tutorial
Before you start the video tutorial, here is what you need for this ponytail tutorial:
bobby pins
hair elastic (bonus if they're clear elastics)
Brush (on hand to smooth the hair down)
To create this "perfect ponytail" all you need to do is divide the hair into three sections. Make sure the section in the middle is thicker than the ones on the sides. Just make sure that the hair on the sides is equal in size.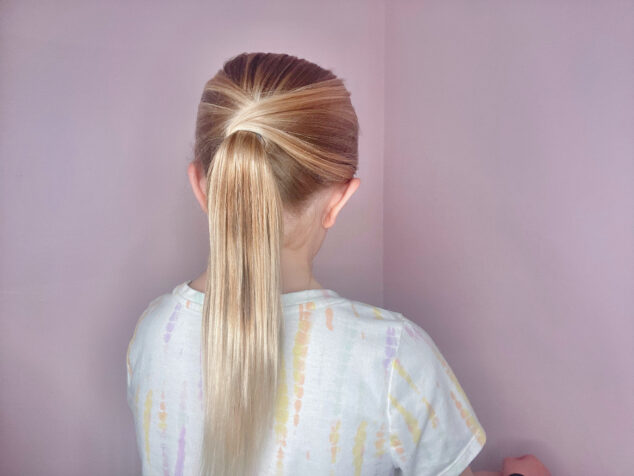 First, take the middle section and create a ponytail. I like to make sure this ponytail is in the middle of the head. A good gauge and a great way to make sure your ponytail is in the middle of your head is by tracing back from the ears to make sure it's in the middle. Make sure the two small sections on the side are hanging in front (as you will see in the video).
Take one of the sections of hair on the side and simply cross it over the elastic band that is holding up the ponytail. Make sure it's smoothed down for a sleek look. You don't want it to be messy. I then take a bobby pin and hold that section into place while I grab the other section.
Once you've brought both sections over, take the underneath section on each side and elastic band them together. You can tighten them up to make sure they're held into place. This is such an easy hairstyle and it looks so pretty as is once you're done. I love this one because it's a twist on a regular ponytail and includes the rest of your hair into the hairstyle, too.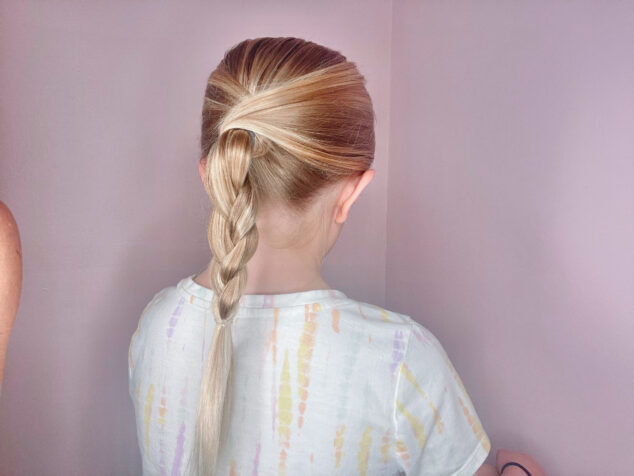 To change this look up a bit (optional step), all you need to do is braid the tail. That's right, just turn it into a braided ponytail with the pieces of hair that are hanging. You can dutch braid it or just do a classic three-strand braid. This changes the look and really makes it a completely different style. Once you're done you'll see that it was easy peasy to create this gorgeous hair that people will love!
And that's how you create these 2 ponytail tutorial styles for school, everyday wear, date night, or special occasions. I love these because whether you're having bad hair days or a good hair day, these kinds of hairstyles are always easy to create. I just love an easy ponytail hairstyle because they're the quickest and the easiest to do on yourself or your child. Ponytails also work beautifully whether you have fine hair, thin hair, or thick hair. It's just about pulling the hair up and making it look pretty at the same time.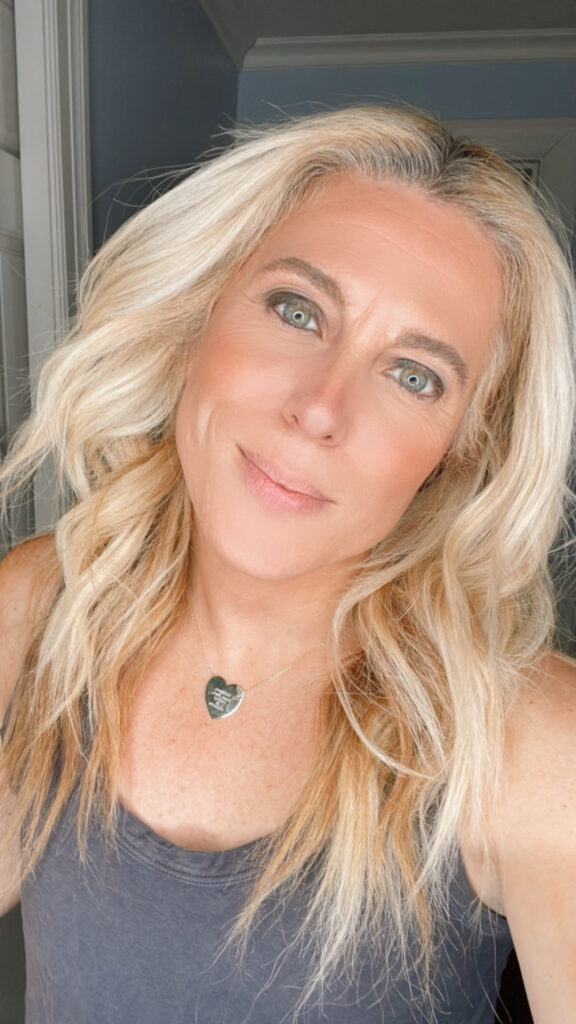 I hope you remember this hairstyle when you're looking for a ponytail look or a great ponytail to toss up and just aren't quite sure what to do. I promise it's a simple hairstyle, but it's one of the easiest ways to create a fun ponytail. You can also do this one with dry hair or wet hair, which is an added bonus, too.
You can add in some hair accessories and really make this POP! It's just a cute look!
Follow us on Instagram and TikTok for more hair tutorials.
Check out these hair tutorials:
5 Sunscreen Options for Hair and Scalp