This ribbon braid is a favorite of mine to do on Victoria's hair. It's simple and easy to pull together, but most importantly, looks super cute when it's done.
Ribbon Braid
When it comes to a ribbon hairstyle, you first need some good ribbon. My advice is to head to Michaels stores and stock up on some ribbon. I wouldn't get a wide ribbon, I would stick with a thin ribbon because it will make it easier to loop through the hair. And find colors that you love, it's always cute to see a pop of color in the hair.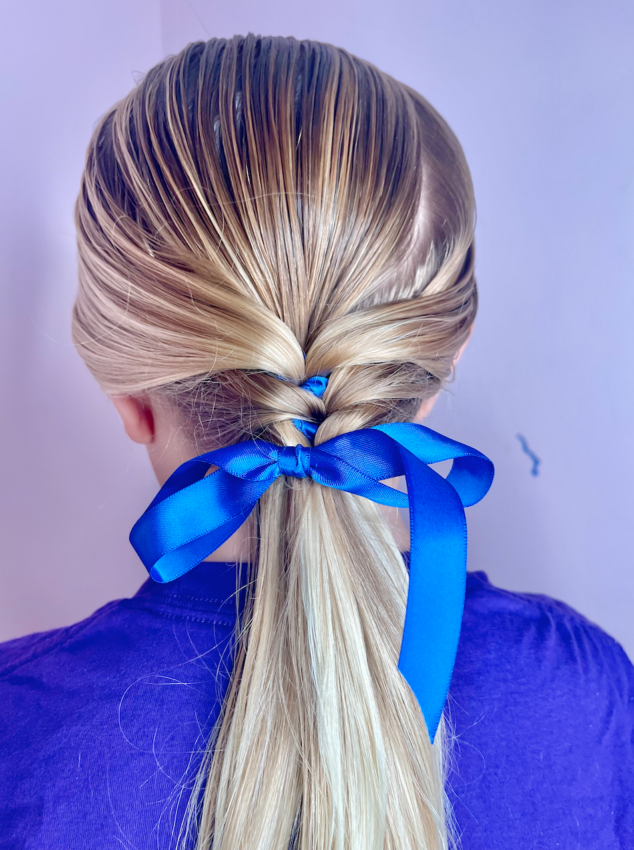 This is the one we just did on her hair the other night and I think it came out so pretty. It's just a cute style that really does look elegant and chic at the same time.
What I love about this ribbon braid is that you don't even know how to do a regular braid. I get so many requests for easy hairstyles that don't require knowing how to do a dutch braid or fishtail braid. Believe me, I get it. It's not always easy knowing how to do certain braids, so when I find super simple hairstyles – I jump at them. This really is the easiest braid and hairstyle ever and I love that anyone can do it.
Here is the video hair tutorial I posted on Instagram and TikTok about it:
View this post on Instagram
I chose the blue ribbon because I thought it would look pretty in her blonde hair. Not that the color of ribbon matters, but finding one that complements your hair color is a good idea. I love doing this for a school event, just use your school colors as the ribbon. The good news is that you can wear this hairstyle to just about anything. I will say, this will really only work on long hair. I haven't tried it on short hair, but I have a feeling it might be tough to do.
The finished braid comes out looking almost like a fishtail, but it's not. I'm telling you, it's just a simple style that really comes out looking pretty.
If you follow me on Instagram or TikTok, you know I love sharing hair tutorials. It's funny, not many people knew I loved to play with hair until last year. Ever since I started sharing more and more hair videos over the last two year, I'm asked all the time about my favorite hair products. To be honest with you – there are a ton of hair products that I just love to the core.
Here are (3) products I can't "live" without:
HASK Repairing ARGAN OIL 5-in-1 Leave In Conditioner Spray – I just bought this last week and I'm OBSESSED with it. First off – the smell is incredible and it works beautifully. This 5-in-1 Leave-In Conditioner penetrates the hair shaft, gently cleansing while it repairs damage and breakage, leaving even the most rebellious hair frizz-free, silky-soft and super glossy. It's color safe, gluten free, sulfate free, paraben free.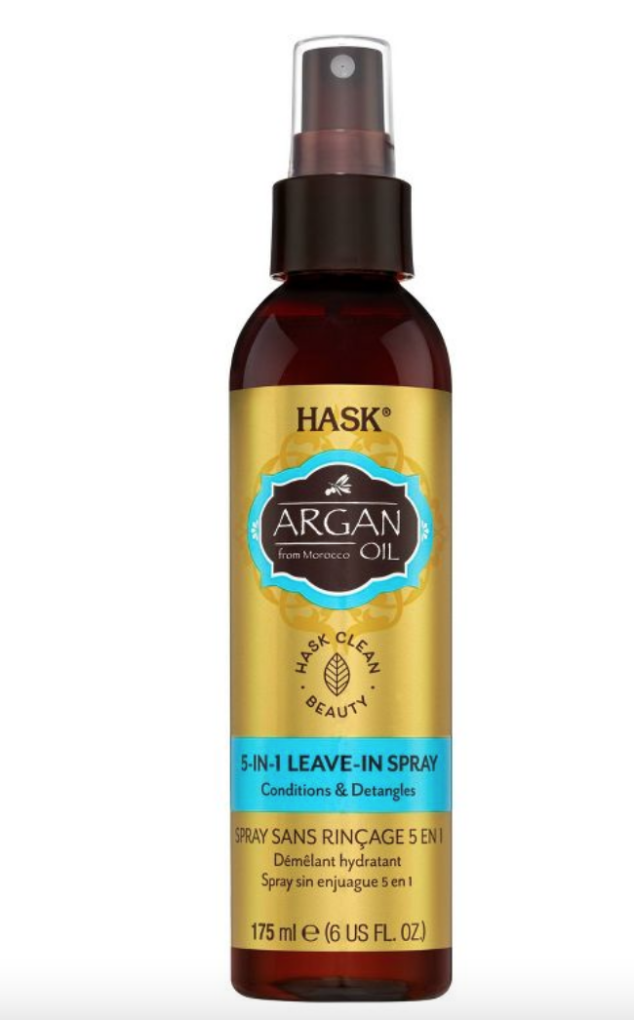 Olivia Garden Ceramic + Ion Turbo Vent Oval Hair Brush – Looking for a great roll brush? This a great hairbrush that I use daily with Victoria. It's easy to use and brush through hair. When talking about my favorite hair products this is always on the top of my list.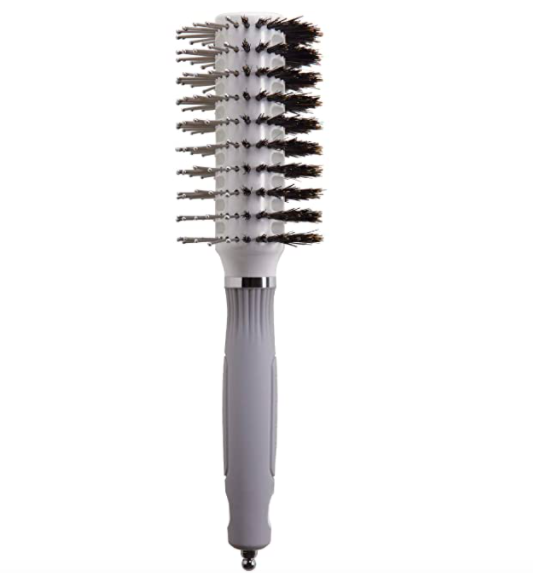 High quality boar bristles for styling

Ionic bristles for detangling & brushing

Curved side for lift & shape, flat side for straightening

Eliminates frizz & flyaways

Smooth shiny finish
GIMME Beauty reinvented hair ties with game-changing, patent-pending features: firm hold, zero dent, no snags, and no break seams. No Breaks, Seamlessly Soft. Firm Hold – hold hair up even in a high pony all day. Unlike other bands, Gimme hair bands gently slide out of your hair when removed.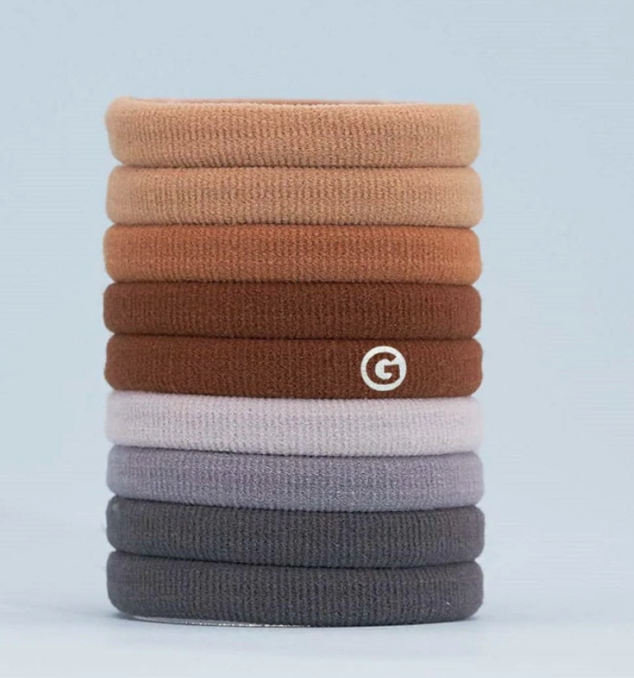 If you happen to do any of our hairstyles, I would love for you to share with us on social! I will always share when people share with us! And we love getting comments, too. So always feel free to reach out and say hello on our postings! Thank you so much for reading and tuning into our hair tutorials! 🙂