Girls who grill!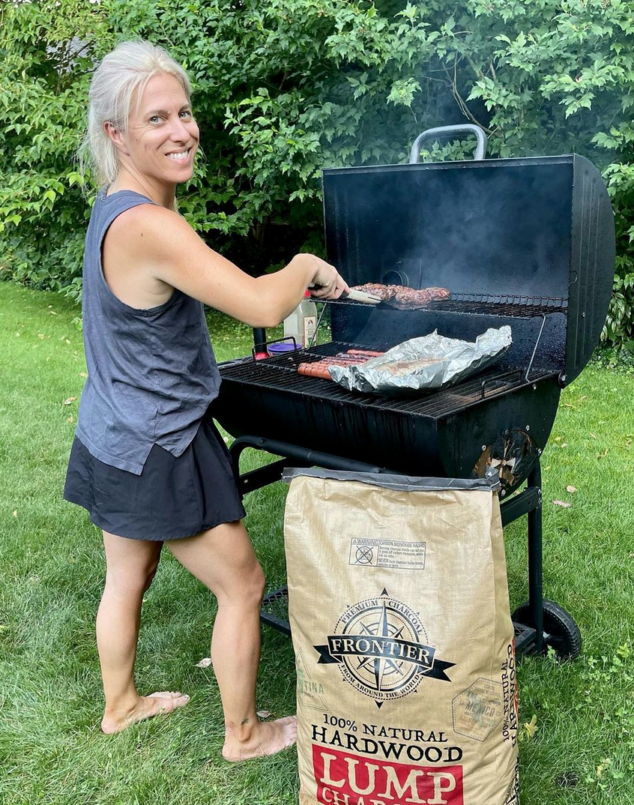 Who grills in your family? Mom? Dad? Teens? In our family, 80% of the time it's my husband, but during the warm summer months, I love being outside and grilling burgers, steaks, hot dogs, veggies, and more. There's something about the relaxation of it that makes me smile. It brings me back to my childhood watching my mom and dad on our deck grilling together while I played with my sister.
I have to admit, I *think* I did a pretty good job grilling up our burgers and hot dogs that we got from BJ's Wholesale Club. I recently posted a photo of my grilling shopping haul from BJ's Wholesale Club, well… these are the "after" photos. Like I mentioned in my previous post, BJ's has you covered on all of your summer grilling essentials, right down to the charcoal for grilling.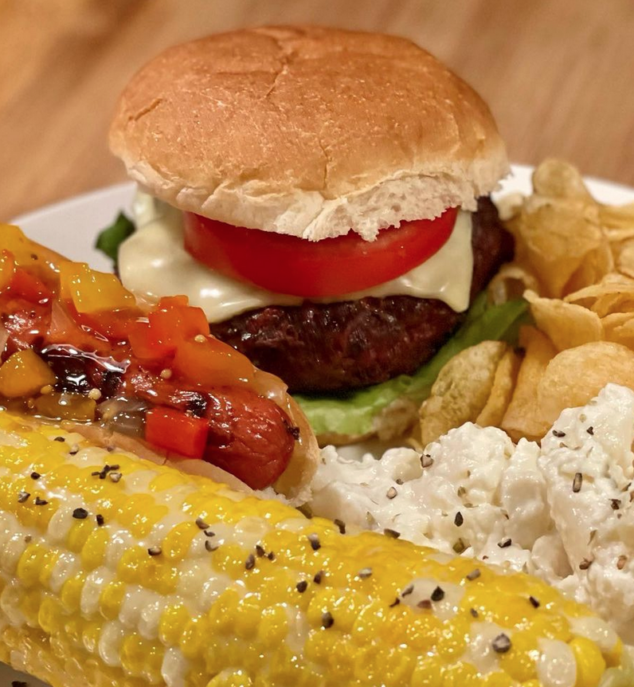 They also have everything you need for summer get-togethers. I'm talking condiments, potato salad (and macaroni salad), rolls and buns, chips, fruit, plates, cutlery, napkins, everything! It's an easy destination to grab everything you need for any occasion, even something as simple as a summer cookout at home.
Don't forget! You save up to 25% off grocery store prices at BJ's and have the ability to save even more by purchasing their exclusive brands: Wellsley Farms and Berkley Jensen. You can also find extra value and savings via the BJ's app, so make sure to be on the lookout for extra coupons there. It's a whole lot of savings and value right at your fingertips… and this mama loves it all!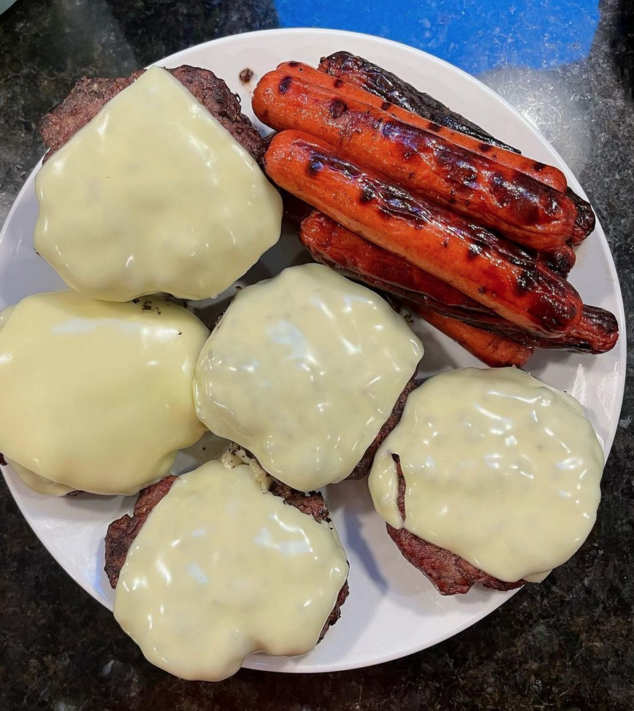 PS – Also, I'm loving so many of you messaging me that a BJ's Wholesale is opening in an area near you!! Keep the comments and messages coming! I love seeing the love spread to so many of my friends!