Football Game Day is a BIG day in our household. Whether it's a high school game, college game, or NFL game… football is on repeat and on rotation around the clock here. I'd be lying if I told you I didn't care about what I wear to the games (or when they're on TV). I love taking the time to find a cute and stylish look for Game Day!
Best Football Attire for Game Day
Each season there are a bunch of new tees, shirts, sweatshirts, hats, and accessories for Football Game Days. I wanted to share a few of my faves right now for the season. These are items that I've either bought or have saved to buy for later!
#1 GAME DAY TEE
There's nothing like a classic and easy "Game Day" shirt that you can wear to just about ANY football game (or game for that matter). This is an easy one to style with jeans, shorts, leggings, or even a skirt!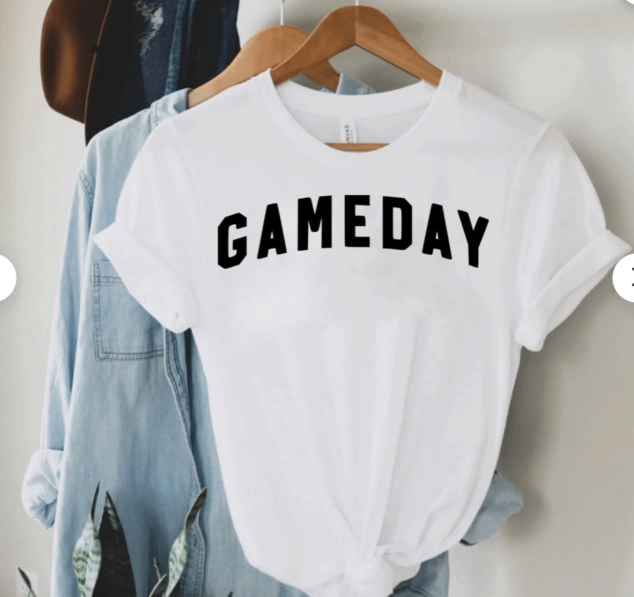 Purchase here.
See other items that this etsy seller has, too.
#2 Tailgate Shirt
Looking for something to wear to a tailgate? Here you go! I love this easy, classic tee because it's one you can wear and have some fun with! People will get a kick out of this one!
Purchase here.
#3 Good Day for a Game Day
Looking for a fun tee? Here's a tee that has a crop to it, but it's adorable and cute and I think would look great with jeans or leggings.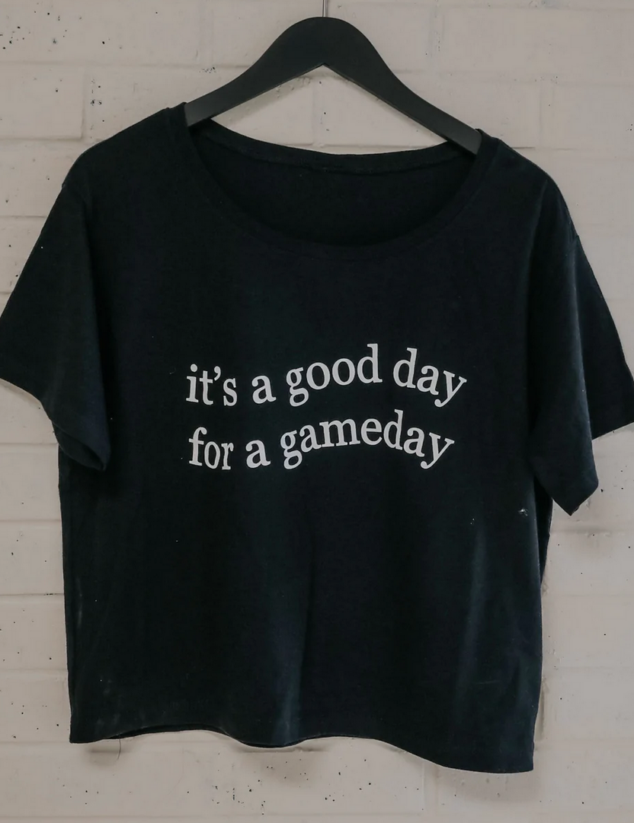 Purchase here.
#4 Game Day Sweatshirt
Looking for a cozy sweatshirt? Here is a cute and stylish sweatshirt for you to wear to your next football game. This also comes in a variety of colors and it is the perfect attire for any football game!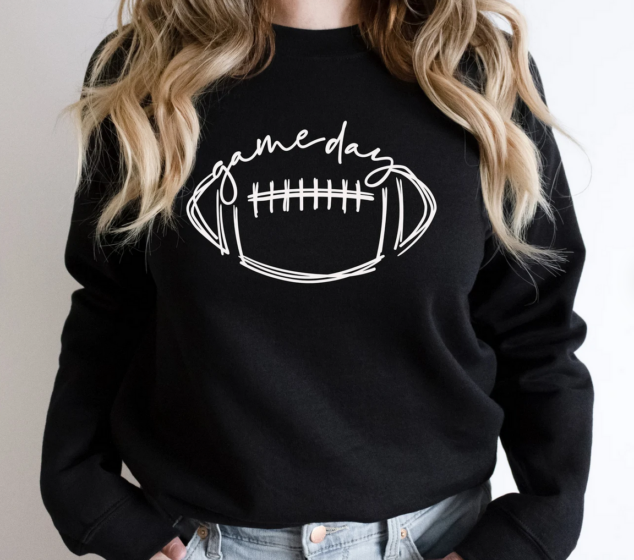 Purchase here.
Find other items that this etsy seller has, too.
#5 Football Sweatshirt for Game Day
Yup, it looks like an actual football! This is the cutest sweatshirt ever! Buy this one for game day! How cute and chic is this one? Also comes in a variety of colors.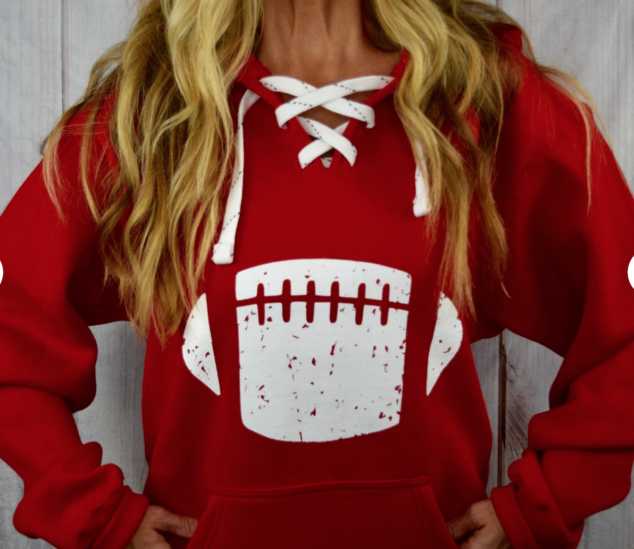 Purchase here.
Check out other items from this etsy seller, too.
#6 Football Tee
This is about as cut and dried as you can get, it's a football tee. Literally, a football tee. I love these basic and classic ones because they can be used in a variety of ways.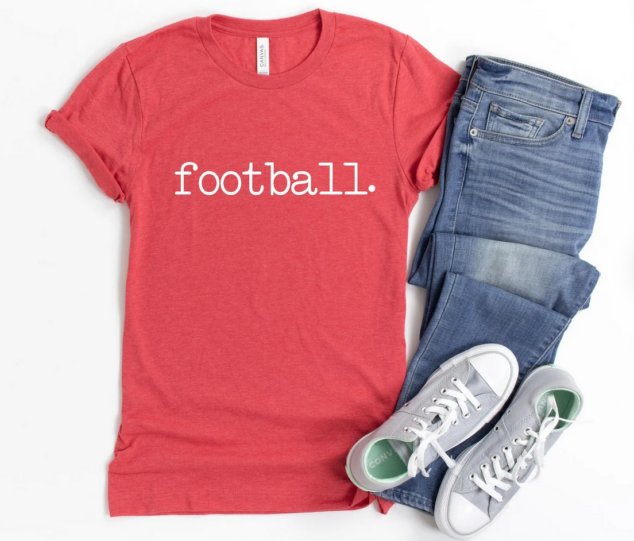 Purchase here.
Hoping one of these will catch your eye! I love these because anyone can wear one of them and feel part of GAME DAY!
Check out some of my other faves: