Senior Year for William. I knew this day was coming ever since William went off to kindergarten back in 2010. It didn't make August 29, 2022 any easier for me, but I've been expecting it for so long that my mind was ready for it (not so much my heart).
I'll never forget dropping William off at kindergarten all those years ago. His backpack was almost bigger than him! He was such a brave little guy, didn't shed a year at all. As the oldest child in our family, I remember watching him walk in with this teacher and just wanting to race in after him.
William's the leader of our little McClelland pack. He wasn't asked to be born first, it was fated on him. Everything starts with him. He set the routine in motion for us when it came to school. As tough as it was all those years ago watching him walk into that kindergarten class, I did it… he did it. I'll admit it now, I sat outside his class in the parking lot for the entire 3 hours (he was 1/2 day), just in case he needed me… but he didn't. He did great.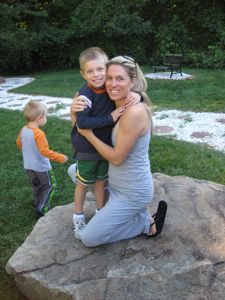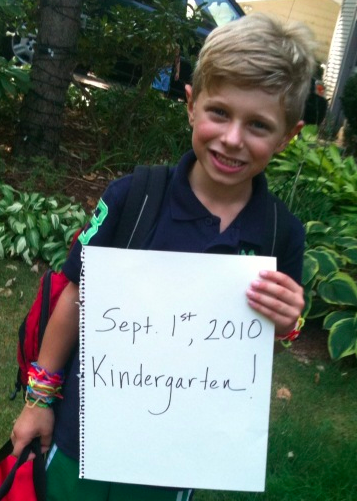 And now, this year… I watched him drive off for the first day of his senior year. There were so many emotions running through my heart and my mind as he loaded his car and made sure his brothers were all set with him.
His backpack isn't so little anymore and we don't tour over him in height that much anymore either! 🙂 OK… not at all for me.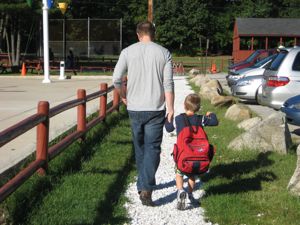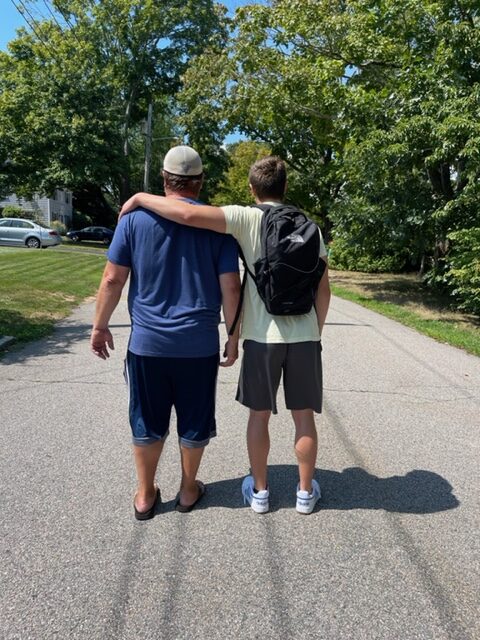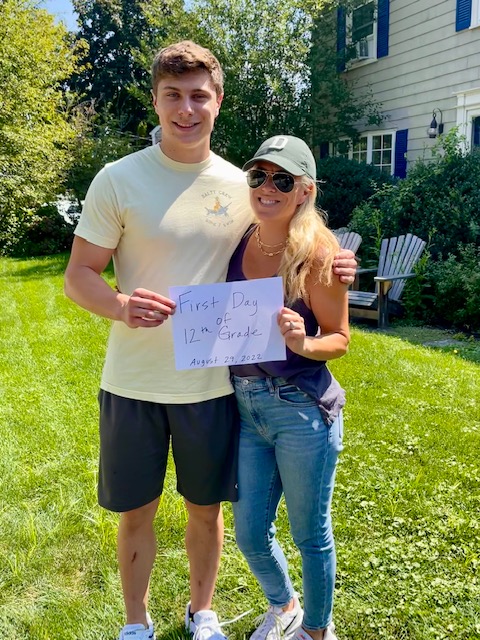 You know it's funny, nobody prepares you for these older milestones because it's such an emotional roller coaster. It's almost like nobody wants to truly prepare you because there's no way to prepare. We've been programmed throughout our parenting to be ready for certain milestones.
First steps.
First words.
First lost tooth.
First sleepover at a friend's house.
There are tons of firsts that we allow ourselves to get ready for and know how to navigate going forward, but these kinds of milestones into adulthood, are some bittersweet ones.
I know William's ready for his senior year, just like he was ready for that first day of kindergarten all those years ago.
And even though I didn't sit outside the high school for his entire first day, there were still tears that slipped down my cheeks as I kissed him off to school on August 29th.
And to my other children embarking on milestones, too… may this year be the best one yet!
All 4 McClelland boys are in high school together! Kind of unheard of! 🙂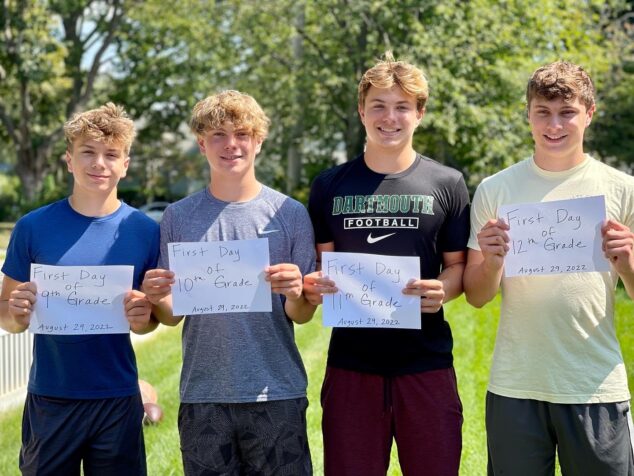 And my Victoria is in 4th grade!