Are you looking for a quick and easy hairstyle for school? I've got one for you! This is one you can do quickly and it comes out looking so pretty.
Quick and Easy Hairstyle for School
In the morning I know we all have limited time, so I love showcasing hairstyles that are easy to do. This one requires no braiding which is great if you're not good at braiding. If you know how to braid, you can also modify this one to add the braids in.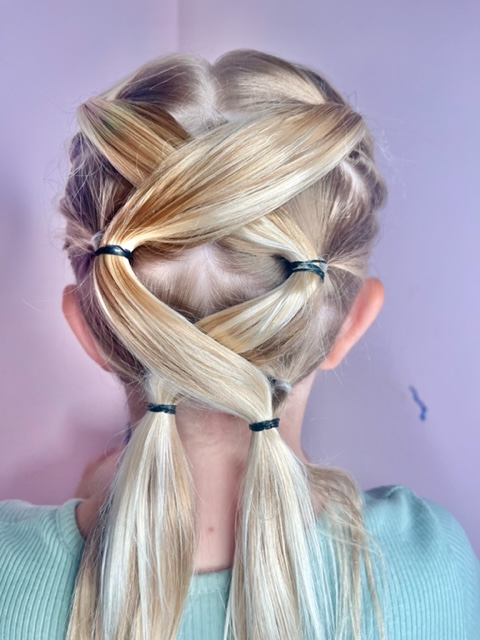 If you're wondering how to make this quick and easy hairstyle work, this is a great hair tutorial for you to do. It also stays put all day, which is extra helpful because the last thing you want is your child getting off the bus with a hairstyle you did hanging off their head! 🙂 This one keeps the hair aligned, smooth and looking beautiful.
View this post on Instagram
Let me know if you try this hairstyle! I love when you tag me on social because it's fun to see them, too!
If you're wondering how to get out the hair elastics, here are 6 EASY ways to do it.