If you're looking for cute and easy Halloween hairstyles, I've got you. I'm all about looking for fun hairstyles that work for Halloween. It's a fun and cute way to show your Halloween love.
Cute and Easy Halloween Hairstyles
Halloween hairstyles are so much fun.
Spooky Ghost 👻 Hair Buns 🥰
One of Victoria's friends had this hairstyle last weekend at a Halloween party and I loved it! We tried it immediately! ❤️ This is so cute and so easy to do!

View this post on Instagram
Spooky, but totally FUN Halloween Hairstyle Idea 👻 if you have any Halloween parties at school or someone's house, this is just a fun one to do on your hair or somebody else's.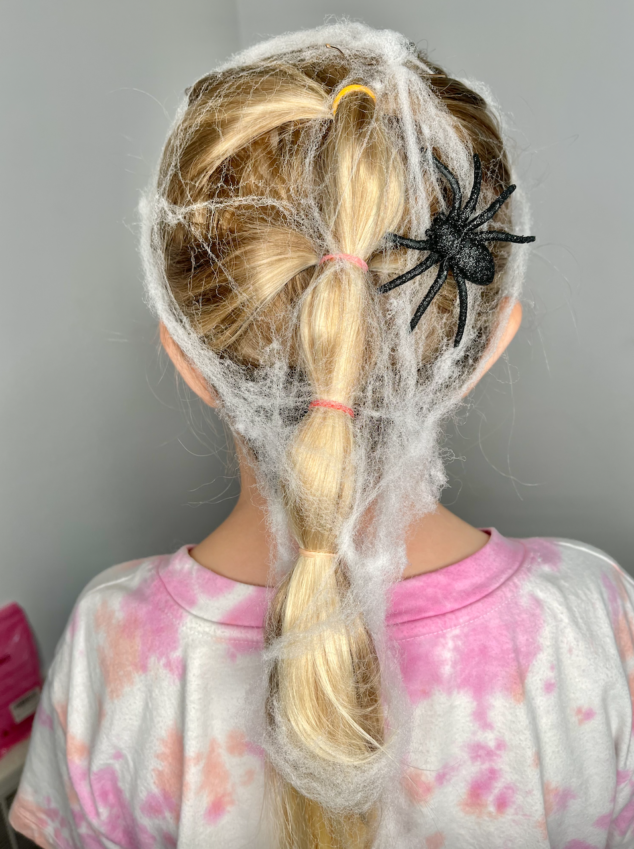 I'm all about trying to come up with some creative hairstyles for the holiday, and this one we did last year for a party, and everybody loved it! I also think it's important to share hairstyles that don't require lots of styling, this is just simply gathering hair and adding a hair tie.
View this post on Instagram
Cute Spider Web Hairstyle Idea for Halloween 🎃🕷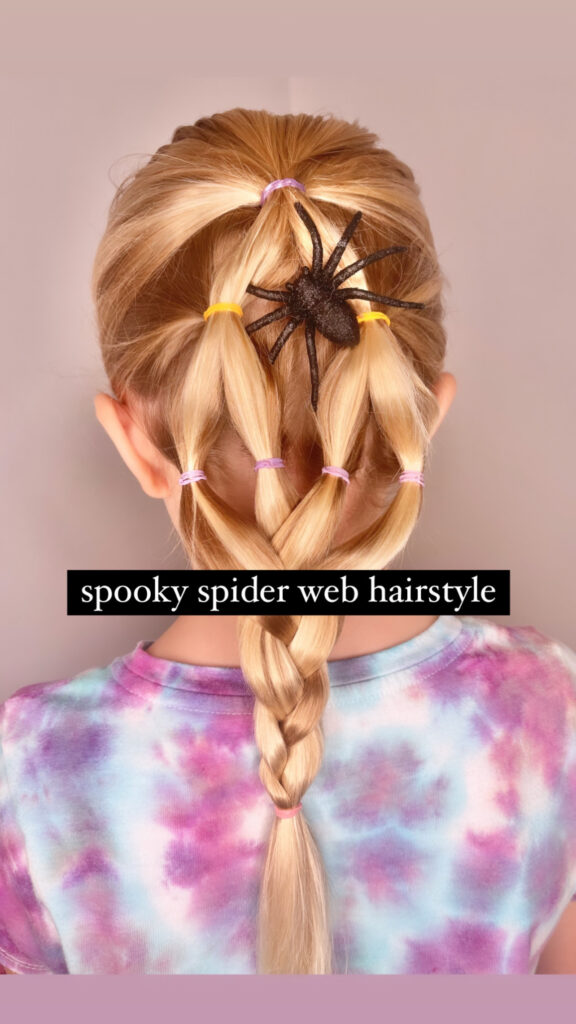 I'm all about having fun this season and it's just cute to show some spookiness through hairstyles, too!
View this post on Instagram
Hopefully, you'll try some of these cute hairstyles for Halloween!