'Tis the season! If you're looking for some pretty and fun holiday hair accessories, I've got you covered. There's nothing I love more during the holiday season than having some fun with Victoria's hair. If you're someone who isn't that great at doing hair, I love that hair accessories are there for you to play with and enjoy.
Holiday Hair Accessories
There are tons and tons of holiday hair accessories out there. I'm someone who loves to have some fun and find some with lots of bright, bold colors. I feel like if you're going to have some fun with your hair for the holidays, have some FUN!
I know that there are a ton of places that sell Holiday Hair Accessories, but I love to shop at Claire's for some seasonal hair fun. They always have great options and the price points are always fairly reasonable.
6 Favorite Holiday Hair Picks from Claire's
Christmas Jingle Bells Hair Ties – 2 Pack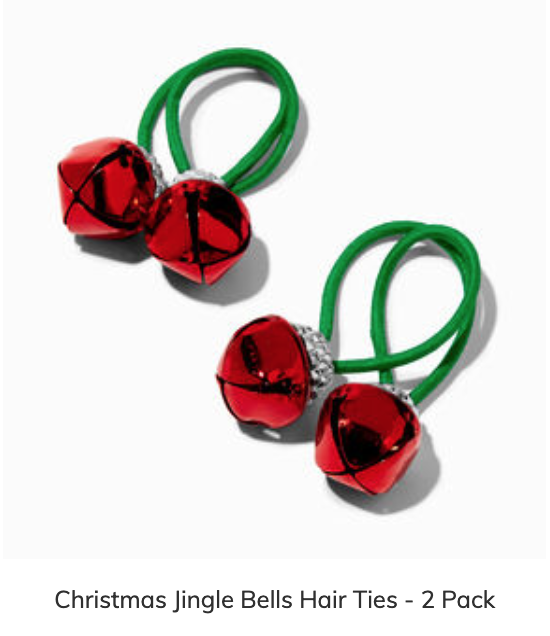 You'll jingle all the way, all holiday season long, when these fun and festive hair ties are wrapped around your ponytails or braids! They'll look great with all of your Christmas outfits.
Pack Size: 2
Material: Elastic, Metal
Suitable for ages 3+
Buy them here.
Christmas Icons Glittery Snap Hair Clips – 6 Pack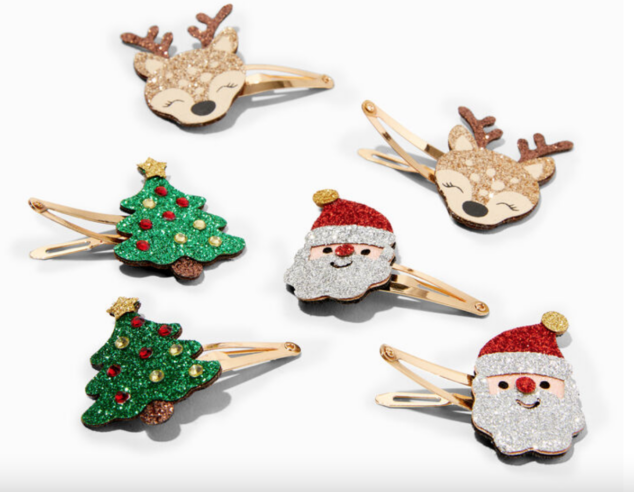 These hair clips add festive holiday style to your hair. Designs include reindeer, Christmas trees, and Santas, all covered in glitter.
Pack Size: 6
Closure: Snap clip
Material: Plastic, Metal
Buy them here.
Christmas Gemstone Covered Headband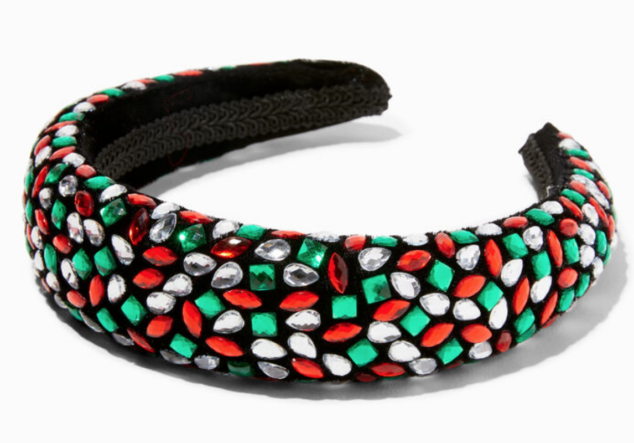 You'll glisten as brightly as a Yuletide tree when you're wearing this festive headband! The thick, padded black headband is covered all over with faux gemstones in different shapes and holiday colors. It instantly dresses up any outfit!
Buy them here.
Christmas Giant Sequin Bow Hair Tie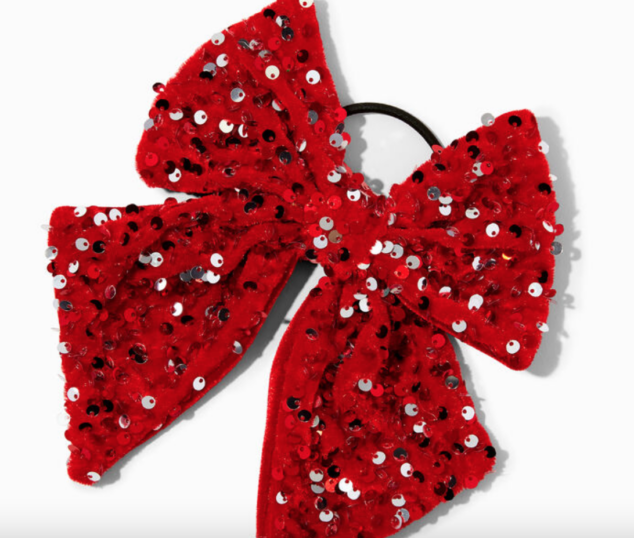 Wear your hair up with this fancy bow hair tie! This Christmas hair accessory is adorned with festive sequins for the perfect holiday look.
Dimensions: 6 in. W \ 15.24 cm W
Elastic stretch
Material: Elastic cord
Buy them here.
Christmas Reindeer Antlers Headband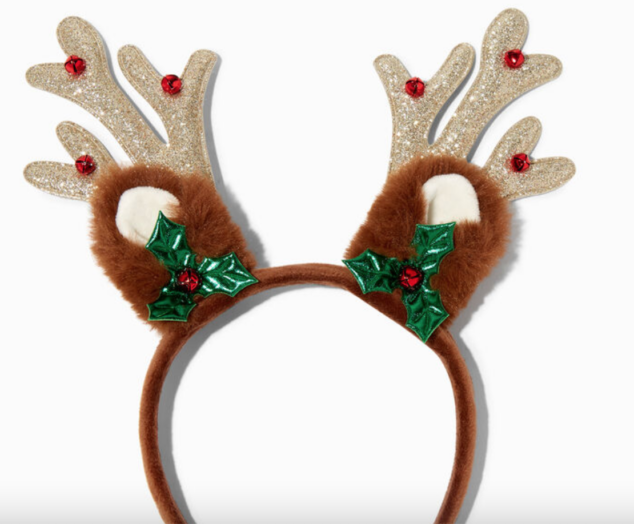 This festive headband is perfect for adding a holiday touch to any outfit, all season long, no matter which one of Santa's reindeer you choose to be (we suggest Cupid or Vixen). It's perfect for school or work Christmas parties, parade-watching, caroling, and lots of other holiday events. The brown furry headband features plush ears, glittery antlers with red jingle bells, and sprigs of green holly with more bells.
Buy them here.
Christmas Pom Pom Hair Ties – 6 Pack
Add holiday flair to your hair with this sparkling six pack. Pom pom decorations are paired with elastic bands for ample stretch on even the thickest hair.
Pack Size: 6
Material: Elastic
Buy them here.
These are just 6 of the cute holiday hair accessories that you can get at Claire's. There are tons more that are seasonal and fun. Make sure you check out the full list of all of them and have some fun shopping!
Shop here for all of the hair accessories.