This week Dunkin' franchisees in RI & Bristol County, MA will be donating 25 cents from every donut purchase to the Rhode Island + Massachusetts Special Olympics. What makes this extra special is that this annual fundraiser has raised more than $3,000,000 for the Special Olympics over our 30-year partnership.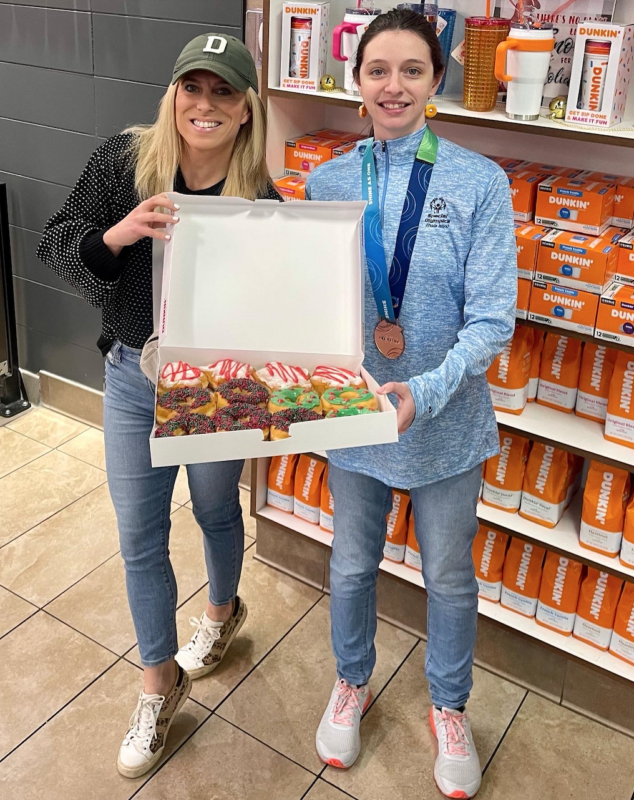 There's nothing I love more than brands I love doing incredible things. I'm so happy this week to spread awareness and support Dunkin's participation in helping to raise money for the Special Olympics.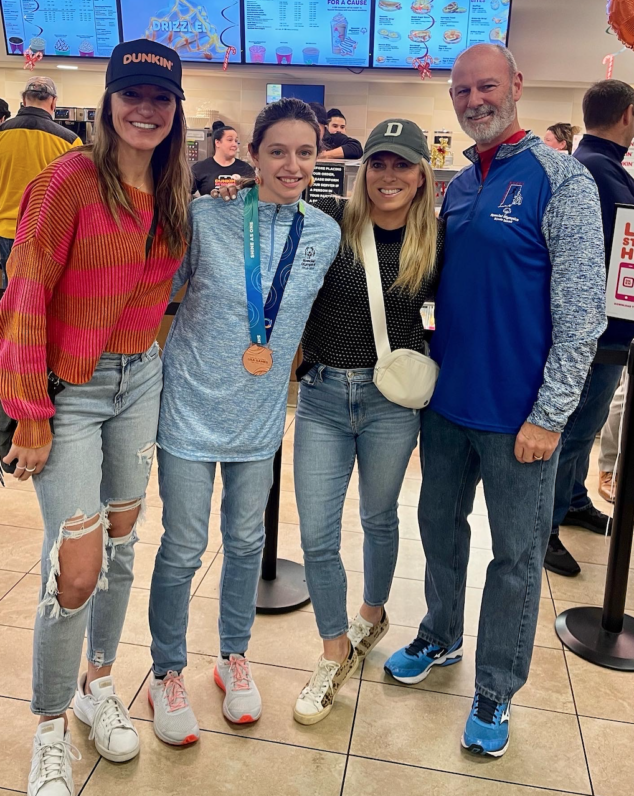 I had the pleasure today to meet and chat with Sarah LaBreche at a fun @dunkin event today raising awareness for their latest Special Olympics x Dunkin' fundraiser. Sarah competes in the Special Olympics in 5 events… basketball, track & field, bowling, golf, and snow-shoeing. She's incredible and was so wonderful to chat with, along with her father, who also coaches.
Please make sure you stop in your local Dunkin' this week to support the Special Olympics. It's as easy as one donut purchase and that 25 cents will go a long way! This is something that's very near and dear to my heart and I'm happy to do what I can to raise awareness.