Looking for some pretty ponytails? Here are 2 easy hairstyles for you to try. I'm all about wearing my hair up and out of my face and I love doing the same for my daughter, too. There are SO many ponytail hairstyles that you can do, so I always think it's fun to share what we're loving at the moment.
Pretty Ponytails – 2 Easy Hairstyles for You To Try
When I was little my mom would put my hair up all the time. She would always find some clever way to make a basic ponytail look extra pretty. I love doing the same with my own daughter. I love showcasing something different rather than just a basic pontail.
When it comes to creating easy ponytail hairstyles for my daughter, I need something that will take just minutes to create. I don't have the time in the morning to do anything that will take an extended period of time. Quick and easy is the name of the game.
Simple Braid Updo
Here is one of my all-time favorite ponytail hairstyles. This is a cute one that doesn't require a lot of work and really comes out looking adorable. This is also one that works for any age, so don't let the fact that I'm doing this on my daughter stop you! 🙂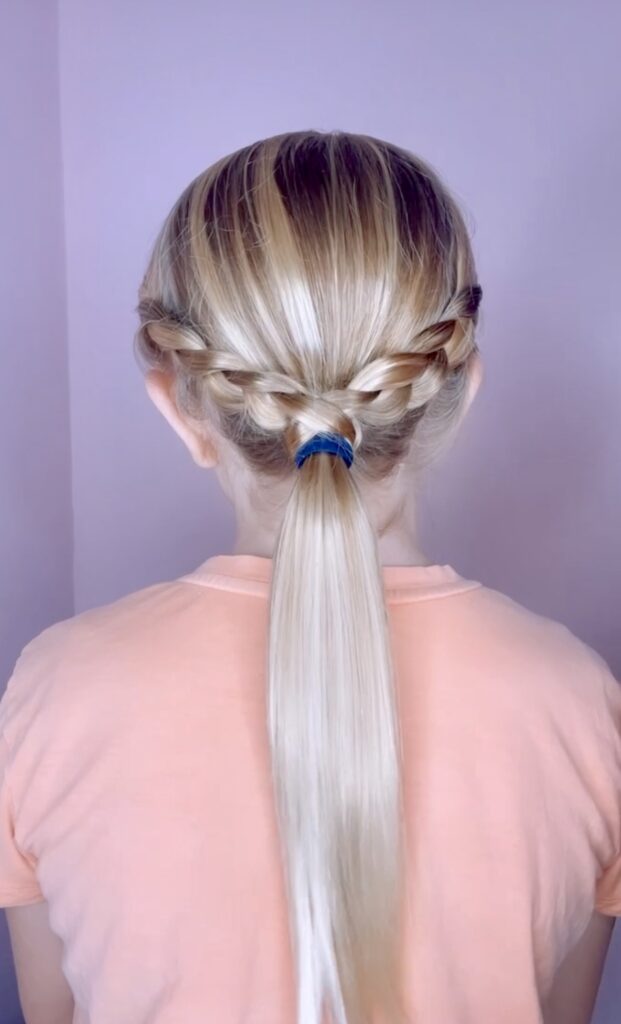 What I love about this hairstyle is that it's so simple. You divide the hair into 3 sections, with side ones being a little smaller than the middle one. Braid the side sections. Take the middle one and topsy tail it, then pull the braids through the topsy tail opening. It comes out looking so pretty!
See the full hair tutorial below:
View this post on Instagram
Twist Ponytail Hairstyle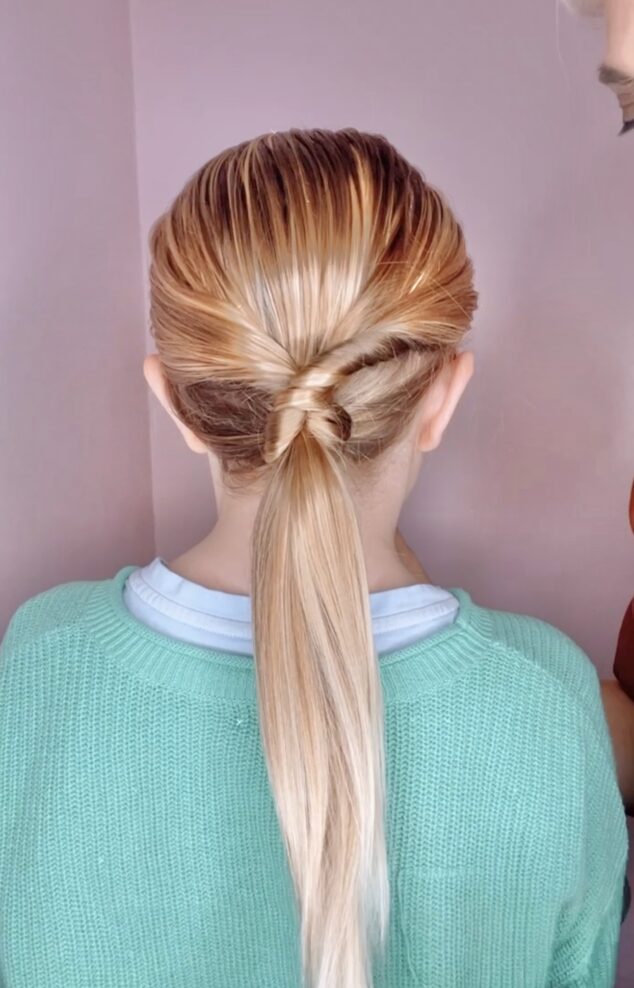 This next one is a cute ponytail hairstyle, but most importantly… SUPER EASY! I actually love how this one looks when it's done because it's so pretty. The twist is just really cute and can be dressed up or down for any occasion.
See the full hair tutorial below:
View this post on Instagram
I just love both of these ponytail hairstyles and would love to know if you try them out. I promise you'll love them and want to add them to your normal hair rotation.
I strongly suggest you try a leave-in conditioner spray, too. I always use one before I do any hairstyles on Victoria's hair.
This is a great leave-in conditioner spray product to try: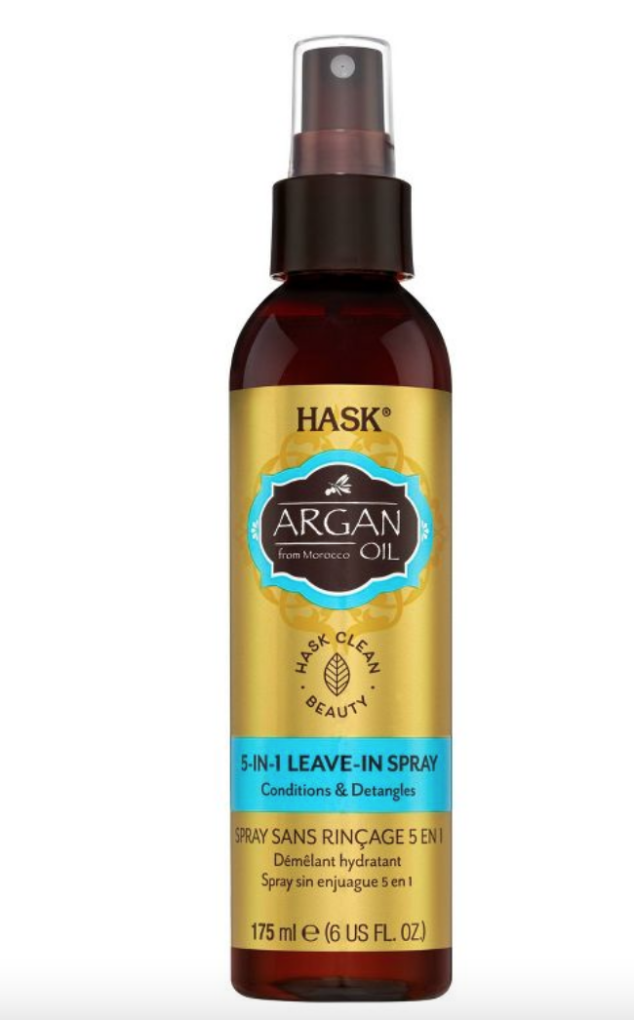 If you're looking for another easy hairstyle to try, check out this simple and pretty braid hairstyle.