Looking for an easy braid hairstyle for school? I've got a hairstyle you will love because it's so quick, yet so pretty, too.
Easy Braid Hairstyle for School
When it comes to easy hairstyles for school, I'm all about hairstyles that take less than 5 minutes. Nobody has time in the morning (or not normally) for an hour of hair time. You need to have quick ones to do that you can pull together in a flash.
This is one of those adorable and pretty braided hairstyles that you can do. I love this one because it's minimal effort but looks like it's so much more complicated than it actually is.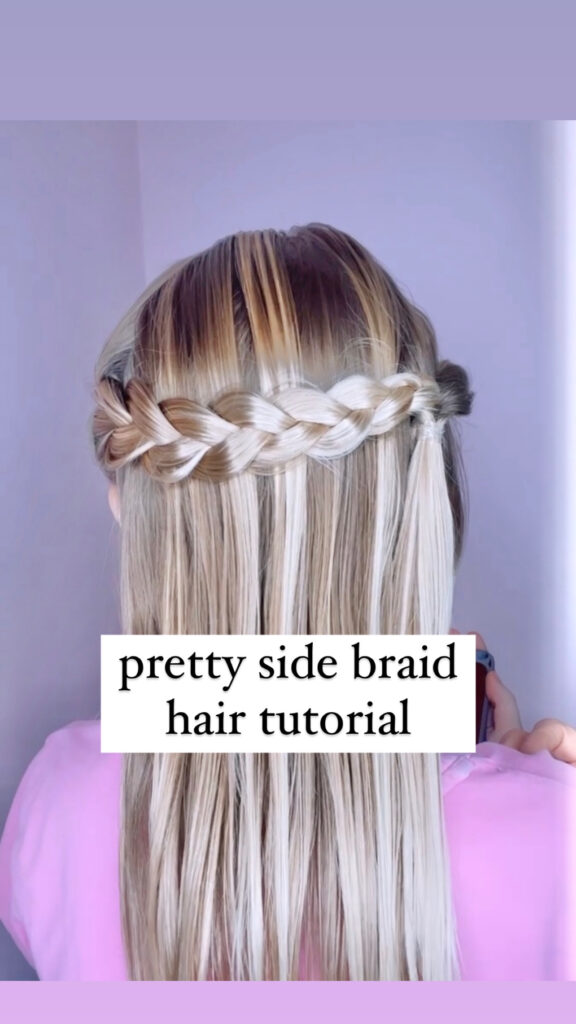 I'm going to share the full hair tutorial below:
View this post on Instagram
Feel free to add some cute hair accessories to this hairstyle, too. I feel like this one can easily be work to school, parties, or any special occasion. It's just a super pretty hairstyle that is perfect for anyone who wants to wear their hair down.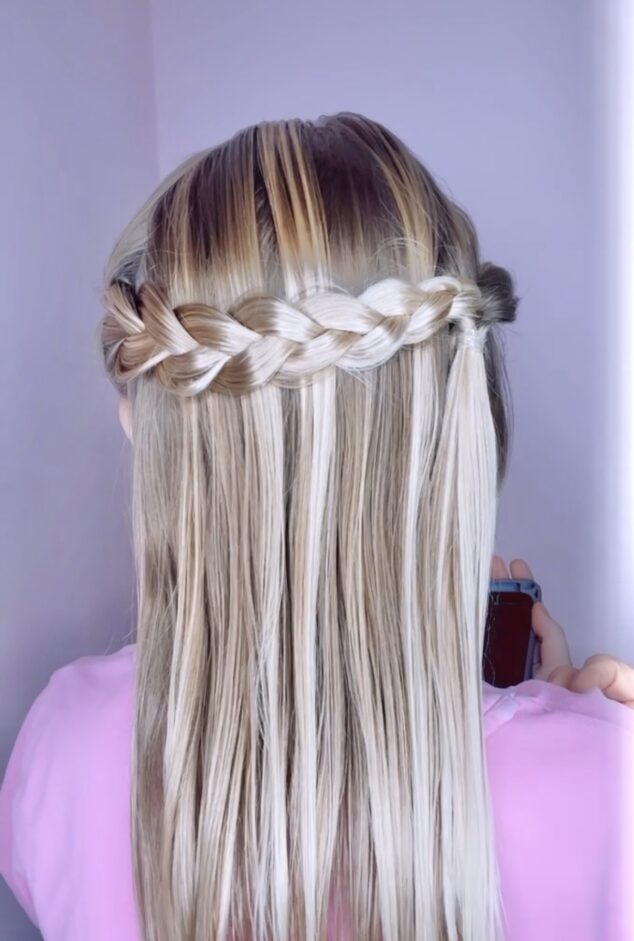 Tips for School Hairstyles:
1. Make sure you let your child know how long you think the hairstyle will take. There are some that take a lot longer, and Victoria loves to be prepped ahead of time if she think it will be a "long" one.
2. Have your child help you out. Have them hand you a brush, bobby pin, hair elastic, etc. Getting them involved certainly does help.
3. If your child has a tough time sitting still, grab a book or a device for them to watch while you do their hair. This works like a charm.
I strongly suggest you try a leave-in conditioner spray, too. I always use one before I do any hairstyles on Victoria's hair.
This is a great leave-in conditioner spray product to try: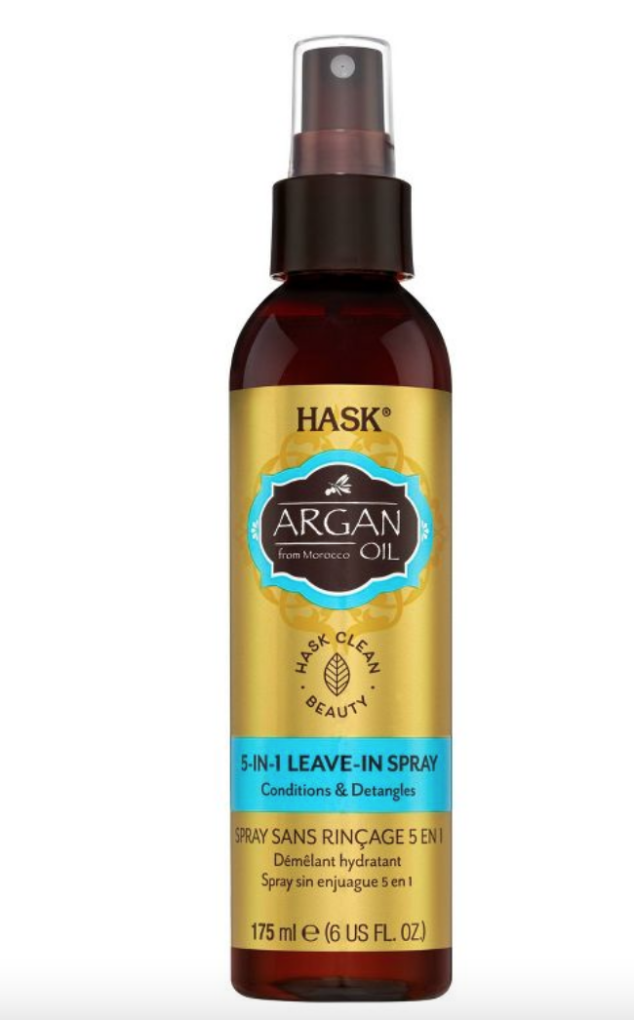 1 miracle product, 5 amazing benefits! Formulated with argan oil from Morocco, this specialty blend of ingredients is designed to pack your strands with moisturizing and conditioning agents that help restore dry, damaged hair. 1. Conditions & detangles 2. Adds shine 3. Repairs & controls frizz 4. Provides thermal protection 5. Moisturizes to prevent breakage HASK offers products that are kind to you, kind to the planet and kind to all. Free of: sulfates, parabens, phthalates, gluten, drying alcohol and artificial colors. HASK Clean Beauty | Cruelty-free | 0% Sulfates & Parabens
Shop here.
If you're looking for more school hairstyles, check out:
20 Easy Back to School Hairstyles