As bittersweet as it is for me, William has officially been sent his dorm room assignment for next year. We have the building he'll be in and the exact dimensions of his dorm room which means it's now time to SHOP at BJ's Wholesale Club for all his college essentials.
College Dorm Shopping Haul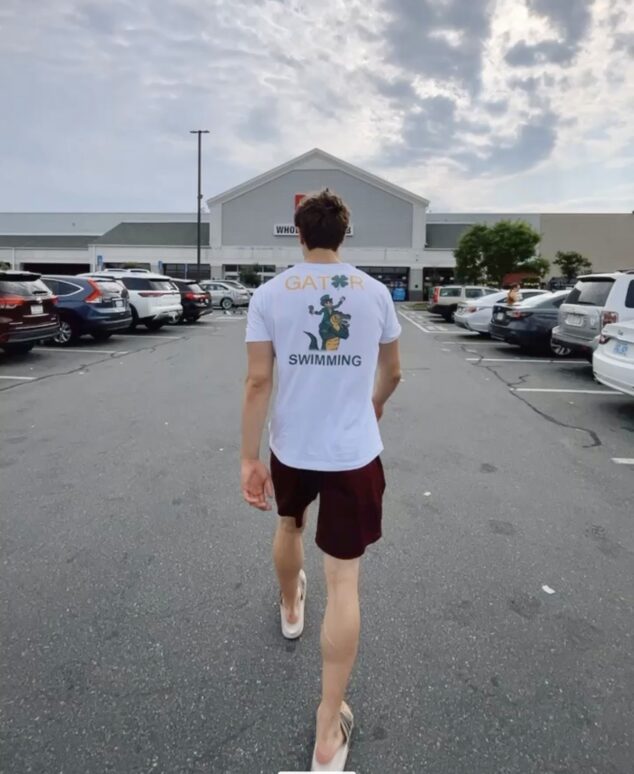 This is the first time we've ever shopped for a dorm room, and even though I know there will be multiple dorm room hauls with William, this was our very first one and my heart was both equally happy and sad at the same time for him.
William will be attending Dartmouth College and they've sent each student a list of all of the essentials that will be needed for dorm life, so we thought it would be good to start with his bedding on our first trip. BJ's Wholesale Club had a ton of options when it came to comforters, pillows, plush blankets and sheets. William isn't really worried about a color scheme or anything for his dorm room, so I suggested to go with neutral colors… so we bought a mix of gray, beige and blue bedding items. I was so impressed by the options, the assortment and really excited to see Berkley Jensen, one of BJ's exclusive brands, have so many varieties of colors and patterns at such a high quality.
While we were there, we also picked up a calendar for William's wall, along with a desk organizer. It was good to hear that his dorm room comes with a desk, but I wanted to make sure he had desk essentials to keep everything organized for him. They had a bunch of great items for desk organization, and also all the necessary essentials for school (pens, pencils, markers, etc.) … which I will share in another one of our hauls! 🙂
This is a brand-new stage of parenthood for me and honestly, it's an emotional time for me, but I'm embracing moments like this where I can go with William to our favorite local club and have some fun shopping for this new stage in his life that he absolutely can't wait for!
If you're going through this, too… make sure you check out all the amazing offerings that @bjswholesale has to offer for dorm room life. Truly beautiful items to make feeling like living away from home, feel like home.
*Sponsored post with BJ's Wholesale Club