There's nothing better than the summer (at least in my opinion). It's always been my favorite season of the year because I love the warm weather (and hate the cold). The one thing that does get tough for me during the summer is my hair with the humidity gets frizzy, so I wanted to share some of the best hair products for frizzy hair.
Best Hair Products for Frizzy Hair
If you're like me and have frizzy hair during the summer months, it's important to make sure you're taking care of your hair by moisturizing it and using hair products that are meant to help the frizz.
There really are a bunch of different products out there that are amazing (believe me, I've tried a ton), so I wanted to share some of my personal favorites with you. It's been a question I've been getting on my social media throughout the last few weeks, so I wanted to be able to sit down and share what I've used, tried, and loved.
Best Anti-Frizz Shampoo
OK, let me kick it off with the shampoo. Shampoo is a must for everyone and the good thing is that there are some awesome options when it comes to anti-frizz shampoos. I've been loving (2) right now that has been working great on my hair.
OK, I'm going to be honest from the start. This one is $23 for an 8 oz. bottle, but it's worth it. I promise, it really is.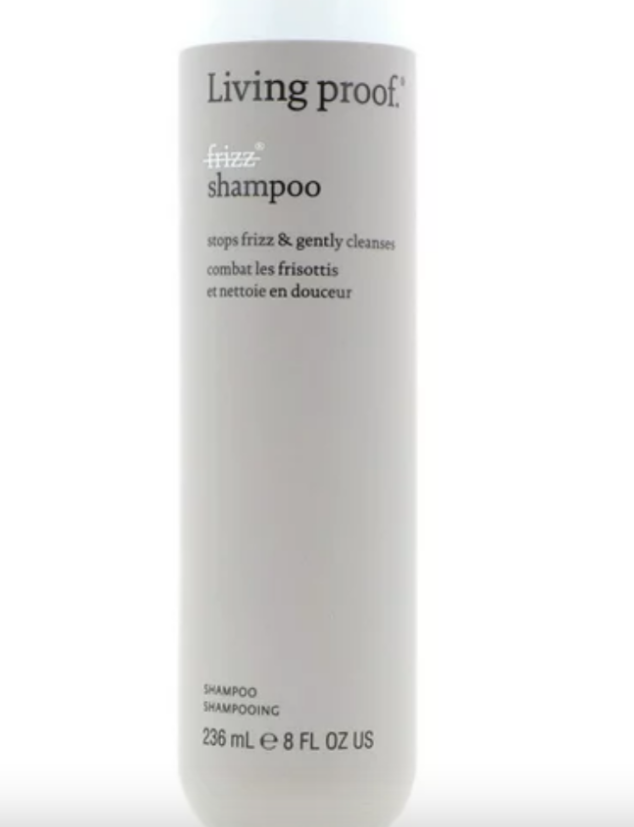 Weightlessly blocks humidity
Smooths hair strands
Nourishes and conditions
A rich lather shampoo that is the first step in fighting frizz. Your hair will look and feel smooth and soft and will stay cleaner, longer.
Buy it here.
I've been using this shampoo and conditioner duo for years since I've gotten the Brazilian blowouts, but it's also good to note that you can use this shampoo and conditioner without it, too. It really helps with keeping the hair frizz-free.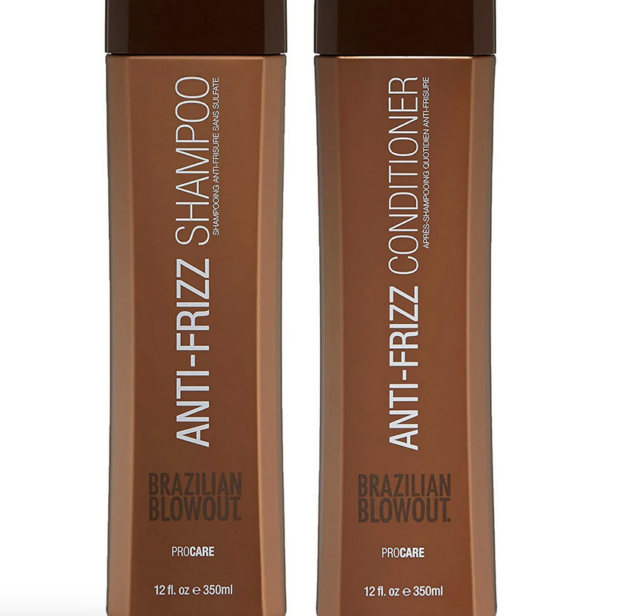 The Anti-Frizz Shampoo is a sulfate-free formula that thoroughly cleanses the hair for optimal smoothness. The Anti-Frizz Conditioner infuses the hair with vital moisture and nutrients needed to maintain smooth, strong strands. The end result is frizz free-radiant hair.
Buy it here.
Best Anti-Frizz Serum
I'm going to move on to some serums right now. I love using serums because they're great for treating your hair after your wash it and even between washes, too. These two options work great and really help keep your hair smooth.
My friend uses this and loves it. I was looking for a great serum that wouldn't be too overpriced (it's under $7) and she knew that my hair texture was the same as hers. I have thick hair and in the summer the frizz just isn't my friend in the hot humidity. This is a great product that isn't heavy in your hair and leaves your hair smooth and shiny.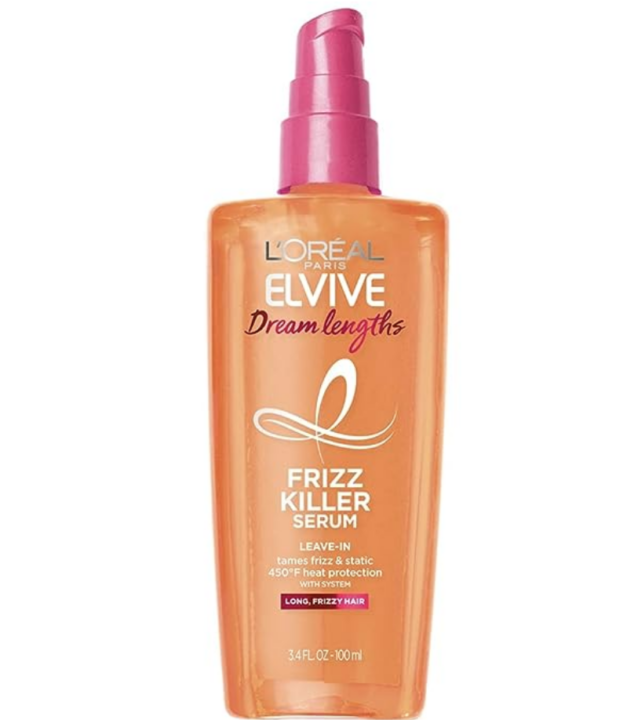 Anti Frizz Serum: This leave in serum tames frizzy hair, static and flyaways and also protects against heat damage up to 450F degrees when applied before blow drying or flat ironing

Anti Static Glide in Formula: This paraben free, silicone free, non greasy, water based leave in serum glides through hair to smooth and stretch hair's surface; Features an irresistibly sweet, floral, fruity scent
Buy here.
I love this product. This one is a winner! If you're looking for a great serum to keep the hair smooth, this is it. It's a bit more than the L'Oreal one, but it works amazing. You will absolutely notice a difference.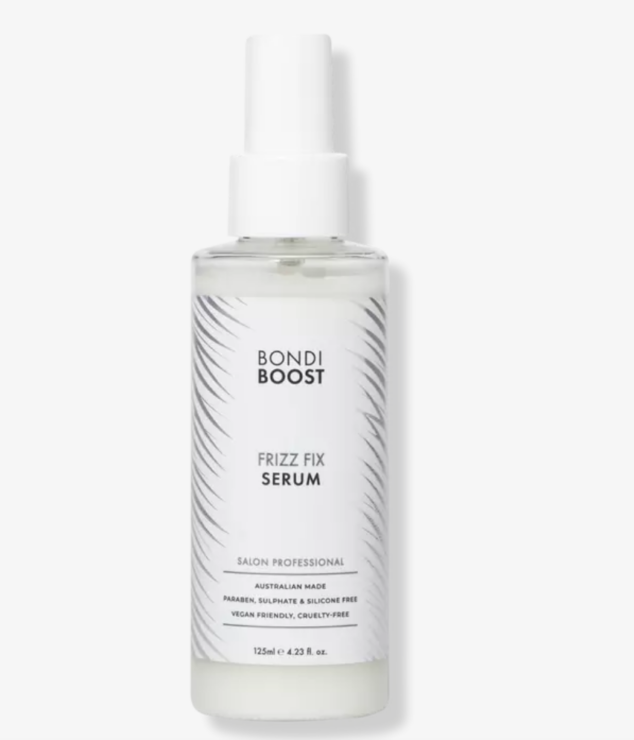 Bondi Boost Frizz Fix Serum is an anti-frizz leave-in serum that smooths frizz down and boosts shine, without leaving hair stiff or greasy. Formulated with a powerful 6-oil blend, this serum instantly tames frizz and unruly waves for sleek, luster-rich, visibly smoother hair.
Buy it here.
Best Anti-Frizz Cream
If you prefer creams or serums, here are some options for you to use. Some people aren't into creams and just want serums. And then some people don't want serums and just want creams. Here are some of the best options out there for you that I've fallen in love with for my hair.
I've recently bought a few of the Color WOW products and I'm literally WOW-ing them. And the pun is absolutely intended. I love, love, love these products because they work incredible in my hair. They're easy to use and they do exactly what they promise to do. This One Minute Transformation is a quick and obvious transformation, too.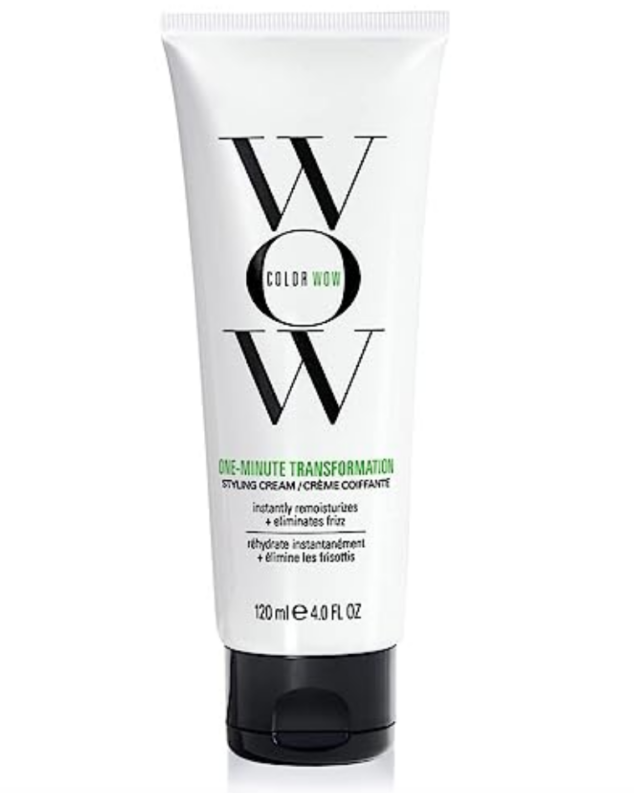 Instant on-the-spot frizz fix. No waxy, greasy buildup on hair.

Styling cream rich in Omega 3s and Avocado Oil that quickly absorbs and transforms hair's texture. Alcohol free.
Buy it here.
First off, the smell of this product is worth the buy alone. It's INCREDIBLE! I love love love how it smells, but on top of that this one works really well in the hair to beat the frizz. It's not heavy in your hair, which is a HUGE bonus and it really adds some shine, too.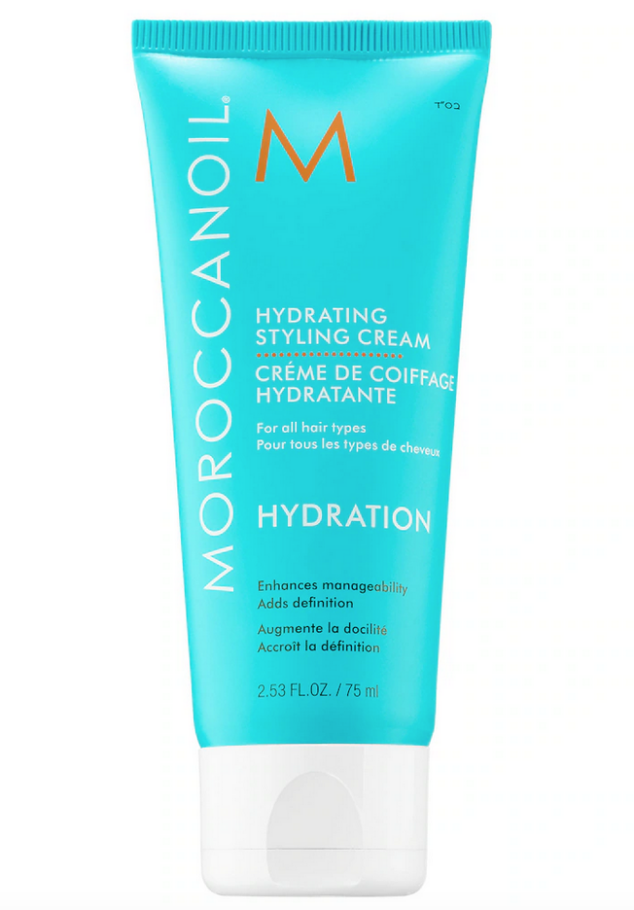 What it is: A leave-in hair styling cream that's infused with argan oil and anti-static ingredients to condition, hydrate, and reduce frizz.
Hair Type: Fine, Medium, and Thick
Hair Texture: Coily, Curly, Straight, and Wavy
Hair Concerns:
– Dryness
– Frizz
– Hold and Style Extending
Key Benefits: Prevents Dryness, Fights Frizz, and Maintains Hold
Buy it here.
Hopefully these anti-frizz hair products help you out! There are a TON of some of the best anti-frizz hair products out there, so feel free to share with me what you love, too.