Martha's Vineyard has always been one of our favorite destinations to travel to as a family. There's just something about arriving on the island, almost instantly I feel the weight of the world off of my shoulders. It's just such a relaxing and beautiful place to visit whether you're going for the day, the week 0r (lucky you!) longer!
Where To Go When Visiting Martha's Vineyard
We recently just traveled there with our 5 kids as a "last family trip" before our oldest heads off to college. The ages of my kids are 18, 17, 16, 15 and 10 years old. When we're looking to travel anywhere together, I like to make sure there's something to do for everyone and thankfully Martha's Vineyard fits the bill!
The second I started sharing our trip on social media, I had people reach out asking for the best places to go while visiting there. As much as I'm someone who loves to hang at the beach, I also love to keep my family moving and doing some extra-fun things, too.
I thought it would be fun to recap (6) things you absolutely, positively need to make sure you do and go while visiting Martha's Vineyard. I want to keep it simple for families because I know it can be overwhelming to travel and the easier it is for me to navigate recommendations from family and friends when we're traveling, the better!
Flying Horses Carousel
Visiting this carousel has been a McClelland family tradition since the kids were little. And in all honesty, I remember going here when I was a kid, too with my parents! It's just such a fun activity to do while you're visiting.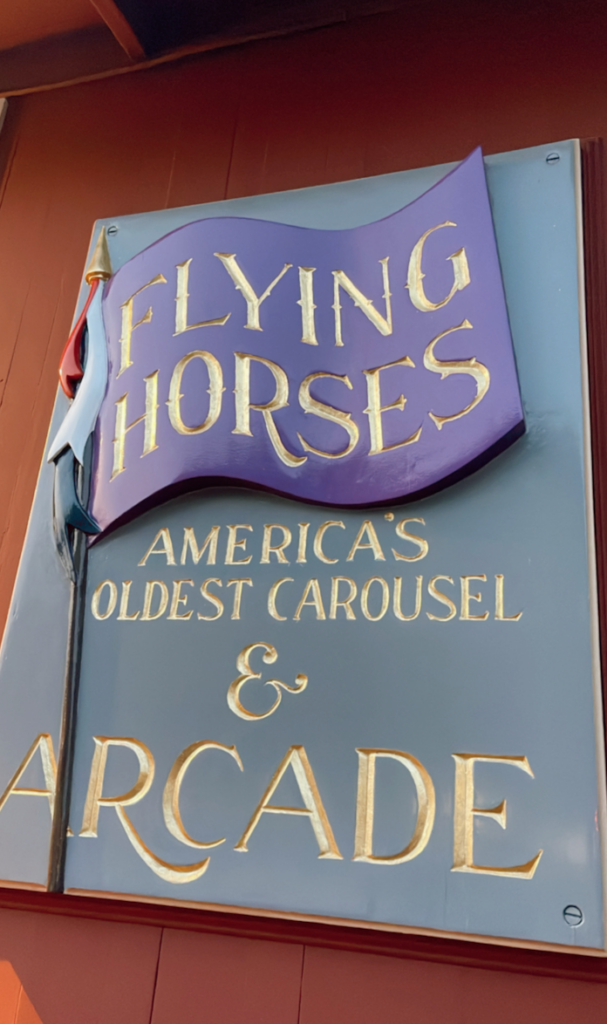 The cool thing about the Flying Horses Carousel is the history behind it:
The Flying Horses Carousel is the nation's oldest platform carousel. Since 1884, the Flying Horses Carousel has delighted visitors in the town of Oak Bluffs.
Constructed by Charles Dare of New York Carousel Manufacturing in 1876, it is one of only two Dare carousels that still exist. Originally operated as an attraction on Coney Island, it was moved to Oak Bluffs in 1884 and includes stationary carved wooden horses with manes and tails of real horsehair and inset glass eyes. Each horse is brightly painted and fixed to the rotating platform by a metal post.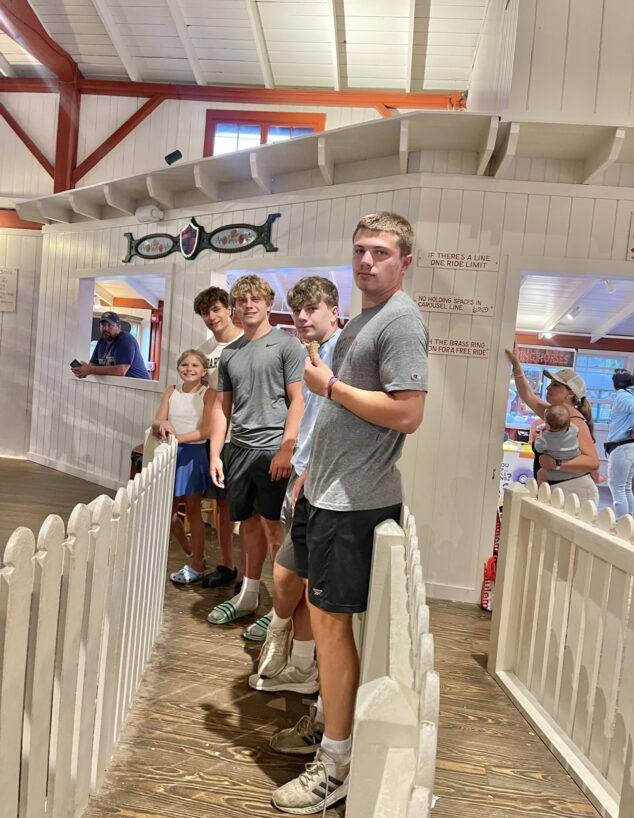 It was so much fun watching my kids go round and round on this carousel! Victoria, William and Henry even all got the golden ring! And if you get the golden ring you get a free ride!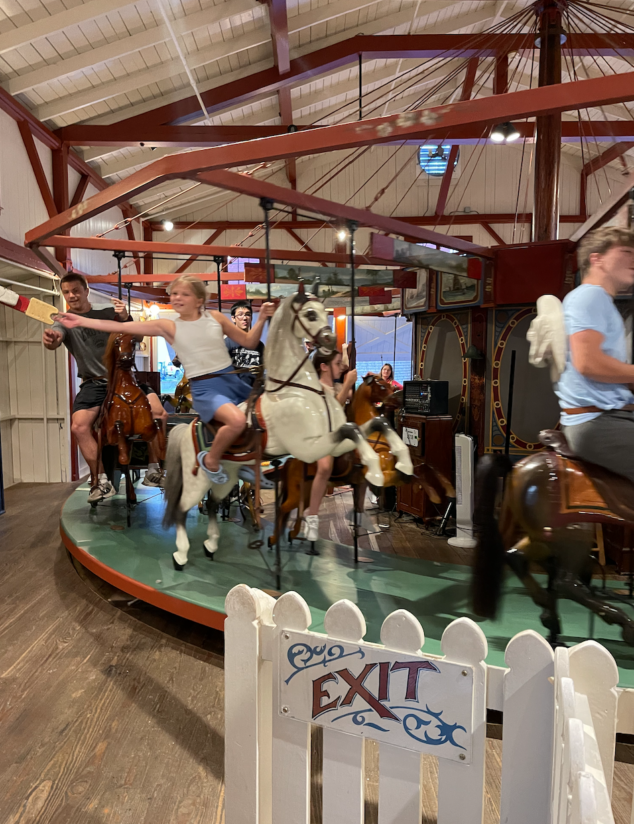 If you've never been, make sure you GO! It's for ALL ages (I even had fun going on this, too!).
Here's all the information about it.
Morning Glory Farm
Make sure you add this to your list, ASAP! We had the most incredible time touring the Morning Glory Farm, the incredible farm stand/store and also enjoying the most incredible breakfast at the Morning Glory food truck. For me personally, this was my favorite spot to tour and visit while on the island.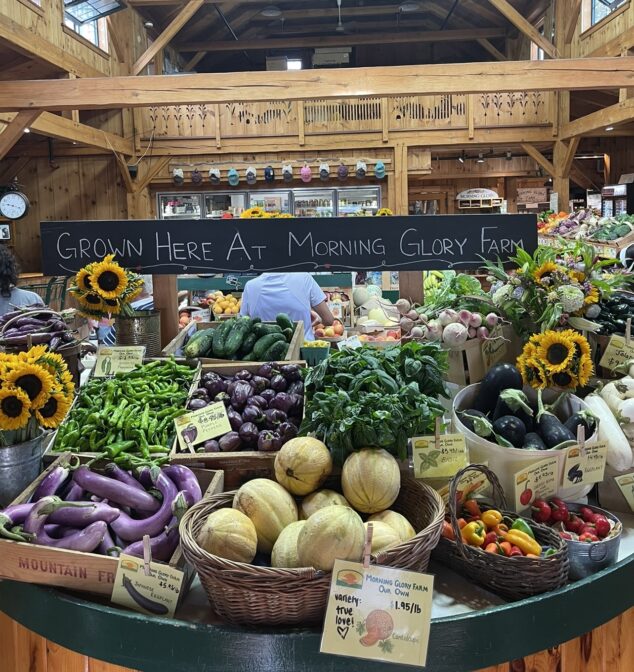 What makes this farm so special?
Morning Glory Farm started in 1975 by James and Deborah Athearn, grows about 60 acres of vegetables and small fruits here on the island of Martha's Vineyard.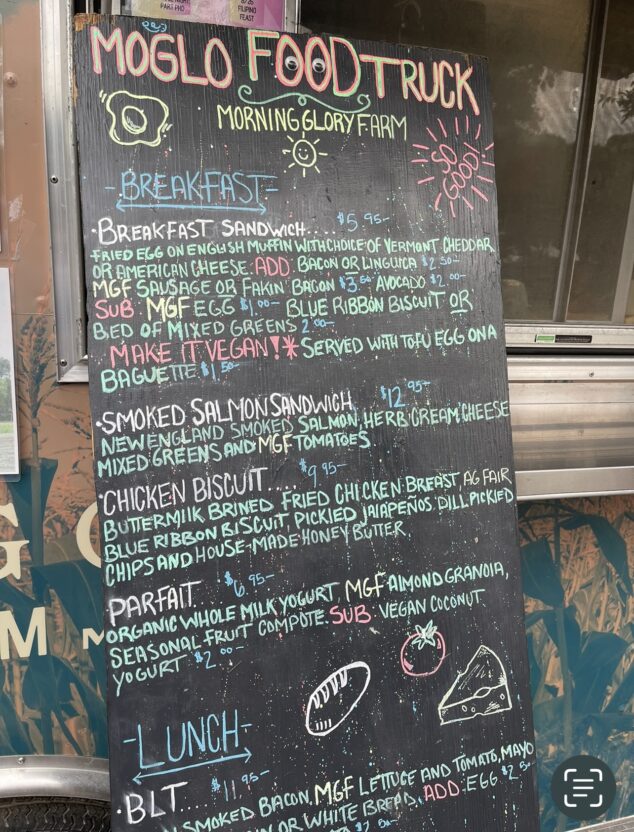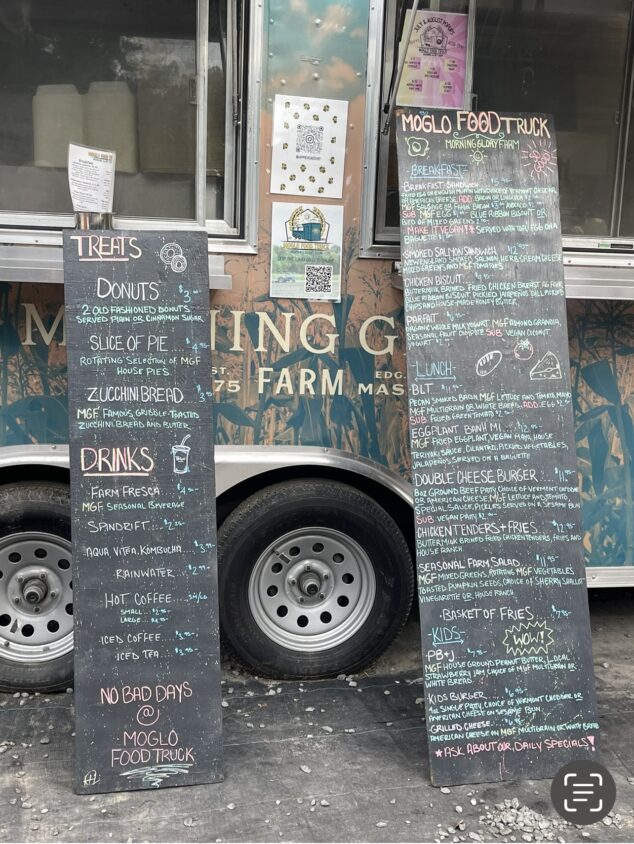 You feel the passion and togetherness of the farm as you walk around. We were lucky to have a wonderful guide, Martha was us showing us all the beauty that Morning Glory Farm has to offer.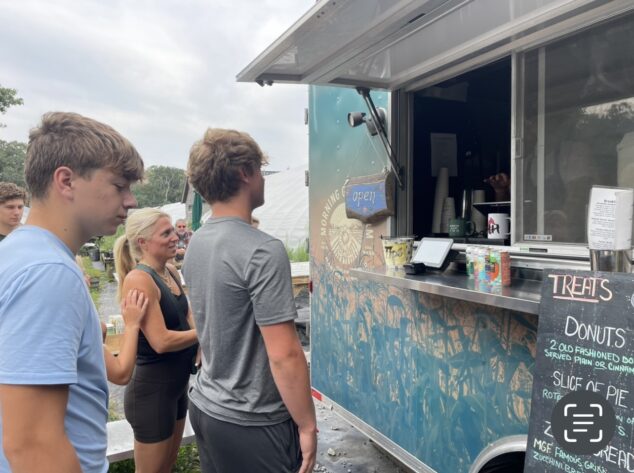 With a mission of:
To cultivate land on Martha's Vineyard to produce fresh vegetables, fruit, flowers, meat and eggs for local sale, creating an economically and environmentally sustainable farm that will enrich the lives of our family members, employees, and customers for generations.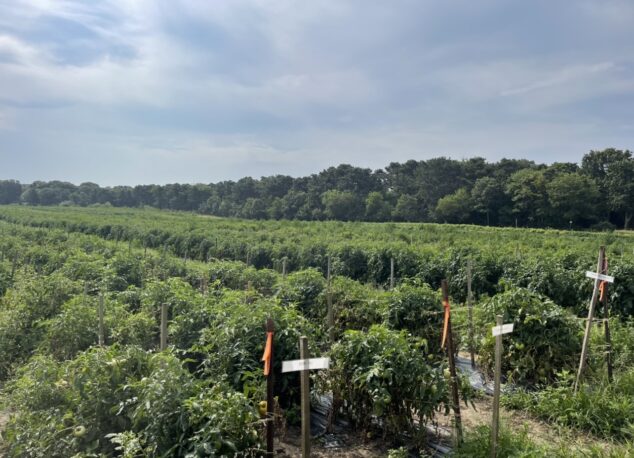 As a corollary to the above we strive to promote fairness, respect and trust in all relations between the family, the employees and the public, to grow in professional competence and kindness toward others, to choose healthy options for our bodies and minds, to improve our communities and protect the land that feeds us.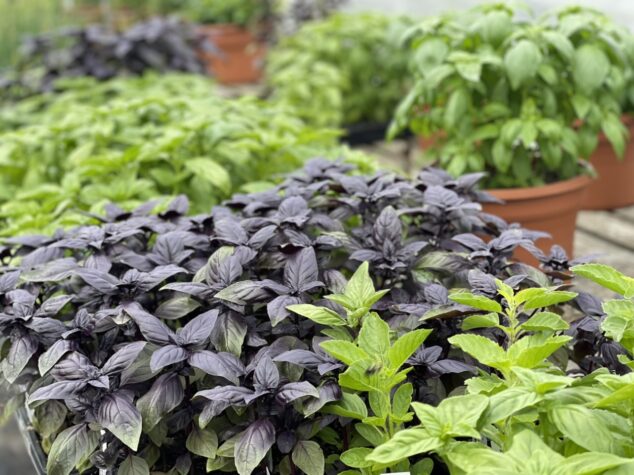 They hosted us for breakfast, which was out of this world. If you're looking for a breakfast spot, this is it. We had breakfast sandwiches and fruit parfaits… and I have to say, my sons said that the sandwiches were the best ones they've ever had! The meat, cheese and eggs… everything fresh and delicious.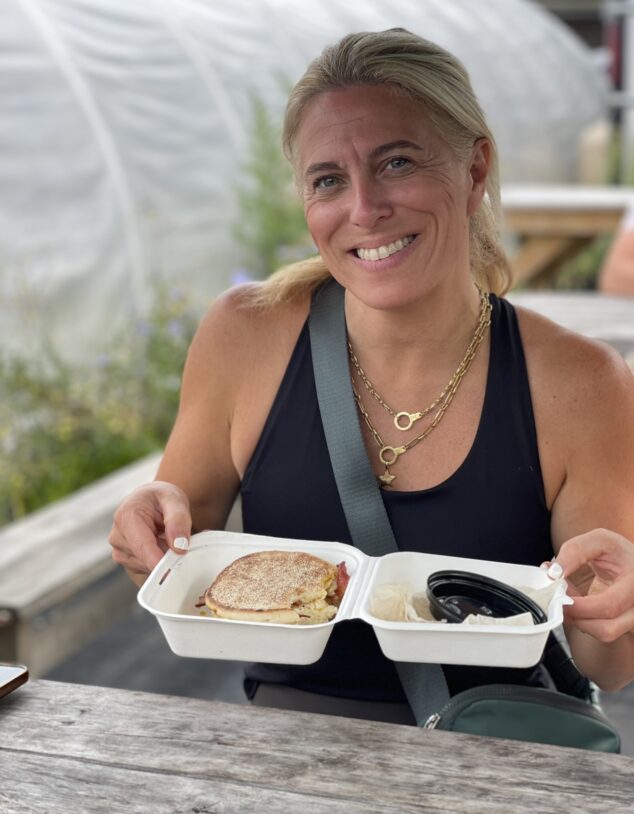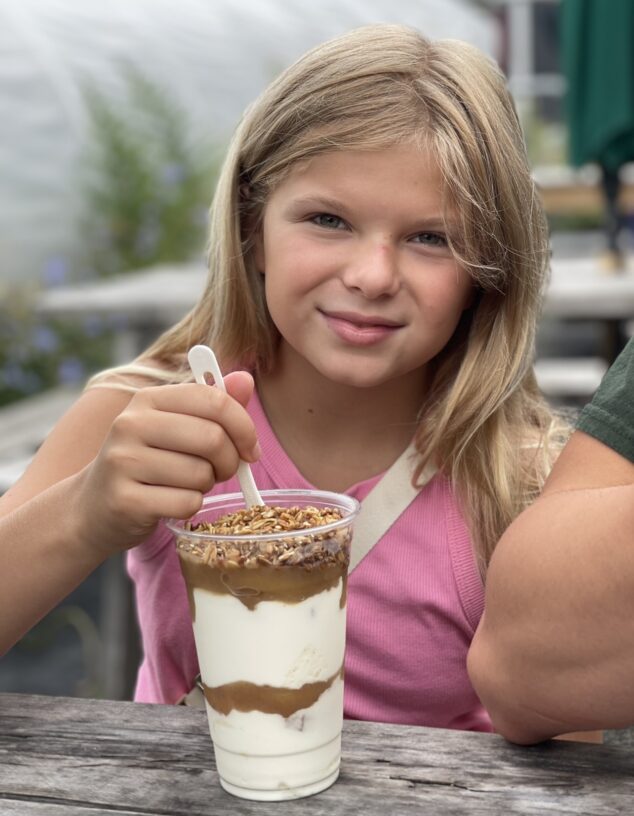 As we toured the store, it was incredible to see all of the fresh produce. I couldn't get over the freshness and the beauty of the fruits and vegetables. Martha let us know that corn, tomatoes and eggplant are popular produce items there and it was evident by how gorgeous they were that they were a BIG hit!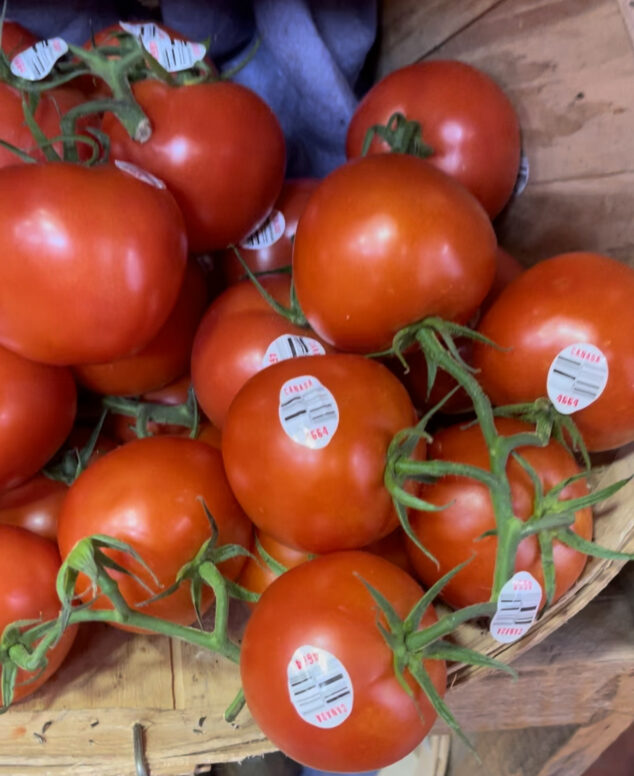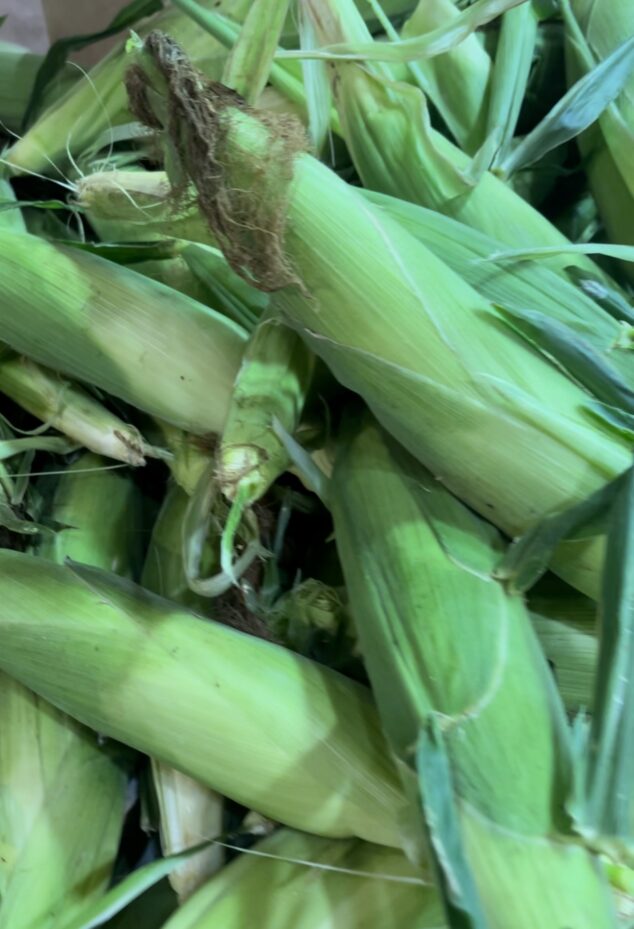 We also… which was a cool bonus… discovered that my husband's product (he co-owns The Backyard Food Company) was in the store, too! We were ecstatic to see it!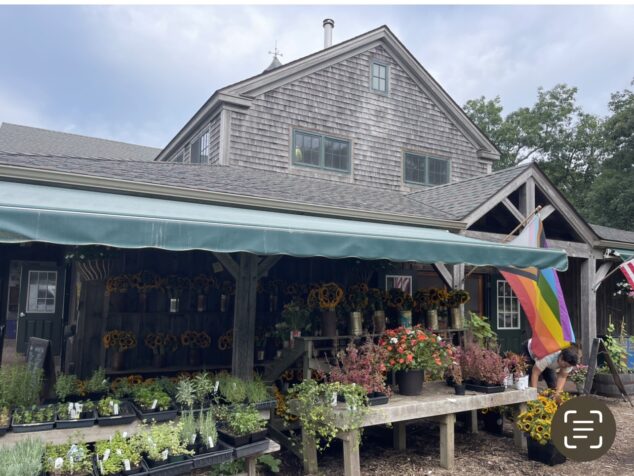 I highly recommend stopping in for a bite and visit.
290 West Tisbury Rd., Edgartown, MA 02539
Summer Hours (Effective 7/5/2023): Open 8:30-6:00 Daily
(508) 627-9003
[email protected]
Mad Martha's
If you're getting ice cream on the island, it has to be from Mad Martha's. It's an institution on the island and it's INCREDIBLE. When I was a kid, I remember waiting in line for ice cream here for over 30 minutes because there was NO other place I would go! Fast forward thirty-five years… still the same for me! I knew we needed to come here for our ice cream treat.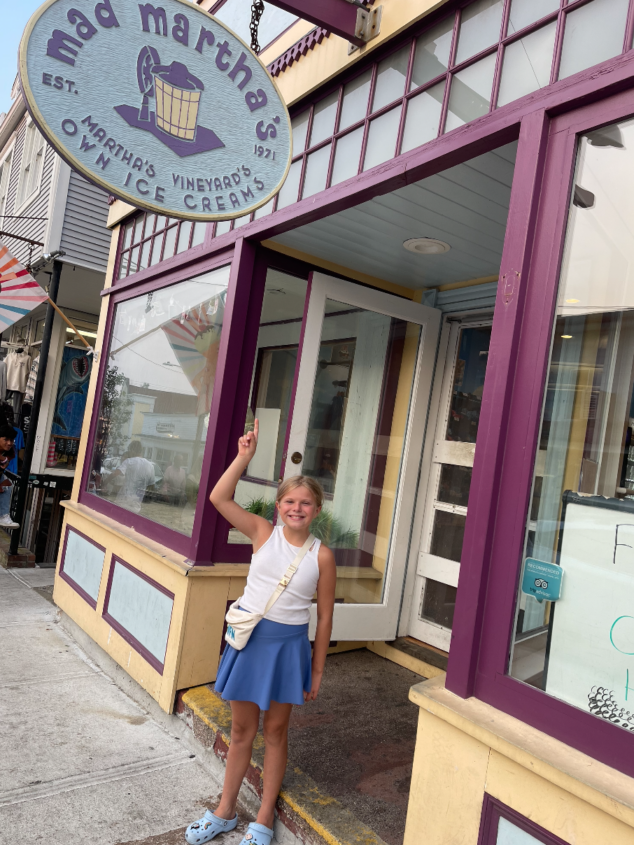 Lucky us, Mad Martha's hosted us for some ice cream. It was beyond kind of them and we were in absolutely ice cream heaven enjoying the deliciousness.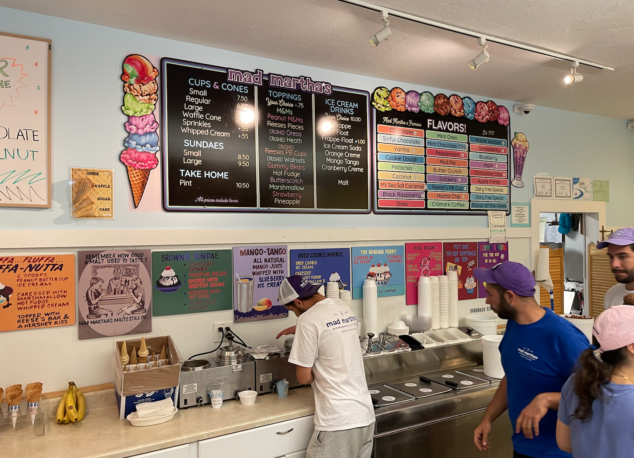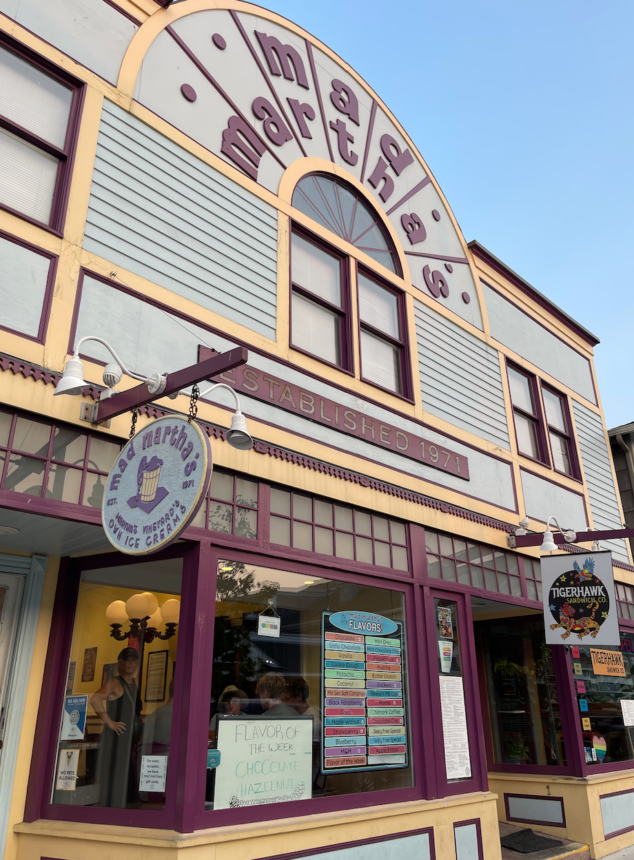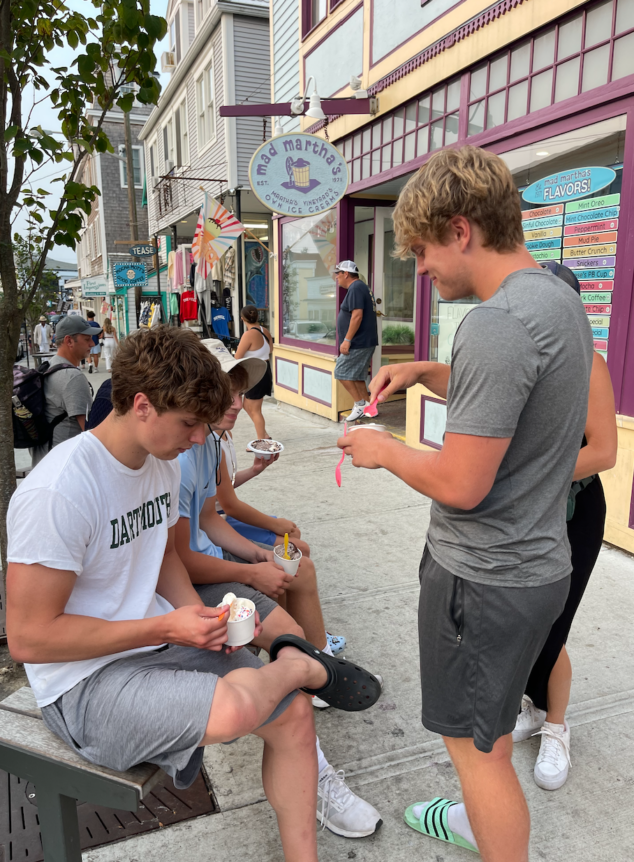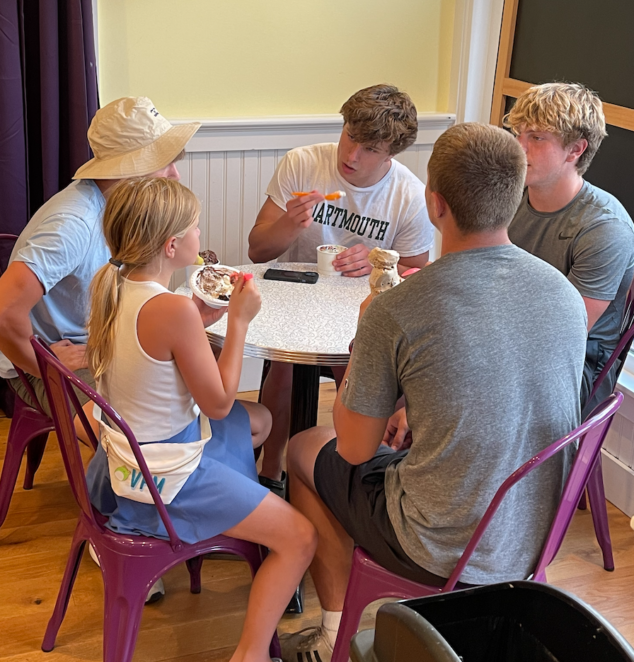 The best part was watching my 5 kids devour each and every bite of their ice cream. There's just something extra special about Mad Martha's… it's a place that you love bringing your family back to year after year after year.
Where to find:
EDGARTOWN
7 N Water St, Edgartown, MA 02539
Hours: 12p-10p | 7 days a week
OAK BLUFFS
12 Circuit Ave, Oak Bluffs, MA 02557
Hours: 12p-10p | 7 days a week
VINEYARD HAVEN
24 Union Street, Vineyard Haven, MA 02568
Hours: 12p-10p | 7 days a week
Find out more information about Mad Martha's here.
Chappaquiddick
It's funny, one of the first things my son Henry asked when we arrived on the island was if we could be taking the "quick ferry" to Chappy.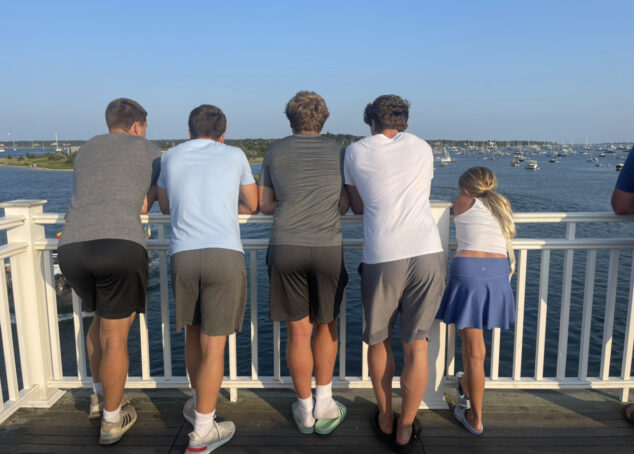 We used to do this every single time we visited when we were kids. We didn't have the time to visit the entire island this time around, but we did walk over to the Chappaquiddick ferry and watch from the dock.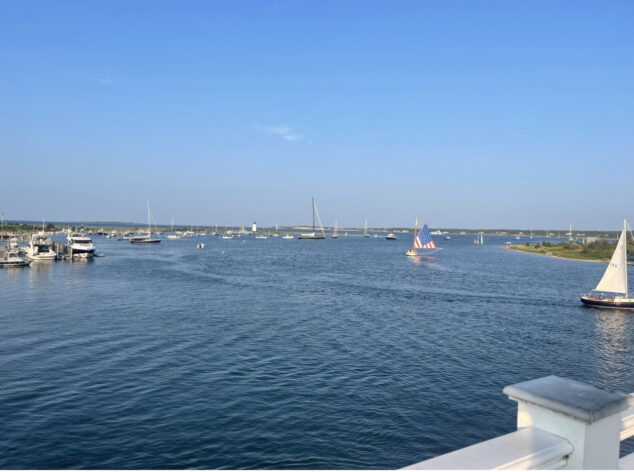 The sunsets over there are gorgeous and it's so beautiful watching the boats go in and out. Not to mention, you have such an incredible view of Edgartown's coastline, as well as have fun watching the ferry go back and forth. It's peaceful, that's the best way for me to describe it.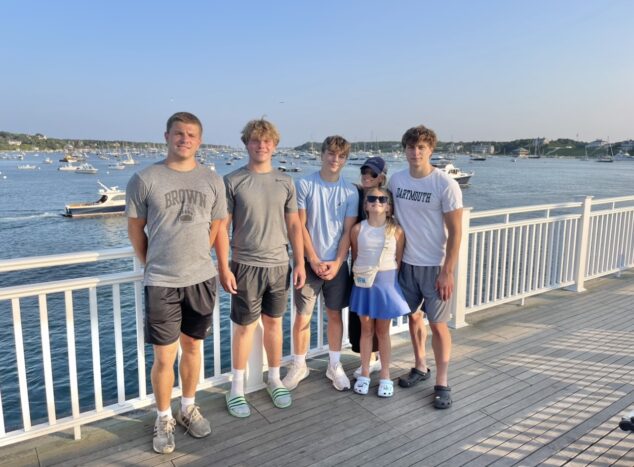 I think we stayed for a little over an hour just enjoying the sights, taking photos, chitchatting with people, and watching families walk around.
It's one of my favorite things to do while we're there.
Here's the info for the Chappy Ferry.
Waterside Market
When we were on our way over to the island from Woods Hole, a woman next to us suggested Waterside Market for breakfast or lunch. I'd never heard of this pace before, but she said it's the only place she'll go for lunch when she's on the island.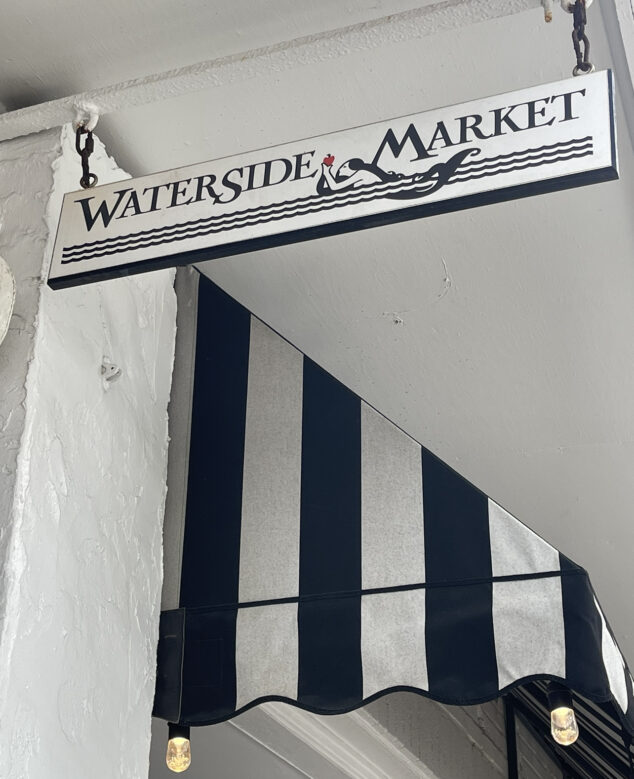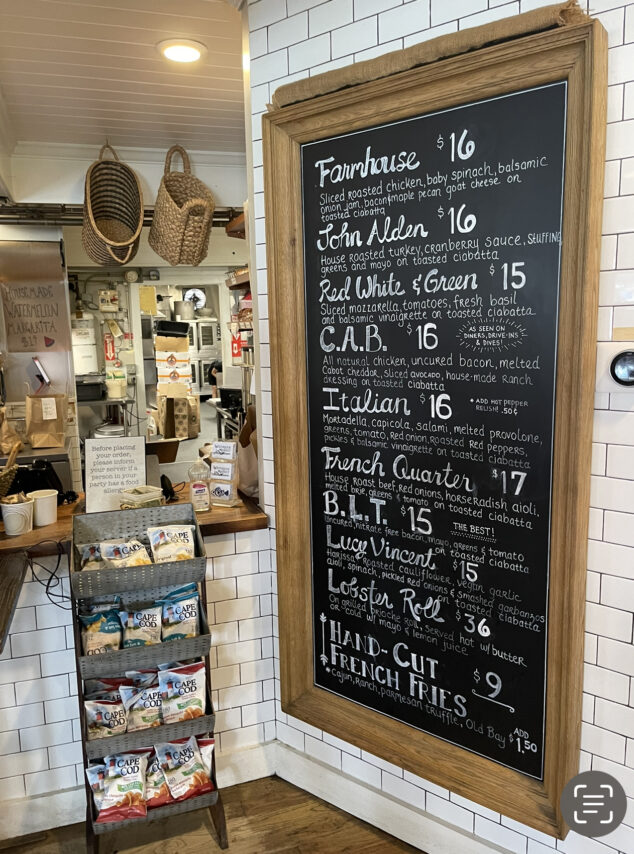 Then… as crazy as this sounds, we found out that Waterside Market wanted to treat our family for a lunch! Loved it!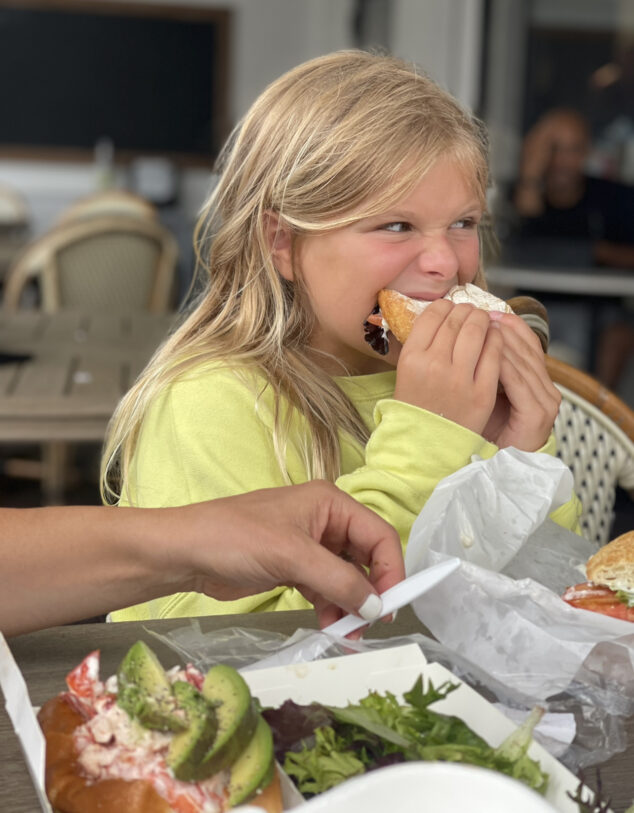 The second you walk into Waterside Market you just know the food is going to be outstanding. Have you ever had that feeling? I have to say, they lived up to exactly what I thought upon walking in. The food. The beverages. Everything was incredible.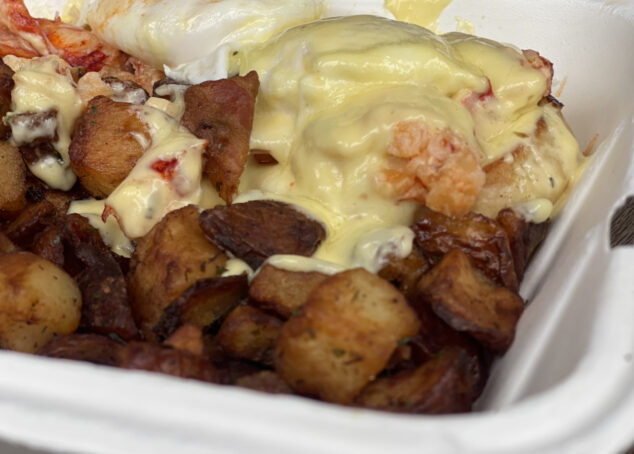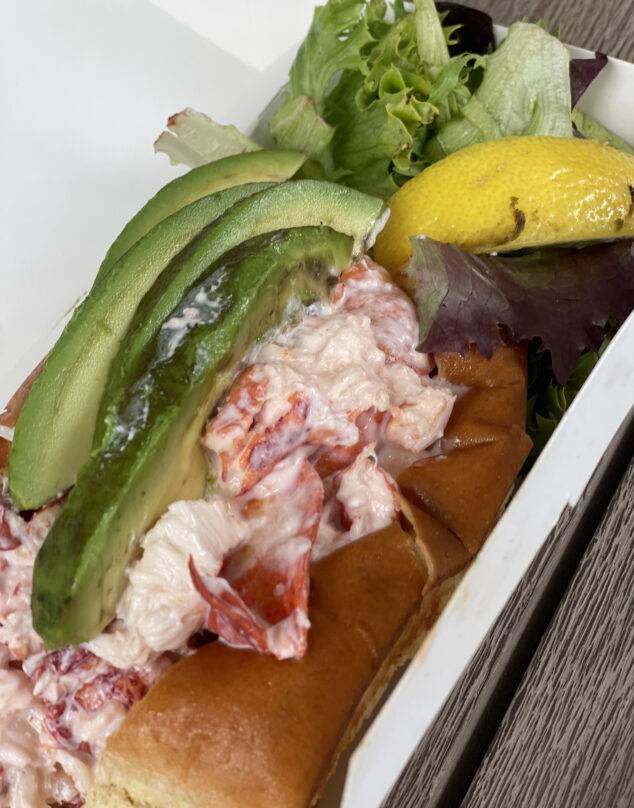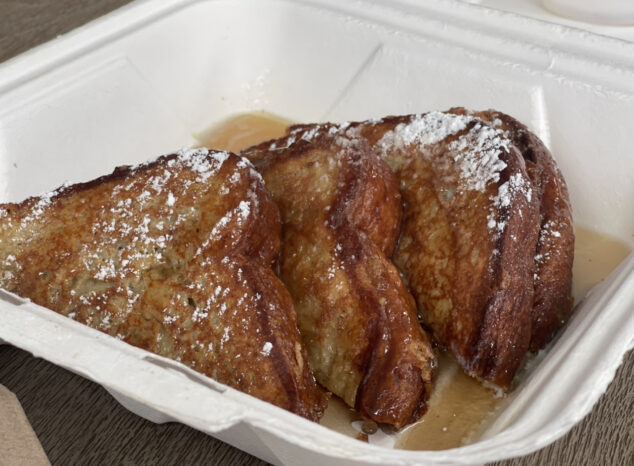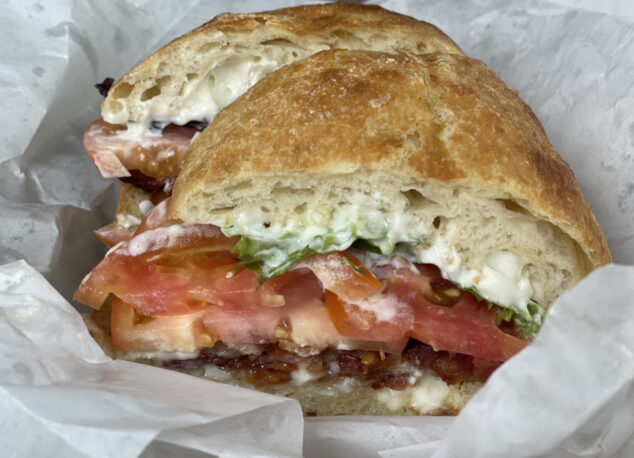 Waterside Market is a year-round market & café in Vineyard Haven, on the island of Martha's Vineyard, offering all-day breakfast, alongside salads, lobster rolls & other chef-created sandwiches.
It's funny, after enjoying lunch there for one afternoon, we ended up heading back the next day, too! We couldn't get enough! They also were a big hit with my sons because they serve breakfast all day! That was a big deal for them!
My advice is to place your order online ahead of time because the line can get long. I got that inside tip from one of the employees while we were there and she recognized us back again the next day!
Hours:
Sunday – Thursday 7:00 AM – 5:00 PM
Friday – Saturday: 7:00 AM – 7:00 PM
For any questions please call us at:+1 (508) 693-8899
Location: 82 Main Street, Vineyard Haven , MA, 02568
See the full menu here.
Joseph Sylvia State Beach
Looking for a great beach? I've got you. We're obsessed with Joseph Sylvia State Beach because it's a great beach for families and there's TONS of room to spread out. We were there during the 2nd week of August when the crowds can be out of control because it's such a busy time. This beach never felt packed or too busy.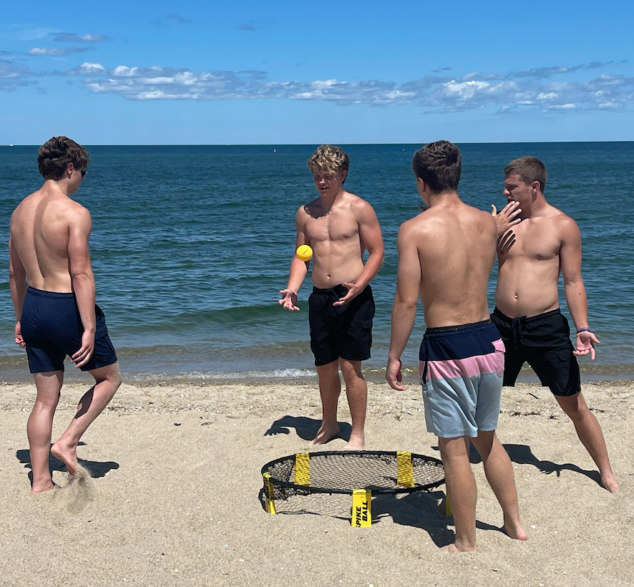 It was amazing seeing my kids play SpikeBall, paddle ball, and catch with a football along the beach.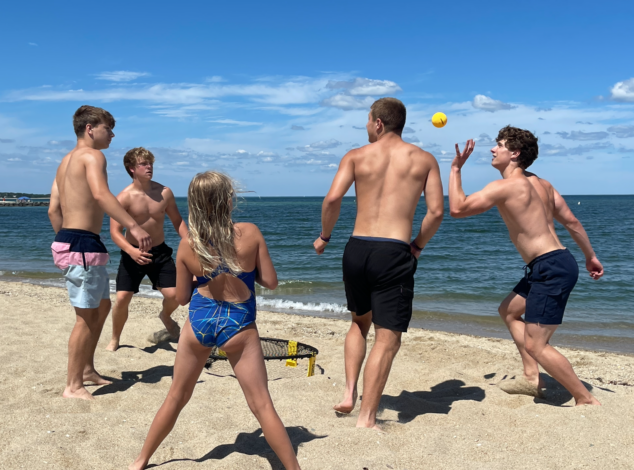 The water was clear (which was so cool!) and the beach line was perfect for walking and collecting shells. If you want to take part, they also have the "Jaws Bridge." If you know, you know! 🙂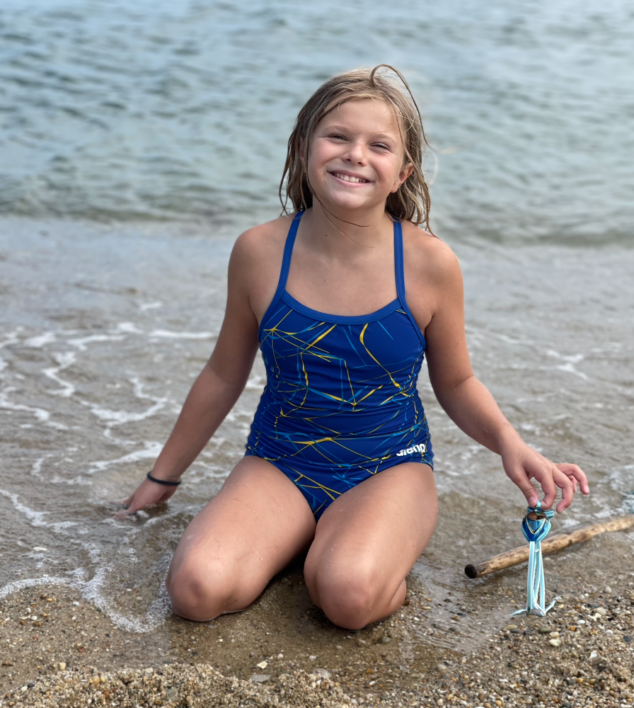 Location: In the towns of Edgartown & Oak Bluffs along the Nantucket Sound shoreline and Sengekontacket Pond.
See all the details on the beach here.
Martha's Vineyard is a place to visit. Make sure you take the time to get to this magnificent island. You will love it so much!