We're big into half up hairstyles right now. Really big into them. If there's a half up half down hairstyle that I can do, I do it. I recently tried this cute and easy double topsy tail hairstyle on Victoria and fell in love with it.
Cute and Easy Double Topsy Tail Hairstyle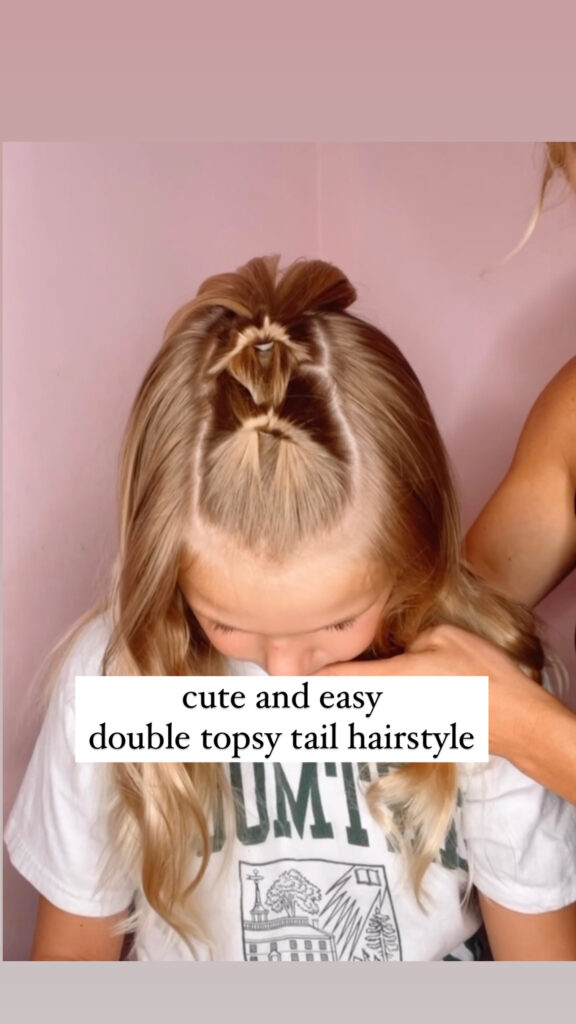 When it comes to creating your hairstyles for school, make sure you have a few that are always on your go-to list that are simple and super easy to do. I personally love simple hairstyles that can be done in minutes because nobody has a ton of time in the morning to create hair masterpieces (unless it's a special occasion).
This is a cute one that I love because it doesn't require any braiding, it's a simple topsy tail (that you can even do without one of the topsy tail tools, too). As long as you know how to do a ponytail, you can simply pull it through and create your topsy tail look.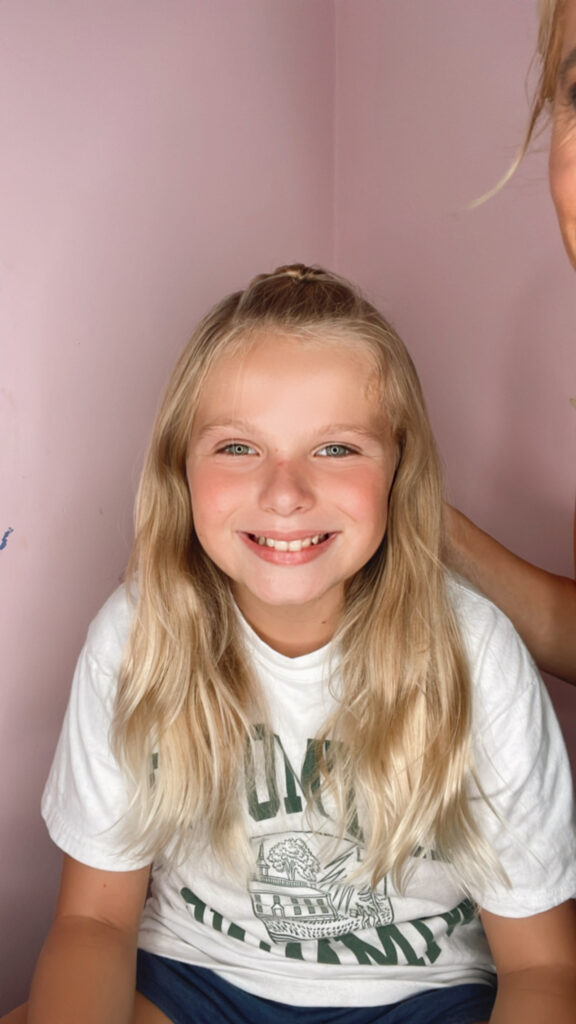 Hair Tutorial for the Double Topsy Tail
The only thing you need to keep in mind with this one is to make sure you align the ponytails right in front of each other, so they're parallel. That will make this hairstyle super easy.
View this post on Instagram
Step-by-step hair tutorial:
1. Start by taking a small section of hair and adding a hair elastic.
2. Simple topsy tail that section in front and tighten it up.
3. Take a section directly behind it and create another ponytail, incorporating in the tail from the first ponytail.
4. Simple topsy tail that section, too. That's it!
It comes out looking so cute and pretty! And as you can tell, it's very easy to do!
Topsy Tail Tool:
This is the topsy tail tool that I love to use! They're super cheap and you can buy there here. I love, love, love ours!
Buy here.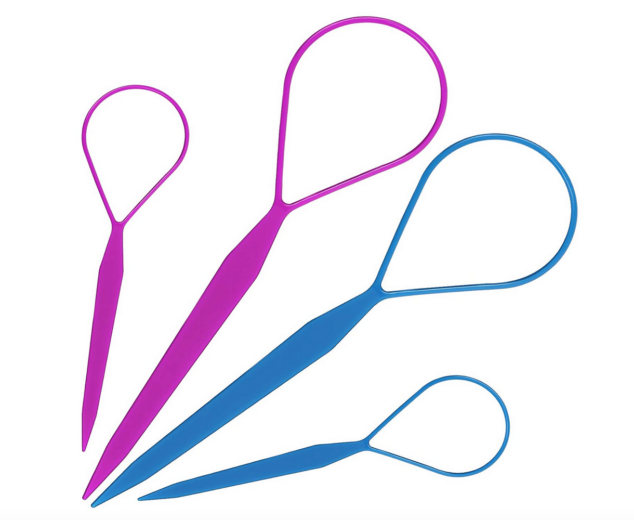 Hair Products We Love:
I'm always asked about certain hair products that we use, so I wanted to share the top 4 that I always have on hand.
1. I love love love using these hair ties. These are fantastic for keeping the hair from creasing and they don't damage the hair either.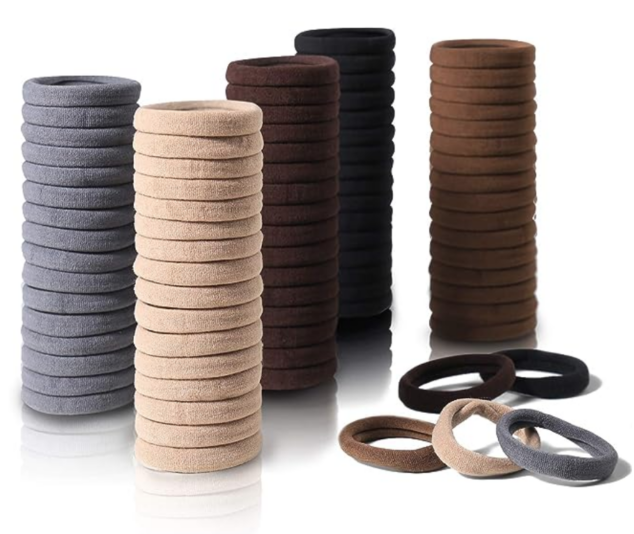 2. I love using a leave-in conditioner spray on Victoria's hair before I start. I just like to make sure there aren't any tangles before we get going.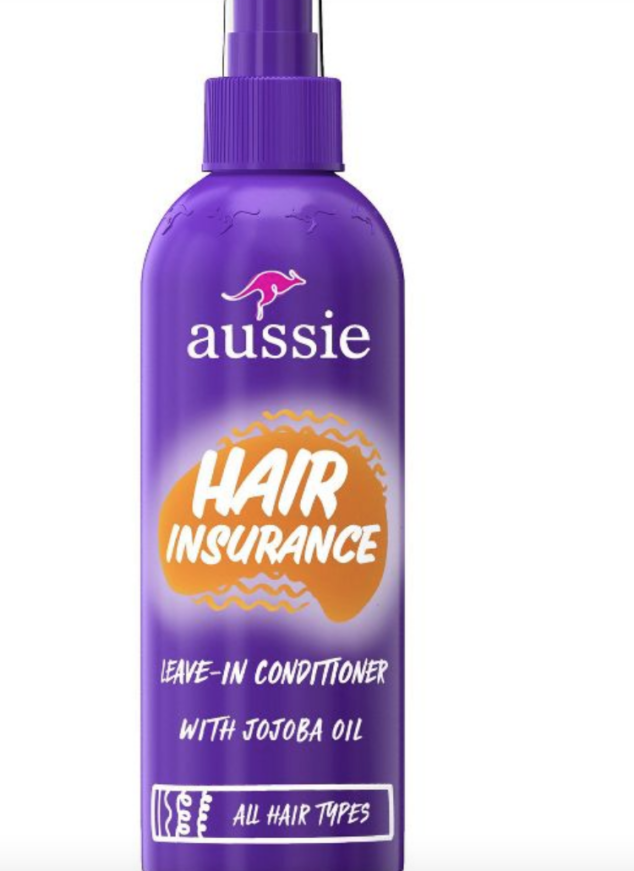 3. Looking to tame the flyaways? This hair wax stick is amazing to use!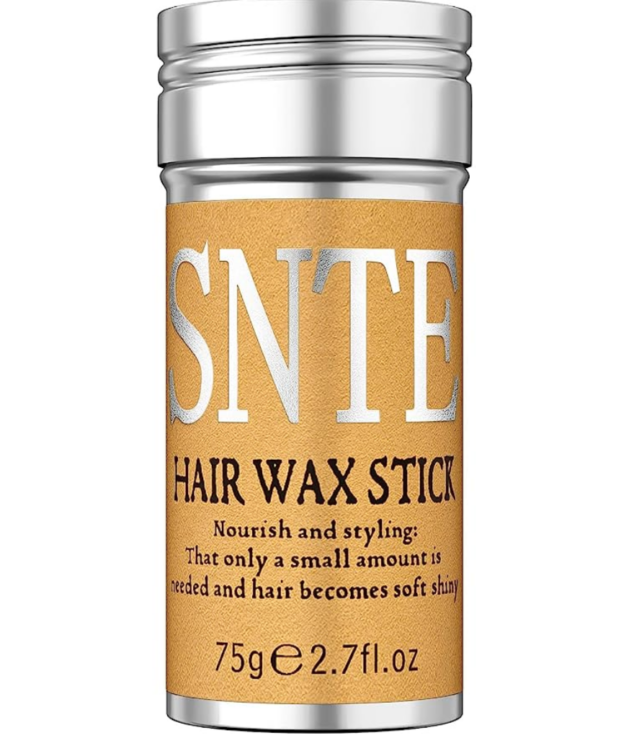 4. These are the
hair elastics
that I've been using lately. They're durable and don't damage the hair. The quality is incredible, not to mention they're super inexpensive.