If you're a regular reader, you know I'm crazy about Brian. Like, I love the guy beyond words.
But during this home renovation project we've got going on, there have been a few times that he's driven me a little bit crazy.
Like when he suggested that we make this room our designated "demo room" so that he can do some remodeling work on the kitchen and bathroom – IN JANUARY: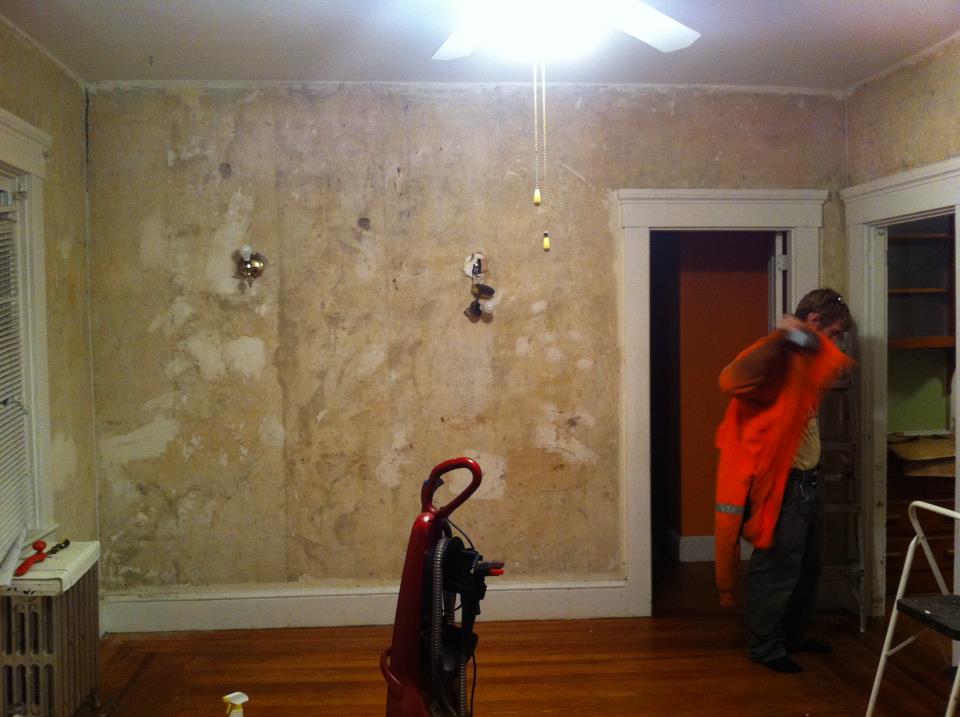 But I just didn't like the idea of leaving the most central room in the house half done so that we can do some demo work in other rooms… two months from now.
And then there's the room that I want to turn into our dining room: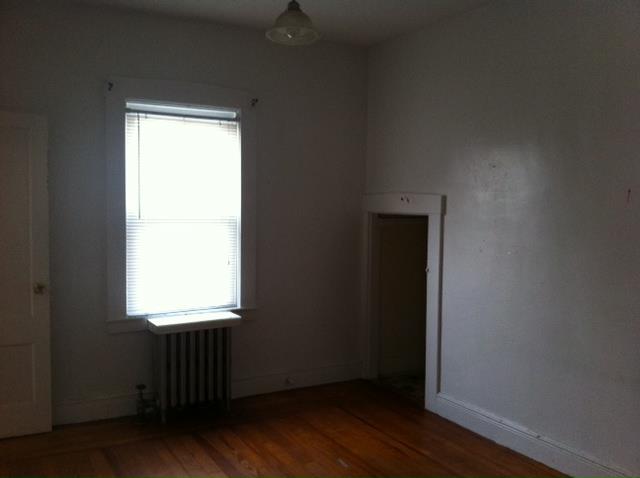 Brian suggested we make it into a guest bedroom. How many times are we going to have guests staying over? I wanted to know. Brian's thought: for our wedding.
Remember, we are living on the first floor of our two-family house. We only have 5 rooms to play with here. I'm not big on using one of them for the one night we might have guests stay over. And honestly? I can't see myself excited about having someone stay overnight for our wedding. Things will be crazy enough as it is!
Then there have been the discussions about paint color choices. We have different opinions for paint colors in some of the rooms. I guess I just have to figure out a way to let Brian know that while I respect his opinions, ultimately they just don't matter.
I kid, I kid.
We did go with his color choice in the bedroom (Benjamin Moore's Lancaster Whitewash), which looks very nice. The bedroom was originally orange: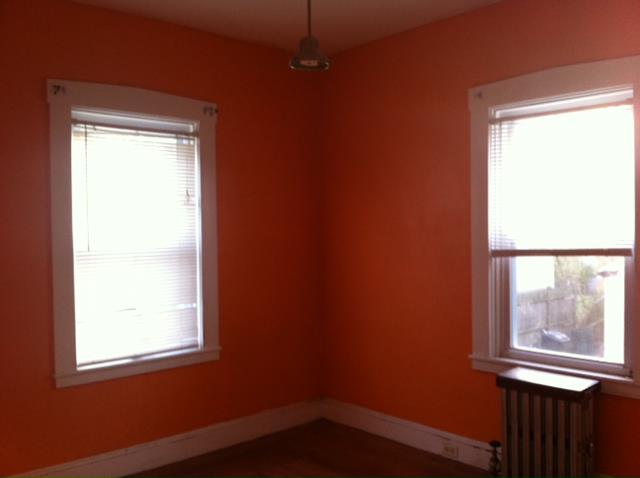 But with the help of a good crew (thanks, Mom and Dad!)…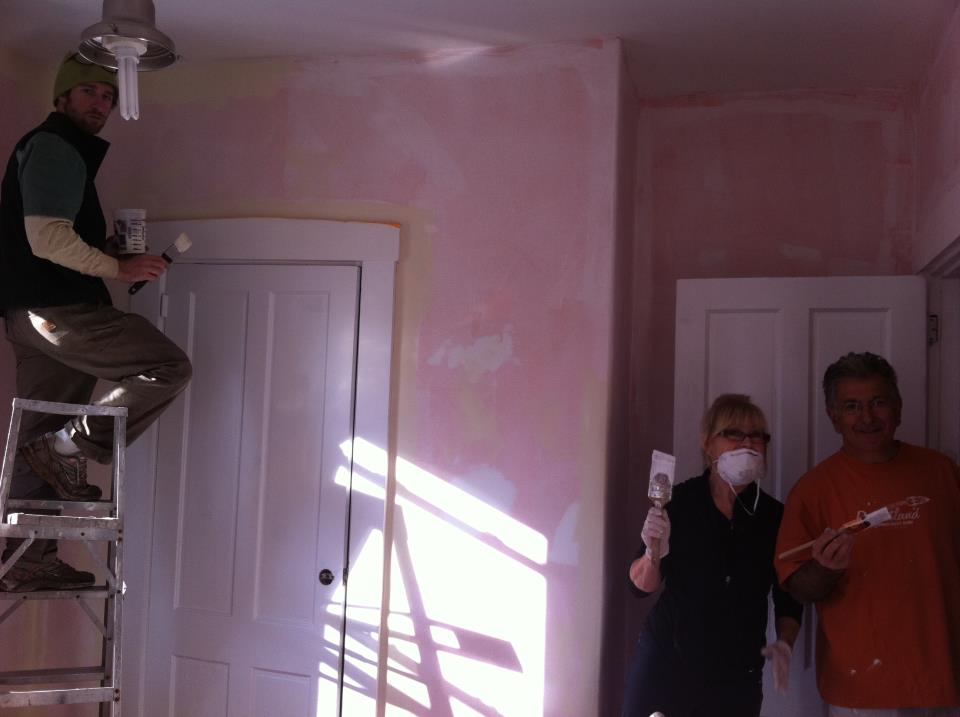 …we got the room primed, the first coat painted, and the trim done yesterday: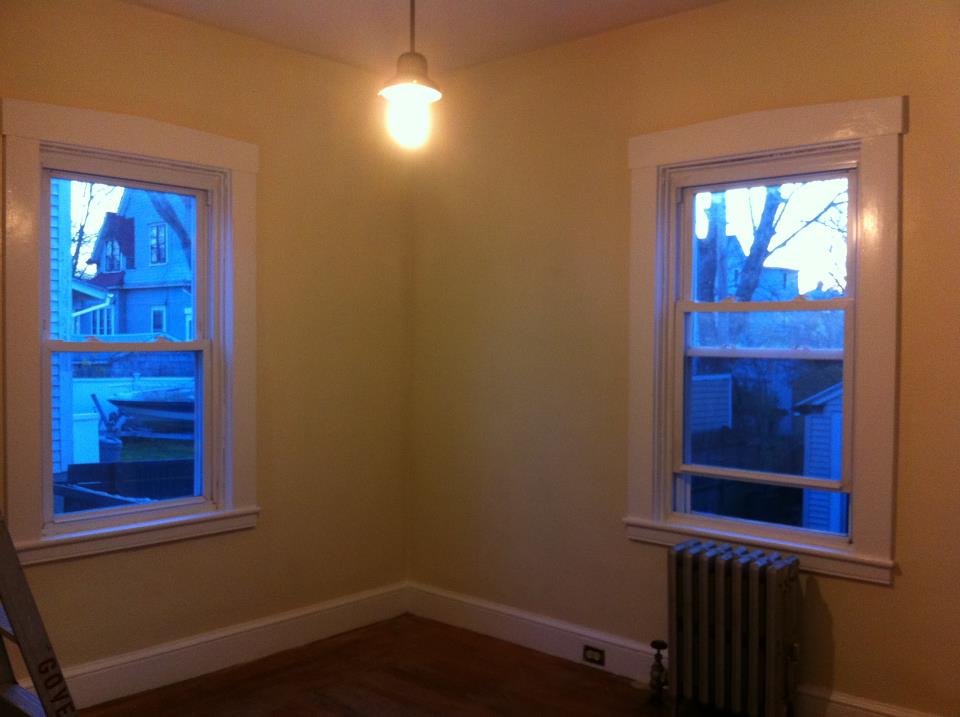 (This photo makes the room look yellow, but it's actually more of a warm cream color.)
We got some more work done over the last couple of days, too. We painted the front parlor Benjamin Moore's Mt. Rushmore Rock (which I chose), bringing it from this color: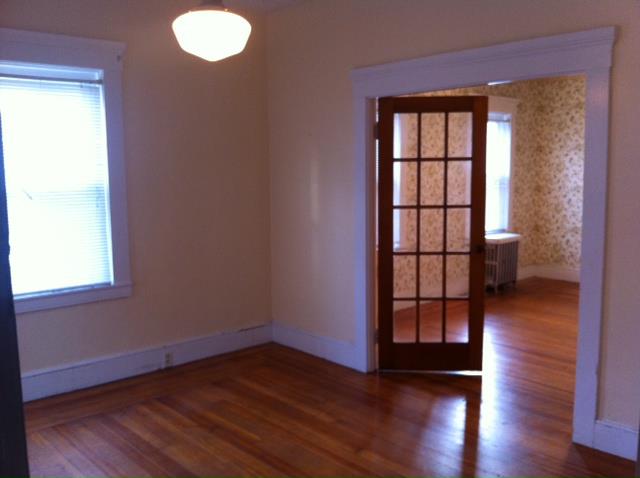 To this color: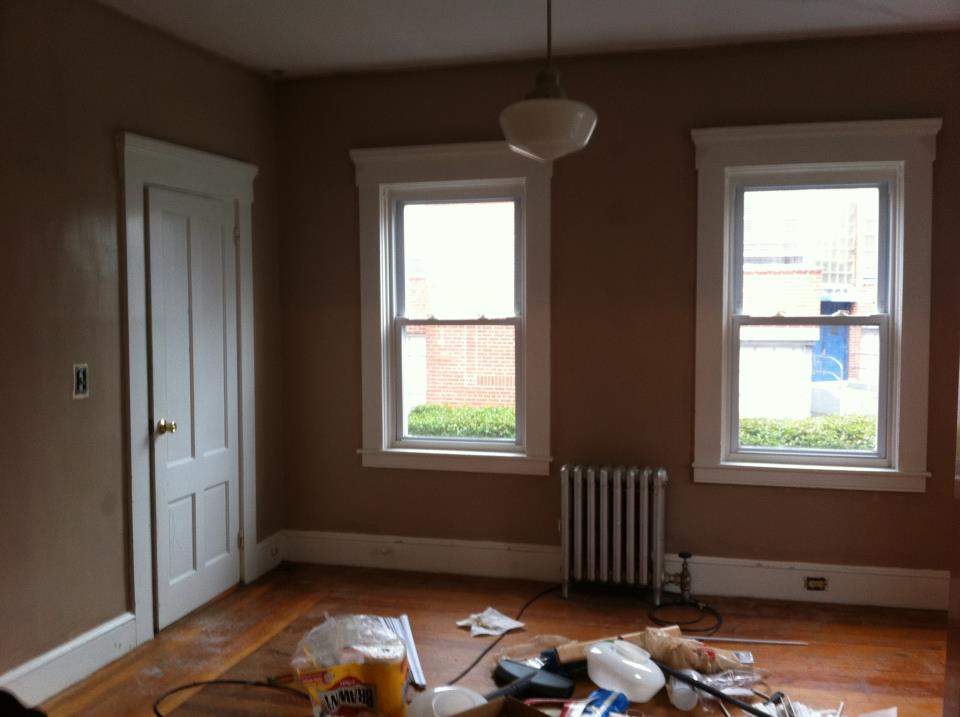 I feel like the amount of work we've put in isn't really reflected in these photos… but trust me, it has taken A LOT of cleaning, spackling, scraping, sanding and painting – and we still have three rooms to go, plus the bathroom!
We're hoping to be moved in by the middle of December. There is just too much work going on in the house to move in now, plus the bathroom is a disaster. Oh, and we still have to refinish the hardwood floors, too.
I know all this hard work will be worth it in the end! And it's a good thing Brian makes me smile 99% of the time during the renovations. Yes, he can drive me crazy, but come on, how could I stay annoyed at this guy: