A few weeks ago I wrote a post about my Ryder, and how at almost 10 years old, she has gone through so much with me.
Given that I got her when I was 21 years old and still in college, we have been through many, milestones, many memories and many (many) moves together.
The one constant has always been her mama.
Now that Brian and I are in our new house, Ryder is going to have to get used to living in yet another place.
I know she'll be okay with the move. She's an adaptable little girl, and she has her family – me, Brian and Tansy – with her.
She just has to assess her new surroundings…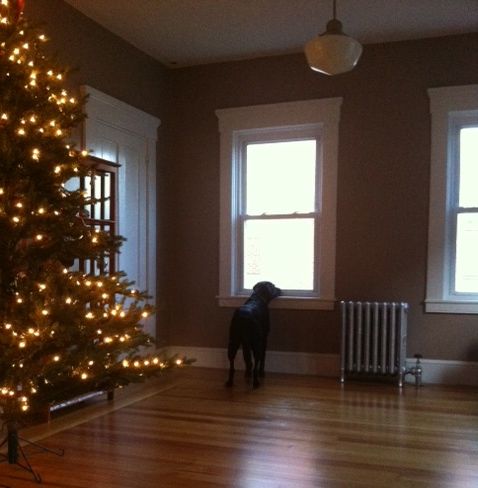 … knowing that as long as she's with us, she's home.