The Stars of St. Nikolaus Eve ~ Part 4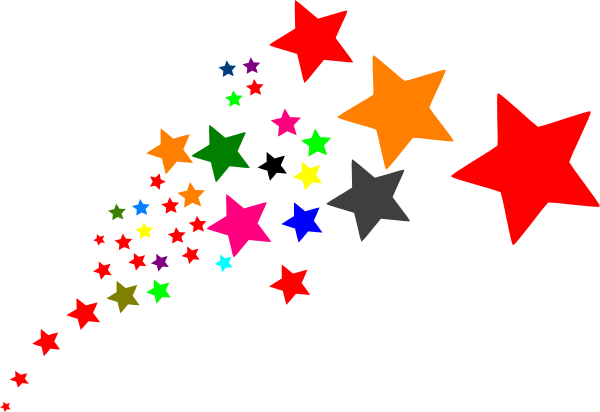 ****************************************************************
~ The Stars of St. Nikolaus Eve ~ Part 4 of 6

I recently re-discovered a children's Christmas Book manuscript that I wrote 22 years ago. My own 4 children were not nearly young enough for Santa Claus anymore and I quite missed those days of wide-eyed belief in the magic of "the man in red" — who could see you when you were sleeping, awake, bad or good and all that jazz.
Would Christmas ever be the same?
I was inspired to write my story when I read that in Northern Germany, there's a legend about Sankt Nikolaus, a Santa-type fellow who visits the homes of children on the night of December 5th ~ the Eve of December 6th ~ The Feast of Saint Nicholas, who is also known as Saint Nicholas of Winter. This feast focuses on the beginning of Advent, neighborly meals and celebration. St. Nicholas himself rides a fine horse and visits the homes of children with candies and goodies on the evening of December 5th, leaving such sweet treats in children's shoes or stockings.  Accompanying St. Nikolaus is Black Piet, a man or spirit, who leaves birch branch switches to children who are misbehaved.
Ah, ha!
Maybe my family could commence Christmas and Advent with a little fun involving a spunky little girl named Eve, a girl who lit up the sky on the Eve of December the 6th.
Well, my manuscript sat for 22 years. I think it's high-time I resurrect it for my 11, going on 12, grandkids. I've divided it into 6 parts, each one leading up to the Feast of St. Nikolaus on December 6th.
I posted Part 1 on December 1st —- Part 2 on December 2nd —- Part 3 on December 3rd.
If you have the time, I'd love you to read it. I hope you like it.
Now, to find an illustrator!
*************************************************************
The Stars of St. Nikolaus Eve ~ Part 4
Tiny Boy took heed
of Eve's imploration,
Nobly taking charge
of a bleak situation –
And as Pack Pony nickered
and whinnied and quicked…
With the will of a princess,
but bones not-so-quick –
Tiny Boy in his nightclothes,
and worn woolen cape
Stuffed his robe pockets
with sugarbeet nuts –
And whispered a whisper
to Pack Pony, thus:
"We must ride through the night
as silent as fawns,
And our work must be finished
before the rooster crows at dawn —
For all children receive candles,
the starriest lights…
Candles of colors,
millions, all told,
Candles of STARS,
with secrets to unfold."
And with loving eyes
and heart so warm –
Nightclothes floating
airborne –
Tiny Boy,
with his candle deep blue,
Sped through the night
through the snowiest views –
Onward
and over,
and upward
they ambled –
St. Nik with his troupe,
Pack Pony untrammeled —
Showering candles into doorways,
portals and gates –
Eve switching switches
With starry illuminates.
All the while Peter
clenching his Lists –
His lantern dwindling
to a flickering twitch.
Tiny Boy trotting
quite hidden behind –
Revealing the secrets
the colors designed.
When precipitously,
Quickly,
With no warning at all –
Voluminous clouds
Enveloped them all.
Veiling the moon,
Wrapping the stars,
Sending medleys of snow pedals
from Heaven's gardens.
A most ominous whirl
of wicked white
Extinguished all lanterns
in the night.
Noiseless,
Still,
Hushed,
Becalmed.
Tranquil silence,
But for one voice —
Where from?
Peter Pink Peter
lashed around,
falling headlong
to the ground –
Cocking one ear
to the sound –
Whispering,
"Vexing, vexing, vexing, thee…
My Lists are also in my head, you see.
Ah, yes!
It is Tiny Boy.
Tiny Boy, you must be.
For wagging your tongue
is your specialty."
Then fumbling a fumble,
trying to spark a spark –
Peter's feeble flame flickered,
and diminished to dark.
"ALONG WITH THIS ONE,"
he pointed at Eve..
"Two vexatious children,
ill-behaved —
Unrelenting
Twaddle
Racket
Rubbish
ROT –
Haranguing
Ranting
Loquacious
SLOP –
Voluble
Gabbing
Never
Still –
Vexatious children
who test my will."
"But Master Peter," Eve exclaimed,
"I am content to suffer the blame.
I travel tonight of my own accord –
But Tiny Boy mustn't suffer such discord."
"Wait, Master Peter," Tiny Boy said,
"I am content to suffer instead.
I travel tonight for the zenithal prize —
That CANDLES, not SWITCHES,
bring words to the wise."
*******************************************************
Check in tomorrow, December 5th, for Part 5 of The Stars of St. Nikolaus Eve!