This past holiday season I had the opportunity to partner with Dunkin' Donuts on a special campaign all about spreading JOY. I'm all about spreading JOY during the holidays, so this was truly the perfect fit for me. Have you ever wondered Where to Find Joy? It's something that we all have the capacity and ability to do and to feel. But once you have it – do you spread joy, too?
How to Find Joy and Spread It Throughout the Year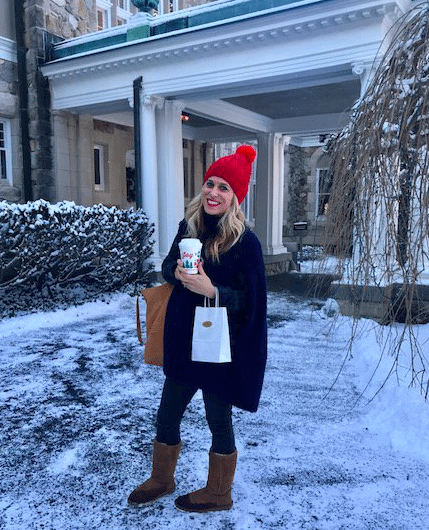 I'm a fairly (I think!) a joyful person… I'm definitely a glass is 1/2 full and let's be positive all the time type of person… so really – for me – when it came to spreading JOY it was something that I felt committed to and really consciously thought about for 12 full days during the holidays. To touch people on an emotional level during the holidays all through spreading a little joy… it was extraordinary! I'm often asked my kids – How to Find Joy. They all have different answers, but I feel that to answer how to find joy – you need to know what brings YOU joy!
What I love about this Dunkin' partnership was that for every single day for 12 days I did something different to spread JOY.
How to Find Joy?? Just look around and find it! Look for it! I kept asking myself:
What could I do to spread JOY?
How could I inspire others to spread JOY?
What could I teach my own kids about spreading JOY?
It took on a life of its own because Dunkin' Donuts really got me going and I loved doing something intentional and meaningful every single day!
But the biggest question that popped up for me besides How to Find Joy was…
How could I keep the spreading of JOY going even after the holidays?
The holidays are such a JOYOUS and JOYFUL time and it's such a great chance to spread cheer and love and happiness with family and friends… I want to keep it going!! I want the JOY to continue!!
I've come up with 50 additional ways to SPREAD JOY throughout the YEAR! Thank you so much to Dunkin' Donuts for this incredible partnership… it's been such a wonderful thing to bring into my family!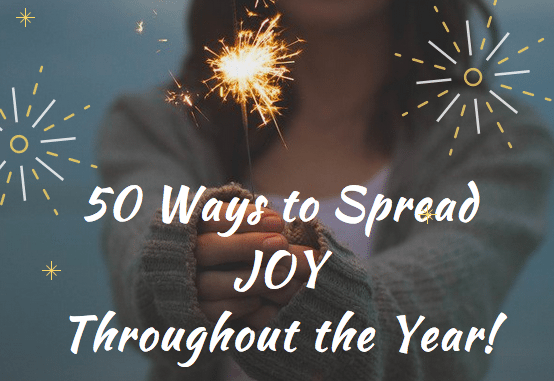 Here are 50 Ways to Spread Joy Throughout the Year:
Write a Letter to a Teacher Who Changed Your Life
Visit an Elderly Home
Volunteer at a Local Boys & Girls Club
Shovel the Driveway for your Neighbor
Plant a Garden in your Neighborhood
Send Birthday Cards to People in your Life
Surprise someone your Love with a Visit
Surprise your Child at School with a Special Lunch
Donate Items to Your Child's School
Thank Someone Today
Buy a Coffee for the Person Next in Line
Serve at a Homeless Shelter
SMILE
At Dinner Talk with your Family – Ask for ONE Great Thing That Happened that Day
Donate Blood
Donate Toys to a Local Daycare or YMCA
Babysit your Friends Kids so she can have a Date Night
HUG someone special
Write a Special Note to someone your Love
Start a Family Gratitude Journal
Pick Flowers for Someone
Make Soup (of Deliver) to someone Not Feeling Well
Surprise your Kids with Special Notes in their Lunches
Write Thank You Cards
Volunteer at a Local Hospital
Bake Something for your Child's Class (if allowed)
Teach your Kids to say Please and Thank You
Write a Love Note to your Partner
Give a Compliment to Someone Today
Take Something Off Someone's Plate that is Overwhelmed
Call Someone to Check-in
Recommend someone for Something Special
Wish Someone a Happy Birthday
Wish Someone a Happy Anniversary
Listen When Someone's Talking to You
Write Someone a Note telling them How Good they are at What They Do
Ask Someone How Their Day is Going
Help to Diffuse An Argument
Buy Lunch for Someone you Know is Struggling
Walk Someone's Dog
Bring in Your Neighbors Trash Cans
Give Someone an Inspiring Gift
Hold Hands with Your Kids on the Way to the Bus Stop
Always Say "I Love You" to the People you Love
Surprise your Family with a Special Meal (or take-out!)
Frame a Special Photo of your Family and Send to Someone You Know Will Love it
Mow Someone's Lawn for Them
Offer to Help out a Friend in Need
Bring Blankets to a Local Shelter
Donate Clothing to a Local Shelter