What To Do in San Francisco in ONE Day. I love San Francisco! I mean… I LOVE San Francisco! I fell in love with the City when I was a kid and we drove the up the coast from LA to San Fran with my family. I loved each stop we made, in particular San Fran! It was perfect weather. It was fun. And it was the kind of City that you could just call home! I remember going when Matt and I were in college together, too and just falling deeper in love with the City (and him!) and looking for things that we could possibly do.
What To Do in San Francisco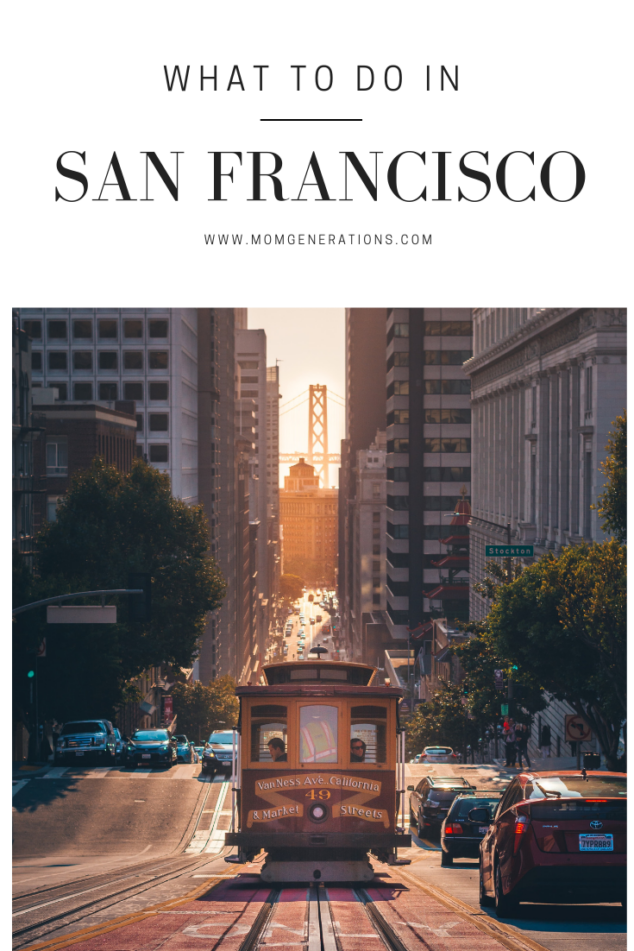 We drove the coast (like I did when I was a kid) and just had the best time ever. This was a time before we had cell phones or anything like that, so it was us with a map and just enjoying the City! We went to all the "hot spots" that tourists are supposed to hit and just had the best time ever. It's funny thinking back, but that was truly a trip where I looked at Matt and thought to myself… I could marry this man! We just loved having adventures together!
I was JUST in San Francisco this past Sunday through Tuesday and I had the best, best, best time ever!
I wasn't sure how many things there would be to do by myself. I was a little nervous. I usually travel with a pack! LOL! But it's good and fun and different to kind of go off on your own and just be! It was nice and I really enjoyed being able to just be in this amazing City and enjoy all the sights around me.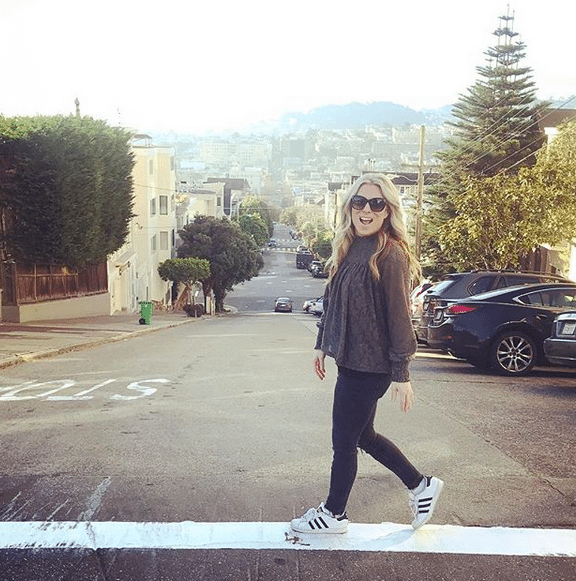 I was with YouTube and just loved being back in the most beautiful City! I was only "on the ground" for a 48 hours, so I didn't get to do much… BUT – it is possible to do San Francisco in ONE day and get a ton out of it!
What To Do in San Francisco
Here is what you can do in ONE Day (which is kinda crazy, but kinda awesome!)
1) San Francisco Cable Cars – This is a MUST DO and it's an awesome adventure!! You can do this very easily by checking out the schedules and prices for them! Invented here nearly 150 years ago and named a national historic landmark in 1964, the cable cars are kept in tip-top shape by our agency. And they've come to symbolize our great city alongside another world-renowned transportation icon (hint: it's a suspension bridge painted an International Orange color).
2) Golden Gate Bridge – Drive it. Walk it. Bus it. Just see it! You won't forget it! It's iconic to San Francisco!! The Golden Gate Bridge is a suspension bridge spanning the Golden Gate, the one-mile-wide (1.6 km) strait connecting San Francisco Bay and the Pacific Ocean.
3) Fisherman's Wharf – One of the coolest places to check out! Eat there! Explore! Walk around! Shop! And PLAY!! Matt and I did Bumper Cars there one night!! There are bunches of events, so check out the calendar, too!
4) Painted Ladies – Calling ALL Full House fans!!! Come see the cool houses all out on display!! You can't miss this!!
5) Pier 39 – READY TO SHOP!!!!!???? I've got your spot!! PIER 39 is a 45-acre waterfront complex that is a gathering place for millions of San Francisco locals and visitors. In addition to its 13 full-service restaurants, 90+ shops and popular attractions, PIER 39 is home to a 5-acre waterfront park and a 300-berth marina. PIER 39 is known for its spectacular views of San Francisco Bay including the Golden Gate Bridge, Bay Bridge and Alcatraz, as well as the world famous California sea lions hauled out on K-Dock.
6) Lombard Street – We did this when I was a kid and I LOVED it!! Lombard Street is known for the one-way block on Russian Hill between Hyde and Leavenworth Streets, where eight sharp turns are said to make it the most crooked street in the world.
7) San Francisco Chinatown – The largest chinatown outside of Asia. SanFranciscoChinatown.com provides information to locals and tourists about points of interest, culture, history, and events in Chinatown. Come vist San Francisco Chinatown today.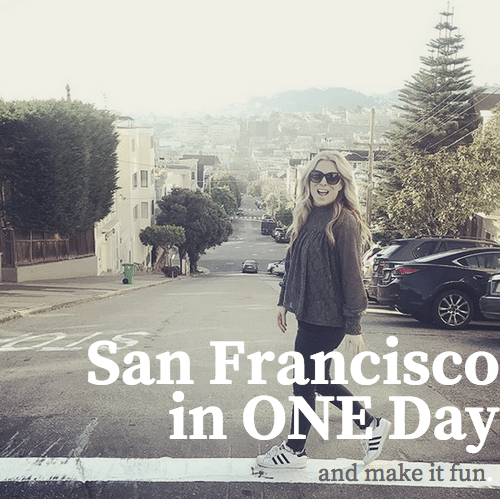 What else have you been able to do on ONE day!!?? What To Do in San Francisco – am I missing?? Share in the comments below for me!!!!
I love San Fran and would go back a million times if I could!!!
If you're looking for another destination to go on your own, head to New Orleans! It's FANTASTIC!