Small Things, Like Buttons, are really very big things ~
I love buttons. They are so functional, yet may be fabulously decorative, too.
Buttons give our clothing a nice fit, often a touch of fashion and sometimes offer a golden or bejeweled clue to the wealth of the wearer.
From a historical perspective, the first buttons were shells, small stones or forged metals, often pierced with small holes or metal loops with which to attach to fabrics as decorative ornaments. It was in 13th century Germany that these ornaments came into their own as fabric fasteners, buttonholes and all. The wealthy grabbed on to this trend and it wouldn't be until the introduction of plastics in the 20th century that buttons would become rather commonplace.
Oh, well. Maybe this is what I love so much about buttons. They cross all economic lines and bust button barriers!
I still have the well-worn and utilized button tins that both my Mom and Mom-in-law had for many decades. I keep these cherished tins proudly displayed on our home-office bookshelf. They each are stuffed to their brims with dozens, maybe hundreds, of buttons of all shapes, sizes, colors. I don't think I've ever purchased a button in my entire life. I have button treasures for all eternity, I think!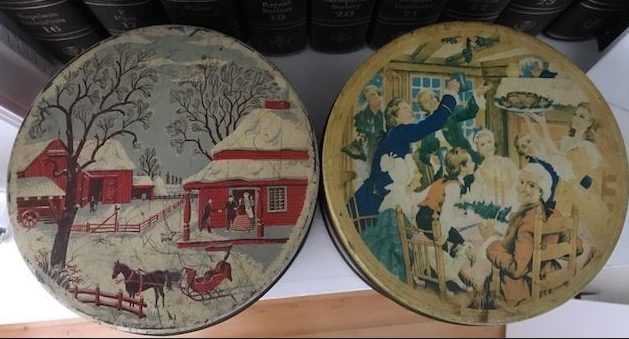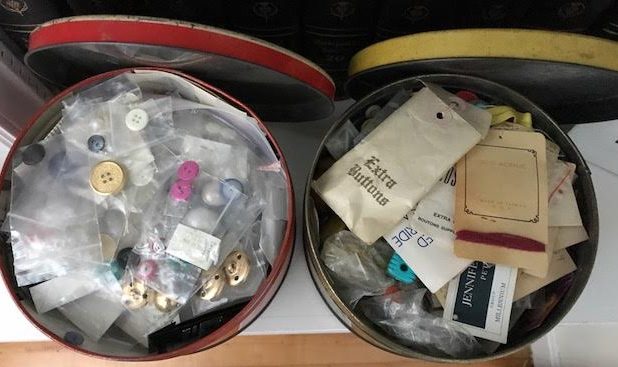 Buttons were my first sewing experiences. My first needle piercings of my little fingers. My first tries at thimbles, which I still to this day have not mastered.
Sewing buttons has become a magnificent little way to show the Love in my heart, too.

My grandkids call me and come to me with button issues. They know the secrets in those button tins. As my Mom aged, my fingers became her go-to button gal. She knew the secrets in those button tins, first hand!
And yesterday, I noticed while laundering Barry's dress pants that a button was loose on the inside waistband. Ah, ha! Who needs a loose waistband when all a button needs is a bit of securing…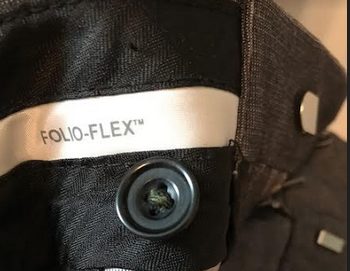 I secured that button extra tightly and used a deep green shade of jade thread, you know, for wisdom and peace. Only he and I will know that little secret button's new meaning.
Well, you will, too, if you're reading this post.
Because small things, like buttons, sewn or mended or replaced by someone who loves you to the end of all the rainbow colors of thread in this universe… is Love.
It's a small moment of time to mend a button, but a very big part of Love.