Calling all Moms of Boys. I see you. I hear you. I get you. I am you! I'm all about sharing 12 Things Only Moms of Boys Understand. We're in our own private club. It's something that we're used to and just embrace with arms wide open.
Moms of Boys – 12 Things Only Moms of Boys Understand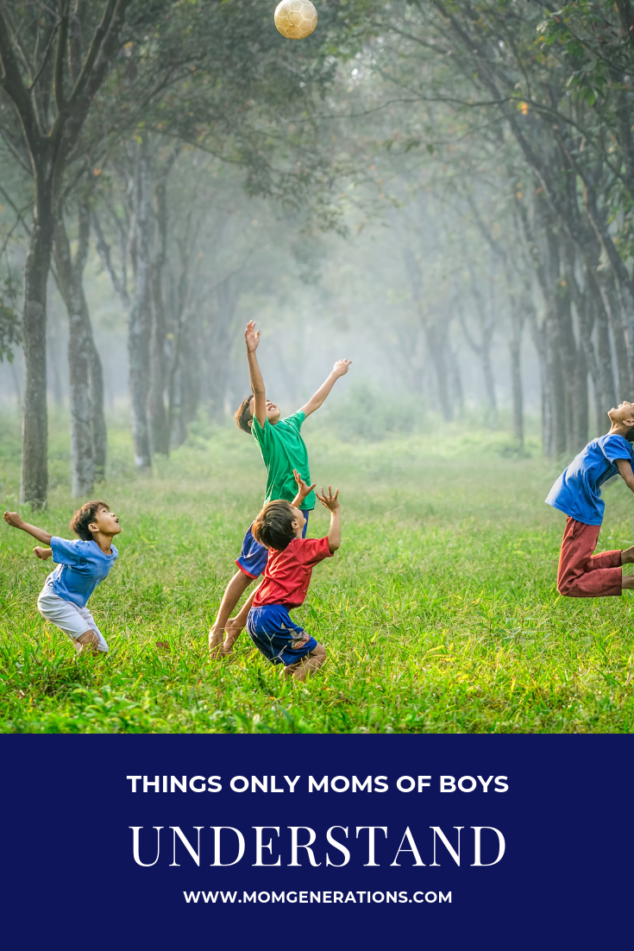 I'll tell you, boys love their moms. They really do. That's one thing moms of boys know pretty quickly.
I'll never forget the ultrasound I had with my 4th son Henry. The lady asked me if I wanted to know what I was having. I kept going back and forth because I (truly) didn't care, I just wanted a healthy baby… but I did give into the temptation in that moment and said, "Yes! Can you tell already?" I was only about 14 weeks at the time.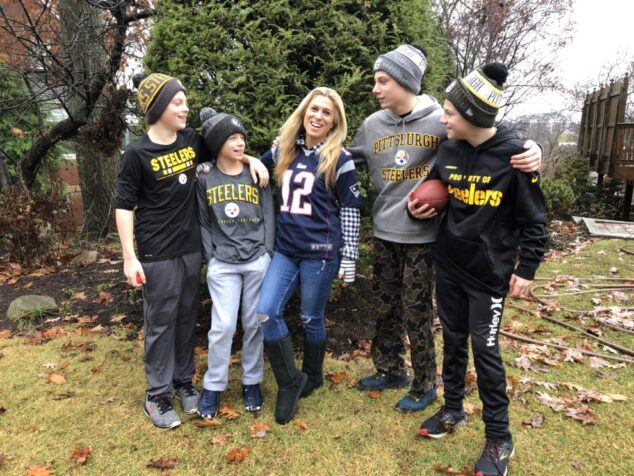 She looked at me very seriously and said, "Yup… " and then her voiced dropped "It's a boy." I'm not kidding, she said it in a I-feel-so-bad-for-this-mom kinda way and it really upset me.
I immediately asked, "But everything looks OK, right?" She just nodded, I think still "feeling bad" that I was having a 4th son and not a daughter (at that time we had told her this was our last baby). Moms of boys know this to be true, boys are a blessing on earth!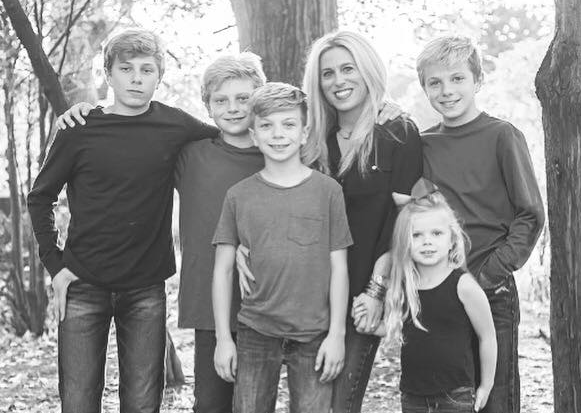 My boys. I never imagined in a million years that I would have 4 sons. Not to mention – 4 sons back to back to back to back. I was just telling a friend recently that the first 3-4 years were literally a blur for me. I was just about surviving the day through feedings, diapers, nap time and knowing it all started again the next day.
It was a crazy time, but a time I cherished. I was just building my blog at that time, so really I got to be a stay at home mom for those first few years. I would work at night when the kids went to bed, so my days were completely filled with the 4 little boys.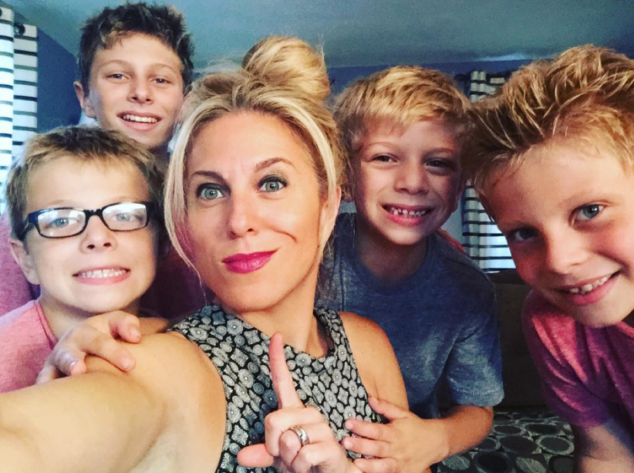 Now these "little" boys are 9, 11, 12 and 13 years old. Now these "little" boys are either taller then me or creeping up on me. Now these "little" boys have feet bigger than mine! It's crazy how fast time flies by, truly in the blink of an eye!
Boys. They really are they're own breed. And now having a little girl, I'm seeing up, close and personal just how different they are from each other! Moms of boys just seem to get each other! We know each other.
On Friday night I posted on Facebook about boys and bathrooms. My bathroom is consistently and constantly in need of cleaning. There is ZERO aim potential with my sons. ZERO. And it kills me!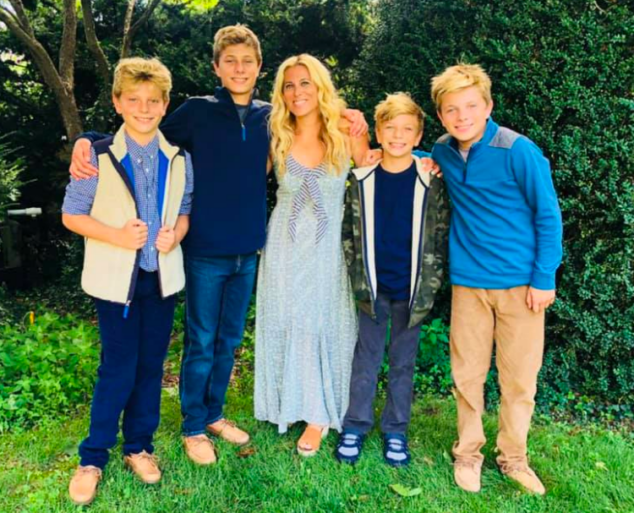 I mean, it was easier when they were being potty trained! LOL! (I wish I was joking!) I have now bought disinfectant wipes for our bathrooms and the rule is, "You Go, You Clean." I'm hoping and praying this will make them want to keep the bathrooms as clean as can be!
The amount of comments I got and messages were hilarious! It seems I'm not alone. Thank goodness.
So it got me thinking… what are other things only moms of boys would understand?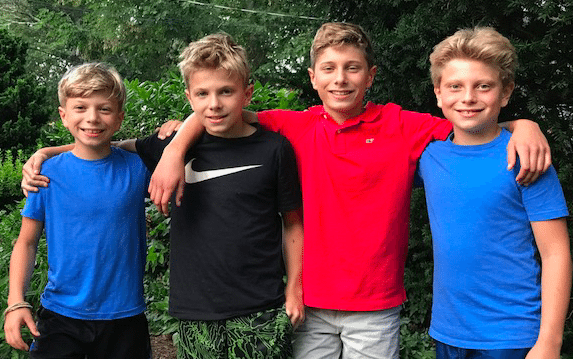 I've got 12 of them for you some funny, some serious!
12 Things Only Moms of Boys Understand
(Let me know what I missed!)
1) Only moms of boys understand what it's like to have the toilet seat left up! I always joke that I have strong thighs because I'm constantly jumping up before I sit down to prevent myself from falling in!
2) Farting is just a part of life. Farting on command is also a big one, too.
3) Wrestling. I mean, REALLY wrestling. I had a sister and we would "fight," but it was nothing like my sons wrestling with each other.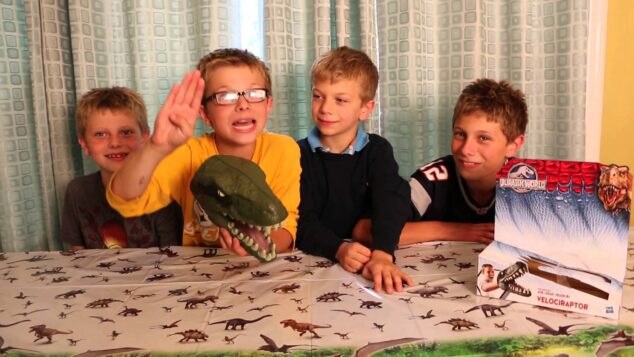 4) Only moms of boys understand the sudden stench of boys. I once had a seasoned mom tell me when the boys were little, "Just wait till their teens!" And yup… she was right! It's a distinct smell. LOL!
5) Only moms of multiple boys will understand that in 24 hours a gallon of milk, loaf of bread and box of popcorn can be wiped out!
6) Everything is a weapon! I'll never forget seeing my son Henry use a piece of toast as a lightsaber when he was a toddler! Everything and anything.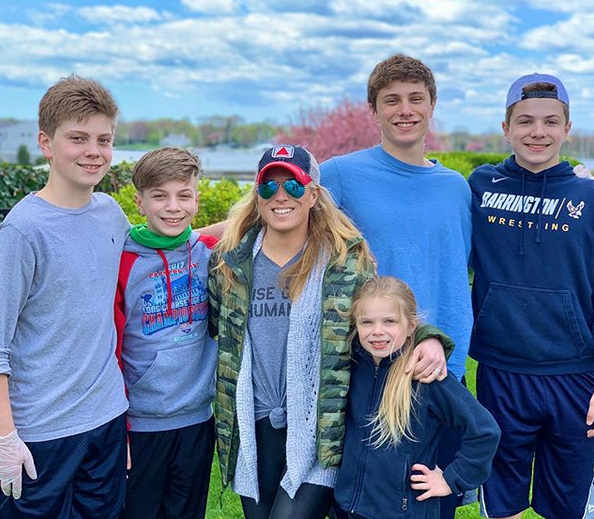 7) I can't even begin to list the things that have been damaged and/or broken in our house. They are all really good stories now, but MAMA MIA!
8) AXE. That's all I'm going to say. AXE.
9) Only moms of boys understand the one worded answers after school. How was your day? "Good." Anything new happen? "No."
10) Clothing is easy as can be for boys.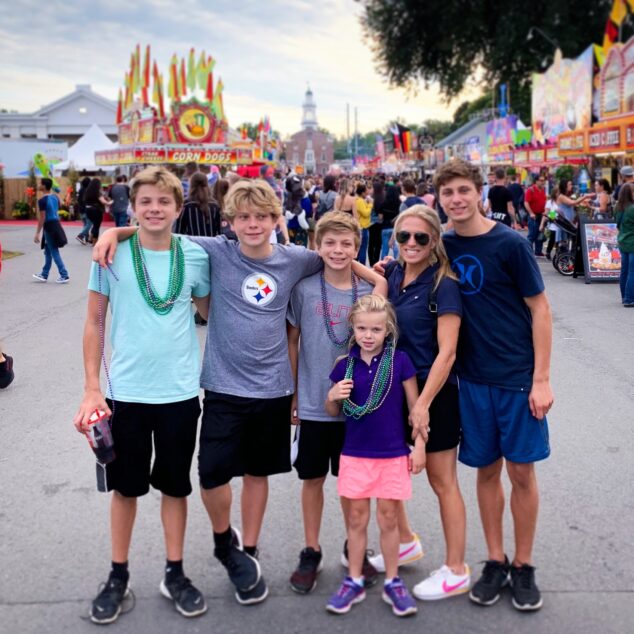 11) Only moms of boys will understand that boys really don't care about drama. If they get into a "fight" at school with a friend, it's over the next day. Thank GOD.
12) Fortnite. I'm just going to leave it there.
I'll tell you what – boys are the best thing in the world. There's nothing like a love between a mom and a son.
Thanks for indulging me with this post and may my fellow boy moms get a good laugh at these!
Keep yourself busy with your tweens, too. This is just as important. Spend time together. Here are 50 Things To Do with your Tweens.
7 Reasons to Have Kids Close in Age
5 Reasons to Always Get Family Photos
Check out my YouTube Channel which shares lots of videos of me and my guys!