Looking for things to do with tweens? Here are some ideas tween activities for you to do with your kids that aren't quite teens yet. There are fun things to do at home with tweens if you find some cool activities to do.
50 Things To Do with Tweens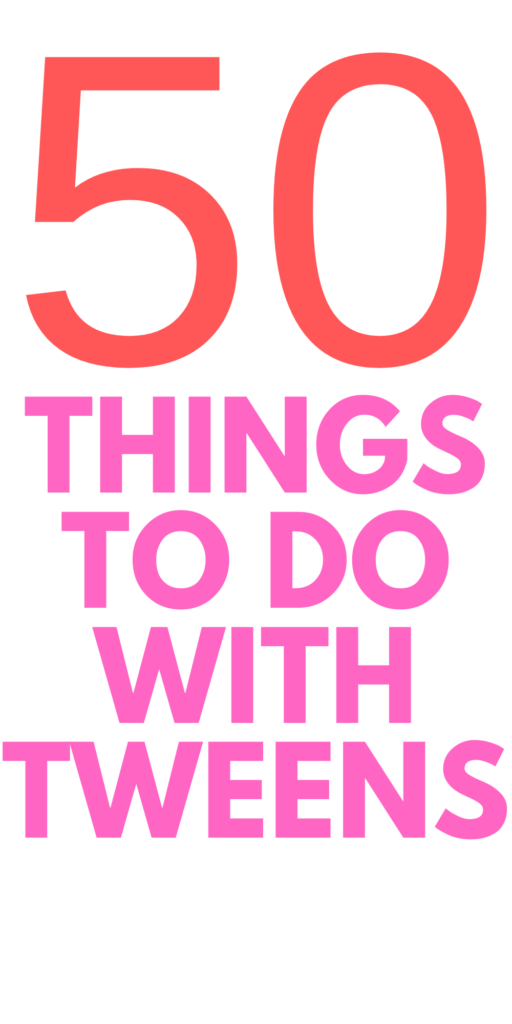 If you're wondering what do tweens like, this is a laundry list of things for you to do. These are 50 things to do with tweens that will keep you busy and occupied.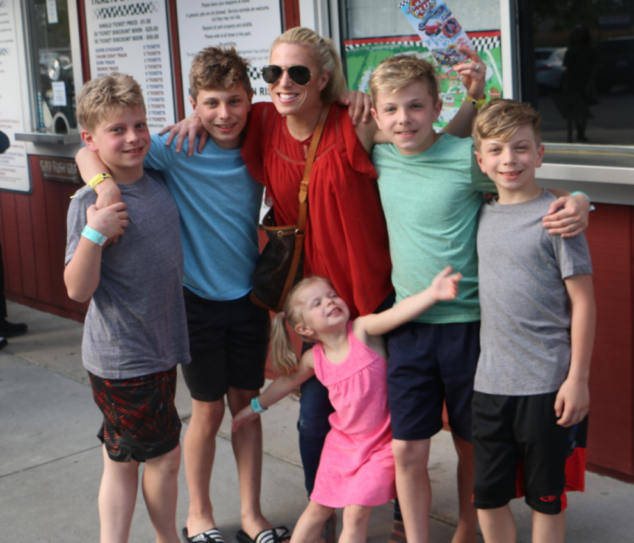 Tweens are right in that in-between where they're not quite teens yet, but they're also older than elementary. These are fun things for you to do because there is something for everyone.
I've compiled a list of 50+ things for tweens to do at home and beyond. It doesn't matter exactly how old your tween is, these activities will work (and for tweens, too!). If you're wondering about the teens in your life, I've got you covered, too.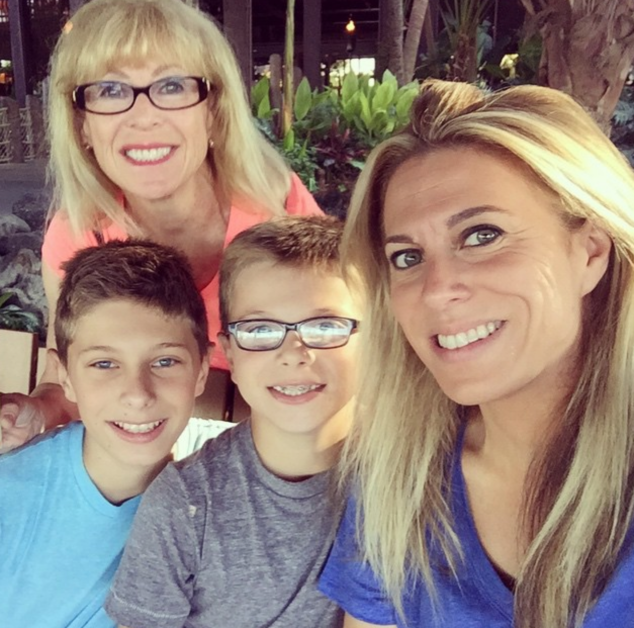 This list was my favorite thing to create because it's personal to me, I really need things to do for my kids. I also wanted to make sure these activities were fun things, too. These are things to do with tweens you will love (I promise!).
I'm all about trying to keep my kids busy right now. The last thing I want them to be doing is sitting around do nothing. It's worse than can be to see them moping around saying, "There's nothing to do here." Truth? There are tons of things for tweens to do, you just need to make sure you have a list on hand to pull from for your kids!
Laser Tag Together
Baking Night with Tweens
Have them Try to Do a Puzzle
Watch a Movie on TV
Binge on a TV Show (Cobra Kai is amazing!)
Plant a Garden (flowers or veggies)
Have them Build Something for You
Crafting Session with the Tweens
Have then Paint a Canvas Print
Have them Play a Game
Have them Create a TikTok
Go on a Picnic with your Tweens
Have them Go on a Walk (around your neighborhood)
Go on a Bike Ride
Plan a Fancy Dinner at Home
Create Brinner (breakfast for dinner)
Fly Kites in the Park
Create a Vision Board
Have them Play Video Games (perhaps the BEST)
Tie Dye Tees, Socks, and Sweatshirts
Pick up Game of Football
Have them Do Yoga
Have them Try to Meditate
Read Books
Have them Call Someone
Have them Play Music (Learn an Instrument)
Have a Host a Dance Party (Virtual)
Have them watch a LIVE Band on the Internet
Have them Try Dance Lessons on the Internet
Try to Learn a New Language on the Internet
Have them Teach YOU Something
Have them Play Basketball Outside
Have them Write A Letter to Someone
Have them Organize Something in Your House
Have them Create a Vision Board
Have them Watch a Sunset
Have them Watch a Sunrise
Have them Start a Scrapbook of this Time
Have them Create a Special Lunch for the Family
Have them Host a Virtual Family Get-Together
Have them Host a Virtual Dinner Party
Have them Make Breakfast
Have them Find a Pen Pal
Have them Go On a Virtual Field Trip
Have them Train for a 5K, 10K, Half Marathon, etc
Watch "Old Movie" from Your Time
Have them Learn Something from YOU
Have them Camp in the Backyard
Have them Set up an Obstacle Course Outside
Have them Build a Fort in the Living Room
Volunteer Together
Have them Do Some Fun Craft Projects
Have them Stay in their Pajamas all Day
Have them Work on a Family Tree
Have them Decorate the House
Have them Gear Up for a Haircut Night
Have a Make your Own Ice Cream Night
Have a Pizza Making Night
Have a Fondue Night
If you're looking for fun things for tweens to do near me, check out some of these fun activities. You can decide what one works for you and see if this is possible to do near you.
Once we're done with this home quarantine, there are so many things that they can do outside the house! I've come up with a list of 101 things for teens to do, too – but all of these things don't require you to actually be at home!
Also, follow me on TikTok and Instagram for daily hair inspiration!