S'more Pops
Looking to make an adorable and sweet snack for your kids at home? This is it! I'm obsessed with these S'more Pops for all of my entertaining needs this summer! I can't wait to make these for an upcoming playdate!
Prep Time: 10 minutes | Chill Time: 15 minutes | Total Time: 25 minutes
Ingredients:
Marshmallows
Chocolate chips
Graham Crackers (Gluten Free brand if following a GF diet)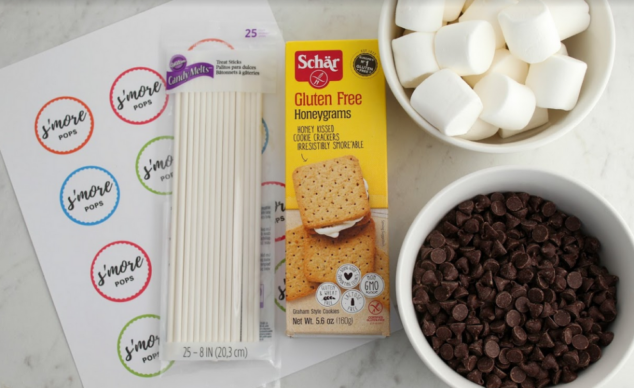 Other Materials:
Paper (Share what you made)
Hole punch
Treat sticks
Directions: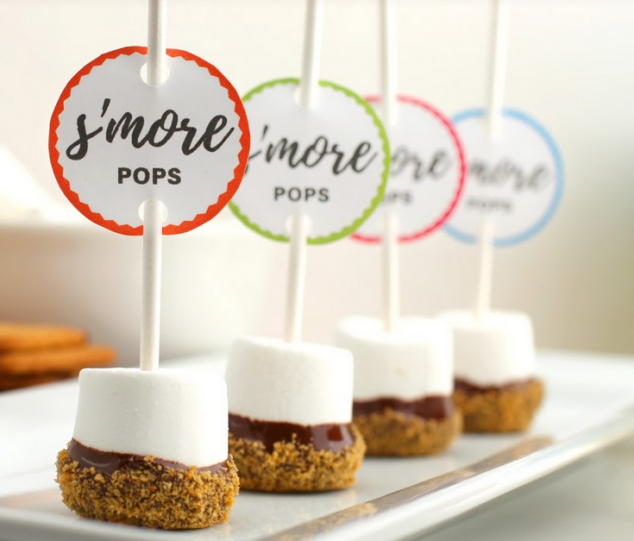 – Print S'more Pops tags on white paper. Cut out the number of circle tags you'll need. Punch a hole through the top center and bottom center of each tag.
– Line a baking sheet with parchment paper and set aside.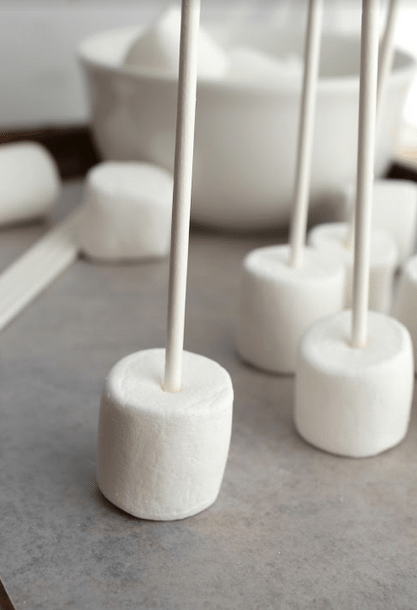 – Place a treat stick into each marshmallow. If your sticks are longer, you can simply bend the stick and break off any excess to create the length you prefer. If doing this, place the broken side into the marshmallow and leave the clean side up.
– Break apart 2-3 graham crackers and place into a food processor (just a couple crackers goes a long way with this recipe). Pulse until crackers are broken down into crumbs and no large chunks remain. Pour crumbs onto a plate or shallow dish.
– Melt your chocolate in a shallow dish by microwaving for 1 minute, stirring, and then microwaving at 20 second intervals (stirring in between) until all chocolate has melted.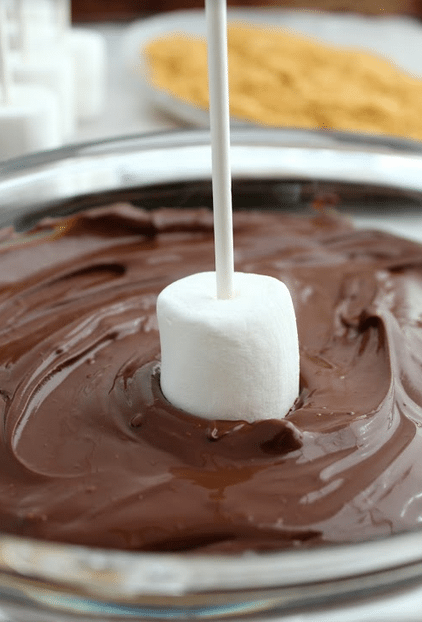 – Dip your marshmallow on a stick into the melted chocolate – leaving the top half uncoated. Use a spoon to wipe off any excess chocolate from the bottom.
– Immediately dip the chocolate coated marshmallow into the graham cracker crumbs and coat all sides.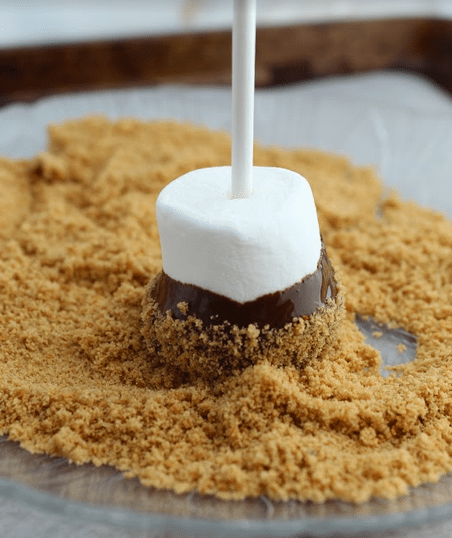 – Place the s'more pops onto the prepared baking sheet with parchment paper. After finishing all pops, place them in the fridge to allow the chocolate to harden for about 10-15 minutes.
– Slide the printed s'more pop tags onto the stick of each completed pop and serve.