Are you wondering how to Dress Up for the 4th of July? I can't wait to share with you some ideas for 4th of July Outfits.  I'll all about the 4th of July! As a matter of fact – we celebrate in Bristol, RI with my parents where there is the longest and oldest continuously running 4th of July parade in the country! The town of Bristol gets so into the 4th of July that they paint the street lines red, white and blue year round… and my parents (literally) live right on the parade route! It's the perfect small New England town to rock in the 4th of July and it's something we look forward to every single year.
4th of July Outfits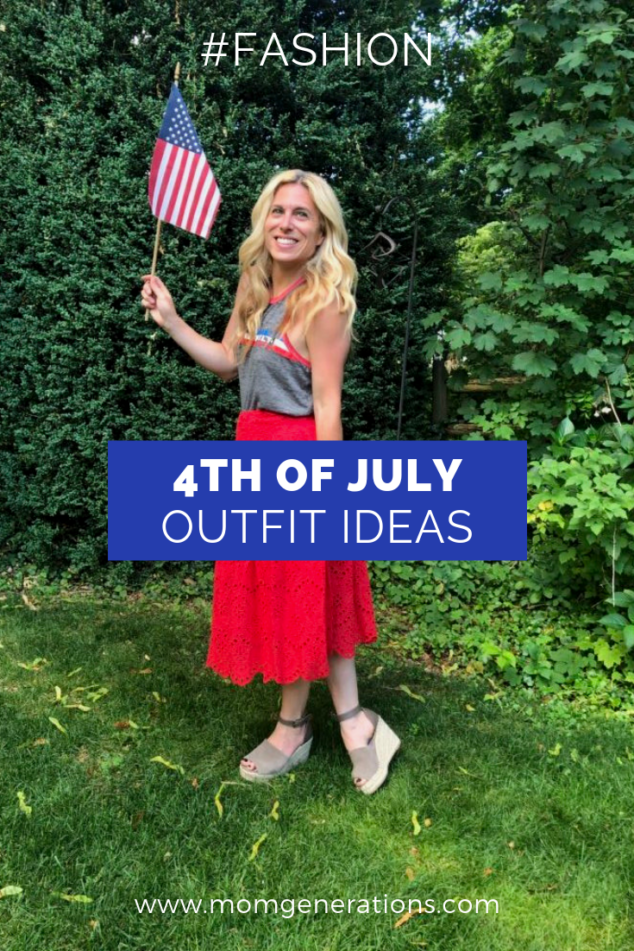 We start celebrating for it NOW! It's not just a 4th of July day – it's a 2 week long celebration. I'm all about finding the best 4th of July Outfits because this time of year is just FUN!! That's right!! It's FUN and exciting!!! The best part is that everyone gets into it, too. I love seeing people dressing up in red, white and blue from head to toe throughout the 2 weeks before the 4th of July. It's just really festive and a fun way to kick off the summer's biggest holiday. Just about anywhere you go during this time of year will have the red, white and blue vibe! I've found a lot Macy's clothing for the 4th of July, too!
I ALWAYS dress the kids up in red, white and blue for the 4th! ALWAYS! And yes… I get into the red, white and blue spirit, too! This year I'm taking it a step further and I'm dressing up more and more for the 4th of July. I'm not just going to toss on a red tee shirt with red shorts this year, I want to have some fashion fun in the days leading up to the 4th by wearing some super stylish and trendy looks. Moms like to have fun 4th of July fun, too! Don't be afraid to have some fun with some red white and blue 4th of July Outfits!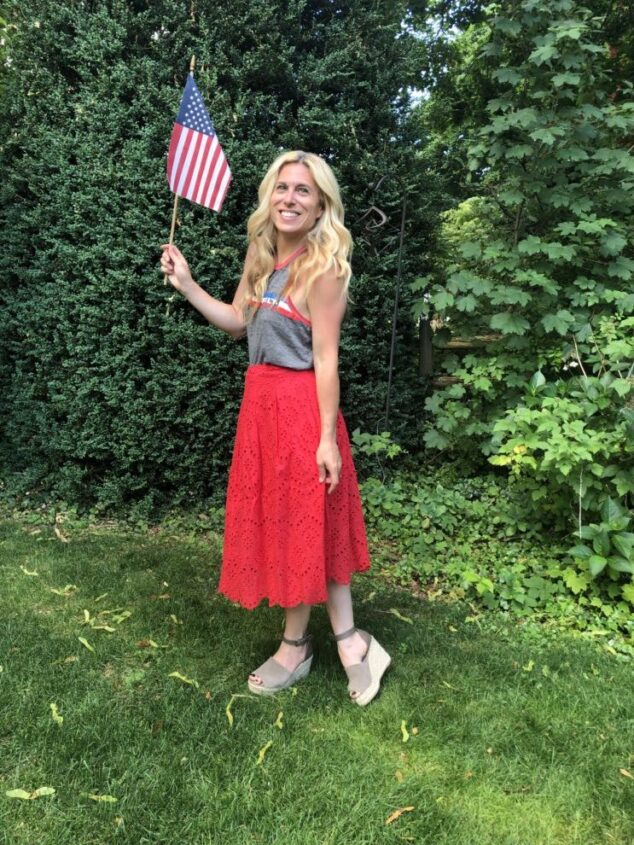 My favorite go-to look for this 4th of July?
USA Graphic Tank from Target ($12.99) and this Red Ankle Length Skirt from T.J.Maxx that I got YEARS ago ($30)!
It's the easiest to toss on and GO! I love how it's stylish, yet functional, too! I could wear this to an adult party, kids party or town party! It just works beautifully any which way! Just add a flag for your accessory and you're perfect!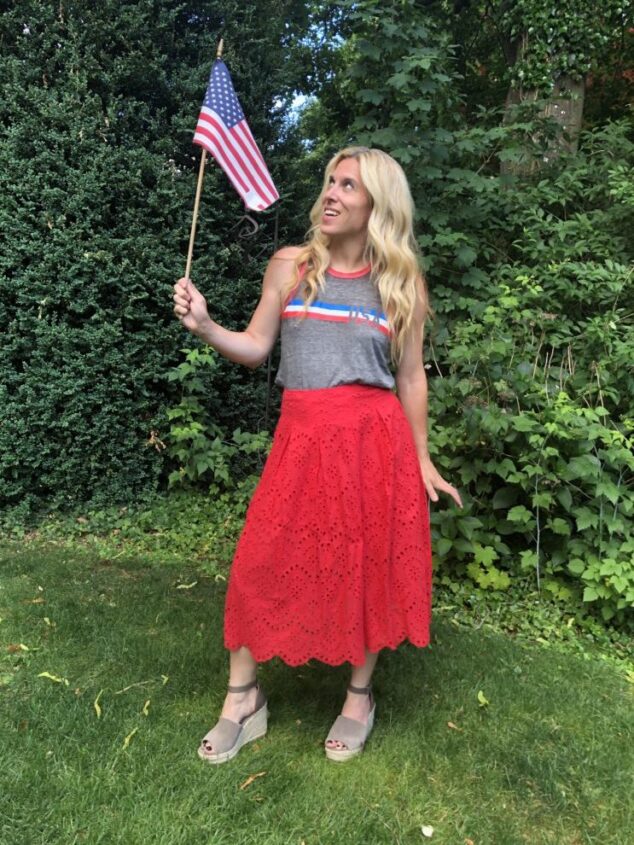 It was cute, my 4 year old daughter say me taking photos with my husband last night for this blog post and she said to me, "Can I dress like you, Mommy!?" That's all the recognition I need to let me know it was a score!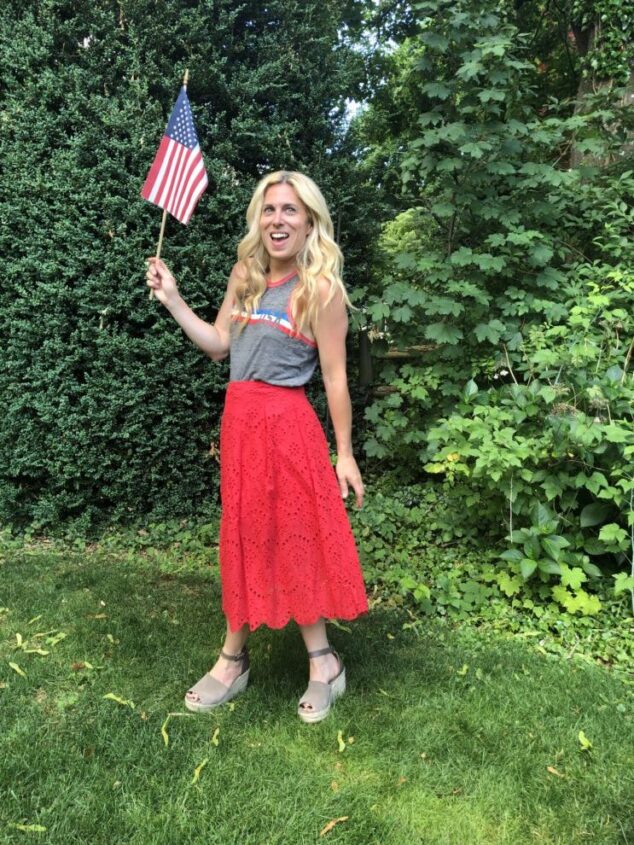 What other fashion pieces out there are perfect for the 4th of July!? How to Dress Up for the 4th of July? Here are 5 of my fave dresses out there to indulge in!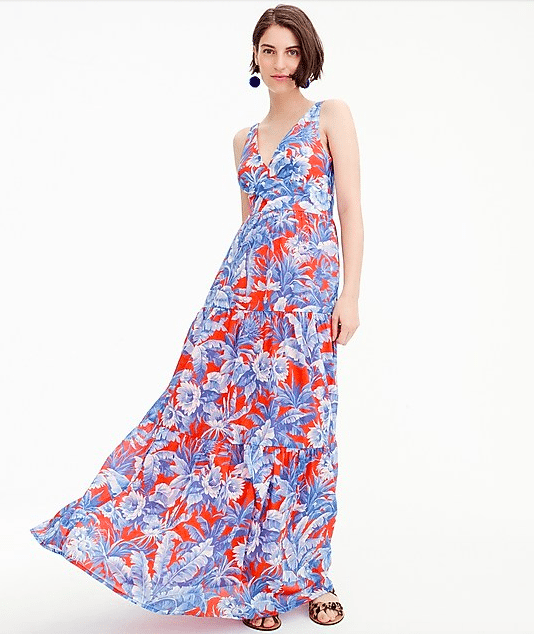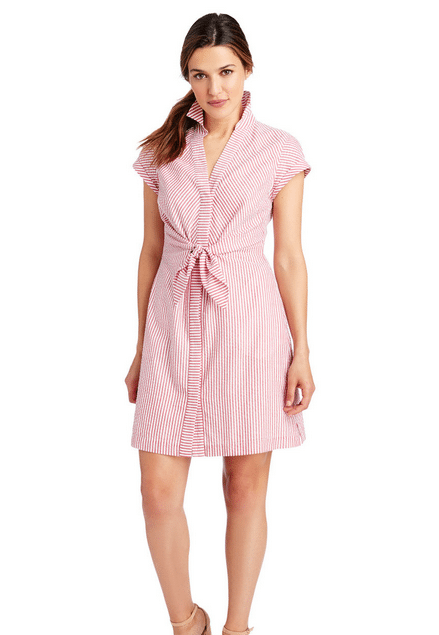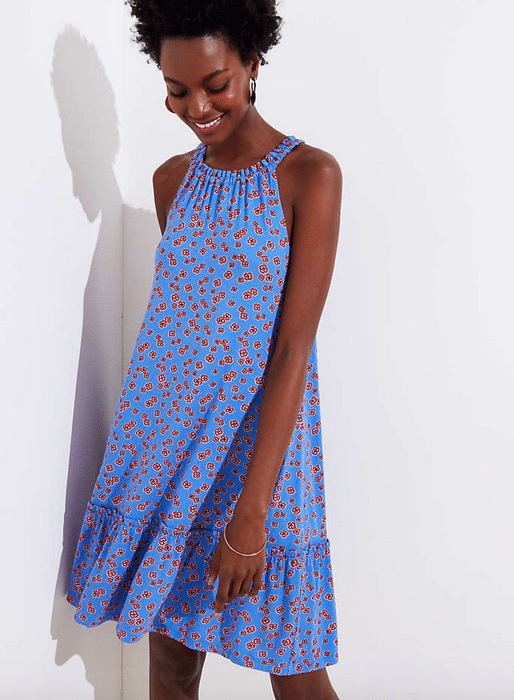 What do you think? Some super cute 4th of July Outfits, right!? It's all about 3 colors: red, white and blue. Find them in clothing that inspires you! If you see USA on anything, grab it, too! You will fall in love with the styles and really feel part of the celebration!!
I love fashion, so make sure you're constantly checking into see what I'm sharing and dishing on! I'm all about summer fashion and dishing what to wear to work and weddings and just out and about in the world with your fave people!