My kids are ALL about making money. They think about it. They dream about it. They're all in on it. How to Make Money as a Kid isn't always easy. I mean, you're a KID. The good news is that there are ways for Kids to Make Money in the Summer, you just need to find them!
How to Make Money as a Kid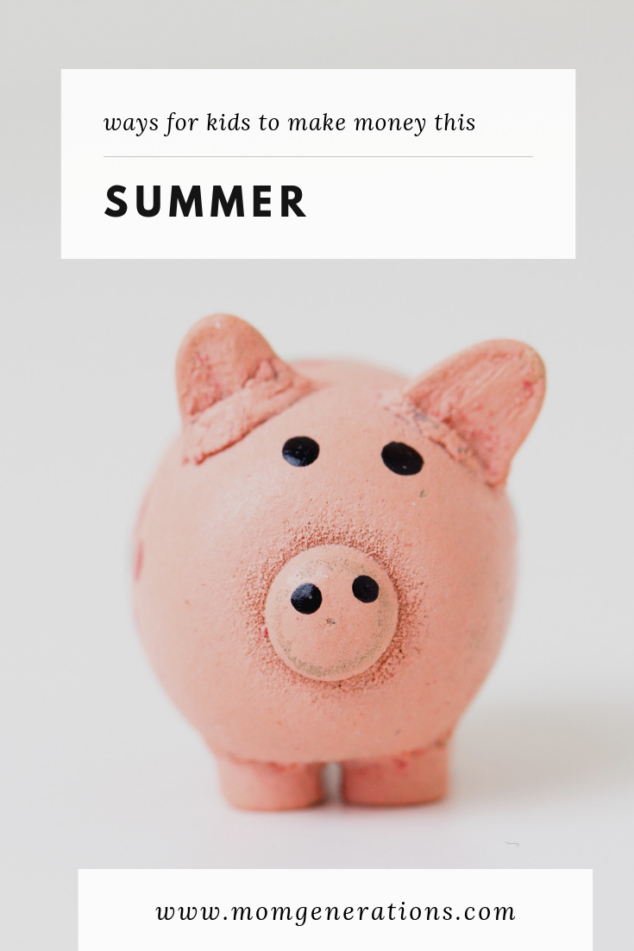 School may be out for summer, but that doesn't mean the kids can't be productive. Kids are always looking for ways to make extra money in the summer, and there are just some things that remain the same from year to year.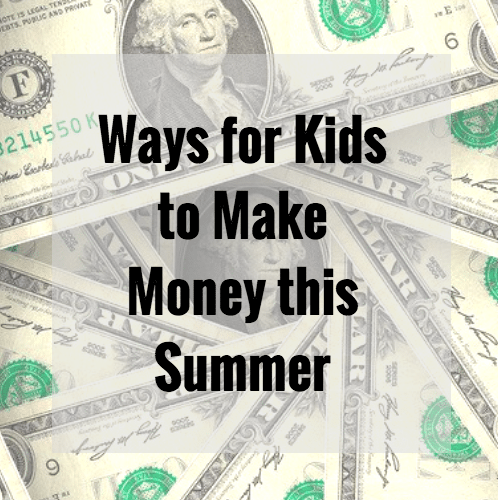 I love seeing my sons get excited about making money. When I was their age I was a "little" hustler, too! I would babysit my neighbor's baby. I would make Friendship Bracelets and sell them online. I would go to my Nana's house and clean her fridge and do anything else she wanted me to do for a dollar or two! I just loved doing something to make money when I was a kid.
My parents didn't have a ton of money, so for me the money I made went towards clothing and shoes and makeup! All things that I felt bad asking my parents for, I would buy on my own. It made me work hard and want to save up. Not to mention – when I did buy my own stuff, it felt really good. I took extra-extra good care of things, too. How to Make Money as a Kid isn't easy, but if you're a go getter – you can make it happen.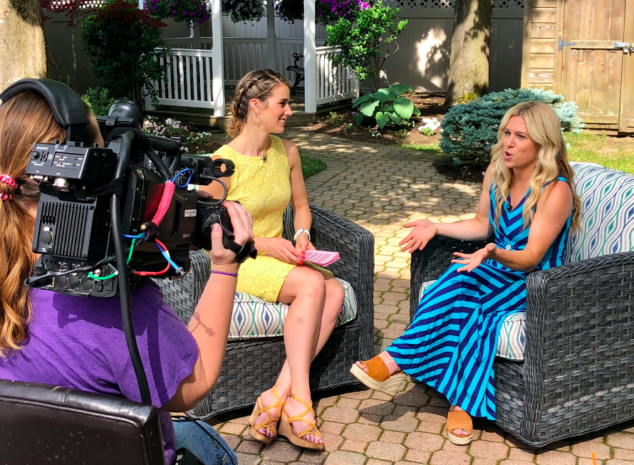 I was thrilled to shoot this segment for The Rhode Show this morning on Ways for Kids to Make Money this Summer because I think it's important for them to learn how to work hard. I also think it's a great way to keep "older" kids productive in the summer, too!
Check out my segment on How to Make Money as a Kid on The Rhode Show! I loved being able to share some of my top tips and hopefully inspire some kids out there to make some money and work hard! As parents it's great to help and support them along the way and do what we can to help them out. I love the hustle!
– Mowing Lawns – Ask your neighbors/family/friends
– Babysitting / Mother's Helper – A couple hours here and there are always a big help for kids
– Lemonade Stand – Do this once a week in a high traffic area. My parents live on Hope Street in Bristol, kids makes a killing
– Reselling Stuff – My kids help me with eBay, Poshmark and Amazon
– Walk Dogs – Send flyers around your neighbor asking if anyone would like some assistance
– Help Out with Tech Stuff – For someone like me, I love to hire my kids in the summer to help me with tech stuff. Social sharing, etc. They can even help their grandparents, too with How to Do certain things online
Check out some additional ways to make money: