How to Start Selling on eBay for Beginners. eBay is an incredible side hustle to have for making money. I started up with eBay again this past summer after we moved. I had boxes of items filled with things that I knew would sell well on eBay. Clothes that my sons had grown out of… toys that Victoria didn't play with anymore… household items that we didn't use… accessories and shoes that I didn't want anymore… you name it, I had tons of stuff!
Selling on eBay for Beginners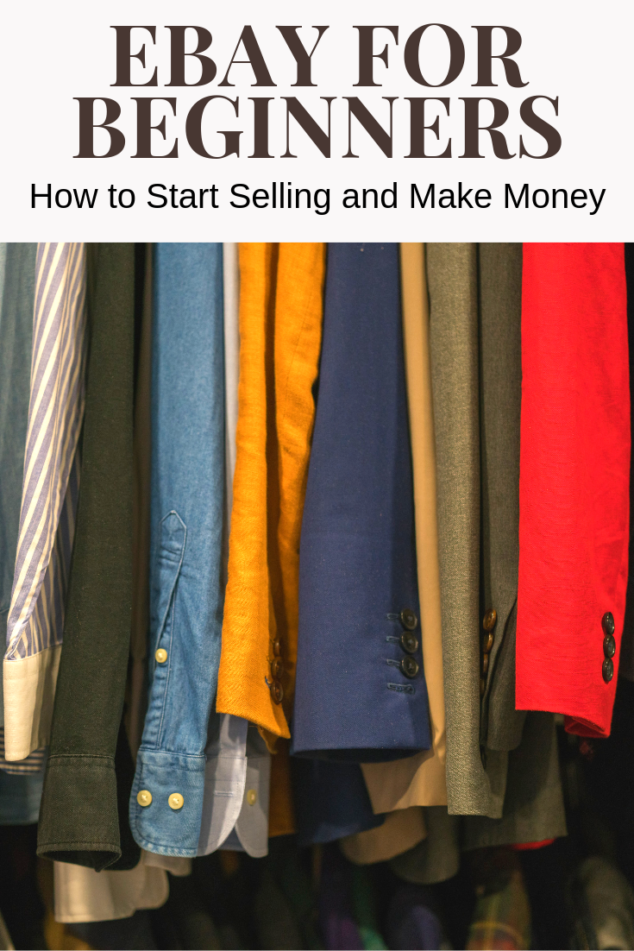 I wanted the move to our new house to be as "light" as possible. I didn't want stuff inside my house that I didn't use, so eBay became a big focus for me. I wanted to sell – sell – sell! And guess what? I made about $4000 in July, August and September selling items and I was THRILLED!
Once my "stock" was gone – I stopped selling on eBay. I didn't have time to be going out and looking for products to sell. I didn't have time to thrift or go to garage sales. I just knew that I needed to be realistic about the whole thing. It was fun while I was doing it and I made a good amount of money fast, but I knew I couldn't run this side hustle by myself on top of everything else that I was doing. In December – I was talking to my sister about her own eBay business. Everything she said, I had felt this past summer. She LOVED doing eBay, but it was tough working full time and trying to run the "side" eBay business all by herself, too.
An idea was born!
I went home that night and wrote my sister a text, hoping (and praying!) she would say YES… "Do you want to partner up together and do eBay?"
I stood looking at my phone waiting for her to text me back… I saw the 3 little dots beeping (meaning she was writing!) and then I got the "YES!!!"
And so… January of 2018 – I partnered with my sister to jump back into the waters of eBay!! We have gone full steam ahead and are loving the partnership and the side hustle!! For me personally – I love selling on eBay because it's easy. There isn't a ton that goes into it. You find items to sell, you list them and then you wait. It's pretty much that simple. Anything and everything sells on eBay. You take a chance and list!
If you're a beginner to the eBay waters, I have some advice for you. Selling on eBay for Beginners is something that I believe can make you tons of money. Don't be thrown off that you're a beginner. This is advice I wish someone told ME months and months ago, but you learn through trial and error.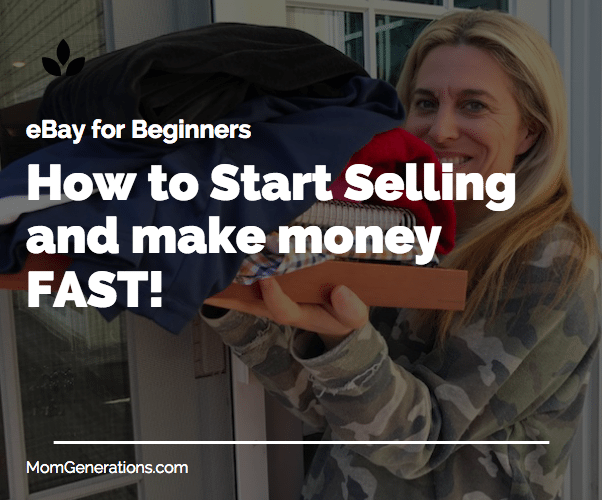 1. Just open an account and try it! There's nothing to it! Think of a name for your account and just do it! Don't overthink it.
2. Research and play around a bit so that you can see what kinds of things are selling and what the prices are for items you like. This is advice that I wish I had taken when I first started. I was listing items and just randomly coming up with prices. Take the time to see what stuff is selling for … not just listed for! This is a BIG difference. If you have a ton of kids clothes at your house that you want to sell, take the time to see what people are listing them at price was AND selling them at.
3. Search items that you would like to sell. Look around your house and find items that you could get rid of and sell. THIS IS A BIG DEAL!! If you can start off eBay with items that you have at home rather than shelling out a ton of money for product, that's the best way to do it.
4. List 10 items at once. I know 10 seems like a ton, but it's really not!! The more you list, the better it is for you with eBay. My advice is to list 10 right out of the gate and then list 2 or 3 items every few days. eBay seems to reward you for the most you list and the most you sell! Just as a reference – I make sure with my sister to always be listing 175 items at one time!
5. One thing I wish I did from the beginning – join some FB groups online that are for eBay beginners! This will help, too! Also – you will see what people are listing and what's selling really well!
6. Think outside of the box! Truly – there's a buyer for everything! I listed random baby clothes recently and I couldn't believe how fast they sold. It was an obscure brand, but this particular buyer was searching list crazy!!
7. Partner up with you have to! I needed someone to help me with the accountability piece. My sister is amazing for me to have because we stay on each other about listing! She's also GREAT at shipping items out quickly. I am horrible at it!
8. If you're looking for additional items to sell – ask friends and family if there are any items they want to get rid of – always be honest that you're selling on eBay… but you never know when you might get "free" product off someone's hands!
Look at YouTube as a destination for eBay help, too.