DIY Fortnite Ilama Costume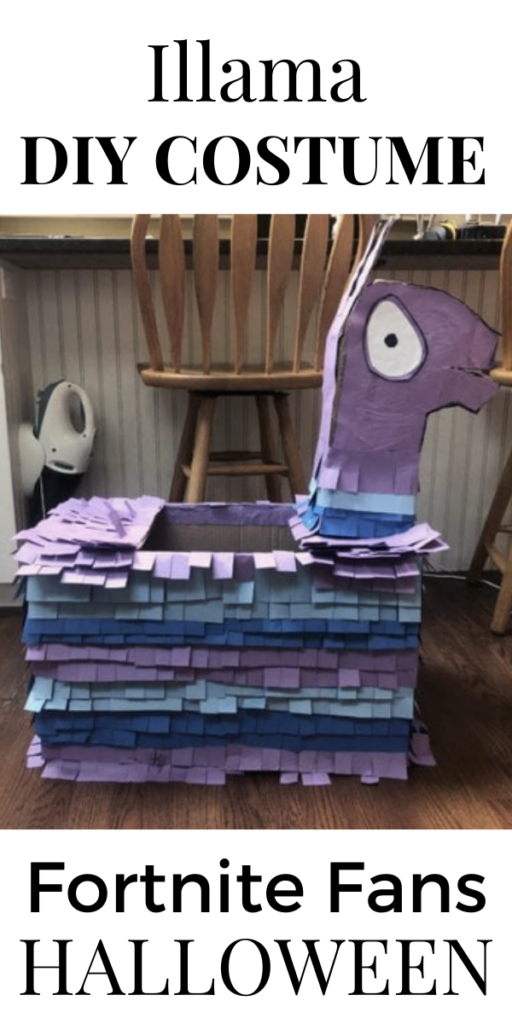 My sons are obsessed with Fortnite right now (as is every kid, right?). It's so funny because the only thing I know about Fortnite is the "Floss" dance. That's my level of knowledge for the game and that's pretty much all I can offer anyone when it comes to Fortnite trivia! When it came to Halloween this year – all of my sons wanted to be Fortnite characters. Every single time they showed me a costume online, I saw the price tag and couldn't believe it! NOt to mention – a majority of these costumes were sold out! I guess they're not the only ones with the Fortnite passion. My son Alex had his heart set on being the Fortnite Ilama, so my husband challenged him to make it himself! And so – he did! Check out this cool DIY Fortnite Ilama Costume that you (too) can make from home!!
DIY Fortnite Ilama Costume
How to make your own DIY Fortnite Ilama Costume – it's not hard, but it does take a bit of time to put together.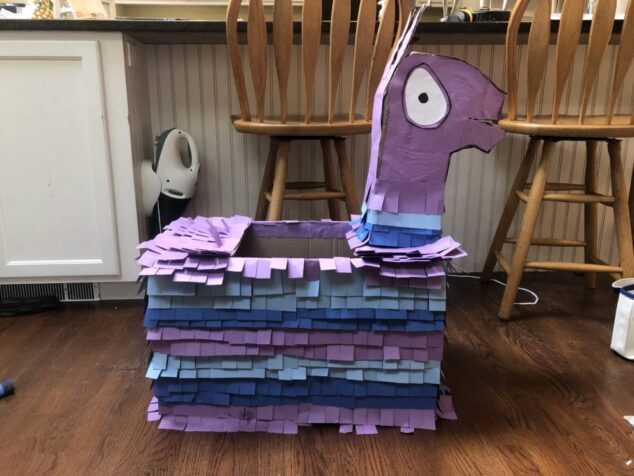 DIY Fortnite Ilama Costume Materials:
1) Large Cardboard Box (one that you know will fit around you)
2) Scissors
3) Glue
4) Construction Paper
5) Tape
DIY Fortnite Ilama Costume Steps:
1) Fold the cardboard box  so that it's a perfect square and that it will fit around the person wearing it. You might have to work your magic with tape, but really make sure it's a solid form before adding on any additional paper.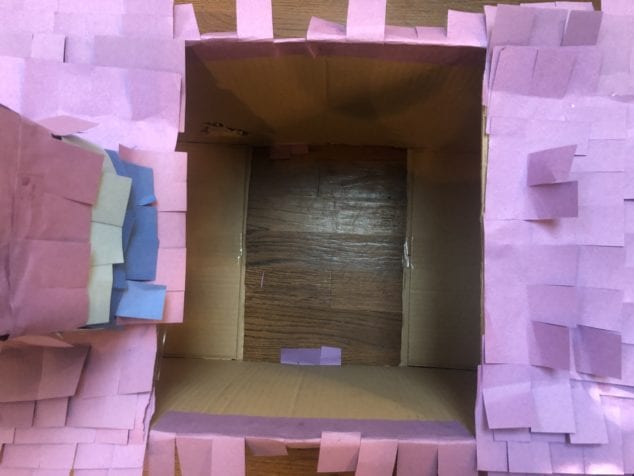 2) Take your construction paper and use whatever colors you prefer (we used blues and purple) and start adding "fringe" paper pieces all around the cardboard box. This takes time, so really make sure you fill it up!! The more – the better!! We just glued the strips down and overlapped them so they would hang out and look cool!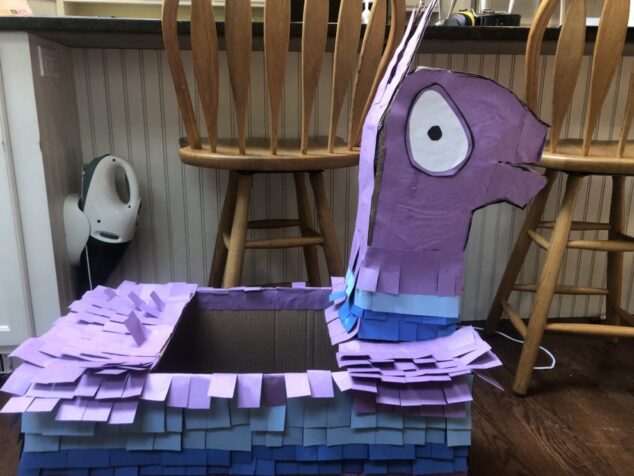 3) The Ilama head is the most intricate. You need to draw this out or at least create a head that resembles a Ilama. If you aren't too sure about it, you can just use your OWN head as the head! You don't have to make this additional piece if you don't want to! We overlapped 2 pieces of cardboard and made the outline of the head – one for the right, one for the left. We created 2 ears and then worked on taping it all together!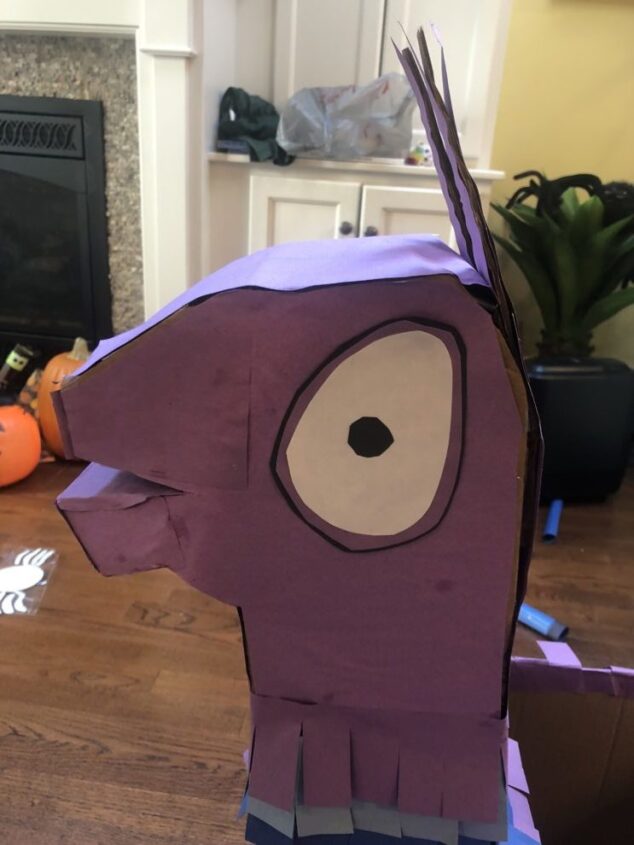 4) Once taped together, add purple construction paper around it – we glued it all around and just kept making it a custom fit to the cardboard shape.
5) Create some eyes for the head – one for each side!
6) AND YOU ARE GOOD TO ROLL!!!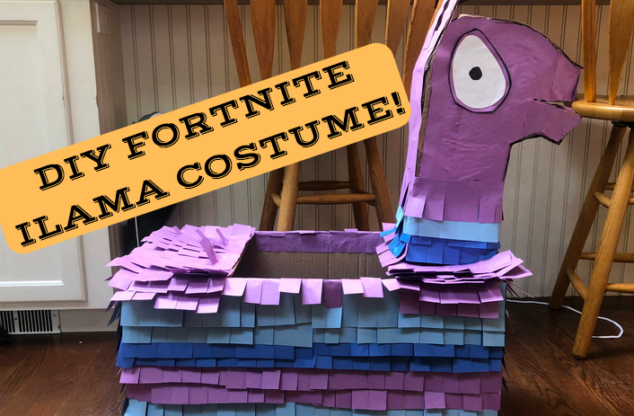 Here you go —> DIY Fortnite Ilama Costume!!
Check out other costumes for Halloween here!!