Public speaking is something that you either love or you hate, there's really no in-between. Overcoming fear of public speaking can be difficult, but it can be done. I promise. I was terrified for years to even speak in class, never mind in front of a small group. I had this tremendous fear that I'd start to sweat, get red in the face and/or forget what I was supposed to say. Then in college – as part of a requirement in my Theater Arts classes, I took a Public Speaking 101.
Overcoming Fear of Public Speaking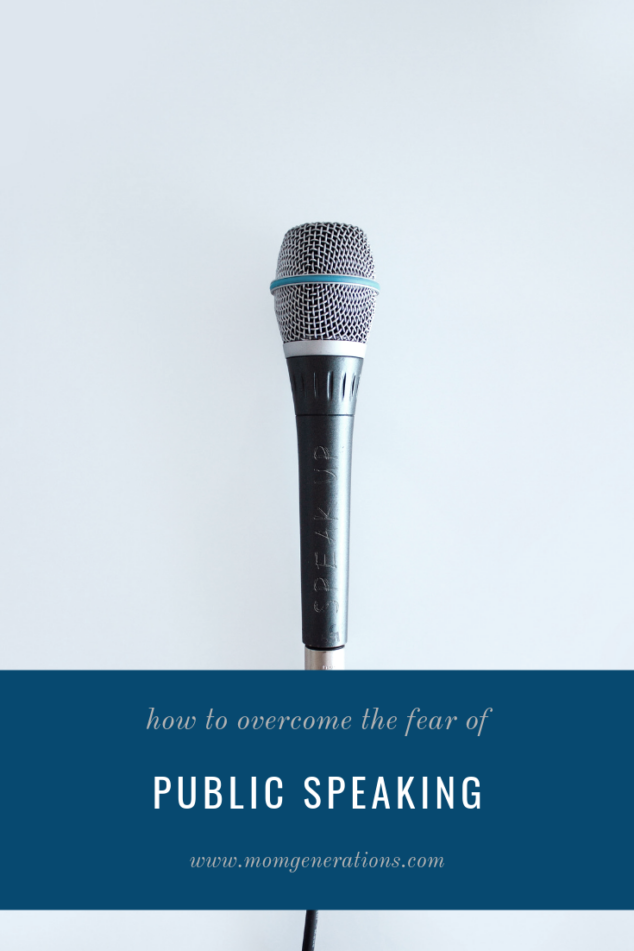 I remember being terrified to walk into that very class, but I did it. And little did I know that that very class would (literally) change the course of my life. I know I'm not alone in having a fear of public speaking, it's just knowing how to overcome the fear of public speaking that helps. There's not a one-size-fits-all for everyone, so I wanted to share a bunch of different strategies on overcoming fear of public speaking!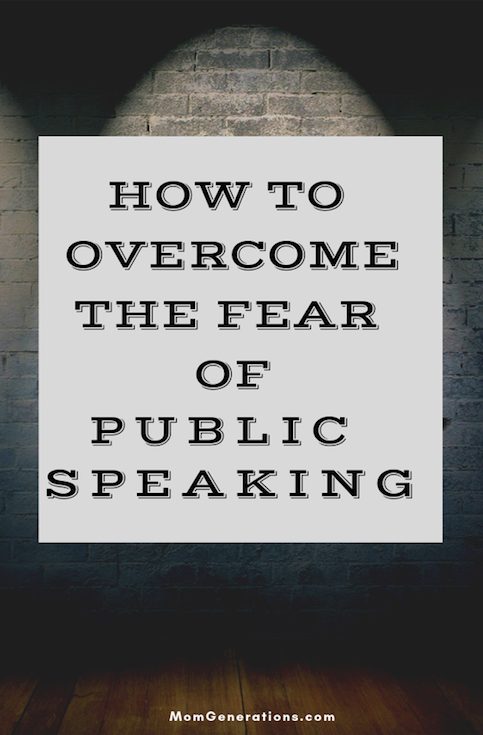 Overcoming Fear of Public Speaking is something that people often wonder if it's possible to do. Can you actually get over your public speaking fear? I believe you can, if I can do it – anyone can do it! I'm not kidding, I was the shiest kid in school – so it's so crazy to see and think what's possible. You just need to believe in yourself and give yourself the chance. Read through these strategies and really determine what would be the best one or ones for you to try out.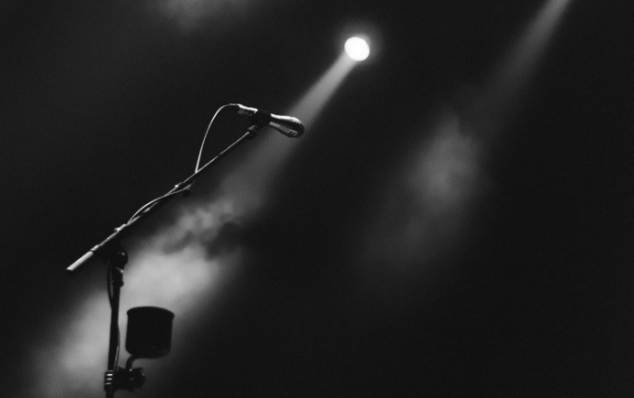 Strategy #1 for Overcoming Fear of Public Speaking:
Have a pinpoint spot for yourself. What does this mean? This was one of the first things I learned in college. Whenever you're about to speak in front of people – even if it's 3 people – have a point in the room or a point person that you can zero in on. I usually pick the wall in the back because people don't necessarily like having your eyes boring down on them (LOL!), but it's helpful to be able to zero in one someone or something. If you know someone in the room where you're speaking, even let them know beforehand what your strategy is and let them in-the-know that they will be your point person. This makes it easy on you because you're not focusing your energy on whether everyone is staring at you (because usually they are!) and you can concentrate on our message and not the people.
Strategy #2 for How to Overcome the Fear of Public Speaking:
Practice makes perfect. Whenever I know I need to speak in front of anyone, I practice. I practice so much that my family starts to know my speech or my message points! But here's the beauty in practicing, you will walk onto the stage or the platform or in front of the room relaxed and prepared. There's something really comforting about being prepared. You will be confident and that goes a long way in overcoming your public speaking fear.
Strategy #3 for Overcoming Fear of Public Speaking:
One strategy that helps is engaging with your audience. If you're super nervous – think of ways in which you can take the attention off of you throughout the entire time and redirect it out to the audience. You will still be in command, but it's a great way to take the bulk of it off of you. For example – you can ask the audience questions and ask them to raise their hands. You can ask certain members of the audience to share with you pieces about themselves as you continue to talk (depending on what you're talking about, this would vary). It's such a great strategy to keep yourself moving and talking, but not worrying about making it all on you for the entire time.
Strategy #4 for How to Overcome the Fear of Public Speaking:
If you're going to be speaking to a larger crowd and have the ability to visit the venue and get a feeling of what the space looks like and feels like, DO THAT! I recently spoke at a local event and it was great to have already been to the space. I knew what it looked like and had a great feeling for how big it was, which definitely helps calm the nerves!
Strategy #5 for Overcoming Fear of Public Speaking:
Whenever I'm feeling nervous about speaking somewhere, I always make sure I greet the attendees as they arrive. For some reason this relaxes me. I feel better knowing that I've already "engaged" with the audience beforehand and even (at times) let them know that I'm feeling a little nervous about speaking.
Strategy #6 for How to Overcome the Fear of Public Speaking:
Which brings me to my next strategy, if you're nervous about speaking – TELL THE AUDIENCE! There's something endearing about letting people know that you are (indeed) nervous. It allows the audience to root for you from the beginning and it will relax you more to just get that off of your chest!
Strategy #7 for How to Overcome the Fear of Public Speaking:
If this helps – have someone in the room give you time prompts. Many times when you're speaking – especially if you're nervous – people tend to rush. Take a deep breath and breathe it in and out. Don't go crazy trying to get it down as fast as you can, make sure you take your time and really work through the allotted time you have. When you have someone giving you time cues, it allows you to see that you're going at a good pace or too fast or (even!) too slow.
Strategy #8 for Overcoming the Fear of Public Speaking:
Watch people that public speak, they are the masters and do it the best. I love watching people and taking away a few strategies. Whether it's how they walk on stage or mannerisms… watch them inside and out.
I shot a video months ago about this and really am passionate about getting people on stage to do public speaking!
It's all about stepping out of your comfort zone and sometimes making some changes!! Here's also a great read for entrepreneurs looking to step out of their comfort zone from The Cubicle Chick.
Printable for Manging Weekly Tasks