Snowmen Treats for kids are the cutest ever! I'm obsessed with finding crafts and DIY projects that are great for the kids. I also love to find things that can be brought into the classroom because of allergies! These Snowman Treats are the cutest ever!
Snowmen Donut Treat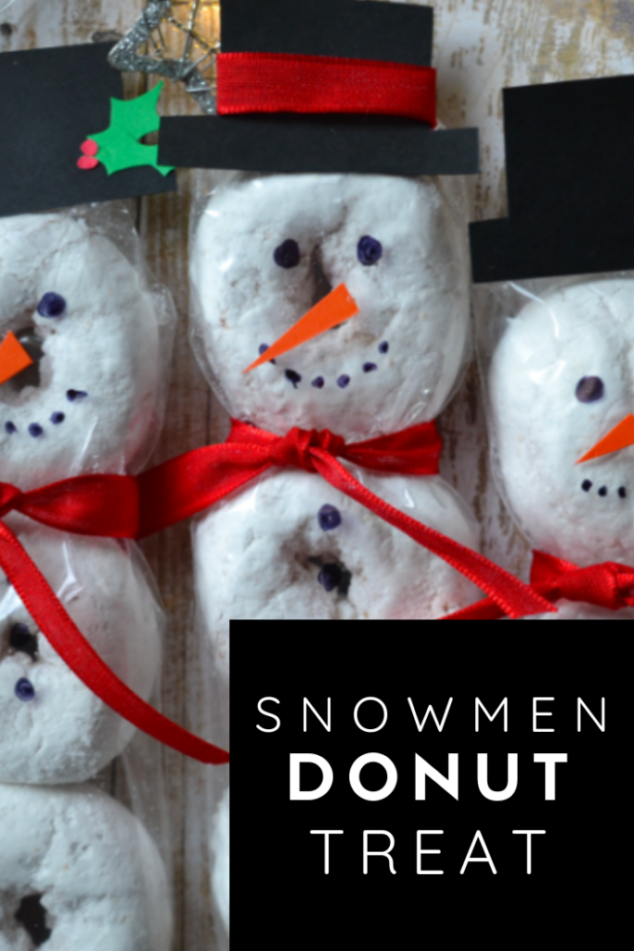 Snowmen Treats
The holidays are such a wonderful time to create some fun and adorable crafts with your kids. With all of my kids being addicted to technology, I LOVE seeing them get excited about a craft project.
I'll do just about anything to get them off their devices. The holidays are a perfect time to get them around your dining room table and making some fun crafts to add to your home! These Snowman Donut Treats are the best because your kids can give these as gifts or they can keep them around the house as decorations, too!
These decorations are the best because they are edible, too! Bonus WIN! Snowman Donut Treats are easy and fun to make with your kids and (I'm sure) these will be a new family tradition.
Snowmen Treats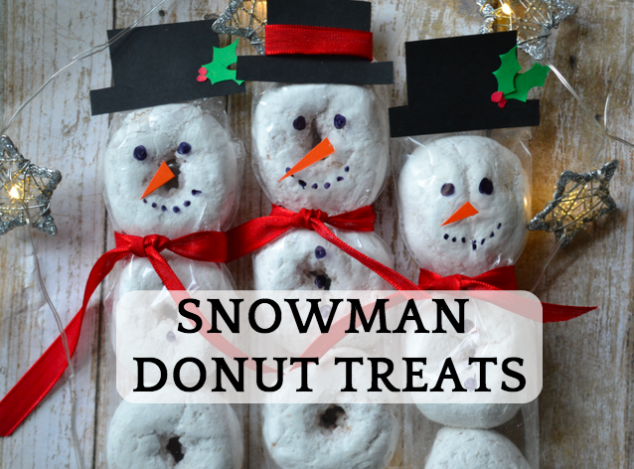 Ready to learn how to make these Snowman Treats? You don't need that many supplies and you can make these quickly and easily! Not to mention – you can make a bunch at once! My daughter LOVED making these the other night. I couldn't believe just how easy they really are to make!
Supplies for Snowmen Treats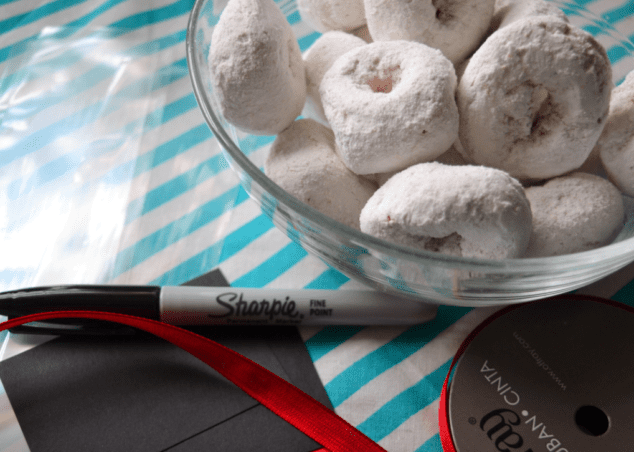 Powdered mini donuts or donut holes
2.5" treat bags
Ribbon Cut in 8 inch pieces
Black Sharpie
Black and orange card stock
Instructions for Snowmen Treats
Add three donut to each back and twist-tie or staple.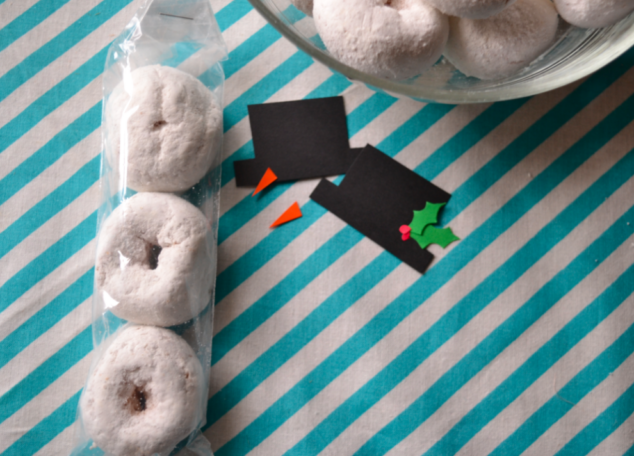 Cut out black hats and hot glue to the top. Decorate hats with stickers or ribbon.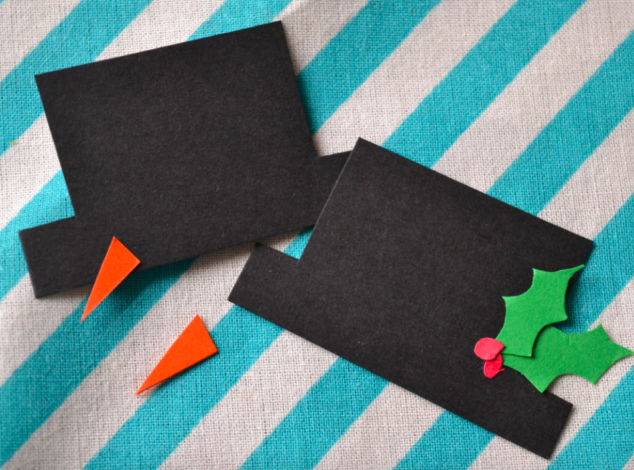 Tie a ribbon scarf between the first and second donut hole.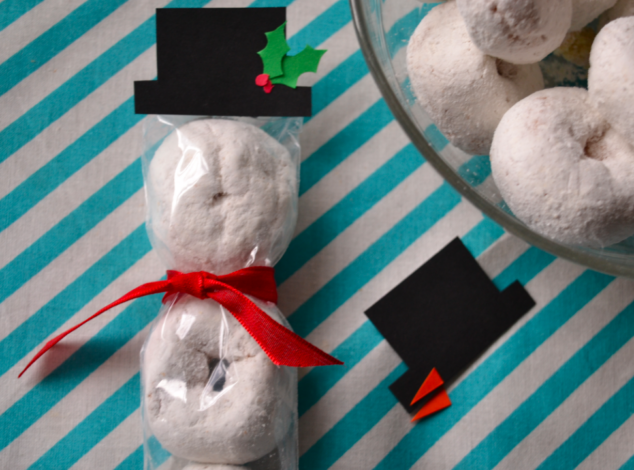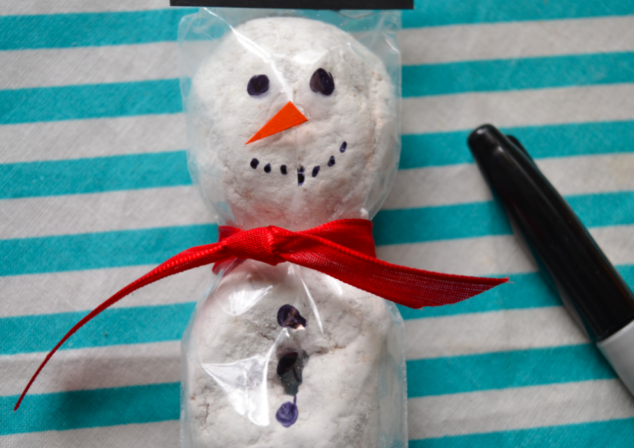 Take a black Sharpie and add eyes, mouth, and buttons.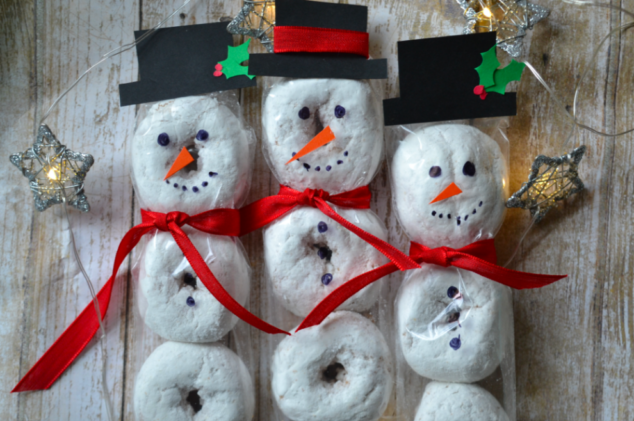 Adorable, right!? I couldn't get over how sweet these are for someone! My daughter is going to make them for her teacher and I love that – at only 5 years old – she can make these on her own! I mean… she needs my help a little bit on the cutting, but the process is easy as can be!! I just love seeing her light up when they're all done and complete!
Beyond Snowmen Treats
If you love this craft, you'll love my Reindeer Ornaments, too! These are so sweet and perfect for the holiday, too!
I love sharing additional Christmas Treats, too and my friend Cristy has some exceptional ideas over on her blog, too! Check it out here!
Thank you to Sheri McShane for this amazing recipe and idea! *Sheri McShane is a contributor for MomGenerations.com! Sheri has the blog: When the Kids Go to Bed.
Hello All. My name is Sheri. I am a working mother of 3 pretty darn fabulous little boys. I'm trying very hard to handle the stresses of working, being a mother, being a wife, keeping house, and finding the time to just laugh and enjoy life. A few things you should know about me: I'm an iced-coffee addict, I love to organize, and I love my wine.
I am also a master at fort-building and being the belly-eating monster. Fitness and healthy eating habits are important to me so you may hear a little about that too. Here you will read about my daily musings and of course my venting, wine glass in hand. Hope you find something you can relate to. Cheers.
If you're a crafty kind of person, come visit me over at The Crafty Collaborative. Here you will find a group of us ladies reviewing and test driving all the fabulous recipes and DIYs we find on Pinterest. We'll let you know if they're worth diving into.