Have you ever tried a Cake Mix Cookie Recipe? I'm not much of a domestic goddess, but I do love to bake! I've been a baker since I was a little girl. I would love to sit and help my mom bake in the kitchen for hours!
Cake Mix Cookie Recipe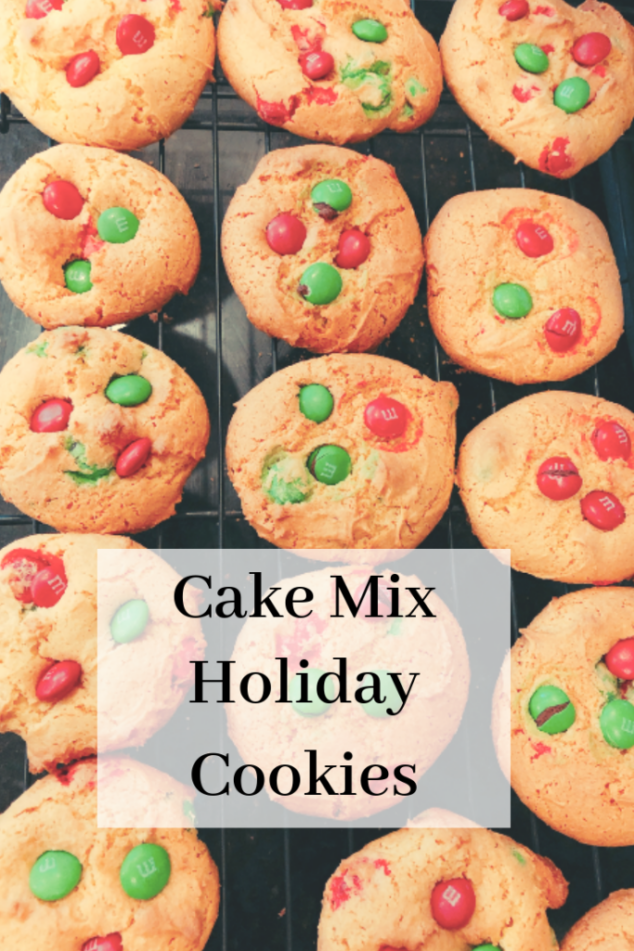 It was always so much fun for me and I used to love seeing what kinds of cookies and dessert combinations she was going to create. As I've gotten older and have become a mom myself, whenever the holidays roll around I crave for my kids to have the same sweet memories of me in the kitchen baking.
My mother in law shared this easy and (if I do say so myself!) delicious recipe with me years ago for the boys when they were little. I haven't baked these Cake Mix Christmas Cookies in probably 5 years! I had so much fun this weekend whipping them up for the kids! Victoria (literally) ate about 10 of them on Saturday!
I have to say – these Cake Mix Christmas Cookies *might* just be the easiest cookies you will ever make in your life! You only need 4 key ingredients and they are prepped and baked in about 30 minutes total, maybe a little less!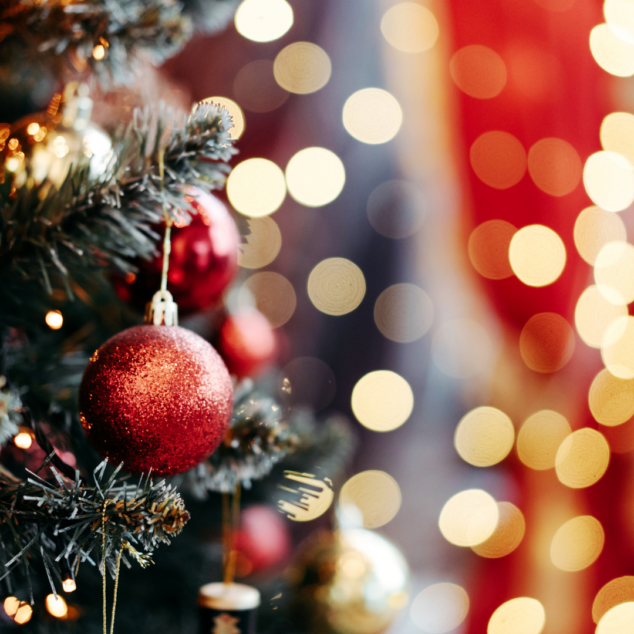 I always forget just how easy this Cake Mix Christmas Cookies are until I make them and then I wonder why I don't make them year round for the kids! See?
A new "Audrey" might just be emerging from this fun holiday recipe exchange! And they are super simple and delish! I'm thrilled to share my Cake Mix Cookie Recipe with YOU!
Ingredients for Cake Mix Cookie Recipe:
– Yellow Cake Mix
– Eggs
– Vanilla Extract
– Vegetable Oil
*OPTIONAL: M&M's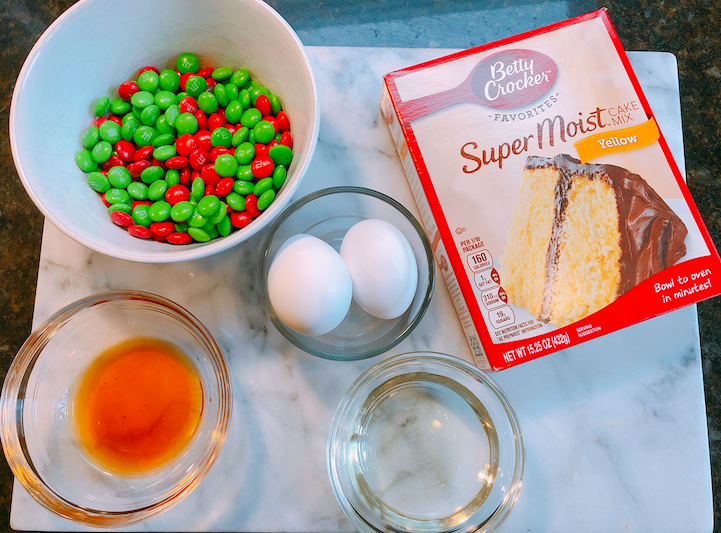 How to Make the Cake Mix Cookies, here is the full Cake Mix Cookie Recipe:
Set oven to 350 degrees.
Mix Cake Mix, 2 eggs, teaspoon of vanilla extract and 1/3 cup of oil together.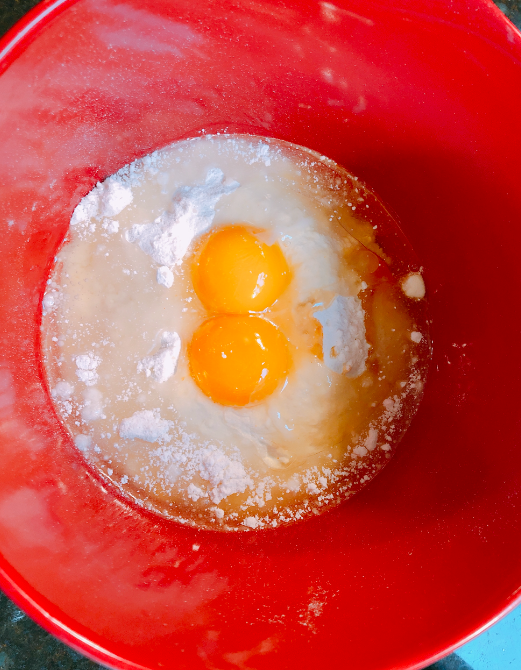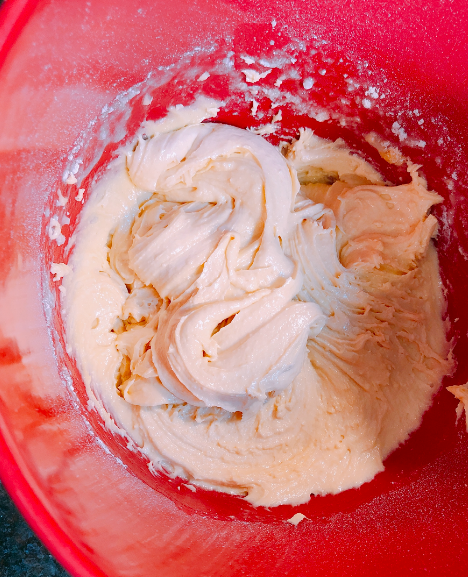 When mixed, stir in M&M's. The dough will be sticky, this is very normal! I was worried when I first made these cookies that I did something wrong. If the dough is sticky, it means you're doing it right!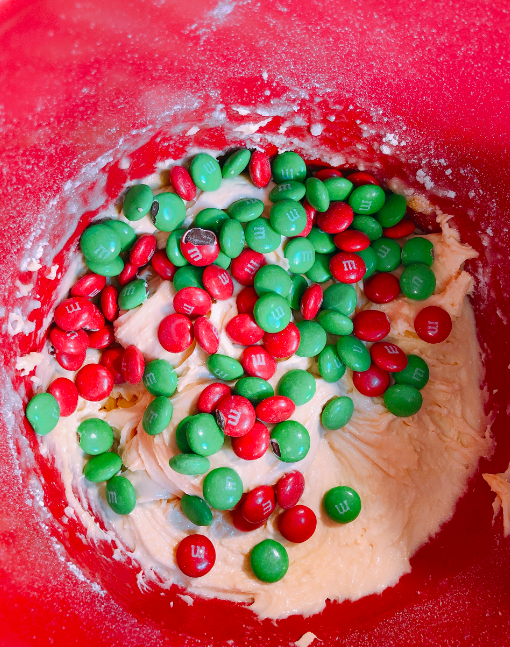 Then place on an ungreased cookie sheet and bake for 13-15 minutes (or until golden brown). I add a few extra M&Ms on top! You don't want them to burn on the bottom, so make sure you do keep a good eye on them!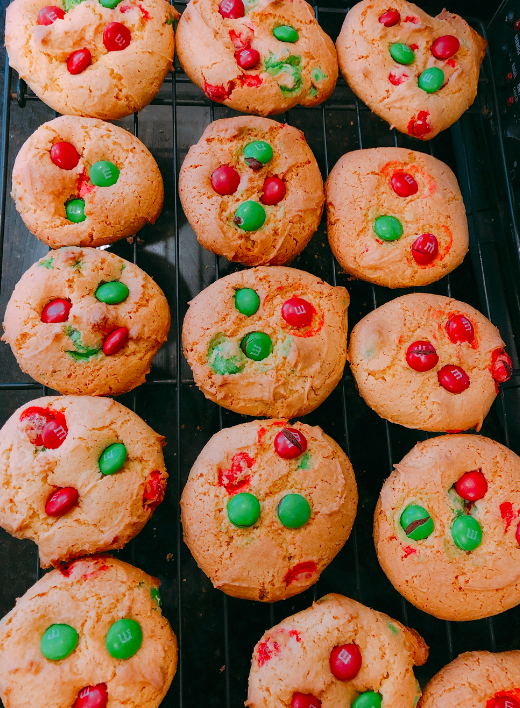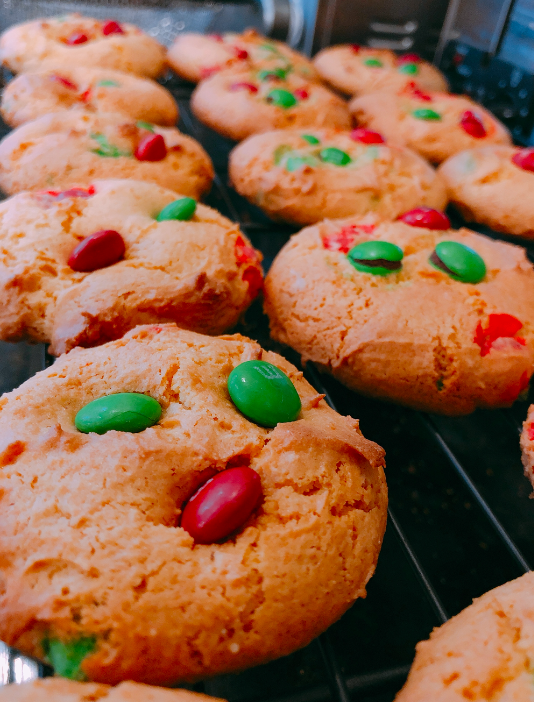 They are so moist when they're done!! You will take a bite and just fall in love! One thing I love about this recipe is that you can add different things to the batter! You could add sprinkles, peppermint pieces, chocolate chips, whatever you want! Have some fun with this Cooke Mix Christmas Cookies recipe and make them uniquely yours for your family!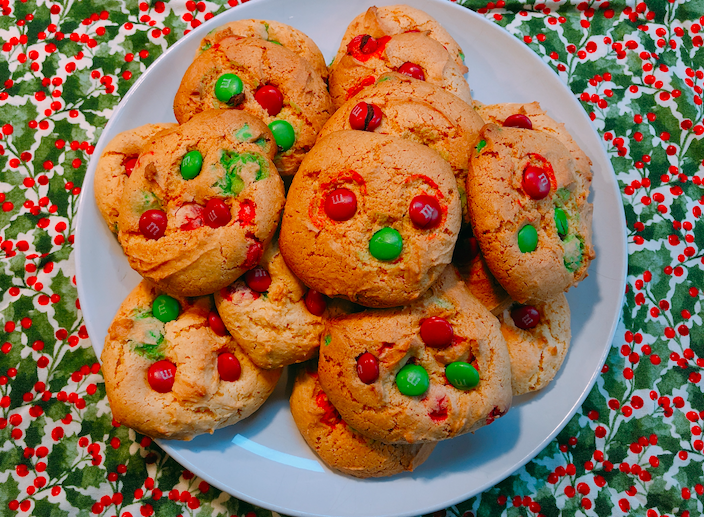 Holiday Rich Butter Cookies – Houseful Of Nicholes (that's ME)
Rolo Pretzel Cookies – Creating Really Awesome Fun Things
Best Chewy Chocolate Chip Cookies – Ashley & Co
Minty Holiday Cookies – Amy Ever After
Scottish Shortbread Christmas Cookie Wedges – Albion Gould
Loaded Oatmeal Raisin Cookies – This Worthey Life
Brown Sugar Shortbread – Eat Picks
Pretty Decorated Sugar Cookies – 100 Directions
Christmas Rose Cookies – Divas With A Purpose
Nutella Brownie Cookies – Big Green Pen
No Bake Cookies – Hysterical Mom
Norwegian Cookies – Kringla – Little Family Adventure
Cake Mix Christmas Cookies – Mom Generations
Loved being part of this awesome Cookie Round up!