Are you ready for the holidays!? I know so many of us are staying up late wrapping gifts and addressing those cards! It's kind of never ending during this time of year, am I right? I thought it would be fun to host a fun DUNKIN' GIVEAWAY!! I love me some Dunkin' (like, LOVE!)… so what else better way to celebrate early mornings and late nights than with some fabulous caffeine brews!!
Whether you take it hot or cold… as tea or coffee (or even hot cocoa!)… Dunkin' has something for everyone! The reason I love Dunkin' so much is that their coffee literally gets me moving every single morning. It's become a family joke that we ALWAYS have to have Dunkin' coffee in the house. My mother in law even bought me for an early Christmas gift 5 bags of regular ground coffee from Dunkin'! It's my THING!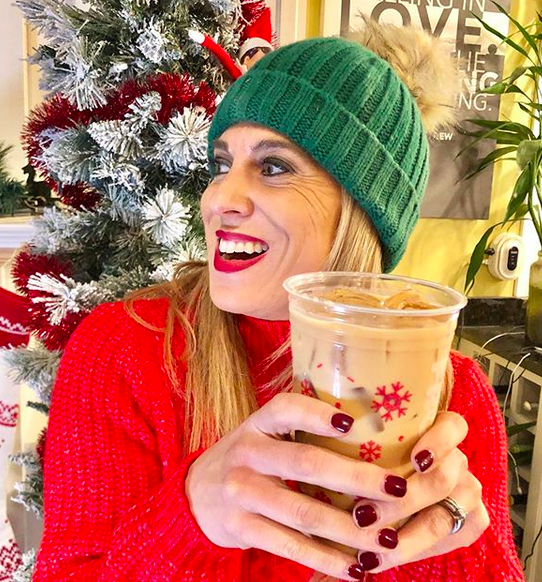 I'm hoping it's yours, too! If it's not (yet)… here's an opportunity to check it out and fall in love with Dunkin'!
So here's my GIVEAWAY: $50 Gift Card AND (2) Cozy Cup Holders!!!!!!!!
I'm going to make this holiday giveaway VERY easy for you! Nobody wants a million extra steps for anything during the holidays! Enter below for your chance to win!!