I'm all about being on top of the latest Kids Fashion Trends. As a mom of 5 I've always loved dressing my kids in styles and outfits that are cute and trendy. I'm someone who loves fashion, so it's always been a passion for me. If you're not into fashion, that's fine – I want to share with you some of the top trends and styles for kids (right now) for the spring months ahead.
Kids Fashion Trends for Spring
I usually update clothing for my kids every season. Just being very honest with you, my kids grow QUICKLY! I need to make sure they always have new clothing in the cue for them because they grow out of it so fast. When it comes to kids fashion trends – I always love to stay on top of them because I like my kids to look stylish. My sons aren't as into fashion as I am, but my daughter is 100%!
I did my local segment on The Rhode Show this morning all about Kids Fashion Trends for spring. I love chatting with Michaela about fashion for kids because she's a new mom. It's always cute being able to talk with other moms about fashion for kids. Michaela was gushing over the little boy stuff, which was so cute to see!
The Children's Place is a wonderful shopping destination for parents for kids. They always have the best kids fashion trends that are appropriate and reasonable. They have always been an amazing place to buy styles because they have some of the cutest clothes, but they are always on-trend. Not to mention – they have clothing in sizes from newborn through teen sizes! I mean – it's truly incredible.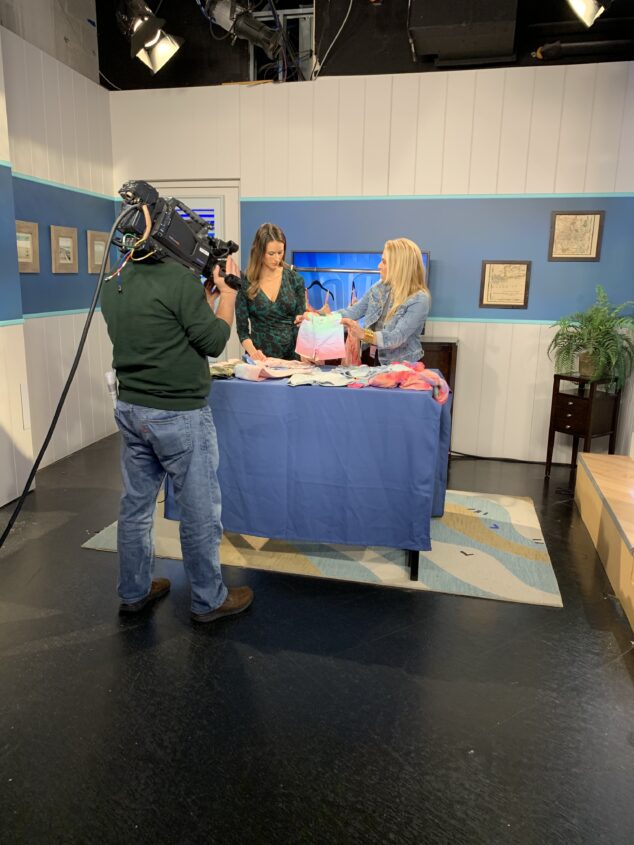 Here are the kids fashion trends:
1. Tie-Dye: I love this pattern for kids because it's so much fun!
My favorite piece from The Children's Place for little ones were the Tie Dye Jeggings.
Made of 92% cotton/3% spandex twill
Snap closure with zip fly for sizes 4-7; button closure with zip fly for sizes 8-16
Allover tie dye
Faux pockets at front; functional back patch pockets
Belt loops
Inner adjustable waist tabs for a custom fit
Pre-washed for added softness and to reduce shrinkage
2. Camo: I love these for boys and girls! Camo is such a classic trend now and I love seeing it reflected through to kids, too!
My favorite item is the basic camo tee from The Children's Place.
Made of 60% cotton/40% polyester jersey
Allover camo print
Rib-knit crew neck
Tagless label
Pre-washed for added softness and to reduce shrinkage
3. Mommy and Me: This trend has just gotten bigger and bigger throughout the years. I've been "twinning" with my daughter for years! It's such a fun way for us to bond and have fun together. The Children's Place has a full collection of Mommy and Me styles which I'm OBSESSED with because they're so popular right now!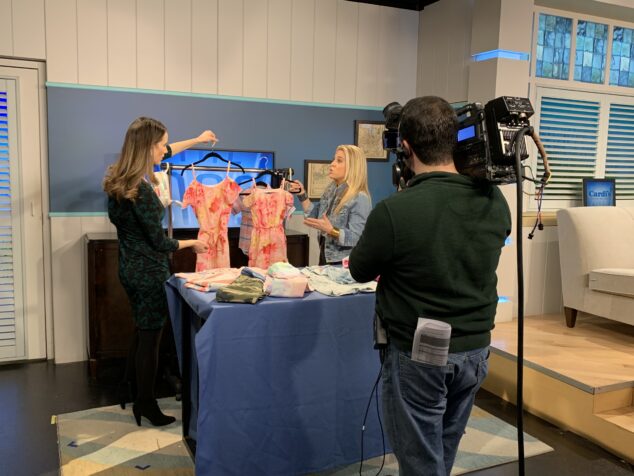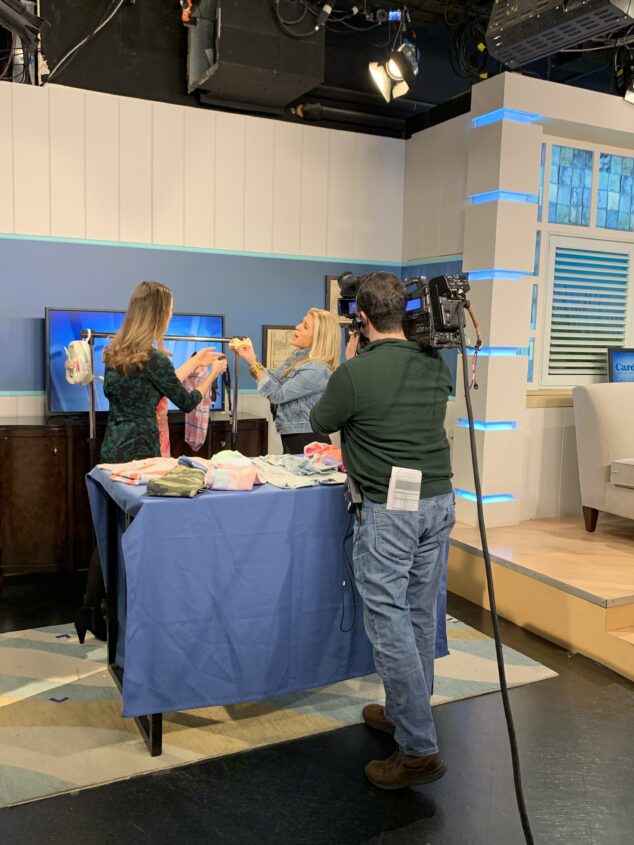 4. Unicorns: Talk about a trend that just makes my daughter as happy as can be! This trend is a fun one for little ones because it's just a really amazing trend that can be "worn" a variety of different ways!! My favorite item from The Children's Place is their unicorn backpack. The SECOND my daughter saw this one, she wanted it ASAP!
Made of 100% faux leather
Allover glitter
3D unicorn face with flowers at front
Zip closure
Adjustable straps at back
Locker loop
Measures approx. 6 x 4 x 8.5 inches
Recommended for ages 4 and up
Hopefully these kids fashion trends are some that your kids will like for the spring months ahead! It's always a fun time to add some more bright and bold colors into your child's wardrobe, too. I love that there are certain colors that are really trending right now:
Pink
Purple
Orange
Yellow
These 4 colors are just such beautiful bright and bold colors that just work for kids! They make you happy and when you can bring these colors into kids fashion trends, it works just as well! Fashion is all about having fun and just enjoying what you have on! I've always been attracted to beautiful and bold colors when it came to my fashion, so I love being able to do that for my kids, too!
I'll be making sure I add in more and more kids fashion content over here on the blog, too! It's just such a great topic for moms and dads because it's important to be in the know when it comes to fashion trends. It also helps because we're the ones buying the clothes for our little ones, too! I personally love the Mommy and Me Clothes because it's a great fashion "thing" to do with your child!
Please don't forget to join my Daily Dose of Style FACEBOOK GROUP! This has turned into my favorite spot online and I love sharing there every single day! It's been an outlet for me to be open and honest about my fashion loves! It's a great place to learn new things, so I hope you come on over! I'm also going to be starting a kid fashion one soon, too!
Loving this Fashion Over 40 – Daily Dose of Style Facebook Group (that I would LOVE for you to join) and I share trends and styles every single day in there, along with the best sales online for fashion. I fully believe that you can and should be able to look your best without breaking the bank. You want to feel confident and beautiful and you CAN! I hope my info helps! We have a ton of fashion fun in there! And you don't need to be 40 years old!!!!!!!

HEAD ON OVER AND JOIN US HERE!!! I also share beauty tips there, too.
Make sure you share with me if there's something you love and I missed it on the blog! See my last post on Mom Outfits – 3 Styles to Wear!  Think about these for some of the looks I shared today, too!